Due to their size, sovereign wealth funds are ideally suited to infrastructure investment. And they have been making their mark, writes Russell Handy
Sovereign wealth funds are making greater inroads into infrastructure investment. Data compiled by Preqin and released last month suggests infrastructure is the most popular of all alternative investment routes for SWFs, with 60% preferring infrastructure as demand grows for capital to finance long-term projects.
"As larger SWFs expand their exposure, we can expect (them) to become an even more important source of capital in the infrastructure market," says Oliver Senchal, senior commercial analyst at Preqin. "While many of these investors acquire assets directly, many SWFs also access infrastructure through private funds."
Norway's NOK6.4trn (€706bn) sovereign wealth fund was recently warned by the country's government that the development of an infrastructure portfolio and further growth of its real estate holdings beyond 5% of assets must not change its risk profile.
The Norwegian Ministry of Finance last year considered relaxing the 5% cap, as well as allowing the fund to establish an infrastructure portfolio, with a working group convened to examine opportunities for unlisted infrastructure investments, such as renewable energy developments and infrastructure in emerging markets.
With comparatively less head-scratching and a specific focus on the UK energy sector, Qatar Investment Authority is using both listed and unlisted funds, Senchal says. Emirates Investment Authority is also looking at both types of vehicles for its infrastructure investments, while New Mexico State Investment Council is investing in unlisted infrastructure funds.
The emergence of new SWFs is also notable, with Russia's National Wealth Fund looking for direct investment opportunities in the coming 12 months and the African continent a potential source of SWF capital, which is already above $6.3trn, having doubled since 2008.
While oil-rich Ghana and Nigeria created SWFs in 2011, Preqin predicts that the Fundo Soberano de Angola (FSDEA) is likely to invest in infrastructure in the next 12 months. The $5bn fund, created in 2012 by the Republic of Angola, is expected to invest up to $1.1bn in an infrastructure fund. Domestic and African energy, transport and industrial schemes are likely to feature in the SWF's investment programme.
"Although many SWFs create international portfolios of infrastructure assets, many are also focused on domestic projects in order to pursue their aims of stimulating the local economic and social environments," Senchal says, pointing to efforts by Ireland's Strategic Investment Fund.
Ironically, African SWFs could face competition from the likes China Investment Corporation and Abu Dhabi Investment Authority as they look more to emerging markets as a consequence of increased asset prices in more developed countries. Already, Dubai International Capital and Singapore's Temasek Holdings have invested in Nigeria.
While it is more likely that newer entrants begin their investments closer to home, their more mature counterparts are increasing staff numbers, says JP Morgan Asset Management's global head of sovereigns, Patrick Thomson.
Established SWFs have moved with the market and attracted "private-sector talent", he says. "It's worth noting the rapid growth in overseas offices set up by SWFs in order to capture investment opportunities," Thomson says, He points out that two sovereign funds from Southeast Asia have 11 and nine overseas offices respectively. "They're typically staffed with specialist investment professionals."
Efforts to increase transparency among SWFs have boosted the publication of annual reports. The more transparent a SWF, the more likely it will be considered professional and consequently a worthy bidder, Thomson says.
That mindset might have its roots in the Dubai Ports World controversy of 2006, when US congress members blocked the sale of six ports to the United Arab Emirates-owned firm, citing security issues.
Around the same time, the European Commission proposed a "common EU approach" to SWFs. The Commission noted that, while SWFs benefited the global capital market and provided funding for global investment, it was concerned about "accumulated current account imbalances, the intentions behind SWFs' investments, transparency and good governance".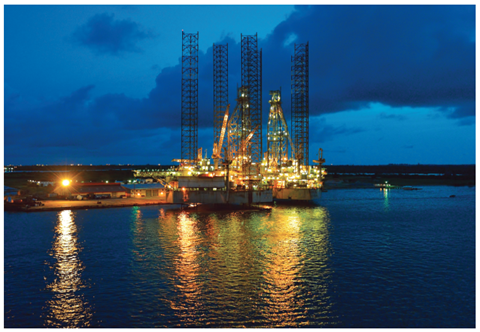 The Commission said: "The right approach is to promote a co-operative effort between recipient countries and SWFs and their sponsor countries to establish a set of principles ensuring the transparency, predictability and accountability of SWFs investments."
It is entirely feasible for an individual in 24 hours to use a wide range of utilities, infrastructure and services all part-owned by SWFs – but the journey to such far-reaching ownership has been relatively short, says Thomson.
Less than seven years ago, the International Working Group of Sovereign Wealth Funds (IWG), made up of SWFs and government representatives of 23 countries and now chaired by Australia's Future Fund's David Murray, agreed to a set of 24 principles. ADIA, Singapore's GIC, QIA and UAE were among those that signed the agreement, known as the Santiago Principles and implemented in 2010.
The principles were a first step towards a new environment for global investment. Since then, the focus has been on implementation, with annual reporting just one example.
Almost a decade from the Dubai Worlds debacle, investment in infrastructure by Middle-Eastern SWFs continues to grow and, as Thomson points out, the rewards for such efforts are within reach – notably in the US, where the country's infrastructure is now in need of significant investment.
For now, the preference among SWFs is for what Preqin classifies as "economic" infrastructure, with less appetite for social infrastructure, according to the firm's 2015 Sovereign Wealth Fund Review.
"SWFs, despite being small in number and secretive in nature, continue to capture attention as a result of their ever growing assets under management and corresponding influence on global financial markets," Senchal says.
Investor Forum: Making progress
1

2

3

4

Currently reading

Sovereign Wealth: Moving the market