QIC is continuing to build on a long history of infrastructure investment. Keith Power talks to Ross Israel about the Australian institution's plans
IC was created in 1991 by the Queensland Government in Australia to serve its long-term investment responsibilities. According to Ross Israel, a founding member of the Global Infrastructure Investment Committee and QIC's head of infrastructure, the lion's share of QIC's activity involves investing with public sector superannuation funds for the Queensland Government to various asset classes.
QIC has focused predominantly on alternatives, including private equity, real estate and infrastructure and it also runs global liquid strategies in fixed interest. "It's quite a unique business in that regard," says Israel. "Not many governments, to my knowledge, have retained a fund management business to have carriage over the liabilities that have accrued in the public sector employee superannuation/pension requirements."
QIC has also built two globally diversified portfolios with the Queensland public sector funds – both defined benefit and defined contribution funds. "We have a bit over AUD5bn (€3.46bn) invested in those two portfolios," he says. "We're taking that strategy forward with the opportunity for other investors to now leverage the management skills within QIC in the infrastructure space. So it [the Global Infrastructure Fund] is a continuation of our investing strategy in terms of active core mandates across transport, energy and utilities."
In February, QIC announced that its QIC Global Infrastructure Fund had secured initial capital commitments totalling £338m from four institutional investors, including an Asian sovereign wealth fund and an Australian pension fund.
QIC is working to gain regulatory approvals for the fund in a number of international jurisdictions and, according to Frawley, it has significant global growth plans for its infrastructure capability. Part of this move, he says, is the appointment of Paul Costello, who was the inaugural CEO of Australia's Future Fund and the first CEO of the New Zealand Superannuation Fund, as the independent chairman of the QIC Global Infrastructure Investment Committee.
According to Israel, infrastructure has become important as a diversifier for superannuation funds. And whereas previously it was more often embedded as part of an alternatives allocation that may have included private equity and some hedge fund strategy, allocations in Australia have now grown so that infrastructure represents an asset class in its own right – in larger funds it comprises between 5% and 10% "as an allocated piece of the pie", he says.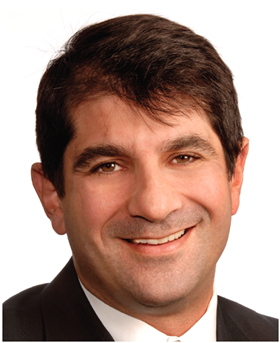 "I think one of the attractions that infrastructure has is that it gives a superannuation or pension fund duration as an asset base, which is obviously notable when you're matching very long-term liabilities against assets," Israel says. "A lot of those assets can be economic, pieces of infrastructure, they can be concessions, they can be regulated assets. They show themselves differently to, say, real estate returns, which are driven by potentially supply and demand in the commercial space or, in contrast, residential and retail [property] in that they offer a very different set of drivers."
He adds that a number of Australian superannuation funds already invest in infrastructure locally, and so they continue to have a strong appetite for Australia. It also gives them an inflation hedge locally.
However, Israel agrees there are different opportunities in different markets offshore with different levels of growth. In addition, despite being the fourth largest superannuation/pension market in the world, Australia does not have a long-bond market. Conversely, the deeper capital pools in the UK and US provide an opportunity for duration matching on the debt side and that potentially creates a lower level of volatility than the Australian market might.
"One of the attractions that infrastructure has had is it gives a superannuation or pension fund duration as an asset base, which is obviously notable when you're matching very long-term liabilities against assets"
Regarding currency risk when investing offshore, Israel thinks it would not be unusual for a large superannuation to have currency as a separate asset class managed on a whole-of-fund basis. He adds that the Australian dollar is different in its volatility to the US dollar, in a similar way as the US dollar is to the euro, and that funds would prefer the investment to be in their currency.
According to Israel, Australian superannuation funds are typically investing in standard infrastructure such as transport – roads, ports, airports, rail; gas, electric and water networks; and public/private partnerships.
At the same time, many business groups and opposition parties (of all persuasions) in Australia are constantly talking about the need for more investment in infrastructure. Indeed, Australia does have the double challenge of the geographical size of the country which has significant consequences for transport coupled with a much lower population base than the US or Europe, for example.
Israel agrees that particular types of infrastructure do require capital to provide the linkages to get Australia's natural resources to market as well as the dynamic of improving the services and renewing infrastructure to meet those two challenges.
In addition, he thinks funds now have a greater understanding of the different risks involved between infrastructure sectors. He also thinks infrastructure is an evolving sector, somewhat similar to what he has observed in real estate allocation as funds became more specialised in real estate areas such as retail, industrial or residential. "I think infrastructure will inevitably have that specialisation emerge over time. But it will come, I think."
According to Israel, there are specific regulations and governance issues in Australia regarding investing in infrastructure. And the regulatory constraints around essential assets, such as gas, electricity and water are important, he admits.
"Regulation and stakeholder engagement is a crucial part of infrastructure now and can't be avoided," he says. "You have to have regard to consumers, regulators and the government in terms of infrastructure assets."
Investor Forum: Making progress
1

2

Currently reading

Investor Interview: QIC - Building Bridges

3

4