Most large institutions have already invested in the asset class. Rachel Fixsen speaks to six investors about their experiences so far

Michael Golubic
The Townsend Group
• Low correlation to the economic cycle gains ground as a plus
• Investors have moved to take more control over execution
Apart from benefits of infrastructure as an investment, such as its long-term stable cash flows, Michael Golubic, principal at the Townsend Group, says the fact that the assets often have a low correlation to the economic cycle is a plus when there is low growth.
"One of the challenges for investors is that the early investment vehicles often mitigated many of the benefits of the asset class by shortening holding periods, focusing on capital gains over yield and charging high fees," he says.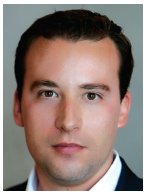 There has since been a move by investors to take more control over the way the investments are executed by using targeted funds, co-investments or directly investing. This has been a response to some of the early problems, he says.
Golubic describes infrastructure as a rapidly institutionalising asset class. Pension fund investment in infrastructure is growing in every major region of the world, he says. "We believe the growing interest by pension funds is justified now that we can observe almost 10 years of data on what we would consider the more modern era of the asset class, and over 20 years of data going back to the early adopters in the sector," he says.
"The history of the infrastructure asset class exhibits a number of successes and its share of failures but, overall, we believe that the growth in pension fund investment is reflective of the more globally accepted view that the benefits of including infrastructure in a portfolio are real and can be achieved," says Golubic.
The number of ways to invest and the range of types of investment within infrastructure has grown, and now spans the capital structure from debt to equity in both public and private markets, he says.
"The evolution of the investment opportunity set is important as it allows investors the ability to exert more influence over the design of their portfolio. At the same time, the move to more complex and management-intensive structures can pose challenges for investors that often face resource constraints and the lack of a global platform.
Alfredo Granata
Inarcassa
• Makes focused investments in infrastructure, following structured selection process
• Invests in debt as well as capital instruments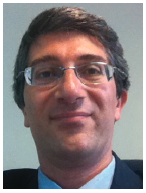 Like many institutional investors, Inarcassa – Italy's €8bn pension fund for self-employed engineers and architects – has invested in infrastructure to meet its need for stable returns as government bond yields have fallen.
"We have been making focused investments in infrastructure, following a selection process that has now become structured and formalised, in debt as well as capital instruments," says Alfredo Granata, CIO of Inarcassa. It is infrastructure's low correlation to quoted assets and stable yields over time that appeal to the pension fund, he says.
Inarcassa is committed to create an asset sub-class for infrastructure investments, called 'Real Investments Italy'. "These assets could amount to between seven and nine per cent of total assets," Granata says.
In 2009, the pension fund backed F2i, the first infrastructure fund to invest in projects in Italy, and participated in the second fund in 2013. Inarcassa is also getting involved directly in infrastructure investments, along with other pension funds, by offering its best practice expertise to direct larger infrastructure projects via Arpinge – an Italian project that aims to get private institutional and social security funds involved in the real economy.
"It is becoming increasingly necessary to research alternative sources of yield because of shrinking nominal yields on traditional investments," Granata says.
When considering alternative sources of yield several factors need to be taken into account, Granata says. These are: the level of liquidity, which must be coherent with the overall structure of the portfolio; the yield, which must be constant to support stable pension returns; and the cost of the investments, as well as how those investments can be monitored in line with the governance regime.
Some are reluctant to invest in infrastructure because illiquid instruments are assumed to carry excessive risk, but Granata says this resistance only reflects the difficulty of measuring these assets. "We need suitable legislation and efforts from the asset management industry in order to create the right tools to give institutional investors access to these investment opportunities," he says.
Peter Hofbauer
Hermes Infrastructure
• Invests directly across core, opportunistic and value-added
• Governments need for private investment seen tempering competition for deals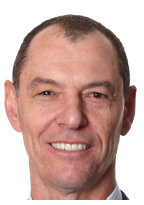 Hermes, which manages money on behalf of several UK pension funds, takes a direct route with its infrastructure investments, Peter Hofbauer, head of Hermes Infrastructure, explains. The manager has a 13% interest in UK utility Thames Water, for example. "We think infrastructure can provide a wide range of potential risks and rewards," he says. "What can influence that is not only the nature of the underlying business, but the maturity of the investment and where you participate in the capital structure."
Hermes runs three distinct strategies: a core, low-risk, low-volatility strategy, which is like a fixed-income substitute; a private-equity-type opportunistic strategy; and a value-added strategy, which is generally seen as an equity-type investment within infrastructure.
"Most of our clients are focused on the core strategy, consistent with their desire for the low-risk, low-volatility returns infrastructure can provide," says Hofbauer.
Despite the increasing demand for infrastructure assets from investors, he does not see this leading to an excessively competitive situation. "The percentage of GDP that needs to be invested in infrastructure assets globally has risen, and there's a significant funding gap, driven by demographics, population growth and the demand for new installations associated with climate change," he says.
"Governments, the traditional funders of infrastructure, are not deploying the capital needed; they have their own constraints and don't have the capacity or the political appetite for increasing taxes to fund spending on infrastructure." Private investment is a way of partially bridging that gap, he says.
While emerging markets are in need of significant infrastructure investment, developed markets are often more attractive to institutional investors who need to be familiar with conditions such as the legal structure in their chosen investment location, Hofbauer says.
A major infrastructure deal sealed by Hermes was the recent purchase of 10% of rail company Eurostar as part of a consortium with Canadian pension fund manager Caisse de dépôt et placement du Québec.
Cressida Hogg
CPPIB
• Active approach to infrastructure suits institution's modus operandi
• Big gap seen globally between demand for infrastructure and investment capital
The degree of involvement that investing in infrastructure often requires might put some investors off the asset class, but not so for the Canada Pension Plan Investment Board (CPPIB), according to Cressida Hogg, managing director, head of infrastructure.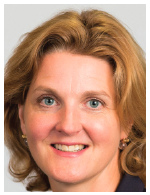 "Infrastructure can provide the ability to generate excess returns, but also requires the investment of resources and expertise to achieve a good outcome," she says. "Some investors might see this as a negative, but we typically take an active interest in our assets and so it fits with our way of investing."
The main benefit of infrastructure for CPPIB, she says, is its long-term nature. "We have a long-term perspective and long-dated liabilities, which many types of infrastructure can help match."
CPPIB has made some significant infrastructure investments over the past year, Hogg says, including acquiring a stake in Associated British Ports in the UK and Interparking in Belgium.
The total infrastructure portfolio was worth around CAD13.1bn (€ 9.7bn) at the end of last year, with assets in North America, South America, Europe, Australia, and India. The pension fund is ranked third in IP Real Estate's top 100 global infrastructure investors.
Although she sees pockets of overpricing due to increased demand for infrastructure assets, Hogg believes there is an excess of supply. "Infrastructure is highly competitive and this can inflate prices in certain sectors and regions," she says. "But globally there is a significant gap between the demand for infrastructure and capital ready to invest in it, where organisations like CPPIB can step in."
Institutional investors can help to fill this gap, she says, but she warns that there must be strong legal and regulatory frameworks in the countries where investments are made.
Hogg observes some changes in the way investors are approaching the asset class. "We're seeing investors providing greater value-add to businesses by working closer with assets to improve their business plan," she says. "We are also seeing a broader definition of infrastructure, so investors aren't only investing in the traditional infrastructure assets, but broadening this term to include assets that have infrastructure-like characteristics."
Kian Sander
BVK
• German pension fund targets €2bn of extra investment over three years
• Focus on less risky brownfield assets likely to continue
Munich-based pension fund Bayerische Versorgungskammer (BVK), which manages about €62bn in assets, has invested €1.8bn in infrastructure since 2008, using a variety of vehicles.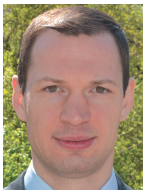 Portfolio manager Kian Sander says the pensions institution plans to commit an additional sum of about €2bn over the next three years. "Infrastructure has an attractive risk-return profile and provides stable cash flows, which fits our long-term investment strategy," he says.
"We mainly invest in primary brownfield infrastructure assets without a specific country or sector focus, but the vast majority of the investments are in North America and Europe," Sander says. This strategy and focus is not likely to change much, he says.
"Greenfield is riskier than brownfield because of the development and construction risks you have to bear and direct investments are riskier than fund investments due to the lack of diversification," he explains. In addition, Sander says, investors need more resources to manage investments properly.
Public-private partnerships are low-risk investments, he says, compared with ports and airports, which are heavily linked to GDP.
Sander believes investors in Europe have a lot to learn from early infrastructure investors in Canada and Australia. "The most important lesson is that infrastructure enriches the portfolios of pension funds in terms of diversification," he says. "We believe that most of the European investors have recognised this potential and continuously increase their infrastructure allocation."
Demand for infrastructure assets is increasing, particularly via certain routes. "Most of the investors are investing in funds, but in the past year the appetite is growing heavily for funds of funds and direct investment," he says.
This development has led to a competitive marketplace for infrastructure assets, and consequently less attractive deals on offer, he says.
BVK has said it is working with German banks to make infrastructure debt a significant part of its fixed-income portfolio. In November 2014, it bought a €60m finance facility from DekaBank, with the debt secured on a German wind-farm portfolio.
Mike Weston
PIP
• UK pension funds face many practical barriers to investing in infrastructure
• Calls on UK government to be clear about infrastructure deal pipeline
"Many infrastructure projects are very big compared to the size of UK pension schemes, so it is difficult for individual schemes to invest," says Mike Weston, chief executive of the Pensions Infrastructure Platform (PIP).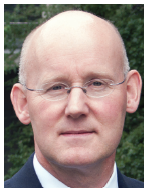 PIP was set up in 2012 following talks between the National Association of Pension Funds, the Pension Protection Fund, and the government on how pension funds could increase investment in UK infrastructure.
Weston says that in the UK pension schemes face practical barriers to investing in infrastructure and, on average, only around 3% of their assets are held in the asset class.
"Essentially, each infrastructure asset is unique and there is a lot of due diligence to do, and a lot of frictional costs involved," Weston says.
He cites the proposed Thames Tideway Tunnel, which is due to be built in London from 2016. For investors to get to the point where they can bid for a project like this, they have to commission and evaluate reams of expert opinions, he says. "It is a much more involved process than buying a share in Marks & Spencer or Tesco," he says.
PIP is focused on low-risk, core infrastructure opportunities for its participating pension funds, Weston says.
There are many potential investments that the platform can consider, he says, including public-private partnerships to build schools, hospitals, military accommodation, projects within renewable energy such as solar and wind power installations, as well as waste facilities.
"The national infrastructure programme highlights £466bn (€ 658bn) of upcoming spending, with the government looking for two thirds of that sum to come from private sources," says Weston. He adds that not all of this will be either available or appropriate for pension funds, although some will.
"We are saying to government there is no shortage of appetite from pension funds to invest in infrastructure but there needs to be visibility of the pipeline," Weston says. The risk structure of the projects needs to be right, and specifically, significant construction risks should be absent from the investment pension funds take on, he says.
Investor Forum: Making progress
1

Currently reading

Investor Forum: Making progress

2

3

4