Better known as a property developer, the Mitsubishi Corporation has been quietly building an infrastructure fund-management capability. Florence Chong reports
With potentially several hundred trillion yen of public infrastructure likely to be privatised, Japan is a huge potential opportunity for investors.
Faced with fiscal constraints and growing pressures on budgets, the government is looking to make it easier to privatise infrastructure, which is likely to include airports and sewage systems. Previous privatisations include Kansai Airport near Osaka, and Sendai Airport in Myagi.
Many of Japan's infrastructure assets need to be upgraded or replaced, but the country is facing a widening infrastructure funding gap. By 2023, Japan will require ¥5.1trn (€39.5bn) annually just to maintain infrastructure.
This has created a role for funds in the redevelopment and maintenance of infrastructure. Japan's first diversified infrastructure fund was launched in December 2017. And the pioneer behind it was the Mitsubishi Corporation.
While Mitsubishi is not new to asset management – it has been managing real estate funds for more than a decade – infrastructure fund management is new to the company.
The infrastructure fund is managed by a wholly-owned subsidiary, Marunouchi Infrastructure. It targets all major domestic infrastructure sectors, including energy, transportation and utilities.
The vehicle raised ¥30bn at its first close, and it is expected to become a ¥100bn fund.
Takuya Kuga, senior vice-president, and division COO of Mitsubishi Corporation's Real Estate Business Division, says: "There is so much need for investment. Japan Post and GPIF [Government Pension Investment Fund] are both ready for alternative investments in the home and offshore markets. Historically, these organisations have been underweight to alternatives like real estate and infrastructure. Today, they are ready to shift into alternatives. They will have huge capacity to invest in real assets. Japan Post is one and a half times the size of GPIF."
Since GPIF announced its decision to move into alternatives and to go offshore, smaller Japanese pension funds have followed suit.
"But this group of institutional investors, especially small pension funds, lack the resources to invest by themselves. They have to rely on professional and experienced players like us," says Kuga.
Mitsubishi has a long heritage as a developer and operator of infrastructure assets, both in Japan and overseas. In June it announced a series of projects which included construction and partial transfer and operation of a Dutch offshore wind farm, acquisition of operating and management rights of Fukuoka Airport, and selection as preferred bidder for an offshore electricity transmission line in the UK.
Mitsubishi began investing in existing infrastructure assets outside Japan a decade ago. Today it co-invests in infrastructure funds managed by the likes of Ontario Municipal Employees Retirement System (OMERS), Global Infrastructure Partners (GIP), and I Squared Capital.
Mitsubishi has global investments in electricity distribution networks, toll road-related businesses and ports, particularly in Europe and the US. In 2012 Mitsubishi and OMERS set up the Global Strategic Infrastructure Alliance, which has commitments of US$12.6bn (€10.9bn).
Kuga says Mitsubishi has harnessed its offshore infrastructure investments experience to establish the domestic infrastructure fund. The experience has also paved the way for direct ownership of infrastructure.
In December, Mitsubishi made its first direct investment in a Japanese consortium that bought a 20% share in Cube Highways, which manages a portfolio of toll roads in India.
This transaction occurred at the same time as the Abu Dhabi Investment Authority (ADIA) acquired a similar stake in Cube. Mitsubishi and ADIA are believed to have injected a total of Rs4,500 crore (€565m).
Unlike infrastructure fund management, Mitsubishi has a longer history with asset management. In 2001, when J-REITs were first listed on the Tokyo Stock Exchange, Mitsubishi entered a 50-50 joint venture with UBS.
The business manages ¥1.46trn in three J-REITS – Japan Retail Fund; Infrastructure and Industrial Fund; and MCUBS MidCity.
The Japan Retail Fund is the first and largest J-REIT specialising in retail properties, while the Industrial and Infrastructure Fund is the first and only J-REIT specialising in industrial and infrastructure real estate.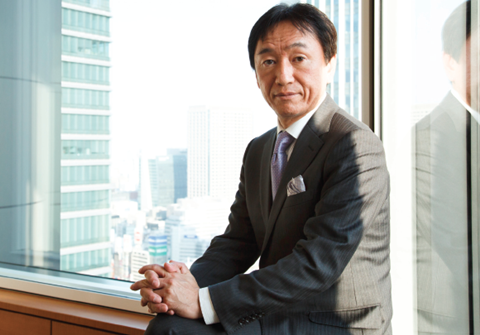 Currently, Mitsubishi has US$25bn of assets under management, including US$5bn in development projects. While asset management is potentially a growth business for the group, today it contributes modestly to the bottom-line, the main line of operating business within the real estate division is property development, followed by asset management.
Kuga says there is good synergy between asset management and the group's development business. "As the parent company, we develop properties and then sell them to asset management companies. These transactions are done at arm's length.
"Basically, we have two business models. For asset management business support purposes, we invest by ourselves or we co-invest – taking a 5-10% stake as 'same boat' investment in an asset or venture.
"Where appropriate we may choose to commit 100% to a deal at the outset and then, over time, sell down 20% to 49% to other investors in overseas projects."
Mitsubishi conducts its asset management business onshore and offshore through two subsidiaries: MC-UBS and Diamond Realty Management (DREAM).
DREAM has been running small closed-ended real estate funds for institutional investors in Japan since 2004, when it created DREAM Retail Fund No 1.
"But," Kuga says, "we did not have the experience to run an open-ended fund until 2012, when we established a diversified private REIT to invest in core Japanese assets." This fund has US$2.5bn assets under management.
Kuga says: "We would like to increase our AUM but we are constrained by the high price of Japanese real estate. Our open-ended fund is in the top three REITs in Japan – alongside those managed by Mitsubishi Estate and Mitsui Fudosan."
Kuga says that as Mitsubishi shifts more to an open-ended model, it is progressively winding up a series of closed-end funds, which invest in data centres, retail and logistics.
Among its closed-end funds is the US$500m Pension Fund Investment Programme, which invests in core-plus logistics. The fund's investors include Malaysia's Employees Provident Fund.
Mitsubishi established Diamond Realty Investment (DRI) in 1994. It invests in about 30 projects in multifamily, logistics, healthcare, and student housing in the US, with a combined asset value of US$2bn.
"Many Japanese institutional investors… are looking to go abroad, partly because their portfolios are concentrated in Japan. They want diversification," says Kuga.
In expanding its asset management capability, DREAM has also launched real estate funds to co-invest in some of the projects.
The DREAM US Fund represents the first outbound overseas fund-raising offered to Japanese domestic investors by DREAM.
"We have already established three equity funds in the US. DRI sells its equity (in those projects) to the funds. So our funds become co-investors," says Kuga.
Additionally, the group has a 50% interest in the general partnership of MC GreenOak US Core Plus Fund, which was established 18 months ago. Its target size is US$500m.
Kuga says debt is a growth sector. Japanese institutions look to debt products to deliver stable returns with limited risk of principal loss.
Mitsubishi operates one joint-venture debt fund in the UK and one under its DREAM platform in the US, in addition to domestic debt funds.
It established a UK real estate debt fund in 2013 with UBS, and has commitments of over £240m (€265m).
Earlier this year, DREAM launched its maiden US debt fund – fully seeded with a US$64m project in Brooklyn, New York. The US fund comes on the back of a series of DREAM private mezzanine debt funds, first launched in 2011 for the Japanese domestic market.
DREAM also launched the ¥11.5bn DREAM Mezzanine Debt Fund VI, a semi-blind private fund specialising in mezzanine debt collateralised by Japanese real estate assets. Its investors are Japanese corporate pension funds, financial institutions, corporations and educational institutions.