---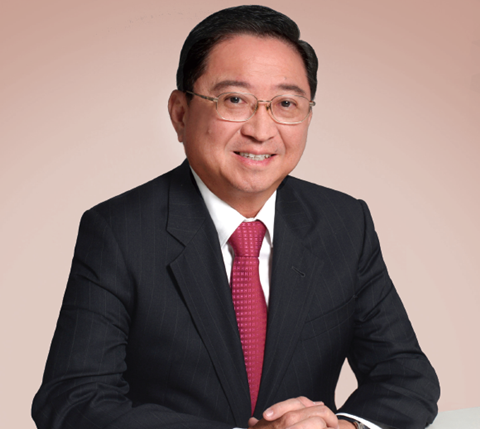 The founder and CEO has big plans for Singapore's ARA, from global expansion to a move into infrastructure.
The past two years have transformed Singapore-based ARA Asset Management. Its founder and group chief executive John Lim has privatised the firm, more than doubled its gross assets under management to SGD78.2bn (€50.4bn), and rolled out plans for global expansion. This figure includes the management of REITs, real estate management services and AUM of companies like Kenedix and Cromwell in which it owns stakes. The firm is also moving into real assets, having launched ARA Infrastructure in January 2018.
Real estate will continue to be ARA's core business for the foreseeable future. Today it manages 10 listed and 11 private vehicles for investors including California Public Employees' Retirement System, Teachers Retirement System of Texas, New York State Common Retirement Fund, China Life and Korea's National Pension Service. ARA counts 70 funds under management, split SGD39.9bn for listed real estate investment trusts (REITs) and SGD38.3bn for wholesale funds.
Lim, however, is especially enthusiastic about what he sees as "tremendously big" prospects in infrastructure. The task of developing the new business falls to Grant Dooley, CEO of Ara Infrastructure. Lim sets a high bar. "My target for Grant is SGD5bn [in assets under management] in the next three years. It is possible," he says.
Branching into infrastructure is one of the reasons why Lim decided that ARA had to become a private company. He reasoned that shareholders in a public company would not accept the heavy set-up costs of such a business, irrespective of the opportunities. "I did not just wake up one morning and say, 'recruit a team and do infrastructure'. We already had the three components necessary to ensure success," Lim says. These are: expertise (which can be built with the right team); robust compliance within a framework for risk management; and a track record.
While ARA does not have a track record in infrastructure, it has a globally-known partner in Cheung Kong Infrastructure (CKI). "CKI is the third-biggest infrastructure company in the world," says Lim. The Hong Kong-listed group is part of the Li family-controlled Cheung Kong group, which has a market capitalisation of HKD160bn (€17.6bn) with assets across the world.
Lim sees potential for infrastructure. The Asian Development Bank has said the region needs US$26trn to develop infrastructure by 2030. "Even if you halve that figure, you are still talking trillions of dollars," Lim says. "If we can get SGD5-10bn of that, we will be doing well."
China's Belt and Road Initiative gave Lim motivation to enter infrastructure, but it was not the only reason. "The market is tremendously big," he says. "In Southeast Asia, some 36m people live below the poverty line. What Asia needs is air, sea and road connectivity – and urbanisation. These provide the catalyst for economic growth to lift people out of poverty. The more you build power plants and roads, the more you drive growth. We are working out how to play a part in helping ASEAN [Association of Southeast Asian Nations]develop more infrastructure."
Because it is based in Singapore, Lim says ARA will be able to access capital for investment through the city-state's existing financial infrastructure, a strong regulatory regime and supportive government policy. But he is mindful of political sensitivity to foreign investment in many countries.
Governments and the public in host countries now more often resist foreign ownership, particularly when they perceive foreign government involvement in essential infrastructure.
"The most important thing is that – and most people don't understand this – ARA has an advantage over big government-run infrastructure companies," Lim says. "Singapore's neighbours would not want a government-linked company building their power plants. But ARA is a totally independent company. Shareholders own stakes of between 20% and 30%. Nobody controls this company. And my position is truly independent."

ARA intends to run infrastructure funds and will invite co-investment alongside these funds to finance the purchase of big-ticket items.
Reading between the lines, ARA can be expected to work closely with CKI, both to source assets and to access its partner's extensive global network. Lim has a close and productive relationship with the Cheung Kong Group, founded by Li Ka Shing, one of Asia's richest and most successful business tycoons. Li was Lim's first backers when Lim left Prudential US in the aftermath of the global financial crisis to set up ARA.
Along the way, Lim brought in another partner, the Chew family, which has extensive relationships throughout Southeast Asia.
The nature of Lim's partnership with the Li and the Chew families encapsulates his methodical approach. In 2016, the partners agreed that the time had come to take ARA global. It was obvious that ARA had outgrown Asia-Pacific. At the same time, markets in the region were starting to peak, and yields in the prime markets of Singapore and Hong Kong were at a low of 2-3%.
"With rising interest rates, I think it is risky to be buying direct property in these markets today," says Lim. He now favours the public market, which has a 5-6% yield.
Lim believes ARA has been fortunate to ride Asia's economic boom for the past 15 to 20 years. In that period, Asia-Pacific has been attracting capital from outside the region and has accumulated enough of it to start exporting liquidity to other parts of the world. "We want ARA to be one of the top 10 players in the world in order to compete globally in terms of AUM. It is a big ambition," says Lim.
The CEO says he could have turned ARA, which first listed in 2007, into a private company simply by having what he terms "the three of us" – meaning the Li family, the Chew family and himself – finance the buyout. "It would have been petty cash for my shareholders," he jokes.
Instead, Lim and his partners chose to bring in shareholders who could add value to their business plan. "We see the world divided into three regions: Asia-Pacific, the Americas and EMEA [Europe, Middle East and Africa]," he says. Between them, ARA, Cheung Kong and Straits Trading already have Asia-Pacific – excluding Japan – well covered.
What they want is global reach, and that means partners who can provide connections to the world. Enter Warburg Pincus and China's AVIC Trust.
Warburg Pincus has a 30.72% stake in ARA, AVIC Trust has 20.48%, Chew's Straits Trading, 20.95% and Cheung Kong Property, 8%. Lim retains 19.85% through his family business, JL Investment Group.
Lim recalls that Warburg Pincus was knocking at ARA's door since the mid-2000s. But until ARA's privatisation, he did not see a role for the US private equity group.
He explains that ARA's new investor, AVIC Trust – a trust company controlled by Aviation Industry Corporation of China, the Chinese group that builds rockets and satellites – will help ARA build in the large but difficult Chinese market.
"We have been in China for a long time, but sometimes it is very hard to penetrate the market without a state partner," he says. He chose AVIC Trust because the large Singapore bank, OCBC, has held a 20% stake for several years. "This solved part of my due diligence problem and assured me that AVIC Trust has good corporate governance."
With his corporate structure in place to drive expansion, Lim has begun to home in on the immediate missing pieces in his jigsaw puzzle – Japan and Europe.
In 2014, ARA bought Macquarie Real Estate Management in Seoul, renamed it ARA Korea, and launched six private funds in South Korea. It also acquired nearly 21% of Tokyo-listed Kenedix. The two firms have been working together to facilitate capital flows in and out of Japan.
Australia's Cromwell Property Group provides the opportunity for ARA to plug its gap with Europe. Lim says he likes what Cromwell is doing, singling out its European platform and the listing of its Cromwell European REIT in Singapore last year.
Lim sees Cromwell as a main but not exclusive partner in Europe. ARA has established its own European business, headed by industry veteran Mark Ebbinghaus, who works closely with Cromwell in Europe. "There are many opportunities in Europe – more than just Cromwell," Lim says. "We plan to develop products and look at different markets, such as London. Cromwell is very European-focused."
Lim is bullish on Europe because currency, debt and politics issues that have plagued the continent since the 2008 crisis have subsided. He now believes "further downside in Europe is limited".
Lim is also keen on sectors including European student housing, aged care and logistics. ARA's European business is based in London. Brexit does not dampen his confidence. "London, being London, it will continue to thrive once the dust settles," he says. "Sure, the banking/finance industry may be shrinking, but it is also shrinking in Singapore. London's tech sector has grown, and office occupancy is healthy. Personally, I think there is opportunity in real estate because of the uncertainty. Those who are unsure of the future will sell."
Lim adds: "The strategy for London is to buy core and core-plus property to hold for five to seven years," he says. "You cannot speculate, because either you will make a lot of money or you lose all."
With his plans in place, Lim believes ARA may not take long to cross the SGD100bn threshold and join the big league of global fund managers.