The 10 largest infrastructure managers vary in size, history and approach.
Christopher O'Dea and Florence Chong report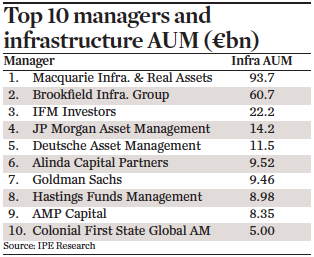 Infrastructure is becoming a global institutional asset class, but it has two spiritual homes: Australia and North America. This is neatly illustrated by the fact that the 10 largest infrastructure managers today are headquartered in either of these two regions (for some, London has become an important global base).
The infrastructure funds management industry is still nowhere near as deep as its real estate counterpart. There are only three infrastructure managers with more than €10bn of assets under management. By contrast, IPE Real Estate's latest Top 100 investment management survey showed there were 64 real estate managers with such scale.
So those infrastructure managers at the top are leading the pack in a race that has only just begun. What is interesting is the variety of different stories behind each of the top 10. Some are part of long-established banking groups; others are relatively new entities focused wholly on the asset class.
Macquarie Infrastructure & Real Assets
• Infrastructure assets: AUD135bn (€93.7bn)
• HQ: Sydney and London
• Infrastructure led by: Martin Stanley, global head
Macquarie Group, today the world's largest infrastructure asset manager, evolved from an offshoot of the UK merchant bank Hill Samuel, with an initial staff of just three. Renamed Macquarie Bank in 1985, the firm has morphed into a global player with more than 13,800 employees around the world.
Infrastructure investment falls under the purview of Macquarie Infrastructure and Real Assets (MIRA), which now has over AUD135bn (€93.7bn) under management. MIRA manages and invests across four asset classes, including real estate, energy and agriculture. But infrastructure is by far the largest sector.
Macquarie's first infrastructure asset was a Sydney toll road, M2 Hills Motorway, bought in 1994. The acquisition laid the foundation for the group's infrastructure funds management arm.
Since 2003, MIRA has launched 10 infrastructure funds in Europe and the Americas – five in each region – along with several country-specific funds in Asia-Pacific.
When its Macquarie European Infrastructure Fund 5 (MEIF5) had its first and only close in September 2016, the fund was oversubscribed within eight months of being launched.
MEIF5 will invest in transportation, communications, renewable energy and utilities infrastructure.
In the Americas, Macquarie Infrastructure Partners III (its fourth fund there) has just finished deploying its capital. Its latest investment is a 42.5% stake in InSite Wireless Group, a large, privately owned telecommunications infrastructure company, acquired for about US$280m.
Last February, MIRA held the third and final close for its Macquarie Asia Infrastructure Fund, raising a total of US$2.3bn. With the addition of specialist investment vehicles, the MAIF platform had commitments of $US3.1bn.
"Previously, we had country-specific infrastructure funds throughout the Asia Pacific, including in India, the Philippines and South Korea," says Frank Kwok, co-head of Asia Pacific. "We decided to launch a regional fund to invest across Asia Pacific to meet investor demand and to better leverage our regional platform."
In total, MIRA has raised between AUD9bn and AUD10bn in the past 12 months.
Kwok says the capital comes from public and corporate pension plans, sovereign wealth funds and the wider institutional market – including family offices, endowment plans, and high-net-worth individuals. About 60% of capital came from pension or superannuation funds, 14% from sovereign wealth funds, 20% from corporate and institutional markets, and the remainder from high-net-worth individuals and family offices.
"Currently, a quarter of Macquarie's funds under management is from North America, a third from Europe, 15% each from Australasia and Asia and 10% from other regions," says Kwok.
It has been reported that a significant proportion of the capital for MEIF5 came from South Korea, led by Korea's National Pension Scheme (NPS).
Brookfield Infrastructure Group
• Infrastructure assets: US$64bn (€60.7bn)
• HQ: Toronto
• Infrastructure led by: Sam Pollock, senior managing partner
What do you call a large-scale investment business that carves out key assets from corporate owners – typically at attractive prices in out-of-favor sectors – and then applies world-class operational expertise to boost financial performance on behalf of global investors? Brookfield Infrastructure Group.
With US$64bn (€60.7bn) in assets under management and a 100-year track record of investing in infrastructure, Brookfield is one of the largest owners and operators of such assets in the world. Brookfield invests across utilities, transportation, energy and renewable power, through three channels: private funds; listed strategies; and its own publicly traded fund, Brookfield Infrastructure Partners. It recently raised the largest private infrastructure fund in the industry, Brookfield Infrastructure Fund III, attracting US$14bn in just nine months.
Its 160 professionals have deployed more than $30bn of equity to more than 90 projects in the past 15 years. The portfolio, spread across North America, Europe, South America and Asia-Pacific, is actively managed by Brookfield's 18,700 operating employees. It is an approach that works across the Brookfield infrastructure group.
"The overarching thesis of our business is very similar to the [Brookfield] real estate business," says Sam Pollock, senior managing partner in charge of Brookfield Infrastructure Group. "We look to buy high-quality assets, deploy an operations-oriented approach, and we try to buy for value. Those are the Brookfield themes. We look for opportunities that have a bit more complexity. Often corporate carve-outs tick that box, not an auction that anyone can participate in."
Generating returns from such assets can be difficult. "Often the business isn't established as a third-party business, so we need to re-orient the business to run as a stand-alone company," Pollock says.
The approach originated in Brookfield's renewable power business. "We bought the hydroelectric power plants that were attached to industrial and mining companies in Canada and the US," he says. "We bought the power plant and then, in some cases, sold power back to the facility. But often the facilities closed over time and we ended up selling power back to the grid."
In the US, Brookfield is building up a business in district energy, where steam or refrigerated water is piped from a centralised facility to a concentrated group of customers, reducing the need for boilers and chillers in individual buildings. Brookfield has such systems in Chicago, Las Vegas, New Orleans, Houston, Seattle, Toronto and Windsor. "We've grown one city at a time," Pollock says.
The district-energy strategy reflects Brookfield's ability to generate a flow of proprietary deals – 65% of Brookfield Infrastructure Fund I and Brookfield Infrastructure Fund II transactions were secured through bilateral discussions with sellers. "We'll find a system that we like and build from there," Pollock says. "We look for new customers, we connect new areas and we facilitate development within the city."
Today it is the digital revolution of data mining that is supporting the district energy business. "Data centres tend to be big users of refrigerated water, because air conditioning is a huge need for those complexes," Pollock says. "We love data centres."
IFM Investors
• Infrastructure assets: AUD32bn (€22.2bn)
• HQ: Melbourne
• Infrastructure led by: Brett Himbury, chief executive
In the early 1990s, when Australia's universal superannuation system was launched, a small group of fledging, not-for-profit super funds formed Industry Funds Management, since rebranded IFM Investors.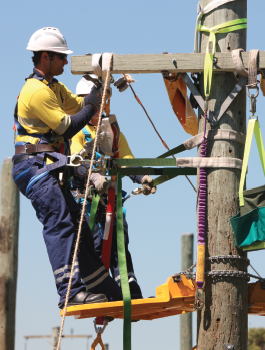 It was a prescient – if not audacious – move aimed at breaking the stranglehold that banks and insurers had on Australia's fund management industry. Today, IFM Investors stands tall alongside the world's largest fund managers. Handling AUD75bn in capital, it has carved a particular niche for itself in global infrastructure investment and manages AUD32bn of capital in the asset class.
Chief executive Brett Himbury acknowledges the foresightedness of its founders, which included industry funds AustralianSuper, Hostplus and CBus. "They could foresee that the pool of capital was likely to become very large," he says.
Himbury, who joined as chief executive in 2010, has been credited with driving IFM's growing stature in the global funds management world.
He says IFM operates on three basic tenets. First, and foremost, it is to be the same as its founding profit-for-member super funds, focused on its investors and not distracted by returns for shareholders. "We believe this is the only fundamental point of difference between us and other fund managers," says Himbury.
Second, IFM's founders looked to alternative asset classes like unlisted infrastructure early on as an ideal match to the long-term liabilities of their super fund members. "More than 20 years ago, this was quite a profound decision, putting them in a pioneering position," Himbury says. "Today, of course, infrastructure has moved into the mainstream."
IFM's third tenet was to inject some competition into what was then a somewhat nascent funds management industry in Australia. On reflection, says Himbury, these three tenets remain as valid today as they were then.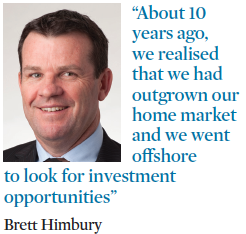 Two-thirds of IFM's infrastructure assets are located overseas, split between the Americas and Europe. "About 10 years ago, we realised that we had outgrown our home market and we went offshore to look for investment opportunities," Himbury says. "IFM now owns toll roads, water projects, ports, airports and an LNG plant. We have a preference for infrastructure tied to GDP growth, such as ports and airports."
IFM's latest acquisition is the AUD16.2bn purchase of Ausgrid, the largest electricity generation company in New South Wales.
Over the years, IFM's ownership has evolved, mirroring the changes in Australia's superannuation industry, which has gone through a period of consolidation with many emerging as much larger funds. AustralianSuper, for example, is now the largest domestic fund, with AUD100bn in assets. It remains the single largest shareholder – and client – of IFM.
Funds under management have grown dramatically, more than 20% each year over the past decade. IFM's client base of 200 investors has also broadened to include around 130 global institutions from 13 countries. It is likely that, in time, IFM will handle more offshore than domestic capital.
JP Morgan Asset Management
• Infrastructure assets: US$15bn (€14.2bn)
• HQ: New York
• Infrastructure led by: Anton Pil, managing partner
JP Morgan has a long history of infrastructure investment. In fact, The Manhattan Company, as it was first known, was founded as a result of a charter by the city of New York to provide clean drinking water. A clause in the charter permitted the company to invest any excess capital and, as the cliché goes, the rest is history.
A few hundred years after the Manhattan Company began digging wells, JP Morgan Asset Management has more than $15bn in infrastructure assets under management around the world.
A long-term outlook remains essential, says Anton Pil, managing partner at JP Morgan Global Alternatives, which includes the bank's infrastructure business. "We're associated with core, long-term projects for blue-chip assets," says Pil. "As an investor, we want to own assets for a long period, potentially forever."
It is a people-intensive approach. Today, JP Morgan fields a team with the expertise to cover the financial, engineering, legal and operational demands of managing assets that deliver a wide range of services often taken for granted. The business is comprised of teams based in New York, London, Hong Kong, Singapore and Mumbai, each with the technical expertise to shepherd infrastructure projects through local and regional approval and permitting processes.
The business covers five key segments: regulated assets, including electricity transmission lines, gas and oil pipelines, water distribution systems, and wastewater collection and processing systems; power generation, including natural gas-fired power generation, wind and solar; transportation assets, including toll roads, bridges, tunnels, railroads, rapid transit links, seaports, and airports; communications assets, including radio and television broadcast towers, wireless communications towers, cable systems, and satellite networks; and social infrastructure assets, including schools, hospitals, prisons, and courthouses.
Finding assets to own forever requires spadework long before breaking ground. "We have to stay ahead of the game and make sure we have enough opportunities that make sense for our clients," says Pil. JP Morgan works with cities and states in the US and globally to plan projects far in advance. "It takes time," he says. "We've been building some of these relationships for years."
While infrastructure is a headline-grabber in the US today – and foreign clients are ringing about opportunities to increase their dollar-based holdings by investing in US assets – it is a global asset class. "Wherever you are in the world, most people will think that some utility, road or airport that they are involved with probably needs to be improved," says Pil. "Infrastructure generally helps a country and is positive for society. It's an investment that a lot of people can agree with."
• Infrastructure assets: €11.5bn
• HQ: London
• Infrastructure led by: Hamish Mackenzie, head of Europe
To really understand the DNA of an investment team, investors need to look beyond marketing material and descriptions of individual strategies and products. This is especially the case in infrastructure, an asset class that requires as much operational acumen as financial expertise.
Deutsche Asset Management's infrastructure platform turns has roots in Australia (it began investing in the country's infrastructure in the 1990s), German technical proficiency (it is part of Germany's biggest bank) and a global capital markets capability run out of London and New York.
It is a formula well-suited to an increasingly competitive landscape – where infrastructure investment managers are vying to generate attractive returns for investors looking for reliable, long-term income streams in an age of low interest rates.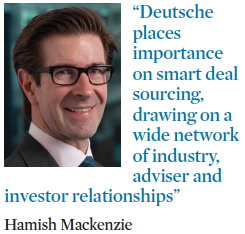 Deutsche's philosophy is to "target investments that are expected to deliver returns greater than their implied risk," all while building portfolios "designed to meet client objectives". It targets economic infrastructure such as transportation, utilities and energy-related assets.
Deutsche places importance on smart deal sourcing, drawing on a wide network of industry, adviser and investor relationships. It also invests with the belief that complex situations can offer opportunities to investors willing to enter into difficult due diligence and to work hard to understand the operational details of an infrastructure investment.
Even with a game plan, sourcing assets remains a challenge for infrastructure managers in today's competitive market. Deutsche focuses primarily on Europe. Its investment in Tank & Rast, the leading German motorway service areas operator that runs more than 90% service areas on the country's autobahn network, is a case in point. Deutsche invested along with UK private-equity firm Terra Firma in 2007, and in 2015 sold Tank & Rast to a group comprised of Borealis, Allianz, ADIA and Munich Re.
The company operates under a long-term concession from the German government. Deutsche's German presence helped secure an agreement with 13 German states, allowing a 50-cent fee for the use of restroom facilities, creating a new revenue source, in return for issuing motorists a 50-cent coupon redeemable in service-area food shops.
Partnering with other investors is common; Deutsche looks farther afield for ventures with industrial companies involved in key infrastructure sectors. Last summer, for example, it created a joint venture with Ermewa Group, taking a 50% stake in Ermewa's Akiem unit, the second-largest locomotive leasing business in continental Europe. The investment was made on behalf of Deutsche's second European infrastructure fund.
Built from investments in Australian assets on behalf of a large pension client in the early 1990s, Deutsche's infrastructure business now includes direct equity investments of just under €10bn and €1.5bn of debt investments. With the Trump administration looking to rebuild US infrastructure, Deutsche's next venture may well be in the US.
Alinda Capital Partners
• Infrastructure assets: US$10bn (€9.52bn)
• HQ: Greenwich, Connecticut
• Infrastructure led by: Chris Beale, managing partner
When Alinda Capital Partners opened its doors in 2005 as the first US-based investment manager dedicated to infrastructure, the asset class was as new to some American pension funds as the fledging firm.
"It wasn't recognised as such in the US then, although it had been going strong in Canada, the EU and Australia," says Alinda founder Chris Beale. "Being independent was great help in establishing an alignment with investors."
Early bridge-building with institutional investors paid off. Today Alinda manages approximately US$10bn for institutional clients, deploying capital through funds and separate accounts into equity stakes in three named sectors – transportation, energy mid-stream assets, telecommunications – as well as to assets in other sectors that operate under long-term contracts.
Infrastructure has become a focus for pension funds in recent years but for Beale it is "a life-long passion", says the Australian native. "My father was an industrial engineer and he used to drag me around to industrial construction sites." Those visits had a lasting effect. "Industrial plants can be architecturally attractive," says Beale. "I suppose that's something only an infrastructure investor would say."
For Alinda's investors, it is purely about capturing the financially attractive aspects of infrastructure. From offices in Greenwich, Connecticut, Houston, Texas and London, the firm has invested in infrastructure businesses that operate in 33 states in the US as well as in Canada, the UK, Germany, the Netherlands, Belgium and Poland. These businesses, operated by more than 70,000 personnel, serve over 100m customers annually in more than 400 cities globally.
Alinda targets assets that offer steady, growing and predictable cash flow, strategic competitive advantage, and limited commodity or merchant risk. While concentrating on infrastructure assets in OECD and investment-grade countries, Alinda employs a value-added approach. "We're looking for opportunities where we can improve the business through measures such as better customer service or better operating results," Beale says.
That approach is well-tuned for the conditions in developed-market infrastructure assets, where the prospect of rising interest rates, mainly in the US, could make it more challenging to generate attractive returns from core assets.
In the US, Beale expects to see opportunities for private capital in the transport sector, as the incoming administration works with the US Congress to attract private investment to repair and replace key assets such as roads and bridges. Water supply and treatment systems in many cash-strapped municipalities also need replacement.
Long-term sustainability is the key ingredient in the success of an infrastructure asset. Late last year, Virginia International Gateway, which is owned by investment funds managed by Alinda and Universities Superannuation Scheme, agreed a lease to 2065 with the Virginia Port Authority that will enable a doubling of capacity at Virginia's deep-water container terminal.
Goldman Sachs
• Infrastructure assets: US$10bn (€9.46bn)
• HQ: New York
• Infrastructure led by: Philippe Camu, global infrastructure CIO
Established in 2006, the infrastructure investment team at Goldman Sachs is part of the company's merchant banking division, the primary home for its long-term principal investment activity. Goldman's infrastructure group manages more than US$10bn invested in 21 assets across the transportation, utilities, energy and communications sectors in 12 countries.
The team targets infrastructure assets that provide essential services to communities with regulated and contracted revenues, often through agreements that include provisions to adjust rates to reflect underlying economic growth. Goldman's approach is to seek core assets with strong competitive positions and high barriers to entry, typically leading to existing assets with performance history and proven management teams, as well as selective development-stage opportunities.
The group is under the leadership of global infrastructure chief investment officer Philippe Camu, who took the reins in 2012. Camu joined Goldman in 1992, and worked in the Real Estate Principal Investment Area before being tapped to run the northern European real estate business and the Italian non-performing loan business. He joined the infrastructure unit at its inception in 2006. The firm's infrastructure investment committee is chaired by Richard Friedman, head of Goldman's merchant banking division.
Funds under the GS Infrastructure Partners label deploy capital in OECD countries in sectors including: transportation infrastructure, such as airports, ports, railways and roads; utilities, such as electricity, gas and water networks; energy, where the firm invests in assets such as pipelines, terminals and power generation. The team targets investments ranging from US$100m to US$500m, with the ability to undertake larger transactions with additional partners.
With institutional investors increasingly looking to infrastructure assets to provide an alternative to low-yielding fixed income, but with more stable returns than traditional private equity,
Goldman closed the first stage of fundraising for its newest infrastructure fund in December 2015, after receiving commitments for approximately $1.5bn in new capital. The fundraising had reportedly reached $1.8bn during the first quarter, and Goldman is targeting $3bn in total. Goldman's previous fund raised $3.1bn in 2010.
Goldman has been active in port infrastructure. It previously held stakes in privately held Carrix, a Seattle-based company that owns SSA Marine, one of the largest US port terminal operators.
During 2015, Goldman and UK insurer Prudential agreed to sell a stake of more than 30% in Associated British Ports, the UK's leading port operator, for $2.4bn to Canada Pension Plan Investment Board and Hermes Infrastructure. It seemed to be a timely departure ahead of a global weakness that depressed ports and shipping in 2016.
Hastings Funds Management
• Infrastructure assets: AUD12.9bn (€8.98bn)
• HQ: Melbourne
• Infrastructure led by: Andrew Day, chief executive
In the cut-and-thrust world of infrastructure asset sales, one Australian name – Hastings Funds Management – crops up regularly. The dedicated infrastructure fund manager was created in 1994.
Hastings manages the capital of some 70 investors globally, scouring the world for opportunities through the prism of analytics and quantitative data. It has been developing a data bank over 22 years.
"We pursue those that pass our revenue-risk metrics," says Andrew Faber, executive director for infrastructure. "We don't, for example, focus just on energy, ports, toll roads or utilities. We can invest in all of those sectors, but the key for us is the risk profile. We like predictability and stability in cash-flow."
Hastings' target markets are the OECD countries – led by Australia, North America, the UK and Europe. "Australia is a strong market and will be in the foreseeable future," says Faber. "We have had some successes in the UK, and have been looking at more opportunities in Europe."
Hastings' infrastructure portfolio is weighted towards airports, followed by regulated utilities and ports. The fund manager bought its first airports in 1997, acquiring the Melbourne and Launceston facilities in Victoria and Tasmania respectively for its Utilities Trust of Australia (UTA), an open-ended fund.
Several acquisitions later, Hastings owns nine airports in both regional and capital cities in Australia.
Hastings' stablemate to UTA is TIF, The Infrastructure Fund. TIF owns assets, which include the Sydney desalination plant, the Port of Newcastle, Queensland Airports and Southwest Generation in the US.
Just over a year ago, Hastings and its partners acquired a 99-year lease to operate TransGrid, a high-voltage electricity network in New South Wales for AUD10.3bn.
Increasingly, partners are coming from Asian countries. Institutional investors from China, South Korea and Japan have invested in Hastings' Australian funds. In a similar way to Hastings' Australian investors, increasingly the Asian investors including Chinese state-owned enterprises, like China Merchant, have opted to also be part of a bidding consortium. In 2014, China Merchant became a partner in the acquisition of the Port of Newcastle.
Although Hastings has, since 2003, been majority-owned by Westpac, one of Australia's Big Four banks, it does not have any pre-agreed arrangements when it comes to financing large deals. "We have a strong relationship with Westpac as a lender," says Faber. "But it is a commercial arms-length relationship and we work with most active institutions across debt markets. Our investors would want it no other way.
"When we go into a transaction, we approach Westpac in the same way we would other relationship banks. We have strong relationships with many other banks."
Faber said that, as an owner, Westpac has been supportive of the business, but Hastings has full autonomy in running its own show. "We have our own investment committee. No-one from the banks sits on that committee."
AMP Capital
• Infrastructure assets: AUD12bn (€8.35bn)
• HQ: Sydney and London
• Infrastructure led by: Boe Pahari, global head of infrastructure
When the privately financed AUD750m Sydney Harbour Tunnel was being built in 1988, AMP Capital was among the institutions that chipped in to fund the project. It was one of Australia's first privatised infrastructure schemes. That participation planted the seed for a business that is now an AUD12bn (€8.35bn) global platform for the Sydney-based AUD161bn investment house.
Today, it owns an assortment of infrastructure – ranging from railways to airports, schools and prisons – under the umbrella of three funds: AMP Capital Global Infrastructure Fund (GIF), AMP Capital Diversified Infrastructure Trust (ADIT) and AMP Capital Community Infrastructure Fund (CIF).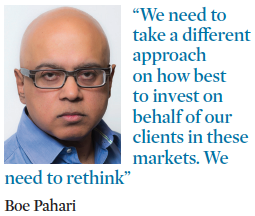 In many ways, AMP Capital has been an intrepid first-mover. In 1999, it launched its first Indian Infrastructure Fund in partnership with the United Trust of India, focusing on power generation, transport, oil and gas distribution, telecommunications and urban infrastructure. It progressed from having three India-specific funds to a wholesale Asian Giants Infrastructure Fund, which it launched in 2008 and expanded into China.
Given the state of economic development in both India and China at the time, it was a steep learning curve. Boe Pahari, global head of infrastructure equity, describes the firm's experience in a word: "challenging".
Since those funds were first launched, the "landscapes" in both China and India have changed. "We sold our Chinese asset [a gas distribution business] this year and have been selling down a number of Indian assets," he says. "We need to take a different approach on how best to invest on behalf of our clients in these markets. We need to rethink."
Since establishing an office in London in 2005, AMP Capital has steadily grown its portfolio in Europe through Thames Water, telecom and television broadcasting towers, energy solutions and petroleum pipelines.
Some of these assets were held in the Strategic Infrastructure Trust Europe, precursor to the Global Infrastructure Fund, launched in 2014. Together with separate accounts, AMP Capital manages assets valued at more than US$3bn in Europe.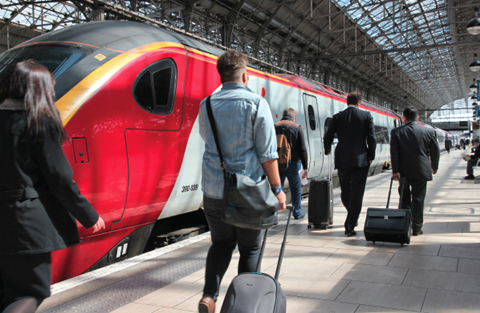 A key asset is Angel Trains, the largest rolling stock entity in the UK, which it owns and manages jointly for its fund and investors that include the Abu Dhabi Investment Authority, PensionDanmark and Swiss Life. In 2015, AMP Capital increased its stake in Alpha Trains, continental Europe's largest independent train leasing company, from 15% to 20.9%,
Pahari says these core investments allow for spin-offs, such as car parks and airports, where there are synergies between businesses. For example, through Melbourne and Newcastle airports, AMP Capital has become a large car park operator, leading it to acquire the Millennium carpark in downtown Chicago. Today, it owns more than 50,000 car spaces globally.
Investments outside Australasia collectively add up to about 50% of the AUD12bn under management. Unlike the global fund, ADIT is open-ended, refashioned from the Infrastructure Equity Fund, which was launched in 1995 – making it the longest-surviving infrastructure fund in Australia.
The AMP Community Infrastructure Fund invests in social infrastructure public private projects like Royal North Shore Hospital (one of Sydney's largest teaching hospitals), schools, social housing, desalination plants and a prison.
Pahari says that its funds under management are split equally onshore and offshore – but more capital is expected to come from the Middle East, Japan and elsewhere in Asia. In the current global environment, he says, investors look to infrastructure to hedge against GDP fluctuations and inflation.
Colonial First State Global AM
• Infrastructure assets: AUD7.2bn (€5bn)
• HQ: Sydney
• Infrastructure led by: Perry Clausen, managing partner
The 1990s was a golden decade for infrastructure funds management in Australia, with a crop of new funds launched. Many of them, including Colonial First State Global Asset Management – known outside Australia as First State Investments – have grown into formidable global players.
Since its inception in 1994, Colonial First State, owned by Australia's largest bank, Commonwealth Bank of Australia has acquired some 49 assets globally. Of these, 18 with a collective value of AUD7.2bn are under management today.
It has two unlisted investment platforms: the Global Diversified Infrastructure Fund (GDIF) and European Diversified Infrastructure Fund (EDIF).
"Our team is focused on core infrastructure assets with attractive risk-adjusted returns," says Chris McArthur, partner, infrastructure investments. "There is a strong value discipline around acquisitions."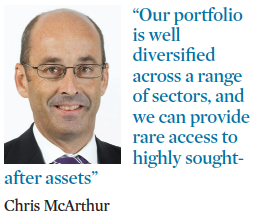 Assets are chosen for their economic relevance to the host country. "They are vital to economic activity and development as they provide more stable, long term returns," says McArthur.
The preference is for brownfield assets that have a proven need and future usage expectations. A look at some of the assets within the portfolio, such as Germany's Ferngas, the UK's Anglian Water, New Zealand's First Gas Network and Brisbane Airport, reveals a common characteristic: they are, by nature, subject to limited competition within their markets. There are also high barriers to entry and each entity possesses pricing power.
The most recent purchase, in June 2016, was Coriance, a French district-heating company, bought from KKR. Coriance operates a portfolio of 29 regulated district-heating concessions in France, supplying heat to residential, social and commercial buildings, and also sells electricity to the state-owned utility, EDF.
Another acquisition, a year ago, was the NZD953m purchase of Vector Gas, since renamed First Gas. The company operates more than 2,200km of high-pressure gas-transmission pipelines and 233 gas stations and associated non-network assets to supply natural gas from Taranaki to industrial consumers and non-Auckland distribution networks in New Zealand's North Island.
"By capitalising on the growing need for private-sector infrastructure funding," says McArthur, "we offer investors the opportunity to benefit from long-term predictable income with capital appreciation. Our portfolio is well diversified across a range of sectors, and we can provide rare access to highly sought-after assets. Our exposure is oriented towards stable and predictable jurisdictions.
"We take material stakes in the companies we invest in and appoint specialist asset managers to the board of directors. Through this, we have an increased ability to mitigate risks. This hands-on form of governance and oversight in relatively illiquid assets helps mitigate risks and enhances potential risk-adjusted returns."