A growing area of opportunity, the telecoms market requires a clear and up-to-date understanding of its dynamics, writes Rachel Fixsen
As demand continues for the stable, long-term returns that infrastructure investment can provide, telecommunications infrastructure has evolved into an established part of the pool of opportunities.
"Telecommunications and broadcast infrastructure has become an increasingly accepted and popular sub-sector over the last few years," says Matt Evans, principal within infrastructure equity at AMP Capital.
Investors have realised that the asset class shows the key characteristics sought from the overall asset class of infrastructure, he says, such as barriers to entry, visibility of cash flows, often long-term contracts and generally high cash conversion.
"Until recently, investor attention, and acquisition activity, has been predominantly focused on the towers sector," Evans says. "But we are increasingly seeing opportunities in other sub-sectors such as fibre networks, data centres and subsea cables, where often underlying market demand is growing strongly – for example, as companies increasingly externalise their IT needs and turn to cloud solutions."
In the UK, for example, there is a huge demand for more full-fibre networks to carry ultrafast broadband data, explains Ed Clarke, co-founder and director of Infracapital, the infrastructure in-vestment arm of M&G Investments.
"Where we are in terms of telecoms infrastructure, is that the growth of the internet and the growth of data usage, whether by businesses or individuals or families, means there is now an increasing demand for speed and capacity.
"Essentially, the copper infrastructure that has underpinned telecommunications so far in the UK, in the form of the aged BT Openreach, is last century's technology, and though it has been squeezed and eked out to try to meet this increasing demand, it struggles to cope," he says.

The switch to fibre technology is now taking place in the UK, which Clarke describes as the back-bone of telecommunications infrastructure for the next century, which will allow, for example, members of a family of five to have simultaneous ultrafast access to the internet.
"To deliver these fibre networks to offices and homes requires a significant amount of capital expenditure," he says.
This development is happening all over the world, and each country is tackling the switch to fibre in a different way, Clarke says.
In May, Infracapital announced it was investing a further £60m (€68m) in Gigaclear, one of the main providers of ultrafast broadband to rural areas in the UK, as part of a wider equity funding round by the company totalling £111m to build new full-fibre networks.
Infracapital made the investment through its greenfield infrastructure strategy, investing on behalf of a wide range of institutional and pension fund clients, including a UK local authority pension fund. RPMI Railpen and Woodford Investment Management invested alongside Infracapital, committing £35m and £15m respectively in Gigaclear.
Although there is some government subsidy involved, the roll-out of the fibre network in the UK ultimately relies on the consumer, with individuals expected to cancel their subscription to services utilising BT Openreach infrastructure, and switching to Gigaclear because the product is so superior, Clarke says.
But while rolling out the fibre network in a way that creates an enduring piece of infrastructure is a big exercise, he says, the next challenge is delivering a high-quality service and ensuring good take-up by customers.
Although there are other areas of telecommunications infrastructure in which to invest, many are linked to the demand for fibre, says Clarke. The development of 5G – the next generation of wireless and mobile phone networks – is at an early stage, but he says it "is clear that 5G networks will require more towers, which will need to be connected to the fibre networks".
The UK is one example of a country where the need for new telecommunications networks is providing investors with opportunities.
AMP Capital focuses on OECD countries, and Evans says the company has seen a range of opportunities with no particular geographic concentration.
"Market dynamics tend to be country specific," he says. "For example, we are comfortable to invest in broadcast infrastructure in Spain, but would not generally feel similarly about some western European markets where cable and other forms of television delivery have much higher market share.
"The sector is also heavily impacted by the specific customer mix, as well as the ultimate ownership of those customers. For example, how stable is the strategy of a private equity-owned entity that may be looking to be sold to a trade buyer?"
In this sector, an investor needs to have an of understanding of technology trends, he says, such as small-cell developments and 'Internet of Things' networks. Investors also need to understand the strategy and drivers of key customers, who are generally telecom operators.
The Internet of Things refers to the connection to the internet of devices other than computers and smartphones – such as cars, heart monitors and kitchen appliances.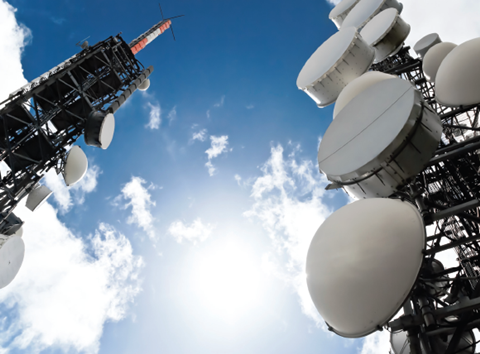 "The costs side of these businesses can vary significantly, depending on underlying ownership of key sites – for example, freehold versus leasehold, as well as the treatment of energy as a cost or a pass-through to customers," Evans says.
"In addition, while market demand is often growing strongly, barriers to entry in some segments are mixed and investors should pay careful attention to market supply dynamics and the potential for new, potentially lower-cost market entrants."
Infracapital is looking at making telecommunications infrastructure investments outside the UK, and Clarke says the firm recently won a project in Poland. "Infracapital also has a business in Sweden, rolling out fibre in a community there," he says, adding that each country has a different model for laying down and expanding its fibre network.
A big investment deal at the end of last year was the takeover by Dutch investment manager PGGM of 2,400 telecommunication towers in France, owned and operated by FPS Towers, in a joint venture with the global REIT American Tower Corporation.
Robert Hartog, senior investment manager at PGGM Infrastructure sees interesting opportunities in telecommunications infrastructure on the telecoms tower side as well as on the fibre and data centre side.
"This is mainly due to the significantly growing mobile data usage and, more specifically for telecom towers, the increasing coverage requirements," says Hartog.
The continuing divestment by telecom operators of infrastructure such as telecom towers and fibre is another reason why the telecommunications investment market is good, he says.
An advantage for investors in the telecommunications sector is that these assets can offer investment opportunities with interesting yields and long-term predictable cash flows that are typically linked to inflation, Hartog says.
"Furthermore, new technological developments like 5G, for example, may result in new investment opportunities. On the other hand, technological developments may also be a threat for existing telecom business models."
For Clarke, the key to success when investing in this sub-sector is to have good knowledge of the technology and market dynamics.
"We're one of the early investors into the space and we've learned a lot through what we've done so far, and believe there is significant growth potential," says Clarke.
Infrastructure Telecoms: A strong signal
1

Currently reading

Infrastructure Telecoms: A strong signal

2

3