Institutional investors are better suited than banks to the long-term financing needs of infrastructure, but challenges remain in capitalising on the opportunity, writes Lauren Parr
The long-term financing requirements of infrastructure are out of favour with banks. Post-crisis regulation has obligated banks to match their funds to the loans they originate, making it difficult and costly to lend money over the long term.
This has created an opening for institutions to step in. These are better suited to operating as long-term financiers, and are beginning to reshape the market. The latest research from IP Real Estate suggests allocations to real estate debt are expected to rise in the near term (see IP RE survey predicts rising allocations).
"If you're an asset manager of an insurer, or even a big pension fund, it's a market that is often talked about, and gets a lot of attention from governments as well," says David Cooper, investment director for debt at IFM Investors. "That, by definition, has meant any reasonable-sized institutional investor or asset manager already in the loan market has to have a view on infrastructure debt. That has changed over the last few years."
Macquarie's co-head of infrastructure debt investment solutions, Andrew Robertson, agrees. "Institutions are becoming an important part of the private financing side of the market, which for many years was dominated by bank lending," he says.
German pension fund BVK says infrastructure debt has become an interesting asset class, considering the effects of Basel III. "It's not easy for banks to lend money for a project that has a maturity of 30 years or a size over €100m," says Constantin Echter, head of fixed income investments at BVK. "For us pension funds, it's very attractive because we have long-term liabilities which allow us to invest long-term."
BVK, having entered the market in 2013, targets highway, tunnel and renewable energy financing. Last November, it bought a €60m infrastructure loan secured against German wind parks from Deka Bank.
Investors are attracted to infrastructure debt essentially for the pick-up it offers over alternative fixed-income investments, while providing stable, long-term income (particularly in the senior debt tranche) which is diversified from pure corporate risk or sovereign risk.
"Generally, only the largest funds have progressed with investing in infrastructure debt as a Gilt substitute," notes Nick Spencer, director of client strategies for alternative investments at asset manager Russell Investments.
One of the earliest adopters of this strategy was the RBS Group Pension Fund, which set up a specific managed account in 2012.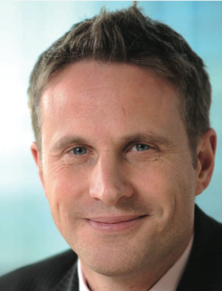 "More work to date has been on the insurance side, where infrastructure debt can have very attractive cash-flow characteristics and low capital charges within the Solvency II regime, given the asset class' ability to diversify a portfolio," Spencer says.
Large insurers including AXA, Allianz, Legal & General, M&G and MetLife are among those active in the market, mostly seeking large-ticket primary deals as opposed to buying existing positions from banks or other investors.
MetLife last October, for example, led a consortium that provided $360m (€305m) of infrastructure financing to the owner of Copenhagen Airport.
Infrastructure debt investment has gained much traction since the financial crisis. It remains a young asset class for institutions, which are at different stages of understanding what it can offer.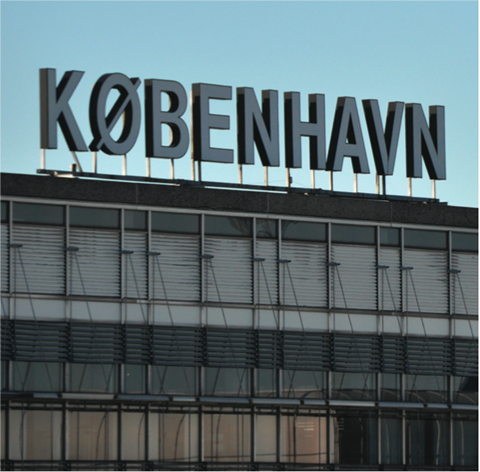 Some European investors are focused on the asset class as a liability match and not keen on construction risk, but rather want assets that are already generating cashflows. Others are looking at it as part of their alt-ernative investments, rather than as a fixed-income allocation, and looking at higher- risk approaches.
The main consideration is whether to invest directly or engage an external manager. "The real challenge any institution faces is how to get access to the pipeline," says Chris Wrenn, who runs BlackRock 's infrastructure debt team. "It's not a passive origination strategy; it's proactive and requires significant resource that should not be underestimated."
"In such a bespoke, complex market you need to have specialist skills and people that know the market," says Cooper. "Yet there isn't a long track record in Europe, so there is not an awful lot of data with which to compare managers."
While there is room for both funds and segregated mandates, the latter has dominated the market. The next move for the sector is to develop best practice.
"There is demand – it's finding the framework within which this works," says Spencer. A route he advocates for large investors is working with general partners on co-investment opportunities, developing platforms in order to create their own sourcing networks.
IP RE survey predicts rising allocations
A survey of predominantly European pension funds and other institutional investors shows allocations to infrastructure debt are likely to rise in the short term. More than two-thirds (68%) of investors surveyed do not invest in infrastructure debt (figure 1), but nearly half (43%) plan to invest in the next 18 months (figure 2).
The majority (71%) of those already invested are using pooled funds to gain their exposure (figure 3). Separate accounts and internally managed direct investments are used by 18% each, while 6% use 'other' means (note: respondents could select more than one answer).
More than 50 pension funds and other institutional investors were surveyed in the third
quarter of 2014. Respondents were predominantly based in Europe (including Austria, Belgium, Denmark, Finland, Germany, Iceland, Italy, the Netherlands, Norway, Portugal, Spain, Sweden, Switzerland and the UK) as well as a small proportion from America and the Middle East.

Macquarie raised £579m (€742m) for its UK inflation-linked infrastructure debt fund last year with commitments coming from a range of UK pension funds. Robertson says the fund gained support from with investors because "we had real assets to show to clients; a demonstrable pipeline, which supports our ability to get money to work".
The structure designed so the smallest pension funds can contribute (as little as £10m), although commitments were typically much larger with one single pension fund responsible for £200m. "The infrastructure debt story to date has been dominated by larger pension funds able to make separate account allocations [which Macquarie also handles]," says Robertson. "This fund aims to democratise access to the asset class."
The fund's biggest attraction, which targets average returns of more than 200bps above index-linked Gilts, is its inflation-linked offering. Suited to pension funds' liabilities and with semi-annual payouts designed to match their obligation to deliver a series of cash flows at set dates in the future, the strategy is a market innovation.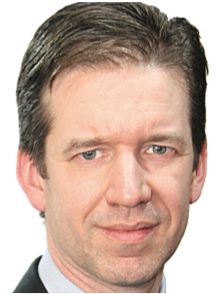 Historically, infrastructure was financed by floating-rate bank loans with inflation swaps. However, this was ineffective for many infrastructure businesses, which bore the cost of swaps.
"Part of what's driving interest is borrowers' appetite to raise very long-dated debt tightly matched to revenue stream in order to take away the additional financing risk of banks' ability to close out swaps at the inconvenience of infrastructure assets," Robertson explains.
The key point is that "the space is opening up and institutional lenders have their feet at the table", says Robertson.
Banks still have a role to play, although institutions are expected to take an increasing amount of senior long-term debt. "Over the past couple of years, we've seen the start of a transformation in the fact banks don't want to hold long-term debt, so they're looking for partners," according to Wrenn. "The evolution is not yet complete. How the dynamic between insurers and banks pans out over time is not enormously clear. Suffice it to say, banks will still want to be involved on the arranging, advisory and derivatives side."
Robertson sees banks continuing to underpin the shorter-dated part of the lending cycle, with the capability to pick up projects at the riskier, early stages, financing them through that phase until they reach the point of offering certainty, which institutional investors are looking for. "I wouldn't be surprised if this becomes the status quo," he says.
Opportunities abound
Ongoing infrastructure programmes across European markets, particularly in the Netherlands, Spain, Italy, Scotland and Ireland, provide plenty of investment opportunities.
The Dutch government, for example, is targeting an upgrade of the country's ageing infrastructure with a focus on improving transport links and broadband, in an effort to stimulate economic growth. "The quickest way to generate an impact, generally, is through transport and energy," says Cooper.
He is optimistic about sector growth, particularly in economies that have turned a corner where there are a long list of projects looking to get through and enough confidence to bring them forward. "Some of the things that have suppressed the number of projects coming to the market will go away," he says. "Europe has had a lot to deal with over the past few years, so it's not surprising projects have been put off."
The global infrastructure need is estimated to total €57trn by 2030, according to McKinsey, equating to "a huge number of opportunities for people coming into this space", says Cooper.
Wrenn says: "There has been a lot of money focused on strong, investment grade-rated brownfield assets in northern Europe. Over time as institutions become more familiar with the asset class we see a broadening of the type projects institutions will look at."
Furthermore, it is expected that the role of the European Investment Bank (EIB), which provides liquidity for investment projects, will evolve following the European Commission's recent announcement of a €315bn Capital Market Union programme to unlock potentially more challenging projects that may struggle to attract financing elsewhere. The European Fund for Strategic Investments programme, set to become operational as soon as mid-2015, will support investments in energy, broadband and transport and share risk with private investors.
"The EIB will act as a tool to open up new markets that might be very difficult otherwise. This will generate a range of opportunities that other institutions can than invest in, and will also create more opportunities in established markets as the EIB moves out," says Wrenn.
While banks' appetite for long-term project financing has been reduced, with many pulling out of sectors like infrastructure debt and social housing between 2008 and 2011, more recently there has been indication of banks returning in certain jurisdictions.
"In the past 12-18 months, we've seen French, German and Japanese banks drive a lot more activity," says Cooper. It varies by country, however, and in the UK he doesn't see any activity. "A lot of the banks are tied up with insurance companies, so French banks that have close relationships with big French insurers that want long-term assets have been continuing to write deals and sell them on a back-to-back basis to insurers."
The bottom line is that banks make money by lending money and, while they may prefer to lend in the short term, there are currently a lack of opportunities to lend on a corporate banking basis in the traditional way. One area where they can still lend money is infrastructure, particularly for clients with strong existing relationships.
The upshot is that banks have been competing for business and that has driven down margins. ECB transactions and cheap liquidity has also squeezed spreads for all asset classes, including infrastructure debt.
"There is a hunt for yield," says Russell Investments' Spencer. "Rates have come in dramatically; spreads which were 5% plus in the wake of the crisis can now be below 1% in terms of illiquidity pick-up."
Long-term, the pressure created by banks is expected to subside as more opportunities open up for them to provide loans that better fit their criteria – namely, five-year corporate debt. These clients are currently sitting on cash but, as this starts to unwind, there will become more opportunities for institutional investors within infrastructure lending.