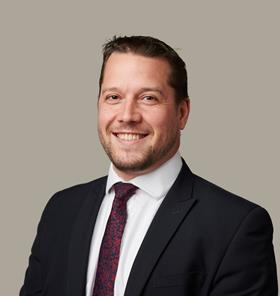 The UK's energy priorities have evolved markedly this year, and more institutional investment is now needed if we are to achieve an increasingly critical set of goals.
Energy security has always been important, but Russia's invasion of Ukraine has underlined the fragility of global supply, and the risks associated with relying on overseas production.
As shortages continue to cause energy bills to soar, the government's energy security strategy outlines the infrastructure necessary to achieve greater independence, while pursuing the UK's net-zero target of 2050.
The strategy sets objectives and measures of success for the trajectory of oil and gas, nuclear, wind, solar and hydrogen. Renewables are, unsurprisingly, championed as the future of UK energy production. But nuclear has also been rehabilitated as a solution to the challenges we currently face – alongside a more gradual than previously desired de-escalation from our reliance on fossil fuels.
Tidal and hydro could have been given more attention in the strategy given the UK's opportunity set, but in the main it is encouraging to see that a diverse set of energy assets are being considered to deliver what we need in the long term – secure, reliable, zero-carbon sources of energy.
But this is only half the battle. Greater investment in every stage of the UK's energy system is needed. Alongside energy generation, we must focus on storage and distribution, and ensure we properly forecast our future energy needs to ensure supply can keep up with demand.
Key to this is the need for private-sector support and here the strategy is light on detail. While being mindful of my own professional bias, the government should be doing more to make the UK the investment location of choice for UK pension funds, bearing in mind that the challenges and opportunities within the UK energy market are repeated throughout much of the world.
Energy generation, storage and distribution are all examples of assets that can, with the right framework, offer stable, inflation-linked returns and the opportunity to deliver tangible benefits to communities across the UK – which aligns perfectly with a pension fund's fiduciary obligations and societal responsibilities.
This is a reason why we recently committed £150m (€178m) to Flexion Energy for the first phase of its strategy. Our pension fund members are now supporting the business to develop, build and, ultimately, own and manage an extensive network of grid-connected battery-storage systems – which is exactly the kind of asset the government needs to encourage investment in to achieve its energy-security and net-zero plans.
However, investors and potential investors in the UK energy market face challenges, and in a global race to secure critical investment the government has a significant role to play in making the UK a priority destination for investment.
Firstly, it must be recognised that some of the technologies critical to establishing long-term energy security, such as pumped-storage hydro and tidal power, require significant upfront capital and have long construction periods. This means little or no yield in the medium term and payback periods measured in decades. While truly long-term investors such as ourselves can overcome many of these hurdles, they cannot write a blank cheque in terms of risks, and some measure of support, especially for newer technologies, would be welcome.
Secondly, it is vital that the government sends the right signals to investors. Sadly, the very recent consideration of a blanket retrospective windfall tax on energy producers has significantly weakened the case for investment in the UK. Our years of experience tell us that investors prefer stability. They want to operate in a predictable and consistent regulatory, legal and fiscal framework. The mere suggestion that a retrospective tax on electricity generators is an option may be enough to deter pension funds from investing in UK energy.
Of course, household budgets in the UK are under significant strain, including those of millions of pension fund members, driven in large part by high energy bills. However, it must be remembered that the UK has blazed a trail in the promotion of investment in renewable energy generation and eventually, combined with other measures set out in the energy security strategy, we will achieve a lower cost energy system. It would be foolhardy to jeopardise such forward-thinking work with short-term reactionary measures against investors.
Finally, there are gigawatts of projects available right now which could help alleviate some of the problems faced by the UK within a relatively short timeframe. Unfortunately, many, including some of the projects we are invested in, are caught in a planning log jam. If the government tackles these planning issues, it will also support the policies it has implemented to create more investible opportunities in UK energy.
The journey to a more secure, sustainable energy future is long. But with the proper support and incentives for pension funds the UK can pursue its ambitions at a faster pace.