Social infrastructure impact investors could help to bridge the ever-widening investment gap
COVID-19 has revealed a lot about the world. It drew the curtain back on our ability to deal with a significant global crisis, laying bare systemic weaknesses and exposing structural failures.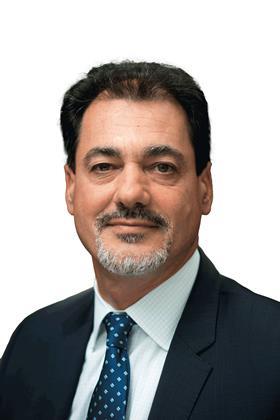 One such failure pertains to social infrastructure. The pandemic highlighted that many communities around the world lack the necessary facilities – such as accessible healthcare facilities and affordable housing – to effectively combat threats such as COVID-19. These shortcomings likely contributed to the tragically high levels of sickness and death that are continuing to rise. The lack of necessary real estate infrastructure certainly existed prior to the outbreak of COVID-19, and the pandemic has emphasised the need for increased investment.
Inevitably, another global crisis will strike, be it a pandemic or the climate-change emergency, or other unforeseen circumstance. Whatever the challenge, there is a need for better underlying social infrastructure systems to better defend against these events and ultimately to better protect the world's population.
Social infrastructure – the buildings that house social services in a community – form the bedrock of healthy and resilient communities. Unfortunately, these facilities, which are also real estate assets, are suffering a long period of funding neglect in many countries, both emerging and developed. The pandemic has magnified the impact of this neglect.
Over the past decade, beginning with the 2008 financial crisis, public investment in social infrastructure has fallen short. With governments being a large, traditional financing source in the space, austerity policies across developed markets after 2008 naturally stifled capital flows. This, coupled with other regional constraints, led to a pronounced absence of social investment.
According to a 2018 report from the High-Level Task Force on Investing in Social Infrastructure in Europe, the annual investment gap in this area is estimated to be at least US$167.7bn (€142bn). This is a significant shortfall, and the consequence of under-investment has been exposed by COVID-19.
This lack of funding has had a direct impact in the fallout during the past 12 months, with a significant reduction in the number of ICU [intensive care unit] beds available in Europe. One example of this is in Italy where the national health service has cut about €33.9bn in funding over the last 10 years, severely stressing Italy's hospitals during the pandemic. In addition, demographic change, such as an ageing global population, presents a headwind for social infrastructure.
As countries move past the acute phase of the pandemic, the lack of government financial support in social infrastructure is likely to worsen. Public capital is simply not available to spend.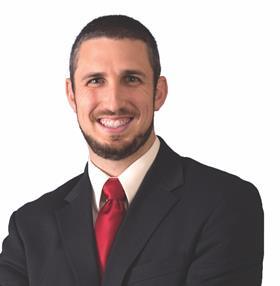 While governments have implemented fiscal and quantitative measures to cope with aspects of the pandemic, social infrastructure funding has not been a priority.
Governments alone cannot respond effectively to the crisis on behalf of vulnerable communities; public investments are not sufficient to fill the social-infrastructure investment gap. The support of the private sector is needed now more than ever.
The good news is that interest in impact-focused investment in real estate from private capital was growing prior to COVID-19. As governments have cut back on spending on social infrastructure over the past 10 years, there has been a rise in initiatives such as public-private partnerships (PPPs) and private funds, which create opportunities for investors to participate in what is essentially a real estate investment that benefits society.
Despite current economic headwinds, most impact investors expect to maintain or boost commitments to impact investing this year, according to a survey by the Global Impact Investing Network (GIIN). In addition, a Preqin 2020 survey of investors showed that almost two-thirds (61%) of investors expect impact investing to become more integral in the next three years.
Indeed, the COVID-19 crisis has provided a real-life illustration of social infrastructure's resiliency. Traditional real estate sectors such as shopping malls and offices have been hard hit by the pandemic. On the contrary, essential assets such as healthcare facilities, education and housing have done relatively well.
€142bn - "The estimated annual investment gap in European social infrastructure"
Investing in social infrastructure with a focus on impact can yield not only market-rate returns, it can also create financial resiliency that improves financial results.
Fluctuations in other sectors during the COVID-19 pandemic will likely increase investor interest in income-producing real estate sectors where the ability of tenants to pay rent is less correlated to economic activity. It is too early to tell, but depending on the severity of the economic fallout, there might be increased sale-and-leaseback opportunities, as cash-strapped municipalities look to raise funds by selling real estate properties held on their balance sheets.
While the pandemic has put much of the world in a literal lockdown, it has also proven the importance of resilient healthcare and educational systems, as well as sustainable cities and communities. Social infrastructure is crucial to the health and vibrancy of communities, and these vital assets have become indispensable during the crisis. The pandemic has created more demand than ever for impact-focused capital.
The lack of adequate funding in social infrastructure, especially in education, housing and healthcare, is not an isolated problem in a certain region of this world, but a global one.
In 2015, the United Nations defined 17 Sustainable Development Goals to address those shortfalls with the intention to reach the goals in 2030. Like the pandemic, the need for better and sufficiently funded social infrastructure is a global phenomenon that has existed for many years. Only through this crisis has it reached worldwide attention.
Raymond Jacobs (top left), managing director, and John Levy, director of impact, Franklin Real Asset Advisors