Institutional investors are ready to make allocations to the right infrastructure opportunities but supply is limited, writes Maha Khan Phillips
European infrastructure funds are posting considerable inflows, but competition for assets has never been higher. Investors are worried about pricing pressure, and want access to low-risk opportunities. The limited pipeline available does not help.
"There's a lack of all kinds of infrastructure all over Europe," says Thomas Kling, head of loan financing and infrastructure investments at DekaBank. "On the other side, there is enough money available from institutional investors and from the banking market for many projects. From my point of view, the main challenge is to build a transmission between both parties and find ways to involve the public sector in infrastructure projects."
According to data provider Preqin, the European market continues to be a prominent focus for many unlisted infrastructure fund managers, with 15 European funds reaching a final close in 2014, raising an aggregate €7.5bn. This equates to 26% of the total capital raised by all infrastructure funds worldwide. In its 2015 Global Infrastructure Report, Preqin says the largest number of unlisted infrastructure funds on the road are targeting European investments, with 49 funds looking for aggregate capital commitments of $33bn (€30bn).
"There's still a high degree of demand for what we might call 'classic' core infrastructure assets, such as regulated utilities and established, high-quality transportation assets," says Amarik Ubhi, senior investment consultant and alternatives specialist at Mercer Investments. "These are still highly sought after, particularly in markets that have been more resilient post the financial crisis, and are further down the path of economic recovery, such as the UK, Germany and the Nordics."
But investors are wary of pricing pressures. Tony Rocker, partner and global head of infrastructure investment at KPMG, says investors should do their due diligence before making allocations. "Valuations have been in single-digit territory, which is not something that's been seen for a while, and this is happening to core infrastructure," he says.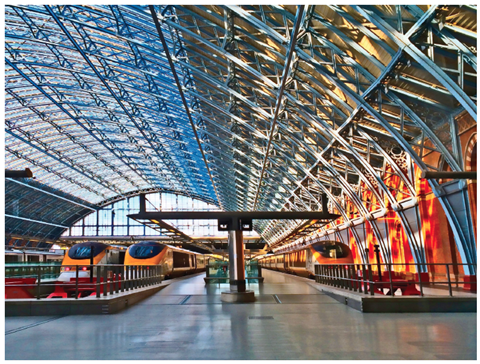 Duncan Hale, head of infrastructure at Towers Watson, believes that in a low-yield environment, people have been bidding significantly more on lower returns than they would have done in the past. "Those who are successful in terms of getting capital in the ground are those who have a long-term view about how they look to access the asset class and are happy to wait and be patient, but move quickly when they spot an opportunity," he says. "It's an odd situation where we challenge our clients to be both patient and highly opportunistic at the same time."
Another industry participant points to the UK government's sale of its 40% stake in Eurostar in March for £585m (€807bn) as an example of where bidding has been intense. The stake was expected to raise up to £300m for the government. "The Eurostar bid was three times what was originally expected, just to show how much demand there is," Hale says. The stake was sold to Hermes Infrastructure and Canadian pension fund manager Caisse de dépôt et placement du Québec.
This opens up risk management concerns. Simon Ellis, COO, Europe, infrastructure at AMP Capital, says: "We believe investors may be underestimating the level of risk that they are taking. There is a high demand for core infrastructure assets such as regulated utilities. The high demand is driving prices and generating lower returns."
Investors may have limited options, however. According to a report by law firm Linklaters, global institutional investors have $1trn of funds to invest in Europe in 2014-23. Investors from Hong Kong and China, the Gulf, Japan, and South Korea, are contributing to this cash mountain. Their investments in European infrastructure assets between 2010 and 2013 rose 465% compared with the previous four years. "Increased investor interest in regulated assets and those which are not linked to a country's economic performance is inflating prices, sparking fears amongst some of an eventual bubble," warns the firm.
It means investors are keen to explore other options. Many are rethinking their geographical focus, for instance. According to Linklaters, higher prices in northern Europe are forcing investors to look further afield to unlock affordable assets, and managers say southern Europe has opportunities to offer.
"We follow all the deals in the market, and there's a lot going on in Europe," says Emma Haight-Cheng, principal at AMP Capital.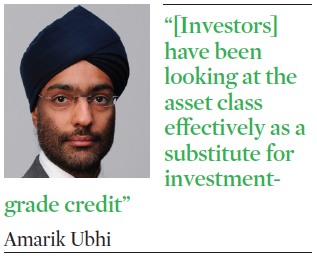 "Scandinavia is a very active market at the moment, and when we look across Europe and the world it is airports and telecommunications infrastructure where we expect to see the most activity, not only in terms of increasing deal flow, but also in terms of investor confidence in countries like Spain, Portugal, and Italy. These countries have had difficulties over the course of the financial crisis, but if you look at Spanish Gilt rates there's a huge confidence now, and the same is true for Italy, and increasingly Portugal."
Ubhi says there is more demand for infrastructure debt, particularly at the senior end, from insurance companies and pension funds. "They've been looking at the asset class effectively as a substitute for investment-grade credit, and a way to diversify traditional fixed-income portfolios, the idea being that they want to maintain a similar risk profile but capture an incremental spread in return for taking on a degree of illiquidity."
Margin pressure is an issue, but only in certain areas. "The margin compression has affected the debt space, but it tends to be measured more against equity than senior debt," says Haight-Cheng. "In the mezzanine debt space, we are comfortably able to meet our hurdle rates and find transactions."
Investors are also looking at renewables as a source of returns and are increasingly prepared to take on construction risk. "Renewables in general in Europe remains a growth sector," says Rory O'Connor, managing director and head of renewable power in Europe at BlackRock. "There is an increasing allocation and understanding of infrastructure, and renewable energy is a very mainstream and very important segment of that."
Renewables also offer attractive rates of returns of around 12%, depending on which area you are focused on. Oldrik Verloop, managing director of Aquila Capital, says growth in the sector is not surprising. "Given the 2020 carbon dioxide emissions targets that European countries have, the drive to increase the focus on renewable energy is increasing. The good thing is you now have a number of players in the market that have a track record and experience with financing or putting consortiums together."
But ultimately, diversification does not detract from the key challenge, which is the lack of available assets. "There's a fair amount of capital now in the market, looking for infrastructure investments," says Annabel Wiscarson, executive director, business development Europe at IFM Investors. "Funds have been raising capital and doing quite well. There's been a lot of talk about opportunities coming down the pipeline that we haven't seen yet. Governments are all talking about privatising assets, but we aren't seeing much action."
Will the Juncker Plan revive Europe?
In November 2014, Jean-Claude Juncker, president of the European Commission, launched a plan aimed at enticing institutional investors to finance infrastructure projects across Europe. "This is the greatest effort in European history to mobilise the EU's budget to trigger additional investment – and without changing the rules," he announced.
The plan called for the creation of a €315bn investment fund, consisting of €8bn provided by the EU budget, backing up a €16bn guarantee given to the fund. This would be topped up by €5bn from the European Investment Bank (EIB) which, with the €21bn reserve, could issue loans worth €63bn. The fund would then issue bonds to external investors who would fork out the remaining €252bn.
The plan made sense for obvious reasons. In 2007, the OECD estimated that, to enable developed economies to grow at 2.4% per annum, spending in excess of 2.5% of GDP on economic infrastructure would be needed. AMP Capital believes that a figure closer to 5% per annum is needed to support both the OECD's economic growth target in developed economies and to accommodate much-needed energy restructuring.
However, Juncker's plan was met with some criticism. In February, the European Association of Paritarian Institutions in Brussels warned that there was a shortage of suitable projects under the plan for pension funds and other institutional investors. A pipeline needed to be established, one that offered suitably attractive returns to institutional investors.
Industry participants are now divided about the proposal, which was approved by the European Parliament in April this year. The plan was amended, however, as MEPs thwarted the European Commission's plan to cut back on other budgets to fund the European Fund for Strategic Investments.
Kling believes that the proposal to inject additional financing into the fund via the EIB brings more money and more competition into the mix, without necessarily easing bureaucratic EU submission hurdles. In fact, it does not help investors as it floods the market with liquidity. "In my opinion there is a huge amount of liquidity supported by institutional investors for infrastructure projects. And you have the European Investment Bank and normal business banks which are all sitting on a big crowd of money that they want to invest. This is a bureaucracy issue, a planning issue, not a liquidity or financing bottleneck," he argues.
"We have lots of institutional investors who have a lot of capital at their disposal and they are suffering from a shortage of new investment opportunities. I don't think the Juncker Plan or other plans will change that in the short term but they will help address this in the longer term. Institutions have capital to deploy now"

Giles Frost
Kling believes that Juncker's plan can work, but it is not without its challenges, and the liquidity issue is one of them. "On the one hand, there are the people who work in the public sector who try to realise the projects in their usual manner, and on the other side there is money that comes from the EIB and over floods the market with liquidity. And so there are no opportunities for institutional investors from both angles."
Giles Frost, CEO of Amber Infrastructure, points out that while the Juncker Plan will provide benefits over the long term, it is not a short-term fix. "In the short term we have an imbalance. We have lots of institutional investors who have a lot of capital at their disposal and they are suffering from a shortage of new investment opportunities. I don't think the Juncker Plan or other plans will change that in the short term but they will help address this in the longer term. Institutions have capital to deploy now."
The impact of the Juncker Plan will not be felt for some time. "It is incredibly easy for politicians to make speeches about infrastructure, but the problem is that infrastructure assets take a long time to make happen," says Frost. "A big infrastructure project can easily take a decade or more from being thought of to being actually realised. Infrastructure tends not to be a quick fix. I don't think the Juncker's speech is going to fix things or result in things happening much more quickly. But, more positively, the trend is established and the fact that politicians and investors want more infrastructure is a positive for the sector."
Ubhi says it is too early to tell exactly how the market will react to the proposals. "The spirit behind the Juncker Plan is welcomed, because infrastructure can play a key role in helping to drive and support the economic recovery in Europe, as well as long-term growth. However the plan's actual implementation is still at the very early stage."
He believes there needs to be more focus on developing opportunities for investors, and in creating harmonisation across different European countries. "A key challenge that needs to be addressed is to have a clear and visible pipeline of new, investable infrastructure projects across Europe for investors to consider. It would also be helpful to have a greater degree of stability and predictability and certainty in the political and regulatory frameworks around infrastructure assets, and also greater co-ordination in terms of infrastructure policy across countries, particularly for investors outside of Europe that are less familiar with the region. Improvements in these areas are also likely to help the flow of institutional capital into infrastructure in Europe, which is one of the main objectives of the plan."