The Urban Land Institute and Centre for Liveable Cities have formulated 10 principles for making cities climate-resilient. David Faulkner explains
Making climate resilience the new normal for the world's cities means green finance becoming the new normal in real estate projects. That is one of 10 principles set out in a joint best-practice report between the Urban Land Institute (ULI) and the Centre for Liveable Cities (CLC).
'Building Climate Resilience in Cities Worldwide: 10 Principles to Forge a Cooperative Ecosystem', examines the experience of five cities vulnerable to climate change – Singapore, Hong Kong, Rotterdam, New York, and Miami – and draws lessons from their approaches to common challenges. The cities in question are most acutely vulnerable to rising sea levels and flooding, but the lessons apply to other cities and risks such as rising temperatures, wildfires, droughts, more intense storms and heavier rainfalls.
The report notes there are significant opportunities for private-sector action on resilience. Government investments to mitigate physical climate risk help protect communities and the returns of developers, pension funds and banks investing in urban development. Private actors can supplement those investments by also implementing or requiring resilient measures at the site, portfolio, or fund scale.
A whole-of-society approach is needed to win the cooperation of all stakeholders and achieve genuine, city-wide resilience. If an under-invested part of the city remains vulnerable, then the city as a whole is vulnerable. Enhancing resilience will require investment in infrastructure and smart building design, as well as considering how investments themselves can propel sustainability and resilience innovation.
So what does global best practice tell us can be done to make green finance the norm in real estate? In outline, we start by recognising the social and financial costs of inaction. We factor resilience into investor returns. We work towards policy standardisation. And we safeguard green-funding sources from greenwashing.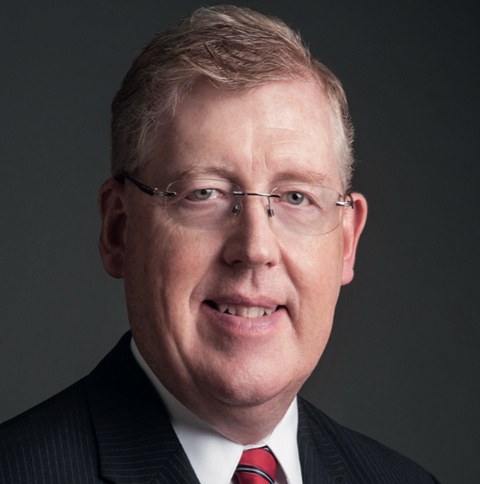 Governments have market levers and mechanisms at their disposal and can work with the financial sector to set preferential interest rates. The Dutch ING Group lowers interest rates for green projects and raises rates for projects that do not follow green principles. Other banks in the Netherlands can increase mortgage interest rates for flood-vulnerable developments that have yet to be retrofitted.
Individual businesses will have their own spheres of influence. An investment committee can favour green finance by scoring green projects higher in investment rubrics. Or investors can establish 'green pockets' to allocate significant equity to green funds, companies and low-carbon indices.
Principles to forge a co-operative ecosystem
1 Elevate resilience as a goal for all sectors and stakeholders
2 Work across space, time and organisations
3 Leverage opportunities to enhance liveability
4 Provide transparency through data and knowledge sharing
5 Strive for equity, access and inclusion
6 Spur united action through a common narrative
7 Nurture a culture of collaboration
8 Embody flexibility in approaches and solutions
9 Motivate the market, spur innovation
10 Normalise green finance to fund projects
Financing internal resilience improvements through a green revolving fund allows cost savings from successful projects to replenish funds for the next round of investment. To qualify for the University of Vermont's Energy Revolving Fund, energy-efficiency projects must pay back 5% interest on outstanding loans annually, in addition to Principal repayments and funds must be repaid within seven years of completion.
The future might see mandatory reporting on physical climate risks based on common standards. In the meantime, disclosure is vital in enabling review of environmental performance and benchmarking.
BlackRock last year called for a common standard in ESG-related disclosures, endorsing standards developed by the Sustainability Accounting Standards Board and the Task Force on Climate-related Financial Disclosures (TCFD). ESG reporting framework GRESB has also recently adopted a Resilience Module. The financial sector has these sound frameworks to build on.
Japan's Government Pension Investment Fund, the world's largest pension fund, has shown leadership by conducting a TCFD analysis of its investment portfolio and requiring all asset managers to include ESG factors in their investment analyses and decision-making.
As green markets grow, so will pressure for standardisation. Globally consistent green-bond policies would be especially valuable in setting definitions, assessment criteria and parameters. The EU's taxonomy sets a promising approach. Intended to redirect capital flows and provide security for investors by defining sustainable activities, it considers life-cycle impacts, including upstream enabling activity, domino/spill-over effects and downstream impacts. Its integration into EU legislation will help institutions set accurate and aligned performance thresholds. Likewise, the EU Green Bond Standard lays ground rules and encourages best practice.
At its worst, a lack of standardisation leads to greenwashing. The Hong Kong Monetary Authority (HKMA) is developing green-finance policies after collecting sustainable-banking and green-finance‑related considerations from local and foreign banks. To date, the HKMA has introduced three key measures to support and promote green finance in Hong Kong, as well as a self-assessment tool for institutions to evaluate their readiness.
Consistent guidance across three regions was achieved by the London-based Loan Market Association, Hong Kong-based Asia Pacific Loan Market Association, and New York-based Loan Syndications & Trading Association when they agreed on their Green Loan Principles. The guidance reduces greenwashing in the four components of a green loan – use of proceeds, process for project evaluation and selection, proceeds management and reporting.
What this global overview of climate resilience at the city level tells us is that financial institutions are key participants in the city's ecosystem. They are partners of government. They have leverage over the private sector. And they are frequently the exemplars that have the expertise and resources to invest in new ways of doing things, as well as the profile to lead in setting new standards. It is time they start mainstreaming resilience thinking.
David Faulkner is president of ULI Asia Pacific