Ben Way is the chief executive of Macquarie Group Asia and co-head of Macquarie Infrastructure and Real Assets for Asia-Pacific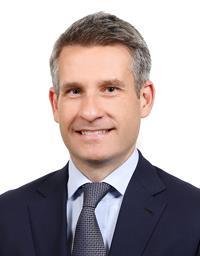 What sort of opportunities does the Belt and Road Initiative present to investors today?
"While at the current time the initiative isn't presenting a lot of investable opportunities for us, we're taking an active role in being part of the One Belt One Road dialogue. We believe in the initiative and think it makes absolute sense. However, the practical implementation of China's vision has taken a little longer than anticipated. That's to be expected when you're trying to move not just a country but a region to a new phase, on a journey it has never been on before."
Where are we on that journey and, in your view, what's slowing implementation?
"A material amount of investment has been committed. However, much of this is being led by Chinese state-owned enterprises. Private capital is less developed. Many of the Belt and Road countries are sub-investment-grade, which means a higher risk premium is needed to encourage institutional investors to invest in infrastructure. Chinese banks are helping to secure long-term debt to finance projects, which is a key part of the funding process. Going forward, support from Chinese banks will provide more bankable projects in the region and a more favourable investment environment for private capital."
How can the risk of such projects be mitigated so infrastructure investors can commit capital?
"One way is through continued development of [public-private partnership] frameworks. However, for these frameworks to be successful, consideration needs to be paid to how the roles and risks are allocated to the public and private sectors. For example, in developing countries, like many of those involved in Belt and Road, governments will need to bear more risk than they do in developed countries. This means offering, for example, minimum guaranteed revenues or concession agreements, to make projects more attractive to investors. While there's a huge amount of capital building up, there's only going to be a finite amount that wants to engage with greenfield infrastructure in emerging Asia. To attract that capital, countries will need to share risk under a smart, international-standard programme based on a transparent, clear, open-tender process."
Can you give an example of where that has happened?
"South Korea is a good example. With a desire to grow as a more entrepreneurial economy around 15 to 20 years ago, the South Korean government recognised that it needed to improve its infrastructure, particularly around Seoul as a mega-city if it wanted to be an export economy. South Korea attracted investors like ourselves with toll road and tunnel projects that guaranteed minimum revenue, so we were buying the credit of South Korea itself. Today, these concession agreements are no longer necessary. The government doesn't need to take on such a great proportion of risk as, over time, a bank of private capital has built up that's comfortable investing in [South Korean] projects. This demonstrates a process which countries need to go through to broaden the pool of available capital – building proof of concept and putting legal and regulatory frameworks in place that will encourage private investment over time. We believe this will occur, but it won't be linear."
Do any other ASEAN countries look promising at this juncture?
"In Thailand, 45 to 50 Belt and Road projects have been identified. Some of these are less attractive from a private capital perspective, like the high-speed rail project that will connect Kunming to Bangkok. Generally, high-speed rail projects are complicated, requiring cross-border approvals, land approvals and land clearing in return for a modest rate of return. In contrast, Thailand's north-east corridor, where they are developing new logistics zones, new port developments, linking roads and water infrastructure, could be very attractive. There is a good opportunity to mix local and international capital in projects offering sufficient scale and return prospects."
Will non-Chinese sources of private capital be needed for such projects or will countries find it easier to turn to Chinese state-owned enterprises and consortiums to handle all the financing?
"According to the Asian Development Bank, Asia will need US$26trn between 2016 and 2030 to fund its infrastructure build. In many emerging countries, governments don't have the financial capacity to fund their infrastructure requirements. And while the Asia Infrastructure Investment Bank and Silk Road Fund are making a meaningful contribution, in reality private capital is going to be required. Regulatory reforms are helping to encourage local insurance companies and pension funds to invest in local infrastructure, introducing things like concession laws to govern long-term infrastructure contracts, which provide greater standards of protection for the investor."
China presents the Belt and Road initiative as a very long-term project – are private funds prepared to commit capital for decades?
"We need to know that within an acceptable period, should we choose to, we may exit. That might be selling internationally, or even a listing, but there needs to be some flexibility."
China's Belt and Road initiative: New routes to profit
1

2

3

Currently reading

China's Belt and Road initiative: Q&A with Ben Way, Macquarie