Sixty-two years after Sydney's last tram trundled into oblivion, a new 21st century light rail system will glide through the heart of the city starting from 2019. Known as the Sydney Light Rail (SLR), and costing more than AUD2.1bn (€1.4bn) to construct, it will run a 12km route from Circular Quay on the CBD harbour front to the eastern suburbs of city.
Work is already well under way – thanks in part to a substantial investment by First State Super, Australia's second-largest not-for-profit superannuation fund.
First State took a 62.5% stake in a consortium known as ALTRAC, formed to develop the SLR initiative. ALTRAC has a concession until March 2034 to design, build, nance and operate SLR and an existing smaller service, Sydney's Inner West Light Rail, for Transport for NSW, a state government agency. During the concession period, the consortium will receive monthly operations and maintenance payments and monthly service payments from Transport for NSW. SLR has a project value of approximately AUD2bn.
First State manages some AUD74bn in accumulation and retirement funds on behalf of almost 760,000 members. It is able to invest directly in large projects because of its size – something that many smaller funds are unable to do. From a low base, the Sydney-based super fund has been gradually investing in infrastructure. Today, between 3% and 4% of total funds are invested in the asset class.
To assist this process, First State created a in-house team of investment professionals and lawyers to per- form due diligence and to evaluate potential infrastructure projects.
For First State, the investment case for specific projects is not based purely on dollar and cent returns. Damien Webb, head of income and real assets, says the super fund places equally important emphasis on what he calls "universal ownership".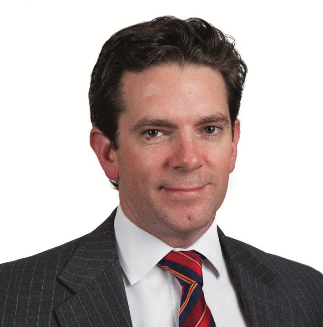 He says: "We have a strong view that we want to be a significant investor in the local market in line with our universal ownership objective, particularly in social infrastructure – where we can help lift the overall productivity of the nation. We are seeking to invest our members' money for a sound financial return, but at the same time create a better world for our members to retire into."
First State's investment in SLR is a case in point. "Right now in Sydney – and in Australia generally – traffic jams are causing lost productivity and upsetting people's lifestyle," Webb says. "If we can contribute to light railway to hopefully decrease traffic jams and increase productivity, we are closer to achieving our investment philosophy."
SLR is designed to move people in and out of central Sydney. The NSW government hopes to relieve traffic congestion, estimating an annual cost to the state's economy of AUD5.1bn – rising to AUD8.8bn by 2021. The SLR will carry 242,000 workers to the city's morn- ing peak hour by 2031, when some 451,000 people – up 31% from today – are expected to work in the city centre.
Webb says that if a better transport system means people can get home from work more quickly, and not sit in traffic jams for a long time, it is contributing to a better life for workers.
In the same vein as SLR, First State Super recently took up a 90% stake in Lend Lease Public Infrastructure, a vehicle that has equity in the Sunshine Coast University Hospital in Queensland, New Bendigo Hospital in Victoria, and Darling Harbour Live, a convention and entertainment centre in Sydney. The two hospitals offer more than 800 beds, while Darling Harbour Live is an extensive redevelopment of Sydney's convention/exhibition/entertainment complex, which collectively will be worth more than AUD4bn on completion.
"We have a strong view that we want to be a significant investor in the local market in line with our universal ownership objective, particularly in social infrastructure – where we can help lift the overall productivity of the nation"
Webb likes infrastructure investment and would like to lift the fund's exposure to the sector. "But infra- structure is a challenging asset class right now," he says – mainly because competition for core infrastructure like ports and airports has pushed up prices.
Based on current market pricing for some brown- eld assets, forward-looking returns may come under pressure, he says. "In this current environment, we are seeking alternative ways to invest, and we think some sectors like public private partnerships (PPPs) o er an interesting way in which to get exposure to infrastructure assets.
"In all cases with PPPs, whether in transport, health or entertainment, we have obtained long-term concessions to provide a service. So long as we meet the set KPI [key performance indicators] in the delivery of those services, we will receive a cash ow for the state government – whether it is NSW, Victoria or Queensland. It is highly secure income."
First State Super's real asset holdings include two airports, bought in partnership with Altis Property Partners in Sydney's western suburbs for AUD203m late last year.
But these purchases, some say, involved more of a "property angle", because the airports come with material developable land in a growth corridor. Webb says there is potential to develop the land for industrial use.
First State also owns a stake in Great Southern Rail, the first transcontinental passenger rail business to be privatised in Australia. Great Southern Rail has owned and operates The Ghan (Adelaide-Alice Springs- Darwin), the Indian Paci c (Sydney-Adelaide-Perth) and The Overland (Melbourne-Adelaide) rail journeys since 1997.
It also has investments in renewable energy and has shares in large-scale solar plants in Japan and Thailand and in wind power in India. The fund continues to look for large-scale wind and solar plants in which to invest in Australia.
Recently, it has widened its search for infrastructure investment globally, forming a partnership with Brook- eld Asset Management to look for to target o shore real estate and infrastructure, including in emerging markets in Asia and South America.