The creation of the Asian Infrastructure Investment Bank could have significant ramifications for investment in the region. Christopher O'Dea reports
Experts say China's proposal to launch the Asian Infrastructure Investment Bank (AIIB) with $100bn (€90bn) of capital contributed by most developed nations marks the emergence of a third economic pillar in Asia's economic, political and strategic architecture for the 21st century. It is one with potentially profound implications for re-shaping the long-term geo-economic and geopolitical landscape in Asia and the world.
"China's initiatives are promoted mainly on instrumental ground, leveraging on participating countries' common need for development as well as China's growing ability to reward and its image as a permanent factor in Asia as a basis for co-operation," says Cheng-Chwee Kuik, associate professor of strategic studies and international relations at the National University of Malaysia.
China has long been active in the region. But much of its investment has been through participation in ASEAN-based multilateral institutions, which, alongside US-led bilateral alliances, formed the two pillars of Asian economics in the post-war world. Now China is proposing initiatives clearly outside the bounds of those long-standing forums, such as the overland Silk Road Economic Belt and the sea-based 21st Century Maritime Silk Road.
Attracting local and international capital
Bee Lin Ang
China's potentially game-changing AIIB will inevitably boost private and public participation in Asia's infrastructure development and promote greater investment.
But questions have been asked about the effectiveness of the model, with experts arguing that the problem is not a lack of cash to fund Asian projects but rather a lack of government competence and a dearth of investable projects.
The AIIB will also take time to make an impact as policymakers put in place the required framework. In the meantime, Asian investors are likely to continue seeking portfolio exposure to European and US assets, extending current outbound investments.
Asia's infrastructure needs and investment opportunities have
long caught the attention of global institutions. It has been estimated that, between 2010 and 2020, Asia will need to spend approximately $8trn (€7.2trn) of investment to maintain current levels of economic growth.
However, global asset allocations to the region are small, in part because many funds want projects that are in investment-grade countries, in addition to having a preference for lower-risk brownfield projects.
Since 2008, debt markets have also shrunk. As a result, government allocation tended to be proportionately much higher. At the same time, the dominance of Asian banks, which can provide financing cheaply enough to price out competitors, and a cultural aversion to and lack of familiarity with non-bank finance, means that non-traditional lenders are not making the same inroads into infrastructure financing in Asia as they are in the US and Europe.
In the past decade, rising wealth in the region and the need to diversify risks away from volatile equity markets has led local pension funds and sovereign wealth funds to seek exposure to infrastructure assets overseas. A more developed insurance sector in countries such as Taiwan, South Korea and Singapore has also generated excess capital, contributing to outbound investments.
In the first quarter of 2015, about 125 infrastructure deals were completed with an estimated aggregate value of $105bn, according to Preqin. Europe dominated the infrastructure deals market, with 54 completed deals taking place at a reported aggregate value of $24bn. Asia (excluding Australia) concluded just 15 deals with an aggregate value of less than $2bn.
Australian-based infrastructure projects have drawn interest from investors, while funds targeting China, India and South Korea have also grown. Within Asia, three sectors have recently caught the attention of investors – airports, telecom towers and broadband network, and renewable energy.
"Lower oil prices and large addition of fleet capacity by airlines have boosted air passenger growth in most of the Asian airports," says Susanta Mazumdar, investment director at Invesco.
"This in turn has improved profit and returns for the airport operators." As mobile companies spend money to expand data usage capacity, "telecom towers are interesting investments due to their long-term contract, no technology risk and attractive free cash flow.
"Most of the governments in the region are committed to renewable energy and the environment and that has led to greater demand for cleaner energy as well as the need for water treatment and recycling."
The AIIB, Kuik contends, is perhaps the most critical step yet in China's emergence as a regional power with global aspirations, leapfrogging the country to the top tier of influence in international infrastructure investment. "Britain and other key European countries' announcements on joining the Beijing-initiated institution are accelerating this process at an unexpected pace," he says.
The need for development finance in the region is enormous. A joint study by the Asian Development Bank (ADB) and the Asian Development Bank Institute (ADBI) projected the region will require about $9trn of investment between 2010 and 2020, with about 70% of that earmarked for new projects. Some researchers estimate India alone could absorb $1trn in infrastructure investment over the next five years to replace inadequate water, energy and transport infrastructure which is holding back economic growth. Demand for water supply systems is expected to be acute in Asia, accounting for over 50% of global demand by 2030, requiring an investment of $130bn, according to the ADB.
"Current international finance is insufficient to meet these infrastructure needs," says Denise Leung, an associate at the Finance Center of the World Resources Institute in Washington, DC. For example, Leung says, in 2014 the World Bank's overall spending on infrastructure was $24.2bn, and the Asian Development Bank's total spending across all sectors was just $21bn.
The plan for the AIIB is to have initial authorised capital of $100bn and subscribed capital of $50bn, with up to half of the initial capital from China. That commitment comes on top of China's $40bn commitment to the Silk Road Fund aimed at improving connectivity among Asian nations, and a big share of the New Development Bank (NBD), which BRIC nations agreed to form in July 2014.
China's move to dominate the infrastructure investment in Asia could help it achieve new leverage in the region because of the boost that infrastructure spending provides to an economy. In India and China, Standard & Poor's Ratings Direct says China and India have multipliers of 2.2. and 2.0, respectively, meaning that a $1 increase in infrastructure spending would translate into $2 or more of additional GDP over a three-year period.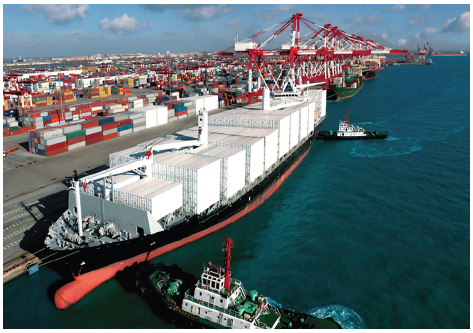 The prospect that the AIIB could deliver such a shot in the arm is appealing to emerging and developing nations in the region. "One reason that there has been such a positive response to the AIIB among developing countries is a hope that the new bank can be more efficient than the existing ones," says David Dollar, a senior fellow with the Foreign Policy and Global Economy and Development programmes at the John L Thornton China Center at the Brookings Institution in Washington, DC.
From 2009 to 2013, Dollar served as the US Treasury Department's economic and financial emissary to China, and previously worked at the World Bank interviewing Indian government officials about the bank. "Whether it was studies or projects, they materialised too slowly to be really helpful," Dollar says. "The universal view was that the technical quality of the staff was excellent, but that the usefulness was undermined because the institution was slow and bureaucratic," he adds. One local Indian official told him "the combination of our bureaucracy and your bureaucracy is deadly".
While negotiations over the AIIB's operating procedures, vote allocations and board structure are still under way, formation of the bank is already prompting economic – and strategic – reactions from the US and major Asian nations like India. In March, India's prime minister Modi went on a tour of Indian Ocean countries, including Sri Lanka and the Seychelles, to cement deals for power generation plants and other assets. The trip was also in response to China's recent support of those countries to gain access to naval stations as part of its more aggressive maritime policy – moves that have caused alarm in India.
The strategic stakes in the Asia Pacific are enormous, and maritime and naval policy go hand-in-hand with development policy. For its part, the US "has always been a Pacific nation", says US Secretary of the Navy Ray Mabus. Speaking in April to a leadership group at the Chicago Council on Global Affairs about Asian policy, Mabus noted that 90% of the population in Asia lives within 100 miles of an ocean shoreline, and 83% of the region is covered by water, while by 2020, seven out of 10 people on earth will live in the region.
For China, securing sea lanes is vital. China imports more than 60% of its crude oil, and the vast majority (more than 80%), travels the Straits of Malacca between Malaysia and Indonesia, a bottleneck just 1.7 miles wide at its narrowest point that is exposed to blockade in time of war or geopolitical tensions. China is moving fast to develop a back-up plan. The Chinese president Xi Jinping recently travelled to Pakistan to cement a development initiative to invest $32bn in electric power plants in Pakistan and $12bn in the Pakistan-China Economic Corridor, a network of highways, railways and pipelines that will link the Chinese province of Xinjiang to a Chinese-financed and operated commercial seaport at Gwadar.
While shoring up maritime alliances and bases in Asia, the US has been less successful at heading off the launch of the AIIB. Most countries in the region need new financing urgently enough that joining the new bank makes sense. At the same time, European nations are seeking investment opportunities, and an alternative to the International Monetary Fund, where their voting share could be reduced by governance reforms aimed at increasing the influence of emerging markets. European nations are also irritated by the US's effective veto of important IMF decisions; China's move to drop its original plan to maintain a similar veto over the AIIB was a major factor in persuading western countries to sign on as founding members.
The US continues to raise questions about the legitimacy and motives of China's initiative to create the new bank. After a meeting with his US counterpart in April, Japanese finance minister Taro Ase said they had agreed to allow the ADB to explore joint projects with the AIIB. But Ase said the US and Japan believed the new bank needed to demonstrate the highest standards of fairness and governance, such as stressing the need for AIIB to establish environmental and social standards – called safeguards in the language of development institutions – akin to those now required by the ADB and the World Bank.
By late-April, the US and Japan had declined to become founding members of the AIIB, despite regional rivals to China such as India and Korean having done so. The head of the ADB, a former Japanese finance ministry official, also sought to diminish the AIIB, noting it was likely to have low lending capacity.
Analysts recognise that the US and Japan appear to be tacking into a stiff wind. As of April, Japan was widely believed to be preparing to join the AIIB in June or July. But the US is suffering from "a self-inflicted wound" incurred by delaying action on IMF reforms, says Edwin Truman, non-resident senior fellow with the Peterson Institute for International Economics and former assistant secretary of the US Treasury for International Affairs. "Respect for the United States in international institutions has been badly damaged, and US policy leverage has declined," says Truman.
A recent commentary by Dollar says: "The initial success of AIIB is a diplomatic victory for China. The US diplomatic response has not been adroit, playing into the narrative of US decline in the Asia Pacific." While there's some risk the AIIB will engender competitive economic blocs, it is more likely to co-finance projects and co-operate with other development finance institutions, Dollar says. "We should welcome China taking this initiative and help it succeed."