It is a city in transition, actively seeking to reduce its dependence on copper. Christopher O'Dea reports on Chile's growing success story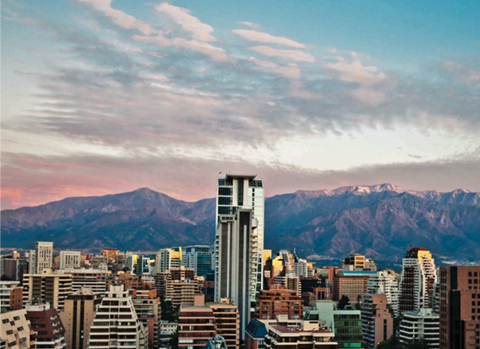 With the clearest air on earth, Chile's Atacama Desert is the ideal location for astronomical observation and home to the world's top stargazing facilities. The Atacama also enjoys abundant sunshine and reliable winds – two natural endowments that are helping energy-poor Chile generate power to more cost-effectively tap the country's primary natural gift – copper – and improve the efficiency of industrial property in Santiago's booming warehouse and logistics sector.
With a population of seven million in a country of 17 million, Santiago is Chile's primary property market. As with most parts of the economy, the fortunes of mining operations in the Andes affect the outlook for property but Santiago property also reflects a city and nation that is in transition, actively seeking to reduce its dependence on copper and capitalise on strong positions in financial services, retailing and distribution.
Copper is Chile's number one source of export earnings. Prices plunged as China's economic slowdown cut demand for copper and other industrial commodities, and Chile's GDP growth rate is expected to slow from the 3-4% of the past few years to 2% or less in 2015, according to MetLife Investments' Chilean office.
Santiago is, arguably, home to South America's deepest, most transparent and best-regulated financial market, a well developed pension saving and investment system that provides capital for local investment in real estate and other asset classes, and retailing powerhouses that are driving a wave of new investment in warehouse and logistics property as they up their game at home and expand into new markets from Colombia to Brazil.
It is factors such as these that garnered Santiago a listing as a high-potential city in the Cities in Motion Index 2014, published by IESE Business School in Barcelona. Cities in Motion is a partnership with Telefonica, BBVA, Ferrovial, Schneider Electric and Arqtel, supported by the Smart City Expo World Congress, which ranks 135 cities on 10 dimensions ranging from human capital and technology to public sector management.
Santiago, which placed 83rd overall, posted scores comparable with more developed industrial cities for its economy, governance, urban planning and public management – all features that affect property markets.
The city's real estate market reflects Santiago's potential. In the past five years, according to Thomas Pablo Verbeken, risk officer for real estate at MetLife Chile, "Santiago has become a very deep market, mainly in terms of class-A office space". The retail sector is highly developed and the warehouse sector is growing strongly, he says.
MetLife entered the Santiago market with the 2001 purchase of a local insurer. It invests primarily in real estate debt, which comprises about 20% of its portfolio in the country, with real estate equity just 3-4% and the remainder invested in fixed-income securities.
MetLife sees Santiago as a safe market despite the slowdown in economic activity during the past year, says Verbeken. Over the past several years, the office vacancy rate has varied from 5% to almost zero in 2012 but that has now risen towards 7% in some segments, and there is some risk it could reach double digits this year.
"We would have expected to see some increase in cap rates but we have not experienced that yet," says Verbeken. Cap rates for office property have been between 7% and 8% in real terms, compressing during the economic recovery from the 9-10% rates in 2008 and 2009, he says.
Despite the economic slowdown, increased absorption has contained the potential for a rising vacancy rate in Santiago's office market, according to CBRE Global Research and Consulting. CBRE says the vacancy rate when combining class-A and B offices was 5.3% at the end of the second quarter, with class-A at just 3.9% and class-B at 6.7%.
"The increase in absorption contained the rise in [vacancy] in spite of the new supply that entered the market," says CBRE. But with nearly 250,000sqm of space under construction for delivery in the first half of 2015, "the vacancy rate will gradually increase".
Santiago's office market is concentrated in the Providencia and Santiago Centro sub-markets, where two new buildings totalling more than 28,000sqm came on to the market in the second quarter. New class-B projects totalling 45,000sqm came online at the same time, in six buildings in four different districts.
Office demand is not wholly dependent on mining, says Verbeken, with engineering, consulting and other professional services firms contributing to the absorption of space. Of the space under construction, 155,000sqm is class-A property, with 50% of that located in the premier Las Condes sub-market, according to CBRE. Tenants there tend to be larger companies and global corporations, he says.
The average rental rate for class-A property across Santiago decreased slightly in early 2014, CBRE says. The dip reflects new supply but CBRE also highlights caution among corporate tenants. "Companies have postponed physical expansion decisions or have otherwise opted for secondary locations of lower value," according to CBRE, and that has bolstered absorption of class-B property.
The most dynamic sector is industrial space, says MetLife Chile CIO Juan Luis Diaz. "Warehouse and logistics space is a new market in Chile. The majority of retail players have had their own warehouse and distribution centres, and they are moving to externalise those facilities."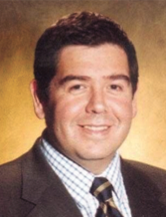 Retailing is a well developed and deep market, and major brands have high penetration in Santiago and across the country, says Diaz. Santiago has historically been known for its commercial 'corridors' – long avenues of specialised commercial activities, such as
Calle San Diego, 10 de Julio and Avenue Providencia. The first large shopping centres appeared along the commercial corridor on Providencia, with more following the upscale population migration eastward to Las Condes. Freestanding malls appeared in the 1980s, and as consumers flocked to them, malls sprouted across the city.
Today, the direct retail investment opportunity is the development of projects such as strip malls and neighbourhood centres to bring services closer to consumers in smaller formats, according to Diaz, while bigger players are creating the new opportunity in warehouses, in large measure to support their expansion to other countries in the region.
Falabella, for example, launched logistics and fulfilment improvement efforts in 2013, and is now focusing on "integrating inventory into one unified platform for online and offline, order and delivery tracking, and expanding the logistics footprint outside Chile", according to a recent report on Chilean retailers from Goldman Sachs.
As the company integrates online and physical retailing "it will need to re-allocate floor space to soft lines [for example, clothing] and continue to invest in the instore experience", says Goldman. "Falabella has set aside a share of its capital expenditure plan for store remodels."
Industrial space surrounds Santiago's western side, encompassing four sub-markets.
"Santiago has become a very deep market, mainly in terms of class-A office space"

Thomas Pablo Verbeken
The average vacancy rate at mid-2014 was 3.1%, which sounds low but was actually an increase from the 1.7% vacancy rate in the same period of 2013, according to CBRE. Absorption fell by 11% in the first half of 2014, largely in the face of robust new supply. CBRE says nearly 240,000sqm of new industrial warehouse space was under construction by late 2014, after more than 140,000sqm of space came onto the market in the first half of the year.
Among owners and developers of warehouse and logistics property, Bodegas San Francisco owns some of the largest facilities in South America, including BSF La Farfana in western Santiago, which it expanded to 650,000sqm during 2014. The company, which counts Falabella among its clients, expects growth to continue in 2015, with ongoing interest in facilities strategically located in Santiago's west industrial sub-market.
Santiago-based real estate investment firm Global Property Solutions is also active in the industrial sector, constructing a new logistics park, Megaflex Colina, as well as developing strip malls, with more than 60 in the Santiago metropolitan area.
The lack of hydrocarbons affects all sectors of the economy and, like their counterparts in mining, Chilean industrial property owners are tapping solar power to help reduce energy costs. BSF, for instance, first launched solar power at its La Farfana facility in 2012.
US independent power company Pattern Development has an office in Santiago to pursue solar and wind projects. In late 2014, it struck a long-term deal with an affiliate of Antofagasta Minerals to supply power from a solar project on government-owned land in the Atacama Desert.
"We have been analysing solar in Chile for some time," Mike Garland, president and CEO of Pattern Development president said in a statement at the time. The company already operates Chile's biggest wind power plant. "Solar is a terrific complement to our current wind activities and we will continue to grow in this market."
Sources told IP Real Estate that German and American investment funds have been active investors in Santiago, and have numerous transactions in the structuring phase.
One of the most influential investors in Santiago property is local real estate company Independencia, which invests on behalf of institutions through separate accounts, and retail investors and retirement savers through a $600m (€509m) real estate investment trust (REIT), Independencia Rentas Inmobiliarias. Chilean property comprised 78% of the REIT's assets at August 31, with 11% in the US and 12% in warehouse company Bodenor Flexcenter.
The strong interest in warehouse property created a modest imbalance in 2014, as inventory rose by 16% and absorption increased by just 11%. Despite that, CBRE expects the sector to stabilise. "The control exercised by developers in the construction of new space, using build-to-suit contracts to add pre-rented facilities, has lessened the impact of new supply. We estimate that self-regulation by developers will continue, thus controlling the available space that enters the market."
City Focus - Paris: Eyes turn to secondary cities
1

2

3

Currently reading

City Focus - Santiago: Leaving copper behind