Can social impact funds address the UK's housing crisis and serve pension funds at the same time? Richard Lowe reports
Widening inequality, the rise of populist politics, growing public fears about climate change and the advent of potentially disruptive technology have prompted the financial industry to stop and think about how it goes about its business.
The emerging consensus seems to be: capitalism needs to become less short-termist and more inclusive. The primacy of shareholders is now being questioned within capitalism rather than, as has traditionally been the case, from without.
As if to underline this notion at the start of a new decade, BlackRock announced on 14 January that it would place sustainability at the centre of its investment approach in response to shifts in investor preferences. The world's largest asset manager effectively endorsed inclusive capitalism.
It is within this context that something seems to be happening in parallel within the institutional real estate industry: the mainstreaming of social impact investing – principally, in the form of social and affordable housing strategies.
Institutional real estate investors have for some time being incorporating – or pressuring their investment managers to incorporate – environment, social and governance (ESG) practices into their investment strategies. Hence the rise of the real assets sustainability benchmark GRESB, founded by a number of pension funds and a very visible catalyst in this area.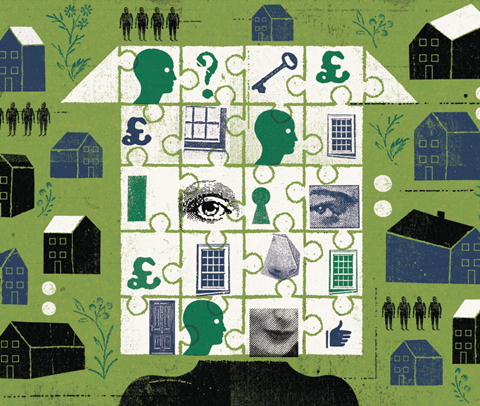 But while the adoption of ESG was, in effect, about the integration of a new element of risk management – of protecting future returns against the costs of greater regulation and arbitraging the future demand for green buildings – impact investing is different.
Impact investing has explicit objectives beyond maximising (or protecting) financial returns. It implies levels of performance measurement running in tandem: financial and impact. This had traditionally meant it fell outside the remit of institutional investors, which typically have a fiduciary duty to generate the best possible risk-adjusted returns for their ultimate beneficiaries.
But the situation is changing. There have been a number of impact real estate fund launches recently, and the past 12 months have been bookmarked by the launch of two UK affordable housing funds: one by CBRE Global Investors at the start of 2019, and one by BMO Real Estate Partners (REP) at the beginning of this year.
There seem to be at least two reasons behind this. One, there is a growing recognition that having a positive social impact is becoming important to some of those ultimate beneficiaries and might also be in the long-term interest of institutions invested in the real economy.
Two, there is a growing argument that optimum risk-adjusted returns and measurable social impact are not necessarily mutually exclusive.
Peter Hobbs, managing director of private markets at Bfinance, who advises investors and carries out fund managers searches, has witnessed a marked pick-up in interest in impact real estate strategies. And none of them are prepared to "forgo a financial return", he says. "They all say at the outset, we've got to achieve this return and we want to achieve an impact. And it is their fiduciary responsibility to achieve that return."
It was a point Hobbs made last year at a social impact seminar in London organised by the Association of Real Estate Funds (AREF) and the Investment Property Forum (IPF). During that event, James Giles, pension investments and risk manager for the Co-Op group, revealed how Co-Op pension fund capital was being invested in affordable housing. He said the pension fund had started to look at how it might be able to make a social impact when seeking out low-risk, inflation-linked real estate investments in the UK. PGIM Real Estate, which invests on behalf of the Co-Op continues to help it build up a portfolio of affordable housing in the UK.
Hobbs believes affordable housing could become bigger than the burgeoning private-rented sector (PRS) in the UK. He says a number of investors are wondering if affordable housing might potentially offer "better risk-adjusted returns" than traditional PRS, because it is "less cycle-exposed" and responding to a greater "structural need".
The first mover into UK affordable housing was Cheyne Capital, which launched the Cheyne Social Property Impact Fund in 2014. For Stuart Fiertz, co-founder, president and director of research, it has been about matching up the acute demand-supply imbalance for affordable housing with another demand-supply imbalance – for inflation-linked assets on the part of UK defined-benefit pension funds.
"We recognised there was a convergence of a number of factors that made this a compelling opportunity, which are still just as true five years on – arguably even more true than when we set up five years ago," Fiertz says. "You have the world of defined benefit in particular crying out for inflation-linked assets," he says. "We set about trying to address this massive demand, this underbuilding of housing, the length of the waiting lists, the amount of people in inappropriate temporary accommodation."
Fiertz says Cheyne Capital's affordable-housing investments are more sustainable and are a better proxy for inflation than typical PRS strategies. "This housing will remain affordable through time because wages will rise at about the same pace as the rent was rising – unlike traditional PRS where there is always an assumption that the rents will rise faster than wages, which is not sustainable in the long term," he says.
"We've also seen that UK institutional investors are underinvested in residential property," he adds. "They can either go the direction of many of their peers into traditional PRS. But some of them are recognising that actually a long-term lease that is inflation-linked gets them the return profile that they actually want. They don't want house-price inflation, because their liabilities are not linked to house-price inflation."
So, can affordable housing really give investors the best of both worlds – social impact and more-appropriate risk-adjusted returns? "I think we've won the argument that impact investing does not entail a sacrifice of return or a degradation of the risk-reward," Fiertz says.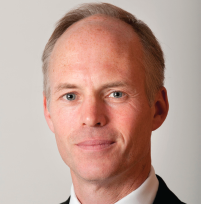 Similarly, BMO REP, which is behind one of the latest affordable housing funds to come to the market, argues that its investment case stacks up both from a financial return and social impact.
"There is a very interesting space where you can provide potentially more sustainable-type income characteristics, and therefore on a risk-adjusted basis it really does make sense for investors," says Angus Henderson, head of business development at BMO REP. "So I don't buy into the fact that just because something's got good ESG characteristics it has to be a lower-returning type product. It can be core in its nature and deliver a core type of return with defendable income."
Working with housing association Home Group, the BMO UK Housing Fund will create purpose-built accommodation for low to middle-income households. Its target audience will be 'key workers', such as emergency-services staff, struggling to pay market rents near to where they work. It uses a flexible-rent model to ensure it remains affordable to different households, thereby reducing income volatility. It is targeting a 6% return and 4.5% annual distribution.
"We wouldn't see a trade-off here at all," says Henderson. "On a risk-adjusted basis that is the right return for the product."
Nuveen Real Estate is another fund manager looking at affordable housing. Tanja Volksheimer, senior portfolio manager for Europe, has been focusing on social-impact potential and agrees with this notion. "If you really take the lower rent, you have less fluctuation," she says. "People do not maybe move out as quickly."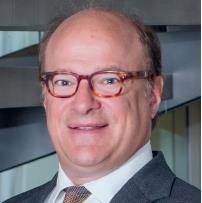 But not only could affordable housing provide more stable and sustainable income streams for investors than higher-rent housing, it might also be less exposed to regulatory risk. As we highlight in the latest edition of IPE Real Assets, there is growing pressure on governments – both in Europe and the US – to put the breaks on unregulated private-rented markets. Rental caps and other controls can materially affect PRS and multifamily investment strategies.
"With everything that is happening on the regulatory level, you don't know what is happening," says Volksheimer. "I think this is very risk-averse and could be a risk-management tool worth pursuing."
Nuveen is already investing in affordable housing. It recently invested in Shore Hill, a senior-housing community in Brooklyn where tenants pay no more than 30% of their income towards rent, leading to the property's rents being below Brooklyn's market rents. Volksheimer says the property will be kept affordable.
Moving beyond ESG
Volksheimer believes that impact investing will become bigger in the institutional real estate industry than the niche activity it is today. "Ten years ago, we wouldn't have thought that green buildings would be so sought after," she says. "Maybe impact investing will not be totally separated from the traditional investing because it will have been fully integrated into our thinking. The profit will be combined with the wider purpose."
Hobbs says impact investing is probably going to be bigger than ESG. He also thinks the real estate industry should ensure it is thinking about its public perception in today's world of chronic underfunding and political populism. There was plenty of popular dissatisfaction with the role banks played in the global financial crisis. And in contrast to periods from the 1960s to the 1980s, "real estate hasn't really been in the firing lines", he says.
"Monetary stimulus has escalated asset values. I'm surprised there hasn't been more political focus on trying to take some of that back for the public. I'm sure that's coming," Hobbs says. "Real estate should be on the front foot and saying we're doing real public good in what we're doing."
This returns to the earlier point about inclusive capitalism and the real estate industry's role in that arena. Writing in IPE Real Assets November/December 2019, Rob Martin, director of research at LGIM Real Assets, says ignoring factors like rising inequality "will create risks for investors".
"Why is populism a particular concern? By definition, populists reject the status quo. They have little time for consensus building. That has some particular implications for investors," Martin writes.
"If populism is about 'us and them', it is about turning us into them. This is not to suggest we mirror the priorities of populist politicians. But by changing the way we invest, we create a pool of advocates for our sector and underline the risks inherent in disrupting our investment into the built environment.
"This needs to be about more than lip service and PR – there needs to be genuine change. We will need to adapt in ways that are unfamiliar and uncomfortable. How much more difficult will it be to introduce rent controls in the build-to-rent sector if we can demonstrate that rents have not been pushed as hard as the market would have borne to ensure they remain affordable?"
At the group level, Legal & General has been championing inclusive capitalism. And it has been one of the biggest institutional investors to move into affordable housing in the UK. In 2018, it set up a standalone division, Legal & General Affordable Homes, which is aiming to deliver 1,000 new homes this year, a further 2,000 next year and an additional 3,000 in 2022.
Ben Denton, managing director of the new subsidiary and former executive director of Sovereign Housing Association, says that "one of the driving principles" of Legal & General as a whole "is how can we deliver fair returns to shareholders and investors whilst maximising our societal benefit as an organisation". He says: "That runs right across what the business does. From a philosophical perspective, we think the right long-term decisions for society will, at the end of the day, feed through to the right quality of returns for investors and shareholders. We, as a start-up business in L&G, sit within that thesis."
But there are also "practical-level" reasons why Legal & General is pushing hard into affordable housing, and they are similar to those voiced by Cheyne Capital's Fiertz. Pension funds are desperately looking to real assets to generate attractive index-linked returns. "Our affordable housing business effectively creates those real assets," Denton says. "That's the really important point to get across." He points to how other institutional funding of affordable housing falls into two main categories: those who just fund development and those – like Legal & General – that fund, build and operate themselves.
"We haven't set this up with the principle of it being an impact investment fund," says Denton. "But I can see there is the scope to be a proposition in that space." To date, Legal & General's activities in affordable homes has been funded through its internal capital, but this year it will open the strategy to external investors. "The level of interest is very significant," says Denton.
An industry of problem solvers
It is understandable to see why some of the biggest customer-facing institutions like Legal & General are grasping the nettle and seeking to address housing affordability with investment scale (Nuveen and BMO REP are also part of large institutions in the form of TIAA and the Bank of Montreal). But what about smaller private-equity groups more commonly associated with high-returning opportunity funds?
Patron Capital fits this description. And as well as raising capital for its fourth pan-European opportunity fund, the London-based company, led by founder Keith Breslauer, has managed to launch the Women In Safe Homes (WISH) fund to provide affordable homes for women who are experiencing homelessness or are vulnerable to domestic abuse.
"This is what I get excited about," says Breslauer. "Raising another billion-euro fund to do opportunistic real estate is kind of our bread and butter, but that's already happening, that's going really well. But doing this is exciting because it actually says we can do what we do in our day job and bring it to help change the world."
As is the case with the strategies being pursued by Cheyne Capital, BMO REP and Legal & General, the fund will provide a financial return for investors as well as making a social impact.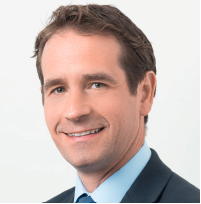 "We just figured out there was a real opportunity to use our skillset, which is property and property investing and development and refurbishment, in helping people," Breslauer says. "The question was how to do it. We spent a lot of time in discussions with various groups and we came to a natural conclusion that there is an opportunity out there.
"The key question is: is there an appetite from investors for this, and what is the challenge? And the challenge is: are you really providing a charitable service or actually are you doing something that will [generate] good returns on a risk-adjusted basis for an investor and how would an investor look at it?"
The appetite is definitely there. "Our problem so far isn't whether we think we can get the money for it," he says. "There is appetite because we can show a good return. That's a very important point, because this is not a charity… the challenge will be how scalable [it is]."
But Breslauer – who does a lot of charity work on the side of his day-to-day business – is putting in some of his own personal wealth to test the concept, adding to a pool of what he calls "catalytic capital". He says: "What I've done is taken the best of the charity world and the best of the financial world and we've merged them."
The WISH fund is being run in collaboration with Resonance, a specialist impact fund manager that already runs homelessness property funds, and Big Society Capital, a social-impact investor.
Big Society Capital has been instrumental in launching a number of affordable housing funds in recent years, including those managed by Cheyne Capital, CBRE Global Investors and BMO REP. Its mandate is to promote business models that address social issues, which has naturally led it to support the creation of privately-funded affordable-housing solutions.
Anna Shiel, head of origination at Big Society Capital, has noticed a "step-up in interest and engagement from the real estate investment sector, in terms of what role they can play", over the past 12 months. "There has been a step-change in the past 12 to 18 months in terms of the number of funds," she says. "Some are differentiated, and that is where we tend to be interested. There are others that are less differentiated, and that is absolutely fine too – we acknowledge that the scale of social problem here is one that merits a large amount of capital being brought in.
"So there are varying degrees of innovation and emphasises on different types of housing or different problems that we see out there. But there is certainly quite a range of different solutions that are being proposed and are under development at the moment."
This rise in new affordable-housing funds shows that there are many different ways to try to address social needs with the objectives of institutional investors. Shiel says they can emerge from different starting points. Some begin by looking to address a social need and others start with the needs of investors – but they can end up in a similar place. "In a way, it's slightly different paths to the same goal, rather than there being a clear delineation between what is finance-first and what is impact-first," she says.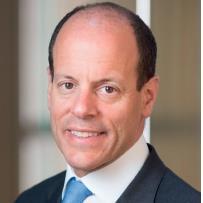 "The innovation can come in the form of the organisations – the business models they're employing – but it can also come in the form of the financial solutions," Shiel says. "In a way, that diversity is to be encouraged because it allows us to test and work what out is effective."
For the WISH fund, it will be important to "work out which organisations want this kind of finance and are able to use it effectively and demonstrate that it is an investable and sustainable model" that can then be scaled up.
The ability to create scale is very important if institutional capital is to move in bulk and begin to make a dent on the UK's housing crisis. BMO REP believes its fund will be scalable, hence the decision to structure it as an open-ended fund. "Part of the ability to have an impactful approach is also to have something that can create scale to benefit… as many people as possible," says Henderson. "So for us it is about creating something that will scale and endure over time."
Measurement: essential or a distraction?
Affordable-housing strategies seem to promise the best of both worlds for investors by generating social impact and financial returns, without the former diluting the latter. However, if social impact is part of the investment proposition – and especially if investors are committing capital because they have an impact mandate – the performance needs to be measured.
It was clear at the AREF/IPF seminar that measuring impact performance was essential to impact investing becoming a mainstream real estate asset class. There were a lot of questions from the audience about this subject.
Speaking at the event, Hobbs said there were already a number of frameworks created, so there was no reason for investors and fund managers not to collect data and measure performance. "There is a desire to have explicit social, environment outcomes alongside the financial and so there is a real need for them to be clear on what those outcomes are, to measure those outcomes and to report on them… there is a lot of investor engagement around that."
BMO Real Estate Partners (REP) has created a bespoke ESG framework for its recently launched BMO UK Housing Fund. "A lot of investors have a concern about the impact credentials being fulfilled," says Henderson.
"Measurement and how you approach that is really key… what you are doing today needs to be augmented for tomorrow. So [this means] setting the goals within your investment characteristics; having a really strong and robust scoring criteria and a feedback loop that goes into that, so you can report back to your investors and make sure there is an independent audit of what you are looking to achieve and how you are going about that."
But Fiertz is concerned that a fixation on measurement could be distracting from the basic objective: making a social impact. "I think it's sufficient at this stage to say you've made an impact and move forward on that basis," he says.
"There is no shortage of capital. So we don't have to choose between two projects based on their degree of impact… when I speak to investors they don't say, prove to me that you've got more or less impact on this investment versus another. We have the governance structure to show there is impact, that we're meeting the standards we set in terms of additionality and providing the right kind of property and right lease structure. But investors have a challenge to meet their pension obligations… so they want to know: is it good credit quality?; what is the spread over linkers?… it needs to be translated into that language."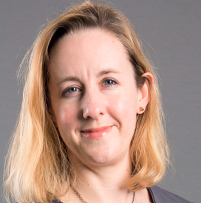 In fact, he says some investors in the Cheyne Social Property Impact Fund are candid that it would have been easier to get their investment through the investment committee if it didn't have the word 'impact' attached to it. "They like the impact, but there is that suspicion that you have to sacrifice returns or raise the risk-reward," he says.
Tanja Volksheimer, senior portfolio manager at Nuveen Real estate, says impact investing is about both the social impact and the financial return. "We cannot forget that. We are not doing philanthropy here," she says.
But measuring the impact element is crucial, she says. "How do you really measure the impact? That is how you can distinguish [between] someone who knows how to talk about impact investing and someone who just pretends to do impact investing – impact washing, as they say."
Volksheimer adds: "It's not just setting up the vision and launching the fund. It is actually really hard to be honest. You have to manage for impact. You always have to integrate impact considerations in the beginning in your processes; you have to establish a team who knows what they are doing."
Anna Shiel, head of origination at Big Society Capital, says that when investors and fund managers look at impact investing they, at first, need to take a "step back from the measurement question" and instead think about the purpose. "You measure what you are trying to change. It isn't per se the challenge of coming up with metrics and measurements – those are challenges… but the conversation that needs to happen first in order to frame that is what change any individual investment strategy is actually seeking to bring about and that allows a refinement down to a core set of measures that will really allow the investor to understand if they are achieving that."
She adds: "There are questions around being able to attribute change to any given intervention. I think we need to be realistic about that. But it's not impossible. It's definitely doable… if we can potentially start to group some of those strategies together then we've got an ability to both share some of the measurement approaches that are effective but also ultimately over time move to some degree of comparability between equivalent strategies."
Housing affordability: Social impact funds to solve the UK puzzle?
1

Currently reading

Housing affordability: Social impact funds to solve the UK puzzle?

2

3

4

5

6

7