Rather than having a residential shortage, Japan has more houses than households. Florence Chong reports on a multifamily market boom in 2019
The year 2019 was one of the busiest yet in Japan's multifamily sector as tens of billions of yen worth of multifamily assets changed hands. Multifamily is now regarded as a 'must have' component of a core fund in Japan, according to industry experts. The asset class ranks alongside logistics as the favoured sector over office or retail real estate.
While the high cost of buying a house is driving strong demand for rental housing, there are factors at play in the country's housing market that are not present in other countries.
Unlike in Australia, for example, where there is a housing shortage, Japan has more houses than households, says Hideaki Suzuki, director and head of research with Cushman & Wakefield, Japan. "In fact, the number of houses is 60.6m as compared to 52.5m households," he says. "But many of the homes are located outside central areas."
There is no accurate data on the size of Japan's multifamily market. Jerry Song, research analyst with Invesco Japan, says the best guide comes from government figures, which show that about 36%, or 19m units, of Japan's housing stock is made up of rental units. "This is the nationwide figure," says Song. "We'd assume the ratio of rental to owner-occupied units is higher in Tokyo, Osaka, Sapporo and Fukuoka."
Private investors dominate the multifamily market. Song estimates that investors hold 20-30% of the stock, some of their capital coming from overseas.
Invesco's representative in Japan, Yasuyuki Tsuji, says the number of people who cannot afford to purchase their own home is rising, especially in Tokyo. Demand comes not only from young professionals wanting to live close to work but from people of all walks of life.
The high price of condominiums is a barrier to many buyers in Japan. Suzuki says that, depending on city and location, the price for a family-type condominium of 65sqm is between ¥1m and ¥1.7m per sqm in central Tokyo – this equates to ¥65m to ¥110.5m for a property.
However, in Japan housing loans could scarcely be cheaper than they are now – about 1% for a 35-year fixed-rate mortgage and on variable loans, reviewed every six months, around 0.5%.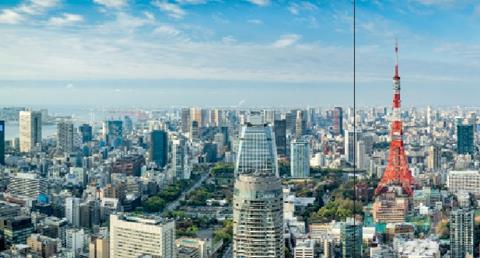 Suzuki says to encourage homeowners – and to ramp up consumption – the Japanese government provides a tax incentive where 1% of the mortgage balance can be deducted from taxable income for 13 years, capped at ¥400,000 each year. With Japan's already low housing interest rates, homeowners can enjoy almost interest-free loans, he says.
Koji Naito, director of JLL Capital Markets, Japan, suggests another reason for the demand for rental housing. "Japan is a natural disaster-prone country. We have typhoons, earthquakes and so forth. Repairs are costly after a disaster. So this is a uniquely Japanese reason for choosing to rent rather than to buy."
Outside of the US, Japan's multifamily sector is the largest in the world – and supply is barely keeping up with demand. Naito says between 17,000 and 18,000 new multifamily units come into the market each year.
But while Japan's overall population has been declining, the population is growing in the major cities, such as Tokyo and Osaka. "The population in central Osaka has grown 2.5 times over the past two decades," Naito says. "This means there is a substantial lift in demand for housing."
Richard van den Berg, who runs M&G Real Estate's Asia core strategy, says: "Despite the ageing population, population in the top-tier cities is holding up relatively better than the population in suburban areas, as people from lower-tier cities and inner areas migrate towards key regional cities for job opportunities.
Van den Berg says that more, younger, high-income couples are looking to rent in or close to city centres, with convenient access to public transportation, healthcare, lifestyle and social networks. "The residential portfolios we target cater to this demand," he says. "They are located in residential areas that are close to public transportation and amenities and offer affordable rentals.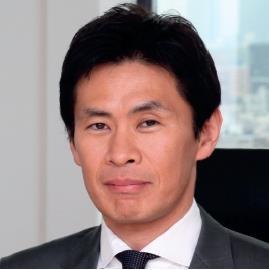 Last year, M&G Real Estate completed two transactions, including a 12-apartment-block portfolio. "In addition, ongoing relaxation of regulations on foreign labour hire, particularly for white-collar workers in growth segments such as info-communications and scientific research, should further boost rental demand in the residential segment," he says.
Tsuji says there is limited downside in residential rental because of the diverse tenant base. Compared with office, tenants are on two-year renewable leases, and the tenant turnover ratio is high. This means that landlords can catch up to market rents in a short period of time. Rents are also rising owing to tight supply, he says, because developers who are able to secure hard-to-come-by, expensive sites prefer to build condos for sale.
Japanese multifamily is no longer seen as an "alternative" investment, says Naito, describing it as "very much a commodity investment".
Suzuki traces the awakening of foreign interest in Japan's residential sector to what was then – and still is – Japan's largest single multifamily deal – the sale by Blackstone of its multifamily portfolio for about U$2.3bn in January 2017 to the Chinese insurer, Anbang.
At the time of writing, domestic and foreign investors, including possibly Blackstone, were pitched against each other, hoping to clinch the prized Anbang portfolio with an asking price about US$3bn.
"If Blackstone was to buy back the Anbang portfolio, this would not be a unique situation. Blackstone has a lot of capital and its job is to deploy capital," says a property consultant.
"Blackstone has many funds and separate accounts and as the vintage of those funds matures, they have to sell – like the portfolio [ it sold] to Allianz," says another source.
Allianz paid US$1.2bn for that portfolio. It was the single-largest multifamily transaction last year. At the time, Rushabh Desai, Asia-Pacific CEO of Allianz Real Estate, told IPE Real Assets that the key attraction of the Japanese residential market was its resilience. "High occupancy, tenant stickiness, and limited new net supply in major cities are other positive aspects," he said. Japan's multifamily assets represent a "stabilised, core product with attractive cash yield".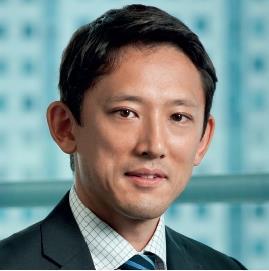 Nuveen runs a partnership with the Japanese group Kenedix, which has Bouwinvest as a cornerstone investor. The plan is to invest up to $1bn (€852.5m) in multifamily assets in Tokyo.
Shusaku Watanabe, director at Nuveen Real Estate, says: "We have grown our gross assets to US$680m after completing our existing secured pipeline." Watanabe says the partnership raised a further US$90m in equity from existing investors in December 2019.
"We differentiate ourselves [from] our peers in that we forward-commit to apartment projects to give us brand new buildings, located in central Tokyo," he says.
Nuveen's target market is made up of Japanese white-collar workers seeking to live within a 30-minute commute to work and who are prepared to pay up to US$3,000 per month on rent. "We see long-term robust fundamentals in Tokyo, a global city, because of urbanisation and its location as a corporate headquarters," Watanabe says.
Tsuji says: "Competition for assets is strong, and one of our strategies is to acquire small assets to create a portfolio. We are also considering developing our own products in joint ventures with Japanese developers."
Invesco already manages more than 1,000 apartments in Japan.
Sources say GIC last year bought two portfolios from the listed Invincible REIT and a real estate company for about US$420m. One source says GIC, which has appointed two Japanese asset managers to source more deals, is due to settle on two more transactions. Hong Kong's Gaw Capital has bought a single apartment block in a prime location for "north of US$100m", also from Invincible REIT, say the sources.
Greystar is setting up an office in Japan to be run by its recently-appointed managing director, Akira Kosugi. Meanwhile, APG has committed US$175m to a Japanese residential platform, set up with UBS Asset Management.
Naito says that, as demand increases, investors will start to fan out to the regional cities. Until now, Tokyo and Osaka have been the cities on their radar.
Watanabe agrees. "Stock is drying up quickly and there may be fewer transactions in 2020," he says. "What may happen is that investors will increasingly look to second and third-tier Japanese cities for assets."
Housing affordability: Social impact funds to solve the UK puzzle?
1

2

3

4

5

6

Currently reading

Housing affordability: Japan's residential surfeit

7