The local superannuation fund industry could start funding badly needed affordable housing in Australia. But barriers remain, writes Florence Chong
Australia can boast 28 years of continuous economic growth, but if housing affordability is a measure of prosperity, then it has eluded a growing slice of the country's population.
As the Organisation for Economic Co-operation and Development (OECD) sees it, access to good-quality affordable housing is a fundamental need and key to achieving social policy objectives, including lower poverty rates, more equality of opportunity, more social inclusion and greater mobility. That being the case, Australia is slipping behind its peers in the developed world.
Australia jumped from 29th to ninth most unaffordable country for housing from 2010 to 2015, according to OECD Affordable Housing Data on 34 nations published in 2017. In an updated survey published in December 2019, the OECD says that, based on the level of "housing cost overburden rate" for the low-income population as a key measure of affordability, Australia has a higher-than-average housing cost burden rate for low-income owners with mortgages.
In September 2019, the Australian Institute of Health and Welfare, a government body, reported that in 2017–18, 11.5% of households spent 30% to 50% of gross income on housing costs, with another 5.5% spending 50% or more. These proportions had increased from 9.2% and 4.6%, respectively, since 1994–95.
Successive cuts in official interest rates in Australia in the past two years have placed even more pressure on house prices, further exacerbating the severity of housing unaffordability.
ANZ Bank, one of Australia's big four, found in a recent study that a family with gross annual income of A$100,000 (€62,000) would need to save 15% of its income for almost seven years to achieve the minimum deposit of 20% to buy a median-priced dwelling. The bank calculated that the buyer would have to fork out the equivalent of 26.7% of gross annual household income to repay the mortgage.
The ANZ calculation was based on a median price of A$500,000, but the reality is that the median house price in Sydney is now more than A$1m, in Melbourne it is A$809,468, and in Brisbane, A$524,000.
For a growing number of millennials, a portion of older women and low-income earners, renting is now the only option. Successive studies have shown that Australia's housing affordability crisis is entrenching a generation dependent on their parents for housing, with an increasing number of millennials giving up hope of buying a property by age 30. Anecdotally, more older women face homelessness.
Home ownership fell from 70% in 1998 to 66% last year – the lowest level since the Australian Bureau of Statistics began collecting data in 1994.
Historically, the private rental sector (PRS) has provided a stopgap for those intending to buy their own home. This sector remains a gigantic cottage industry, owned by mum-and-dad investors. PRS yield is traditionally low in Australia – hovering between 2% and 3%.
Rents have doubled, but the average price of houses in Australia has trebled over the past 30 years. PRS is being stretched as social housing authorities trying to manage lengthening waiting lists look increasingly to the private sector to provide not just temporary but longer-term accommodation, according to the Australian Housing and Urban Research Institute (AHURI). Australia already has a current shortfall of 433,000 social housing units, says AHURI, which is the leading housing research group in Australia.
While capital is available to build affordable housing, the real issue lies in the economics of investing in residential rental properties. Australia's A$747bn industry superannuation funds would be ready participants in the sector if there was a justifiable return on their members' retirement savings. Several have already invested billions in residential rental assets in the US and the UK, and have found the multifamily or BTR sector to be a low-risk investment with predictable income.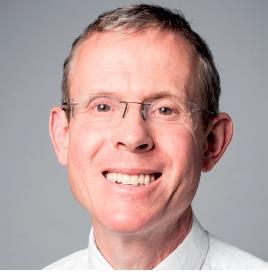 Bevan Towning, head of property at AustralianSuper, says: "Projects focused on affordable housing, social housing and build-to-rent are increasingly coming to the attention of investors globally. It is important that we see the development of more investable, affordable and social housing opportunities in Australia."
From AustralianSuper's perspective, any projects in this area, Towning says, need to support the fund's sole focus of delivering sustainable, risk-adjusted, long-term returns for members. He adds that AustralianSuper is "broadly supportive" of moves to address housing affordability through new models and approaches.
Towning cites the example of the fund's multi-billion-pound project in London's Kings' Cross, which is creating nearly 2,000 new homes, of which 41% will be affordable or social-rented. The Kings Cross development offers a mix of social rented apartments, supported housing apartments and shared ownership homes.
Mirvac, which is leading with BTR projects in Australia, is planning to include social and affordable housing in its future projects.
Industry experts say it is not yet commercially viable in Australia to develop standalone affordable and social housing projects.
Corporate housing investors, whether local or, more particularly, foreign, are disadvantaged in Australia, says Hal Pawson, professor at the City Futures Research Centre of the University of NSW. "Apart from devoting only minimal public spending to social housing, Australia has a number of tax settings which put up barriers that institutional housing investors in other countries don't face," he says. "Our analysis shows the financial feasibility of BTR in Australia is marginal at best. Only studio apartment blocks and student housing are different."
But superannuation funds like First State Super and HESTA have started to move into affordable housing, either undertaking direct investment or investing in social housing bonds.
Stephen Anthony, chief economist with the Industry Superannuation Association (ISA), says funds like HESTA are investing in affordable housing from their impact investment bucket. But he says that this accounts for only a small allocation of HESTA's portfolio, designed to satisfy ESG responsibility.
Others, like Australia's two largest funds – CbusSuper and UniSuper – are active supporters of social housing bonds issued by the National Housing Finance Investment Corporation (NFIC). NHFIC has issued bonds totalling A$630m in the 18 months since its establishment, says Nathan Dal Bon, the agency's CEO.
Dal Bon says these issuances were both four times oversubscribed, with the bulk of demand for the triple-A rated, government-backed bonds coming from domestic investors, including superannuation funds and a sprinkling of offshore investors.
The capital raised is provided to community housing providers at lower than market rate to fund their operations. "The biggest constraint [on NHFIC] is the [slow] growth of the community housing sector," Dal Bon says. "Growth is dependent on the support of state governments' social and affordable housing programmes."
NSW and Victoria are the only two states with plans to create more affordable and social housing. Dal Bon expects the NHFIC to fund more construction loans as these two states roll out "big" projects under their housing initiatives. He says it is difficult to forecast the frequency and size of future social housing bonds, but he is optimistic because he sees a healthy pipeline of projects shaping up.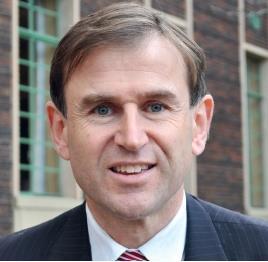 Anthony says that to turn affordable housing into a mainstream product, government policies have to be conducive to giving investors a reasonable rate of return. "The underlying issue is that the government needs to re-prioritise and pool existing subsidies to get more affordable housing built," he says.
Currently, the only subsidy available is to renters as part of the government's welfare programme. More than 120,000 Australian households are on private rental subsidy schemes. Anthony says there are concessions for owner-occupiers, including capital gains tax exemption and homebuyers' grants, with negative-gearing incentives for investors, but the government's policy is to drive up demand, and this does not go towards resolving the affordability issue.
ISA has been advocating measures such as tax credits to encourage capital into the sector and to overcome the supply gap. "There are various estimates of a gap of 300,000 to 500,000 dwellings; two-thirds of that falls in Sydney and Melbourne," Anthony says.
ISA has put a submission to NSW Treasury suggesting that the government replace corporate income tax with a cash flow tax tied to high-priority affordable housing. In the submission, Anthony writes that a viable tax-credit scheme exists in the US, where it now creates about 110,000 units with a total worth of about US$8bn a year.
Housing experts agree that active inputs – including an equity contribution, either through a capital grant or revenue subsidy from both federal and state governments – would help kick-start development of affordable housing in Australia.
"Local governments could say to a developer, we will give you a site, but with a requirement that the project allocate 30% of the dwellings to social housing," Anthony says.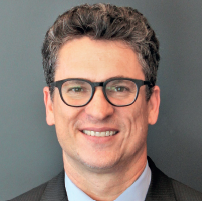 "You need federal, state, and local governments each playing a role. Tax credit concessions from the federal government, land tax and stamp duty concessions from the state government, and easier planning and allocation of sites designated for affordable housing from local government are all required."
But, as Pawson points out, "achieving policy reform in areas like housing is made a lot more challenging by Australia's two-tier government structure – federal and state". He says: "The complexity of trying to get more than one level of government pulling in the right direction at the same time is very difficult. There is a huge amount of blame-shifting that goes on."
Australia has two structural problems, Pawson says. "Firstly, tax settings compound cultural affiliation to property investment, which overheats the market price of land and housing such that rental returns generally don't generate sufficient yields. Allied to this, there is an unlevel playing field for institutional investment in the market rental construction sector," he says.
Pawson says build-to-sell projects are effectively exempt from paying Australia's 10% goods and services tax (GST) – known as value-added tax (VAT) in other countries. But the exemption does not extend to build-to-rent projects. "It is not a level playing field," he says. "It puts build-to-rent developers at a disadvantage in competing effectively for sites."
For tax efficiency, corporate investors in large-scale Australian property assets such as real estate generally place their investments via what are known as managed investment trusts (MITs) – Australia's version of real estate investment trusts (REITs). Under the MIT regime, however, foreign investors are liable for a withholding tax of 30% on profits attributed to residential housing investment income, such as build-to-rent projects. The withholding tax rate on affordable housing and student housing – as well as on investment income derived from other asset classes – is 15%.
Again, says Pawson, a structural disadvantage is embedded in the MIT regime for overseas investors, especially as it applies to mainstream rental housing. "So the returns that can be generated for a Canadian pension fund or a Singapore-based fund will not be the same as for a domestic investor."
Pawson says a number of global investors have big interests in student housing in Australia, but not in BTR because it does not have same tax treatment as student housing. "Reform of the tax system to level the playing field involves technical changes," he says. "These changes don't have big importance in electoral terms or in revenue loss. It is not impossible to reform those tax settings."
But the overarching issue for Australia's housing system – and a more deep-seated problem – is the "tax privileging" of individual private investors, according to Pawson. "Negative gearing on investment properties, along with capital tax exemption for the family home, are sacrosanct 'rights' for the millions of Australians who own investment properties. The resulting property market over-valuation is a problem for corporate build-to-rent investors as well as for aspirational first-home buyers."
If these concessions could be removed or phased down over the next two to three decades, he believes, housing affordability in Australia would start to improve.
At the last general election, the Australian Labor Party campaigned on a platform to abolish negative gearing. This was later said to be a key reason for its resounding loss. Those who already own a home plus an investment property showed they will defeat any political party in Australia daring to take away these tax exemptions.
So successive governments have continued to offer platitudes on housing affordability. But they will not risk their political skin to bring in the measures needed to resolve what has become an inter-generational problem.
Housing affordability: Social impact funds to solve the UK puzzle?
1

2

3

4

5

Currently reading

Housing affordability: Is Australia missing a trick?

6

7