Governments across Europe are responding to soaring residential rental prices with regulation. But this has implications for institutional investors, writes Maha Khan Phillips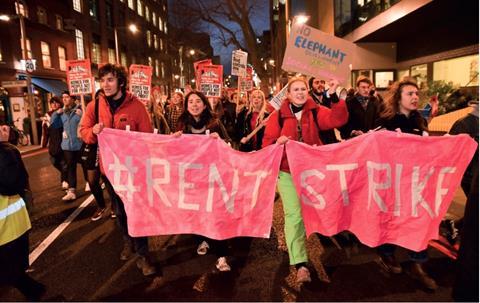 Last year, the government of Berlin made a controversial announcement. It was going to impose a five-year freeze on rents to help make housing more affordable for the 85% of residents who rent, rather than own, properties. The decision polarised opinion. For the many residents in the city who feel they are being priced out of the market, the new legislation was a welcome move. Average rents have increased dramatically – by 107% over the past decade – according to JLL, meaning rents have not been sustainable. However, critics of the move are claiming that the rent freeze is unconstitutional and that it will make the problem even worse by stymying development.
Across Europe the issue of rent control is becoming increasingly challenging and politicised, as urbanisation means that living in popular cities is becoming less affordable. In Dublin, Berlin, and Amsterdam, real house price growth outstripped income growth by 64%, 55%, and 47% respectively, according to CBRE Global Investors.
Berlin is not the only city attempting to address the problem. In Amsterdam there are discussions about prohibiting newly built owner-occupied homes in the city from being rented out, while the Dutch government is working on legislation to cap prices for new rental contracts to a percentage of a government-set property value, says CBRE. Denmark's government, too, is looking at different approaches to rent control, and Spain has introduced annual rent hikes at the rate of inflation, as well as creating longer leases. In London, the mayor, Sadiq Khan, has called for new powers to impose rent controls in the city.
"The global population is growing, and growth is concentrating in the bigger cities," says Paul Oremus, country manager, Netherlands, for CBRE. "The size of houses is reducing and in many European cities it seems the size of households is, too. All these trends lead to a higher demand for residential housing in major cities, and pressure in the rental markets."
These shifting demographics have implications for institutional investors in the for-rent residential sector. "Regulation impacts the incentive for developers to build new housing," says Anne Koeman Sharapova, real estate manager at Mercer. "It will affect the cash flow that the developer has, and whether it is viable for them to build."
Investors are also concerned about reputational risk. Blackstone, which has been heavily involved in the for-rent business in many parts of the world, has come under fire from the United Nations' housing envoy for inflating rents and heavily charging for ordinary repairs, among other things. Denmark's housing minister also criticised the firm for driving up rents.
For its part, Blackstone says it has been unfairly targeted. In a response to a letter from the UN Rapporteurs, the firm argued that many of the claims against it are false. It also believes it has provided relief to devastated communities and spurred local economic growth by bringing capital and expertise to the residential market. Blackstone also believes that, following the global financial crisis, it helped stabilise local housing markets – in Spain, for example – at a time when banks were not providing mortgages to borrowers and private capital was not investing. In Copenhagen, Blackstone only owns 0.5% of residential stock, making it far from the largest player in the market.
For some investors, concerns about populist legislation and the negative impact of reputational risk is enough to give pause. For others, it is an opportunity to focus on sustainability.
"The rent control sector is much more politically sensitive [than others], and reputational risk comes into the foreground," says Koeman Sharapova. "That said, I also think it will not stop investors exploring ways in which they can invest in the residential sector sustainably, and in a socially responsible way."
Many industry players believe the solution lies in new builds. "Rent controls are not necessarily a bad thing for investors," says Martijn Vos, senior portfolio manager for European property investments at APG Asset Management. "The concern is if they become too stringent. However, we see the solution on the supply side. We believe it is better to work alongside municipalities to increase supply, which automatically leads to a less condensed housing market."
In 2013, APG and Delancey bought a shopping centre in London's Elephant and Castle and began investing in a regeneration programme in the neighbourhood. Part of the redevelopment plan has caused a debate on 'gentrification', with close to 4,000 social housing units already having been demolished in the area, forcing residents to move further afield.
"I'd like to stress that the location where the social housing was demolished in Elephant and Castle is not owned by APG. I can speak to the adjacent plot of land which we partially own, and there we are creating new stock, and we will be building 35% affordable housing, which is part of the Greater London Authority requirements. We believe that we are creating, rather than destroying social housing," says Vos.
Last December, APG and Delancey also completed a £425m (€499m) acquisition of Capital & Counties Properties, with interests in a site in Earls Court, which will be turned into a mixed-use development.
Oremus believes investors need to weigh the pros and cons of both regulation and allocation. "It is very important that investors and developers start new products," he says. "We have examples of cities that limit increases in rental and house values, but also leave room for developers and investors to have an effective business case. It's always a balancing act, especially as business requirements are going up, and that construction costs have a tendency to increase."
But there is no getting around that housing stock needs to increase; 66% of regions in Europe have experienced population growth over the past decade. In 2019, almost three-quarters of Europeans were living in cities and towns, and this figure is projected to grow, according to a 2019 report by JLL, European City Dynamics.
"Governments have two approaches they could take," says James Mannix, partner and head of residential development at Knight Frank. "The first approach would be to say we have to do rental controls so [rent] doesn't become unaffordable. The other approach would be to say we are going to encourage as much investment as we possibly can in the sector and we'll allow the competition to control the rent."
The downside with the first approach, says Mannix, is that it severely restricts the amount of money that is coming into the sector. "It won't put everyone off, but it will put quite a few people off. The actual legislation that comes in on day one might be okay – it might not be too severe to impact the viability of investment. But what it does do for many investors is show the direction of travel, and opens the door to further legislation, which can be cranked up and made more severe over time."
The other approach, he suggests, is to let the market take care of rents. But, he says, "if you let the market take care of it, and there is a constraint on supply, from a governmental perspective, you are hoping that doesn't run out of control".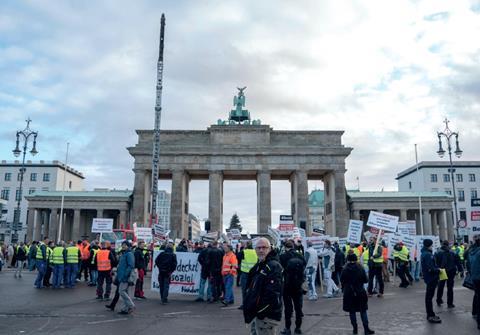 There are also several academic studies that support the need for increasing supply versus rent control. One March 2019 Stanford University paper, The Effects of Rent Control Expansion on Tenants, Landlords, and Inequality: Evidence from San Francisco, found that while rent control prevented displacement of incumbent renters in the short run, the lost rental housing supply would ultimately most likely drive up market rents.
Adam Challis, head of EMEA living research and strategy at JLL, has argued that while local politicians see regulation as the easy way out, they actually contribute to even greater problems. Landlords slash costs when they have no room to grow revenue. Property management suffers, capital expenditure is pared back, and a literal second-class tenure emerges, he says. Investors would be less likely to buy or build new stock.
"Any regulation has to make sure, as far as possible, that it doesn't undermine the rate of supply, which is the one true long-term solution," he says. "You don't want to undermine investment flows that support new supply, and so understanding the motives and drivers for investors to contribute positively to supply in cities is really important, for all municipalities."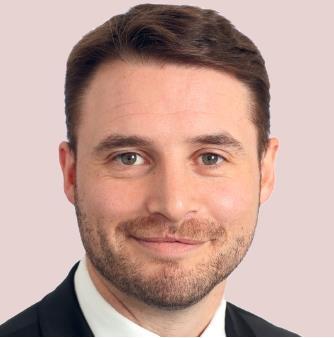 But Challis also believes that regulation can be a good thing, particularly if it is reasonable and provides certainty and transparency. "People can be pretty flexible with their choices if they know what their housing costs are likely to be," he says. "If you use the UK as an example, it has many short-term tenancies with a minimum of six months. But at the end of that term, the landlord has the right to adjust the rent to whatever they choose, and for me, that puts the sitting tenant at a clear disadvantage."
If you build it, they will come
Proponents of the build-more-stock approach do, however, need to accept that continuously inflated rents and short-term leases are simply not sustainable. Andrew Allen, global head of investment real estate research at Aberdeen Standard Investments, says any solution has to provide stability. "If the regulation can be fair and balanced, and stable and economic, then there is probably a way that investors can be comfortable with that," he says. "If it's unstable, if it's a shock, it will concern investors, who will take their capital and do something else with it."
Allen says investors can price a policy once they have worked out what it is, as long as it is stable. But he wants policymakers and industry participants to work together. "There has to be a recognition on all sides of this debate," he says. "There is an inherent distrust that we see in some markets, where public policy makers are fearful of private capital, and where private capital is fearful of public policy makers. There needs to be much more collaboration. All of us face the same issue, in that if we don't provide enough housing, then the function of our cities will be detrimentally challenged over time."
He also wants to take the politics out of decision-making. "If the government can set infrastructure policies and interest-rate policies that are independent of political opinion, then why is it not possible to start setting housing policy in a similar vein? We need to have very long-term and very stable policies for the housing market."
If done right, rent control could work in investors' favour. Joe Stokeld, senior associate at Green Street Advisors, points out that institutional investors are predominately allocating to mid-market price points, which are often professionally managed stock. "Ultimately, the economics need to stack up," he says. "The mid-market price points in residential versus other sectors may not be massively exciting in terms of returns, but they are acceptable for many institutional investors, who have a fiduciary duty for shareholders that they have to balance."
Peter Hobbs, managing director for private markets at Bfinance, believes investors should allocate across Europe to diversify risk. He also believes institutional investment is good for the sector. "Good institutional investors see the real social benefit of providing cash flows that are reasonable. They aren't aggressive private equity returns, but they are very long term, providing capital and social good," he says.
Rent control is a double-edged sword for investors. They need stable, long-term cash flow, and the right type of rent controls can provide exactly this, while remaining fair to tenants. However, with the increasing politicising of the issue, and because of their own ESG requirements, investors will want to know that they are taking the right risk approach.
"Regulation can be part of the solution to protecting tenants' interests," says Challis. "But equally, where the populist rhetoric starts to become a reputational problem, whether fairly or unfairly, that's going to be a risk for some investors that is just not worth taking."
Housing affordability: Social impact funds to solve the UK puzzle?
1

2

Currently reading

Housing affordability: Are rental caps a bad idea?

3

4

5

6

7