NorthWest had been building a global portfolio of private hospitals and healthcare assets when COVID-19 struck. Florence Chong reports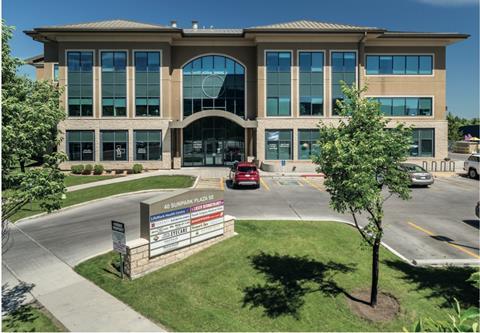 The defensiveness of healthcare real estate will be tested during the coronavirus pandemic. But unlike the wider property market, private hospitals have found themselves a role in the current public-health crisis – to support the public-health sector.
Governments, including in Australia, the UK, Netherlands and Germany, are reaching out to the private sector to bolster their healthcare resources, particularly hospital beds, intensive-care units, additional doctors and nurses.
One group involved in the unprecedented arrangement is the Toronto-based Northwest Healthcare Properties, a major listed healthcare real estate investment trust.
CEO and chairman Paul Dalla Lana says hospitals are providing necessity-based services, with most demand holding up even in the current environment. But some dislocation can be expected as a result of changing demand from coronavirus in areas such as surgery and retail services, he adds.
Entrepreneur and philanthropist Dalla Lana founded NorthWest Healthcare Properties in 2010 and in the past three years has created what is probably one of the world's leading non-government healthcare real estate platforms outside the US. The group owns 175 healthcare assets, the majority of which are private hospitals, valued at C$6.5bn (€4.2bn), in Canada, Australasia, the UK, Netherlands, Germany and Brazil.
NorthWest began rolling out its global strategy in 2015, but the pace of growth might slow owing to the pandemic. "The NorthWest portfolio is holding up relatively well so far, and we are very focused on ensuring we are well-positioned to work through what is likely to be a difficult 2020 before pursuing new growth initiatives," says Dalla Lana. "Growth focus will moderate in 2020 but we expect to find some crown jewel and dislocation opportunities as a result of COVID."
The health crisis has not altered the fundamentals of the sector. Long-term demand for healthcare services is expected to increase once the current situation is brought under control. The NorthWest portfolio is generating stable, predictable income over the long term from long-dated, triple-net leases. Dalla Lana says: "As an asset class, healthcare has moved from being an 'alternate' investment to core, sitting alongside office, retail, logistics and residential."
NorthWest has equity commitments from investors and financing facilities for more than C$4bn of capital to pursue acquisitions in its target markets in Europe and Australasia. Since launching its first joint venture in 2018, it has grown assets under management from C$3.5bn to C$6.5bn.
Last year, the company launched a €2bn fund with an unnamed joint-venture partner to acquire assets in Europe. It has been seeded with C$303m of healthcare assets in the Dutch cities of Hilversum and Rotterdam and the German cities of Ratzeburg and Wilhelshaven.
NorthWest first acquired medical office buildings and a private hospital in Germany. More recently it expanded into the Netherlands. Last year, it entered the UK market by purchasing six hospitals, leased to BMI, a leading UK hospital operation, for C$167m. "We see the UK as a natural extension for our European platform, which has grown by 65% since 2018," says Dalla Lana.
NorthWest plans to look at other German-speaking countries and Benelux markets. But Dalla Lana sees challenges in Europe, where healthcare is a regulated industry with many players. "It is not exactly a homogenous market, but we do see a number of markets and good counterparties to work with in those markets," he says.
NorthWest also likes like the French market, but ownership of hospitals there is concentrated. "So I am not sure if there is a big opportunity for us there yet," he says. "We feel very comfortable that there is a scaled opportunity in Europe, and we see big things on the horizon there. It is very similar to Australia, where we first brought a larger capital partner into our business and built up a constructive relationship."
In Brazil, NorthWest has eight hospitals in São Paulo, Rio de Janeiro and Brasilia, leased to hospital operator Rede D'Or. Rede D'Or is the largest private-hospital operator in Brazil in which GIC and The Carlyle Group have stakes of 26% and 12%, respectively.
The company has also been active in its home market of Canada where it owns medical office buildings and healthcare-related facilities in key cities. It will continue to invest there, with the emergence of campus-oriented medical and related services, such as ambulatory care service.
Ironically, NorthWest's operation in Australia overshadows its Canadian business, accounting for A$4.2bn (€2.4bn) of its total portfolio and more than double its Canadian assets (C$1.2bn). Australia serves as a model of how to achieve critical mass and market presence, backed by a strong relationship with hospital operators.
In 2019, NorthWest paid A$1.25bn to acquire 11 hospitals operated by Healthscope, Australia's second-largest private-hospital operator. The transaction was a joint venture with Brookfield Asset Management, which was carrying out its own $A4.4bn takeover of Healthscope.
In 2018, NorthWest launched a A$2bn Australian fund, 70% of which would be owned by an unnamed sovereign wealth fund. By the end of the year, it had been increased to A$3.6bn. Today, the fund owns a portfolio, valued at A$1.9bn, with capacity for new opportunities.
"We are already the largest owners and managers of healthcare real estate by more than a factor of two in this region," says Craig Mitchell, head of NorthWest Australia and New Zealand. "The market is very competitive, because everyone has capital. But no one specialises in this space. We are in the business of buying, owning and developing healthcare real estate.
"We know how to develop hospitals and we understand how the healthcare business works. This is very much a relationship-driven business. All the largest healthcare operators are our customers, whether they are for-profit, or not-for-profit operators. As they grow and expand, we are there to be their real estate partners."
Mitchell says that, as the sector develops, hospital operators need "the most creative solutions. It is not as simple as doing a sale and leaseback. NorthWest provides ongoing support for its tenants in their expansion or redevelopment or remixing of existing facilities. We will work with them".
NorthWest's Australasia assets are either held by its unlisted platform or by Vital, which is listed on the New Zealand Stock exchange. Vital has assets valued at NZ$2bn (€1.1bn), of which 75% are in Australia, and 65% are private hospitals. Initially, NorthWest acquired an Australian-listed healthcare trust, Generation REIT, for A$500m, which it took private in 2017.
Mitchell says the Australian healthcare system works well. "It is made up of half public and half private, a model that offers a good environment for investment. It is hard to invest in an environment where 100% of healthcare is public and everything is owned by the government."
With 45% of Australia's population in private health, there is an opportunity to invest across the spectrum of healthcare, from from private hospitals to mental health.
The real growth is in mental healthcare, Mitchell says, and NorthWest can see a business case for brownfield or greenfield development, and opportunities to partner with operators.
Increasingly, the focus for NorthWest is on medical precincts, where public and private hospitals co-exist. "You want a precinct where you have research marrying with public and private hospitals," Mitchell says. "We also think there is opportunity in aged care, which is currently going through dislocation. The other area is life sciences."
NorthWest recently bought the Burnet Institute, a medical research organisation in Melbourne. "The opportunity in life sciences in Australia is more akin to Canada than it is to the US, where health sectors are more evolved, but mostly privately-owned," says Dalla Lana.
"In Australia, research facilities are public-sector-funded [and] we see a number of other precincts having assets like the Burnet Institute. We like the combination of research and healthcare."
NorthWest is yet to enter the large US market. "Maybe, in our next five-year plan, we will start thinking about the US market," says Dalla Lana. "But because of its size, the US requires more precision and a focused entry. As our other strategies get to the scale we need, we will have the ability to add another market to our list. We are starting to get to that position now."
Healthcare: A $15trn prognosis
1

2

3

4

5

6

Currently reading

Northwest Healthcare Properties: Expanding north by NorthWest