UK healthcare real estate is evolving. Smaller sectors, such as life sciences, are offering new ways to access the asset class, while traditional sectors offer longer-term opportunities. Maha Khan Phillips reports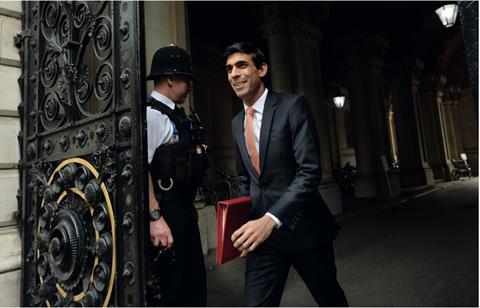 Earlier this year, Harrison Street, the alternative real asset investment firm, entered the UK life-sciences market via a newly formed investment partnership with Trinity Investment Management, to buy five properties worth £250m (€286m). The assets comprised a portfolio of lab and office space across the UK – in Kent, Colworth, Manchester, Newcastle, and Edinburgh.
Industry participants say that the deal indicates of how compelling the life sciences sector is becoming. They also point out that, during the current health crisis, life sciences are more resilient than many other real estate sectors.
"The UK has one of the strongest and most productive life-sciences industries globally, with a £74bn turnover, directly employing over 240,000 people. The sector is on a fast-growth trajectory and will be a mainstay of the UK's economic growth story throughout the 2020s," says Jennifer Townsend, associate in the occupier research team at Knight Frank.
The sector is seeing interest from both public and private sources, with coronavirus fears fuelling further growth. In his Spring Budget, for example, the UK Chancellor Rishi Sunak announced that public investment in research and development would increase to £22bn per year by 2024-25. This is more than double the original Conservative party estimates, points out Tom Duncan, senior analyst, investment strategy and risk at Mayfair Capital.
"Another immediate boost to occupational demand has come from the UK government commitment to fund research," he says. "This includes £20m for additional COVID-19 research. More funding announcements like this can also be expected."
Unsurprisingly, companies that offer a potential solution to the crisis, either through the development of tests or via vaccines, will easily be able to raise capital and grow rapidly, he suggests.
In the UK, the 'Golden Triangle' of London, Oxford, and Cambridge, where some of the world's most important life-sciences research institutes are based, will be at the forefront of growth, according to JLL. In London, life-sciences companies and institutions have taken over 700,000sqft of space since 2017, says the firm. In the UK, some key developments have included Imperial White City, home of Imperial College's Translation & Innovation Hub (I-Hub), which opened in 2017, and private-sector developers Stanhope & Mitsui's lab-enabled spaces in White City and King's Cross.
Further afield, Chinese science-park operator TUSPark has developed laboratory facilities at Cambridge Science Park, while Legal & General Capital and Bruntwood has established a partnership to create the UK's largest property platform to drive science and technology growth in regional cities, with a commitment of more than £84m in new developments in the past year.
And these types of developments look set to grow. In addition to other spending, around two of every three pounds of venture capital are also heading into biotech companies, according to JLL.
Glenn Crocker, head of life sciences at JLL says: "The market is in the process of transforming really quite significantly, and we think there is anything from 1m to 5m sqft in development over the next five years, which is going to be significant."
Shifting structural dynamics are an important part of the transformation. One example is the rapid pace of technological innovation. "Life sciences is evolving away from the lab towards a more digital-based environment," says Duncan. "Test and lab processes are increasingly automated, for example, or testing can be done with a greater use of data programmes and models. Data is also becoming more important to medical outcomes."
As a result, the provision of on-site lab space is becoming less important to life-sciences occupiers. "The sprawling out of centre campuses that pharmaceutical companies have historically occupied, and which provide a lot of land for cheap rents, may not be so important in the future," he says.
Pharmaceutical companies are also changing their business models. "The other driver is the pharma sector itself," Crocker says. "The sector is made up of great big global pharmaceutical companies, some mid-tier companies, and then a ton of smaller companies. Historically, the pharma companies have been out on isolated campuses and been insular. They are now integrating much more closely with academics, and with smaller companies. That in itself is bringing new blue-chip occupiers to life sciences facilities."
Big pharma is also increasingly competing and working with smaller, technologically adept start-ups. David Inskip, director, EMEA strategy and research at CBRE Global Investors, says: "One of the interesting things is the way life sciences is changing research. Research and development is being outsourced. A lot more is happening in smaller, niche firms. That seems to be the route to market for a lot of firms, with larger players taking things up at a later date."
Inskip believes there is institutional appetite for the sector. But life sciences is still a small market. "There is definitely interest from institutions, and there will be a part of the market that can reach the scale needed for institutions. What will probably happen is that it will be one or two that will take the time to understand all the ins and outs of the sector, because it is quite complicated. They would build scale for themselves," he says.
From a real estate investor perspective, Inskip feels that the easiest route to market is to find the right type of office space close to the labs, because labs themselves are complicated pieces of real estate. "It's quite challenging to provide flexible lab space. You have to have specialist knowledge, and it's expensive to kit out a lab. If you get it wrong, or you are slightly targeting the wrong thing, then you wouldn't have demand for it."
He also highlights some of the challenges of the sector. "We would consider this to be a slightly riskier space, where it is really important to get the specifics right. I also think it is a sector that is changing so quickly, and is driven by technology, where you could get caught by obsolescence if you are not keeping up with the latest trends."
From an institutional investor perspective, there is also the issue of transparency. "You simply can't access the data or understand how these assets are performing with the same transparency as you can with mainstream commercial properties – so that's a risk," he says.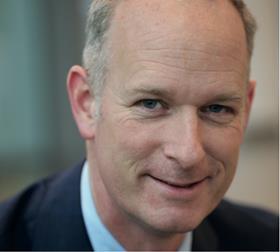 Life sciences could be integrated into a wider healthcare portfolio. And some other parts of the healthcare industry are in rude health. "Healthcare is seen as a very defensive sector," says Joe Brame, senior analyst, healthcare, in the commercial real estate team at Knight Frank. "It has long lease terms in the UK and in countries like Germany and France and Spain. Rental increases are typically linked to inflation, and occupancy rates are generally 90%, so it's considered a safe and defensive play for investors. The market is driven by demographic factors rather than economic factors, a valuable trait in an increasingly uncertain environment."
Long-term prognosis
UK healthcare real estate investment doubled in 2019, according to figures from Savills. More than £3bn was invested in the market, largely by institutional investors and real estate investment trusts, which were attracted by long leases and indexed rental uplifts, it says.
The biggest deal was Medical Properties Trust's acquisition of 30 private hospitals. In contrast, investment in the elderly care-home market nearly halved from £1.2bn in 2018 to £615m in 2019. The primary-care market saw continued interest with 28 deals last year, following 24 deals in 2018.
Despite the relative performance of care homes, Kenneth MacKenzie, CEO of Target Fund Managers, says they are good long-term bet. "The current COVID event stresses the benefits of investing in the parts of the market that will endure; while some businesses are optional, others such as care homes are needs-based," he says. "Perhaps lower returns may be earned from needs-based services, but if these are sustainable, they may well perform better over the medium and long term."
Last year, one high-profile care-home provider, Four Seasons Health Care, went into administration, a reminder that investing in real estate retirement assets is not straightforward. The asset class, particularly care homes, are operationally intensive, particularly in challenging times, and fund managers are aware of their duty to residents.
Andrew Ovey, head of healthcare at AXA Investment Managers-Real Assets, whose portfolio includes hospitals, aged care, senior living, and rehabilitation, believes that quality of care will be central to performance. So will local market provision, as care is usually undertaken locally. "It is not as simple as targeting a high-value neighbourhood, as the location must also be accessible to lower-paid staff as well. We underwrite each opportunity individually," he says.
Healthcare tends to be very "sticky", he says. "Once a business has established, the likelihood of a similar business being carried on in the same building, albeit modifying over time, is very high. Sometimes this is further supported by zoning. The business inside the facility will adapt to new technologies, often within the existing footprint."
MacKenzie points to the long term again. "The big picture is the continued ageing of society, with the number of working age people in the UK currently standing at four for every person over 65, but dropping to two in 30 to 40 years' time – meaning there are going to be a lot of elderly folk with many less working-age people to look after them," he says. "Furthermore, these elderly individuals may well have co-morbidities, treatable conditions such that they live longer than their parents or grandparents. But dementia also kicks in more heavily by the time people get to their 90s, with around 33% suffering from dementia by that age."
This often requires specialist support, MacKenzie points out, especially as a result of loneliness, with the care-home setting being best for providing a community.
But what does it mean for investors that want to access or increase their exposure to the asset class? Ovey says European healthcare real estate remains a long way behind the institutionalisation of the US market, with more state-owned buildings in Europe, because of universal health systems. The challenge to healthcare systems are the same across Western Europe, but there is variation in local markets, and local regulations and practices.
"As an investment manager, we don't look at healthcare real estate as a cash-flow business," Ovey says. "We believe that healthcare is about people looking after tenants to support their underlying business as such. It's relatively simple to provide our investors with updates when the asset performs in line with the key themes. Our standard lease provides us with key asset-level trading data, helping us to maintain an informed dialogue with the operator while also providing the option of taking our investors through the detail if needed."
Brame is optimistic about the long-term outlook. "Overseas investors hold the UK healthcare market in high regard," he says. "There is strong healthcare infrastructure with an accessible lending market and huge demographic fundamentals, which are driving the market. It also has a stable funding structure with fees derived from a variety of sources, including private-fee payers, state-funded care and also private medical insurance in the hospital sector."
Whatever the future holds for UK healthcare, it seems evident that life sciences will play a bigger role in the sector. "There is a clear commitment from the UK government to ensure that the life sciences sector remains a jewel in the UK economy," says Townsend. "And if you talk about the demographic changes that are happening, the ageing population will put more pressure on the healthcare system."
Healthcare: A $15trn prognosis
1

2

3

4

Currently reading

Healthcare: UK real estate in rude health?

5

6