Institutional capital has been flowing into the US healthcare sector through private equity funds. But there has been pushback, writes Florence Chong
According to Bain and Company, the volume and value of private-equity healthcare transactions in the US has been rising significantly year on year. The value in 2018 was US$7.5bn (€6.9bn) higher than the US$22.1bn chalked up in 2017, while 2016 had been a record year before it was toppled.
The upward trend is also captured by the American Medical Association, which keep tabs on takeovers of healthcare practices in the country.
The North American healthcare market is the most sophisticated and liquid in the world. Corporate players – usually the large listed medical real estate investment trusts such as Ventas, and pharmaceutical and medical equipment groups – dominate the market.
Private equity is the second-largest group in its own right, and is widening its pool of opportunities by participating in consortiums with corporate players to open more doors. While they tend not to have direct ownership, most US pension funds are invested in the sector through private equity funds.
Pension funds choose to keep a low profile because healthcare is increasingly in the public spotlight and politically sensitive.
Yet, it may be hard for pension funds to wean themselves off healthcare in a world of low economic growth. Bain says that in recent past recessions healthcare companies have show great resilience, and the expectation is they will fare relatively well again.
The Bain report says healthcare private-equity investments made between 2006 and 2008 delivered better returns than non-healthcare investments. Moreover, Bain's analysis shows that US healthcare industry profit pools will grow at a "5% annual clip" over the next five years.
Healthcare investment in North America has been riding a wave of favourable long-term trends, most notably an ageing population. The rising occurrence of chronic disease and expanded access to health services stemming from legislative action have helped spur investment in US healthcare.
The US spends nearly twice as much as European countries on healthcare. Vikram Kapur, a partner at Bain and a member of its global healthcare leadership group, says healthcare spend in the US has reached almost 20% of GDP, compared with about 10% in Europe.
"What we saw in the last few years is healthcare share of all PE activity is slightly higher than the healthcare share of the real economy," says Kapur.
According to the Healthcare Private Equity Association, its member firms have more than US$2trn (€1.8bn) assets under management. Generally, asset prices have been soaring as more capital than ever chases healthcare investments in North America.
Private equity funds, along with sovereign wealth funds and global pension funds, have a considerable amount of dry powder to deploy. US-based investors have to compete with cashed-up European funds such as Cinven, EQT, JAB Holding, Nordic Capital and Partners Group for a scarcity of assets.
An active acquirer is the Zug-based Partners Group, which bought EyeCare Partners, an operator of optometry clinics in more than 450 locations across 13 US states, from FFL Partners for US$2.2bn last year.
This comes after Partners Group's earlier acquisition of a stake in the US group, Confluent Health, one of the top five independent US outpatient physical-therapy groups. It operates more than 200 clinics in 12 states.
Partner Group's rationale is that the top 15 physical-therapy chains in the US account for only 12% of total clinics, leaving ample room for industry consolidation.
The expanding ownership of private equity in healthcare, however, has raised concerns among medical professional and consumer groups that they are also acquiring controlling interests in entities that manage physician practices.
CMS says there are risks and benefits in partnering with any corporate investor, including private equity firms. "Risks include loss of control over the physical practice, its future and future revenues, loss of some autonomy in decision –making, an emphasis on profit or targeting financial goals," CMS says. Private equity-owned hospital systems can cobble together significant market power by making a series of smaller deals, CMS adds. The concern stems from the short-term nature of private equity investment.
In a recent commentary, Eileen Applebaum, senior economist at the Center for Economic Policy Research (CEPR), a Washington DC think tank, says shareholders of "traditional managed hospitals" are committed to their continued operation. Private equity owners plan to exit investments in companies they acquire in three to five years, she says. The short-term horizons make it impractical for firms buying hospitals to invest in technology, in training workers and in improving the quality of service, all of which require a longer period of time to pay off.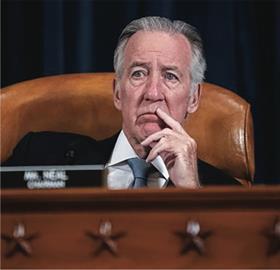 Instead, private equity-owned hospital systems have focused on growing the network by adding hospitals. These acquisitions usually fall below the deal size that triggers a review by antitrust regulators, allowing them to go unchallenged, writes Applebaum.
The 2020 Bain healthcare report notes that healthcare divestments by private equity firms in 2019 also posted a banner year. Disclosed deal values rose 29% to US$40.8bn. There were also 13% more transactions (126) in 2019, compared with the previous year.
"We expect to see sustained strong exit activity among buyout firms and corporates, with partial exits popular for sponsors seeking to get the best of both worlds by locking in quick gains while still retaining upside potential," the report says.
Some private equity groups have started to move away from closed-ended funds to vehicles suited to longer holding periods. KKR, Carlyle and Blackstone have launched long-hold funds to increase flexibility in owning assets for longer than in a traditional closed-ended fund.
One example of this strategy is KKR acquiring a majority stake in Heartland Dental, a leading dental support organisation serving 840 dentist offices in the US. The investment was for its core investment fund, with an expected holding period of at least 15 years.
Debt presents another area of concern. International rating agencies have noted the high level of gearing used to fund private-equity transactions. The focus on delivering high returns to investors heightens the emphasis on profits. And so to maximise profits, charges for services are raised.
One of the hottest political issues in the US is the problem of 'surprise billing'. According to Kaiser Family Foundation (KFF), the term is usually used to describe charges incurred when an insured individual inadvertently receives care from an out-of-network provider.
In its February 2020 KFF Health Tracking Poll to gauge public worries, the foundation found that two in three US adults worry about unexpected medical bills. It is a bigger worry than making ends meet.
A study by Stanford University's School of Medicine in August found that surprise out-of-network charges billed to privately insured Americans who received inpatient care at in-network hospitals more than doubled between 2010 and 2016.
US politicians – both Republicans and Democrats – have picked up the cudgel on behalf of patients. A number of committees, including the Congressional House Ways and Means Committee, the Senate Committee on Education and Labor, and the House Energy and Commerce Committee last year began separate inquiries into private-equity investment in healthcare.
In September, the powerful House Ways and Means Committee leaders wrote to three firms – KKR, Blackstone, and Welsh, Carson, Anderson & Stowe – to obtain information and documents surrounding their ownership of physician staffing and emergency-transportation companies. These three private equity groups have the largest presence in the healthcare sector.
Blackstone bought TeamHealth a company that employs more than 20,000 physicians, clinicians in a US$6.1bn transaction in 2016.
Then, in one of the biggest buyouts in the US since the financial crisis, in 2018 KKR bought Envision Healthcare Corp for US$9.9bn. Envision is a leading provider of physician-led services and post-acute care, and ambulatory surgery services. It owns and operates 261 surgery centres and one surgical hospital in 35 states.
A Blackstone spokesperson told the Committee that Blackstone's portfolio company TeamHealth fully supported legislation to end surprise medical bills through an approach called 'independent arbitration' that has proved successful in New York and Texas. It said TeamHealth also had a long-standing policy against balance billing its patients.
In February, the House Ways and Means Committee presented the Consumer Protections Against Surprise Medical Bills Act, while within 24 hours the Senate Energy and Commerce Committee announced its Ban Surprise Billing Act.
A spokesperson with the US Senate Hearing says the committees have separate proposals that offer different approaches. "Prior to the spread of the COVID-19 pandemic, staff were in negotiations to come up with one proposal that marries these two proposals. This has now been put on hold."
It is planned for the Committee's healthcare staff to work with the other Committees of jurisdiction on a final bill to be voted on by the full House. "However, currently that work has temporarily been suspended as we are prioritising the response to the Covid-19 pandemic," says the spokesperson. Irrespective of when Capitol Hill will bring down laws to restrict medical charges, the reality is that it may not deter further investment.
Healthcare: A $15trn prognosis
1

2

3

Currently reading

Healthcare: Surprise bill for private equity

4

5

6