Large institutional investors have been ramping up activity in a global healthcare sector that is set to grow. Florence Chong reports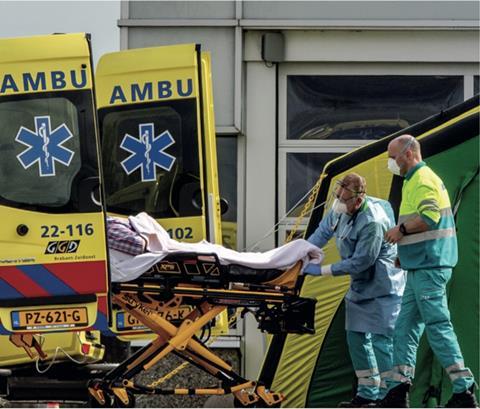 Physical assets such as hospitals, medical centres, diagnostic laboratories and other facilities that house and dispense medical and healthcare services had become 'safe harbour' investments – long before the coronavirus crisis threw a new spotlight on health services.
They are the backbone of a sector that has seen exponential growth around the world. Globally, the healthcare market was worth US$9.1trn (€8.2trn) in 2018, equating to about 10.5% of the global economy.
This figure is forecast to grow to US$15trn by 2028, says Vikram Kapur, partner at Bain & Company. The fastest growth will come from Asia-Pacific where healthcare spending is yet to catch up to global levels. By 2028, Asia-Pacific is expected to account for about 40% of global health spending growth over the next decade.
The sector is broadly divided into asset-light and asset-heavy categories. Health-provider services are asset heavy. They include general practice, nursing homes and disability care, rehabilitation, palliative care and hospitals. Medical technologies and services and pharmaceuticals are considered asset-light.
Kapur says sovereign wealth funds invest in healthcare because of the strong long-term fundamentals. They are well positioned to invest in growing hospital platforms, which often suit longer-term holding periods than typical buyout cycles.
Unique challenge for healthcare pension fund
PGGM, asset manager of Dutch pension scheme PFZW, is in the middle of a balancing act. Florence Chong speaks to Chris Limbach (pictured)
As the €252bn asset manager of the pension fund for Dutch healthcare workers, PGGM has a front-row seat to the challenges of an ageing society and the growing demand for medical and related healthcare. The difficulty for PGGM comes from trying to make investments that meet the objectives of the PFZW pension fund and in supporting the healthcare system.
"It is difficult to put capital into the Dutch healthcare system," says managing director Chris Limbach. "The system is a challenging and complex investable universe."
The Netherlands spends about €100bn annually on healthcare (€5,800 per capita) under what is known as collective financing. The industry is heavily regulated in such a way that most hospitals are not allowed to make a large profit, nor to provide dividends to shareholders.
Limbach says there are a few private hospitals, but these have just a fraction of the market and thus provide ample investment opportunities.
Given these limitations to investing in hospitals or medical centres, PGGM does not have a long list of healthcare real assets. It has, however, a large real estate portfolio and it is building up an infrastructure portfolio as well.
It partially owns real estate fund manager and developer Amvest, which manages the Amvest Living & Care Fund. In 2019, this fund had 63 care facilities valued at nearly €276m. Across its portfolio, PGGM's total holdings related to healthcare amount to €4.5bn. Most of that allocation is invested in public shares of large pharmaceutical and other medical companies and private equity.
Asked whether, as PGGM seeks diversification and higher returns, it might look to invest healthcare overseas, Limbach says: "We generally apply a long-term, top-down approach to our investment strategies, which is not sector-based. Within that mandate we will always favour and support good healthcare investments – not as a sector-bet to tilt the portfolio, but because they are close to our DNA."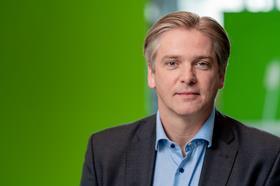 PGGM is supporting a number of healthcare innovations, such as health impact bonds, which it hopes will evolve into an investable and scaleable product. "There are several successful pilots of social-impact bonds in the Netherlands," says Limbach. "We are trying to see if we can help scale up these successes in the Dutch healthcare system."
Limbach says the healthcare sector in the Netherlands faces a number of major challenges as the population ages. One is a shortage of healthcare workers. As babyboomers retire, they are leaving behind a growing labour shortage at a time when demand for care is rising.
The Netherlands is currently wrestling with 40,000 vacancies in healthcare and related sectors, which employ 1m people. Over the next two to three decades, the gap between labour supply-and-demand for care services will widen further.
"You could argue the market will not solve these transition challenges by itself," he says. "For that reason, we are thinking outside the investment universe box, and collaborate with projects where we think we can help make some of the challenges more investable. But from a portfolio point of view, these currently are not significant. If they turn out to be investable, they will be small and may be way ahead in the future."
He adds: "With low interest rates, funding will not be the biggest challenge for anyone who has translated their problem into a financial solution and subsequent investable product, because there is plenty of liquidity in the market. If we can help standardise finance construction, ideally health impact bonds can play a role in enabling or pushing or supporting some of the Netherlands' transition themes. That is the philosophy. We should focus on helping get these transition challenges and problems translated into solutions that are investable. That is where the effort is."
The reality, Lmbach says, is that the gestation period for a health impact bond market in the Netherlands could be a decade away. "To me, that's an argument to step in and aim to make a difference in accelerating that market. One thing we are looking at with health-impact bonds is whether we can set up a platform to provide project financing or loan to projects aim to researching into certain diseases.
"You can invest money to bring down the diabetes rate, but once you are successful, the benefit will fall on the balance sheet of the healthcare insurer. You need to close the loop to ensure that the investment and benefit is fairly distributed.
"This sounds simple, theoretically, but in reality it is complex because you need all the stakeholders to be involved." The idea, he says, is being trialled successfully, but on a limited scale.
But hospitals themselves are a scarce commodity, with many around the world owned by governments or by large not-for-profit organisations or listed entities. In Europe, where healthcare is universal, governments both own and run the hospitals.
When hospitals do come to market – as with Healthscope, the second largest privately owned hospital chain in Australia – they attract many bidders and high prices. In 2018, Brookfield Asset Management outbid its competitors to secure Healthscope for A$4.1bn (€2.37bn).
Last year, US private equity firm TPG purchased 17 hospitals in Southeast Asia from Columbia Asia for US$1.2bn in joint venture with Malaysia's Hong Leong Group. In 2018, TPG acquired of 39 pathology laboratories from Healthscope for A$279m and, within days, had bolted on another business, Innovative Diagnostics, a private laboratory owner, based in Singapore.
Most institutional investors seeking exposure to the healthcare sector look beyond real estate to the entire industry spectrum, including pharmaceutical, medical technology and diagnostic equipment. In many cases, they buy operating businesses along with the real estate, such as hospitals and clinics, from which they run their operations.
Large private equity funds spent US$78.9bn in more than 300 deals last year, according to Bain. In its Global Healthcare Private Equity and Corporate M&A Report 2020, Bain notes that the volume of transactions in 2019 was the highest on record, with healthcare deals representing 18% of all disclosed private-equity deal value – up from 14% in 2018.
The report says the average deal size rose about 25% in healthcare as funds turned to larger assets – 27 deals were valued over US$1bn in 2019, compared with 18 deals in 2018.
As deals become larger, private-equity groups are forming joint ventures with sovereign wealth funds and pension funds to increase their investment scale. The standout deal last year was the purchase of Nestle Skin Health for US$10.2bn by the private equity firm, EQT Partners, and Abu Dhabi Investment Authority (ADIA).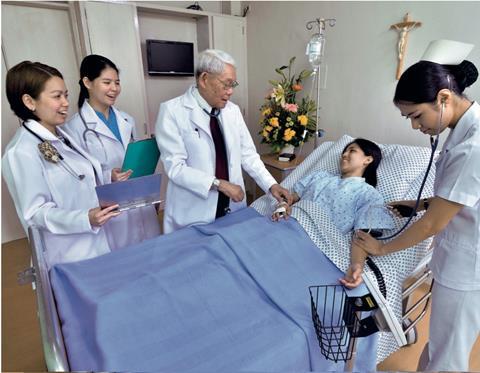 An ADIA subsidiary also joined a consortium that includes Singapore sovereign wealth fund GIC which acquired the Boston-based Press Ganey for US$4.1bn – the second-largest deal of 2019.
ADIA, which is headed by Pascal Heberling, is targeting healthcare as one of its "five core industry verticals" in its private equity practice.
"We remain open to growing our healthcare exposure, assuming we can continue to find transactions with the kind of attractive risk/returns seen in recent years," an ADIA spokesman says.
ADIA's first large direct investment was in 2014. "We have also seen meaningful growth in some of our earlier healthcare investments, including the contract research organisation, PPD, and a large US hospitals group," the spokesman says.
GIC has been steadily creating a healthcare portfolio through its private-equity arm for several years. Today it counts Rede O'Dor, the largest hospital chain in Brazil, Metro Pacific Hospitals, the largest private hospital group in the Philippines, and an expanding hospital portfolio in Australia among its healthcare assets.
In the past year, GIC has invested several billion dollars in a wide range of healthcare services, including more than A$2.5bn in Australia with Northwest Healthcare Properties.
Fellow Singapore state fund Temasek groups healthcare with agriculture, which account for 8% of its S$313bn (€198bn) of assets.
"The direction of our investments is defined more around trends rather than a view on a particular sector," a Temasek spokesman says. "We have identified six structural trends in which we invest. Broadly, we are looking for opportunities that bring about a better, smarter and more sustainable world – for example, in life sciences (including healthcare) and technology-led areas."
Temasek has been identifying opportunities in the US and China. In the US, "particularly in areas such as technology and life sciences, where the US remains a leader", the spokesman says. Temasek has invested US$800m with Alphabet's Verily Life Sciences.
"In China, as the economy continues to rebalance, driven by domestic consumption and more affluent households, consumption patterns are shifting," he says. "Linked to this, we see increasing demand for quality services in areas such as healthcare and education."
In February last year, Temasek invested in India's Dr Agarwal Eye hospital chain to help the Indian company expand its hospital network of more than 80 hospitals, spanning 11 countries.
Temasek has developed a platform known as Sheares Healthcare, whose objective is to build a healthcare delivery ecosystem in Asia and beyond, says Kapur. "Sheares Healthcare invests in healthcare assets supported by teams of professionals to help provide the services to scale portfolio companies." Sheares has financial stakes in hospital groups such as Columbia China and Manipal Hospitals in India.
Healthcare assets make up 2.3% of the C$1.68bn real estate portfolio of Canada's C$23.5bn Public Sector Pension (PSP) fund, according to March 2019 figures. PSP has been a consortium member in a number of large healthcare deals in Europe and the US. In 2017, it teamed up with Partners Group to buy the European laboratory operator Cerba Healthcare for €1.8bn. A year later it joined a consortium including TPG Capital to take private Kindred Healthcare, a US provider of healthcare services, including hospitals, nursing centres, rehabilitation, and care management, in a US$4.1bn transaction.
Then, as a follow-up, it participated in the $US1.4bn acquisition of Curo Health Services, a provider of hospice services, which was merged with Kindred at Home to create the largest hospice operator in the US.
While the GICs or ADIAs of the world have the resources to take direct ownership, others invest through funds run by private-equity groups, such as KKR, Blackstone and Partners Group.
KKR is entrenching its presence in Asia-Pacific. It has a large healthcare portfolio there, including interests in hospital networks in China, India and the Philippines, in medical devices in Japan, and specialist service providers and generic pharmaceuticals in Australia.
Last July, GIC backed KKR in its US$684m acquisition of Metro Pacific Hospitals, the largest private hospital operator in the Philippines.
"Metro Pacific presented a compelling opportunity to acquire the leading hospital operator in the Philippines," says Gareth Woodbridge, managing director and a member of KKR's Asia private-equity team.
"The Philippines has one of the lowest penetrations of healthcare infrastructure and expenditure in Southeast Asia, with a young demographic and fast-growing middle class providing strong demand for services and volume growth.
"We see the opportunity to support Metro to meet growing demand for its services, to pursue acquisitions and to introduce new technologies." KKR sees "similar supply gaps" in India and China, he says.
KKR also owns Max Healthcare, the largest hospital network in North India after merging with Radiant Life Care last year. Other investments include Kareway Health, a leading hospital network in the Greater Bay Area of southern China.
"Demand for healthcare services continues to show exponential growth, supported by global trends of ageing populations and increasing disease incidence," Woodbridge says.
He says that in emerging markets across Asia, rising incomes and a growing middle class are behind increased demand for quality healthcare. There is a need to create operators of scale that can provide quality and affordable healthcare to the mass market.
"We see attractive private-equity opportunities across both types of markets, and KKR's breadth of global sector expertise means we are positioned to tap into these compelling opportunities.
"Companies in these markets benefit from the provision of capital for growth and consolidation, while operational support can help them navigate expansion and efficiency upgrades."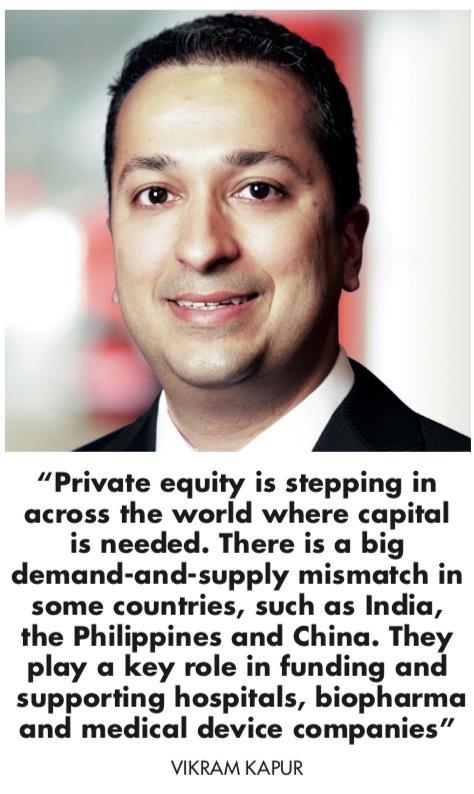 KKR also looks to market consolidation. "We established Kareway to consolidate China's fragmented private hospital market," Woodbridge says. "The Kareway platform aims to address demand for high-quality and cost-effective healthcare, while enabling hospitals to provide more specialty care in areas including obstetrics, gynaecology, orthopedics, oncology and nephrology."
On new opportunities, Woodbridge says: "Vietnam is an example of a market that we're looking at, given its favourable dynamics and demographics."
Kapur says: "Private equity is stepping in across the world where capital is needed. There is a big demand-and-supply mismatch in some countries, such as India, the Philippines and China. They play a key role in funding and supporting hospitals, biopharma and medical device companies."
In Ireland, Eugene O'Callaghan, director of the Ireland Strategic Investment Fund (ISIF), says about 13% of the sovereign wealth fund's Irish portfolio is in the healthcare sector. In 2019, the fund revised its strategy to focus on five key themes of particular significance to the Irish economy, including healthcare.
"We will invest on a commercial basis in Irish healthcare enterprises in a way that adds to economic activity in Ireland and supports plans to scale and to be part of the next wave of global businesses that are headquartered in Ireland, or which have significant operations in Ireland.
Ireland has established a strong reputation as a global leader in healthcare and life sciences, he says, adding that ISIF invests to support the further development of these clusters of businesses.
While ISIF has a home bias in its investment, large pension or sovereign wealth funds are scanning the globe for opportunities.