Nearly 9,000 areas in the US have officially become 'opportunity zones'. Christopher O'Dea asks whether institutional investors should set foot in them
The US is known as the Land of Opportunity, where hard work and persistence can build a fortune and make the American Dream come true. Now many parts of the country have been officially designated as lands of opportunity – places where the US Treasury Department and state governors want to help those dreams unfold.
The Tax Cuts and Jobs Act of 2017 included a new economic development tax incentive – opportunity zones (OZs) – designed to encourage long-term private capital investment in the country's low-income communities. The incentive is that investors who are sitting on capital gains can realise those gains and if they reinvest the capital in certain types of assets in an OZ within 180 days, they can cut their tax bill by 10-15%, depending on how long they hold the asset. Assets that are held for 10 years would incur no tax on the capital appreciation.
Some analysts have said the creation of OZs is the biggest change in the way the US government incentivises investment in economically struggling areas since the 1977 Community Reinvestment Act required the Federal Reserve and other federal banking regulators to encourage financial institutions to help meet the credit needs of the communities in which they do business, including low-income and moderate-income neighbourhoods.
The 8,700 areas designated as OZs span the country. Treasury Secretary Steven Mnuchin has said the US is hoping to attract $100bn (€88.3bn) in new capital to the economically struggling areas. That capital is expected to originate from taxable financial investors such as insurance companies, corporates and private individuals.
All told, these areas are now eligible to tap into over $6trn of unrealised capital gains to support redevelopment projects and new businesses, according to a major study published in December, 2018 by a consortium including the Strong Prosperous and Resilient Communities Challenge (SPARCC), the Center for Real Estate and Urban Analysis at George Washington University and LOCUS, a national coalition of real estate developers and investors that advocate for sustainable, equitable, walkable development in America's metropolitan areas.
"This is a good example of where bipartisan legislation is working because it has definitely generated interest and increased the transaction volume in these OZs," says Todd Henderson, head of real estate for the Americas at DWS. "We're seeing investment from long-term private capital into these areas, which are some of America's underserved communities." Through its traditional investment activity, DWS already has about $1.5bn invested in areas that now qualify as OZs, he adds, primarily in multifamily and industrial assets.
In most cases, to be recognised as an OZ, an area has to meet one of two criteria: the poverty rate must be at least 20%, or the median family income of the zone can be no greater than 80% of the area median family income. A third possibility is that the chief executive of a state can grant qualifying OZ status to areas adjacent to OZs if the governor believes that development of the adjacent areas would be critical to the successful development of areas meeting the primary OZ criteria.
But some campaigners have raised concerns that the effort will just fuel gentrification and, instead of revitalising economically struggling areas, OZ investments will simply replace existing assets with new developments that will push out low- and middle-income residents and small businesses. According to the SPARCC consortium report, "there's enormous excitement amongst investors and local policymakers" about the potential for OZ capital to revitalise struggling areas. But at the same time "there's enormous concern among local policymakers and community groups who are afraid that this tax incentive will crowd-source unmanaged gentrification and displacement or accelerate climate change".
That conundrum highlights the opportunity for institutional capital, which is often invested in part to achieve social impact, sustainability and environmental objectives that might not be ranked as highly by taxable, private-sector investors. Non-taxable institutions, not motivated by seeking tax savings, are seen as a potential source of capital to invest alongside taxable investors in fund structures targeting OZ projects. Institutional investors and foundations are already taking steps to create metrics and indicators to encourage the potentially large amount of taxable capital that could flow to OZs to generate positive triple-bottom-line outcomes.
Institutional investors are eyeing OZs but are being cautious, for now. In January 2019, Preqin conducted a survey of investors to gauge their perception of these new investment vehicles and to understand how OZ funds might fit into investment plans. Owing to the uncertainty surrounding unfinished regulations – which the Treasury Department has since clarified with rules favourable to property investment – as well as the risks associated with investing in distressed regions, the survey uncovered a wariness about investing in opportunity zones, with 92% of investors not currently invested in OZ funds. However, 51% of investors are considering investing in the next 12 months, and a further 12% are interested in investing after this period, demonstrating clear interest in this nascent sector.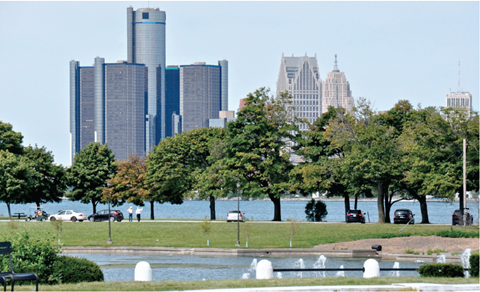 Preqin found that a substantial 81% of investors are targeting diversified OZ investments, reflecting caution. By targeting multiple vehicles or a diversified fund, investors aim to hedge their risk by mixing investments in more rural and distressed OZs with investments in areas adjacent to metropolitan markets.
The cautious outlook suggested by those numbers may well reflect that the OZ programme is new. In fact, guidelines issued by the Treasury department have clarified the requirements for an investment in a company to receive the favourable tax treatment of the OZ programme. That extended the scope of the opportunity from property alone to a wider range of businesses, in turn further widening the property sectors expected to benefit from the programme.
The implications of the new guidance are just starting to percolate through the investment community, says Henderson. By clarifying the requirements to qualify as an OZ business, "businesses will be hard-pressed not to consider opportunity zones as a location to start or expand businesses, which should drive private-equity investment into the zones", he says.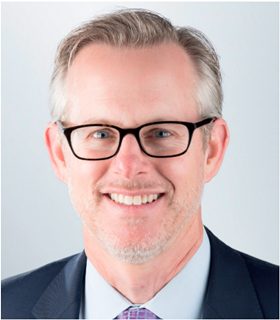 "The initial expectation was that OZs would be a pure property opportunity, with the opportunity mainly for multifamily and industrial property. But now the probability is that there will be more opportunity for investment in office property. This takes an already interesting property opportunity and makes it more interesting."
One thing to keep in mind is that "incentives alone can't turn a bad deal into a good deal", says David Coelho, CIO of Bridge Investment Group and CIO of its OZ strategy. For that reason, Bridge is initially working with partners to focus OZ activities on development sites that were under way prior to the creation of the incentive programme, he adds. Such sites represent property investment opportunities that have already demonstrated economic viability.
Early projects that Bridge is involved with include a transit-oriented multifamily development in Maryland, and a retail/multifamily mixed-use project in California. Virtually any asset appropriate for a 10-year holding period could work as an OZ investment, Coelho says. The selection of assets and markets would depend mainly on an investor's strategy. "Every investor is going to look at this differently," he says. "There are OZs in every state in the country, and from our perspective we focus on the about 40 markets we know very well."
The OZ initiative has caught on rapidly. At the Milken Institute Global Conference in Beverly Hills, California, in April, Brookfield Property Partners CEO Brian Kingston said the company was nearing the launch of an opportunity fund. Recent media reports have cited companies, including Goldman Sachs, Starwood Capital Group, EJF Capital and RXR Realty, that have started to invest in OZs, or are raising money to do so.
Two of the largest non-profits in the US, The Rockefeller Foundation and The Kresge Foundation, have teamed up to request that fund managers submit ideas for investment strategies that create wealth, assets and opportunity in low-income communities, based on the new OZ law. The request noted Detroit, Memphis and New Orleans, and indicated that proposed strategies should include measurement of impact and equity.
What is clear is that a new investment wave is under way. "Investors will scour these zones and make a determination as to which zones are a fit for their particular strategy," says Henderson. "Investors will look at the underlying characteristics of these zones, and choose those that meet the criteria of their investment strategies."
Capital from OZ investments "will absolutely stimulate economic activity in these regions, and that will drive more capital into those areas", he says. Over time "I think we'll accomplish what this legislation has set out to do".