Blackstone has ambitions to create a new $40bn infrastructure business by launching a single fund. Christopher O'Dea reports
In May, New York City-based Blackstone Group announced it was working with the Public Investment Fund (PIF) of Saudi Arabia to create a $40bn (€35.6bn) fund to invest in infrastructure. The Middle East sovereign wealth fund has committed $20bn, with the remaining half intended to come from other third-party investors.
The intended size of the fund raises the stakes in the infrastructure capital markets. Blackstone Infrastructure I is targeting more than twice as much as any previous vehicle, according to Preqin, and the anchor commitment of $20bn from PIF is the largest single contribution of any investor to an infrastructure fund.
This illustrates the trend towards capital concentration in the unlisted infrastructure market, Preqin says, with investors looking to commit more capital to fewer fund managers. This has led to a situation in which fundraising as a whole has reached record levels, but a small coterie of firms has secured the majority of investors' assets.
More significantly, the new fund marks the launch of a new business for Blackstone, with PIF as a strategic partner. This one comes with a twist: unlike its platforms in private equity and real estate, in which assets are acquired, curated into efficient portfolios and then sold to major global investors or via public offerings to realise gains for Blackstone's limited partners, a source close to Blackstone says the company intends to hold investments in the new fund for long periods, commensurate with the long-term nature of infrastructure assets and concession contracts.
Yield-hungry pension funds and other institutions have been eager to invest in infrastructure to lock in the steady cash flows generated by fee revenue from critical assets, which are often indexed to inflation. Investors will not be the only ones to benefit from the long-term investment brief of the new fund. Known as a permanent capital vehicle, it will give Blackstone an additional recurring cash-flow stream, which analysts believe should support the firm's stock valuation, reducing the cyclicality of its revenue that largely results from periodic dispositions of assets by its private equity, real estate and other businesses.
The initial reaction was favourable. "We view the announcement as a significant positive" for Blackstone, Goldman Sachs said in a research note. "It positions the firm to be the largest global infrastructure-dedicated investment platform, with significant growth potential." The new infrastructure business, "which we believe over time will evolve into a standalone segment, adding to the firm's strength", Goldman says, creates a more recurring cash-flow stream "which, over time, will help reduce the cyclical nature of Blackstone's cash flow and likely result in higher valuation for the stock".
The new business is being led by Sean Klimczak, a managing director in Blackstone's private equity group who has extensive experience in power generation, renewables, and mid-stream energy transactions.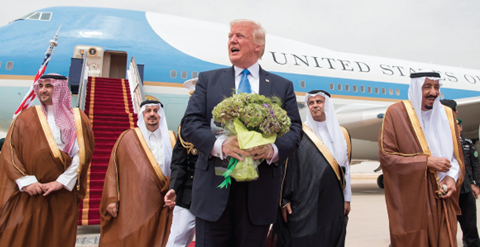 The firm has made about $40bn in private infrastructure investments over the past 15 years. Several former Blackstone bankers launched Stonepeak Infrastructure Partners in 2011, which manages $7.3bn and, according to reports, is seeking $5bn for a new fund.
Blackstone is making a commitment to the new business, and intends to hire externally to build a dedicated infrastructure team, said the source. On the company's first-quarter earnings call, Blackstone president Hamilton James said "it does take a while to build new capabilities".
Prior to the announcement of the new business, James added, "we're laying the groundwork" for the new unit, "talking to some anchor investors, and putting together our team". While noting that it will "take a while to roll this out", Blackstone has clients in its corner. "We have an awful lot of interest from our limited partners (LPs)," James said. "We're getting a lot of reverse inquiries from LPs, urging us to get into the business. I'm optimistic that this will play out over the balance of the year and we'll have a very good business by the end of the year."
The new fund "looks set to focus quite specifically on the US, and so will not have such a large impact on other geographic regions", says Tom Carr, head of real assets products at Preqin. "It coincides with the US government's drive to rejuvenate national infrastructure, but typically, large infrastructure funds such as this have deployed the bulk of their capital into commercial rather than public assets."
"What remains to be seen," Carr adds, "is how the government can convince private funds to commit capital to highways and bridges rather than refineries and airports."
Klimczak's team intends to look at all those asset classes, according to the source close to Blackstone.
The team will aim to deploy a minimum of $1bn in each investment. In the announcement, Blackstone estimated that the $40bn in equity capital would support total purchasing power of $100bn, including debt capital. With capital-raising under way, Blackstone declined to comment on the fund or the new business.
The Saudi PIF is expected to contribute up to 50% of the total assets of the fund, with its contributions being made over time to match commitments from private investors. The fund will target returns of between 10% and 12%, the source said.
But the fund will face some constraints, size being perhaps foremost. A $40bn fund will need to deploy its capital in large blocks, and this will naturally limit both the assets it can bid for, and the number of competitors it might face, Preqin notes, so it is too soon to project what type of transactions Blackstone might engage in.
"Even the recently closed mega-funds from Brookfield and [Global Infrastructure Partners] are very early into their lifecycles, and as such we do not have a clear picture of what their portfolios will come to be," Preqin says.
What is emerging is a new landscape for the sector. "Unlisted infrastructure funds already see competition for deals from strategic investors and institutions such as sovereign wealth funds which are also able to deploy significant sums of capital," says Carr.
It is in Blackstone's DNA to be ready when opportunities arise. Addressing an analyst's question about how Blackstone deploys its own capital, Schwarzman said: "It's always great to have the firepower to do whatever comes your way."
Fund Management Infrastructure: Creative cash flows
1

2

Currently reading

Fund Management Infrastructure: Blackstone eyes $40bn fund

3