The crucial role that timber plays as an alternative material to concrete, steel and plastics is becoming evident. Florence Chong reports on a fast-evolving global industry
Beyond windmills, solar panels and a constant stream of innovation to mitigate carbon emissions in the built environment, many now believe timberland holds the key to a more sustainable world as it shifts towards a circular 'bio' economy.
Using forests for carbon sequestration is a known path to reducing carbon dioxide, but the crucial role of timber products in helping limit global warming to 1.5°C by 2030 is only now becoming more evident.
An increasing range of products manufactured from sustainably-cultivated forests is contributing to climate-change mitigation. These compete with a wide spectrum of products relying on high-energy inputs in the manufacturing process.
They range from cross-laminated timber used in construction of high-rise structures as a replacement for concrete and steel, to the wood fibre and pulp used in production of fabrics and baby nappies, replacing synthetics.
"There is a recognition that we need to make some significant changes to how the world economy operates in order to be able to manage through this century – when population will grow to 10bn people with a gross world product of US$300trn (€245trn)," says David Brand, chief executive of New Forests. "It is a huge economic challenge. If the world is ever to get to a net-zero outcome, it is imperative to deal with issues like materials used in the built environment."
Brand founded New Forests in 2005. The company now manages 950,000 hectares of timberland, in six countries, valued at more than A$6.6bn (€4.1bn). "Over a third of the solution to climate change between now and 2050 needs to come through sustainable land use and conservation," he says.
As that transition starts, Brand sees multiple pathways to the low-carbon economy ahead. "The energy sector is moving away from fossil fuels to renewables," he says. "Mobility is moving away from internal combustion engines to electric vehicles. The built environment is moving to lower carbon emissions, and we are moving away from high levels of waste to the concept of a circular bio-economy. These trends intersect with the forestry sector."
The construction industry is developing engineered wood substitutes for steel and concrete, and the material flow across society is moving away from single-use plastic. "There is a shift towards the circular economy where materials like wood and wood fibre can be recycled and reused and ultimately decompose naturally," Brand says. "Sustainable land use will emerge when we balance and integrate the conservation of remaining natural ecosystems with sustainable production of food, fibre and timber in landscapes."
Land use, he says, has been "one of the really under-invested areas" in tackling climate change. "But that is changing. There is an emerging focus on forestry as a sought-after ESG-ready investment."
Brian Kernohan, chief sustainability officer at Hancock Natural Resource Group (HNRG), says: "We share the view that forest and farmland have a big role to play in helping us meet the Paris Agreement targets. We are conscious of how management practices can influence carbon stocks in trees, and carbon stored in soil. These occur naturally, and, if managed properly and appropriately, we think hold great promise for the planet."
Tom Sarno, HNRG's global head of timberland investments, says: "Forests offer the three Ss – sequestration, storage and substitution. Together, these can provide much-needed natural climate solutions."
Sustainably-managed forests capture carbon and wood products made from them are starting to be recognised as carbon-storing, Sarno says. "These building products then store carbon in the urban environment."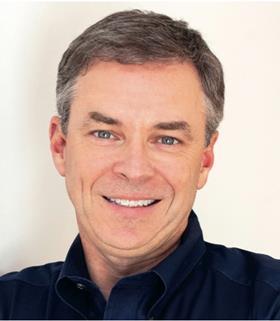 HNRG, a Manulife Investment Management company, manages about US$10.3bn-worth of timberland across 5m acres (2m hectares). It also manages US$3.8bn in agricultural assets. Sustainability and responsible investing for the HNRG falls under five pillars – ecosystem resilience, climate stability, watershed protection, power empowerment, and community prosperity.
"These pillars represent what we consider to be areas of focus in our timber and agriculture space," Kernohan says. "Climate change is something we do care about. And we have metrics and performance indicators to guide us. We value stewardship of the environment. That includes responsible management and protection of resources. We would include a sensitive forest type that needs special protection, for example, in our sensitive-land programme."
Timberland managers use third-party programmes to provide certification standards. These entities include the Forest Stewardship Council (FSC), which certifies timber products, and the Programme for Endorsement of Forest Certification (PEFC), a global alliance of forest certification systems.
Kernohan says: "We adhere to the standards of these organisations and support them in continuously improving their standards – the bedrocks of our sustainability programme. These certifications allow you to document performance and things like biodiversity, clean water, appropriate use of chemicals, soil management and general forestry practices – as well as a lot of social elements. We have been calculating carbon stored in the forest over a decade – before it became such an important topic today."
Technology is used in various aspects of forestry management, says Sarno, most notably in measuring carbon. Remote sensing using light detection and ranging (LIDAR) technology makes it is possible to take accurate data on every single tree in a forest, he says, emphasising that accurate data is important because it plays a crucial part in the understanding of the forest and the changes that are taking place over time.
According to HNRG's most recent sustainability and responsible investment report, the manager aims to "rigorously" account for net greenhouse gas emissions in each of its properties, which it describes as "a net-carbon sink".
"We actively participate in carbon markets," the HNRG report says. "In 2019 alone we sold over 1.2m credits from our New Zealand forests. Since inception, we have sold over 6.1m metric tonnes of carbon credits."
Increasingly, pension and superannuation funds are looking to timberland under their broader ESG impact-investing umbrellas. This is reflected in increased demand for the asset class.
"Timberland is emerging as an asset class for those interested in ESG as a means of providing sustainable solutions for society," says Sarno.
Both the Australian and New Zealand sovereign wealth funds, the Future Fund and NZ Super, respectively, together with Unisuper, the A$80bn Australian superannuation. fund, have been early, significant investors in timberland. Each fund regards its timberland investment as delivering more than returns – rather as an impact investment that doubles as a climate-change mitigant.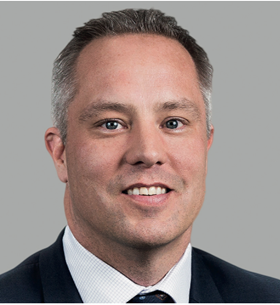 James Fraser-Smith, Future Fund's head of unlisted infrastructure and timberland, says: "As a renewable resource, wood products are well-positioned to benefit from potential tailwinds provided by any decarbonisation efforts."
By June 2020, infrastructure and timberland represented about 7% or A$1.2bn of the Future Fund's total asset allocation. "The Future Fund believes that sustainably-managed timberland assets provide attractive risk-adjusted returns to our portfolio, driven by the projected long-term demand for wood products," Fraser-Smith says.
Joel Posters, head of investment stewardship and ESG at the Future Fund, says the investor actively engages with its managers to articulate and ensure that ESG goals, such as emission targets, are achieved. "We engage with all relevant investment managers to assess their capacity and commitment to manage ESG considerations on the fund's behalf. We do this before we commit capital, and then throughout the investment relationship with that manager," he says.
A spokesman for NZ Super says: "We're well aware that climate change will have a deep impact on the forestry sector. We commissioned research by Mercer to inform our climate-change investment strategy, which highlighted that shifts in long-term temperatures will impact typical growing patterns and locations, causing significant disruption. Climate change may also lead to increased incidences of pestilence, disease, drought and wildfire."
NZ Super has exposure to forests in Australia and other countries, including Brazil, Uruguay, Chile, Guatemala and Cambodia, through Global Timber Investors 8 and 9, managed by New Hampshire-based Global Forest Partners.
NZ Super's largest single investment is a 42% stake in Kaingaroa Timberlands, owner of the 190,000-hectare Kaingaroa forest plantation located in the central North Island of New Zealand. "We work closely with the forest manager to ensure sustainable practices are built into all parts of its forestry operations," the spokesman says.
Social issues such as worker safety and local communities have become emerging ESG issues. The health and safety of workers on timber plantations, for example, is a top priority for UniSuper, the super fund for the university sector. Unisuper, which is aiming to convert its portfolio to net zero, is the only Australian super fund so far to have invested in timberland, its portfolio valued at more than A$700m. UniSuper has nine board seats in three timber companies, and chairs the health and safety committees on each of these boards. It invests in timberland through HNRG.
Sarno says: "We are on a journey towards zero harm. To operate safely on the ground is to have productive teams. Frankly, we believe that zero harm is the only target because no job is so important that someone's safety is compromised."
Safety performance can be measured in many ways, Sarno says, adding: "We don't want to be an average in the pack. We want to be the leader."
Upholding ESG principles at the behest of clients has its upsides. Brand says: "We aim to create additional sources of revenue, selling carbon offsets or conservation easements while still producing sustainable timber, rubber and other types of commodity products. Most of our investments have positive cash flow from the first three years of operation."
New Forests aims to generate 2-4% higher returns by being exposed to the California carbon-offset market. It also participates in carbon-offset programmes in Australia and New Zealand. New Forests registered 7m carbon credits across its investments in 2020.
Sarno says: "Investors have long enjoyed timberland for a variety of commercial factors associated with its attributes – a stable cash yield and steady performance relative to other assets." The need for a higher sustainability approach has not detracted from returns, he says. "In fact, it has impacted on our returns positively."
Case Study: Seeds for future ESG
New Forests' Asian timber fund has been focusing on sustainable forests, land conservation and helping local communities Florence Chong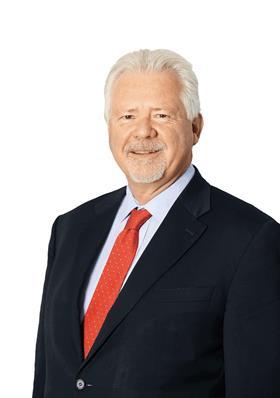 With the capital raised for its first Asian timber fund, New Forests invested in three countries – Malaysia, Laos and Indonesia.
Its Indonesian asset, in the province of West Kalimantan, was an investment in a 100,000-hectare concession that established a large-scale rubber plantation on degraded land.
What differentiated the US$170m (€138m) New Forests Tropical Asia Forest Fund from its other timber funds when it launched in 2012 was a flexibility to invest in greenfield projects on degraded land.
Speaking of the Indonesian investment, David Brand, chief executive of New Forests, explains: "Prior to investment, we had done very detailed mapping of the concession area to determine plantable areas and conservation areas. We began reworking the land over subsequent years."
New Forests planted the degraded land in Kalimantan with rubber trees. About 25,000 hectares has been established to date, some using a new breed, known as timber latex clones. These produce latex and can be used for timber.
The Kalimantan asset became the major first rubber plantation in Indonesia to gain certification from the Forest Stewardship Council, a global organisation certifying timber products from sustainable sources. It also scored top sustainability ranking from SPOTT, an organisation that assesses commodity producers and traders on public disclosure of policies, operations and commitments related to ESG.
Land forming part of the Kalimantan asset was managed exclusively for conservation, with assessment of areas for restoration and protection informing future management.
Brand says: "We expect that the conservation management system we have in place will be able to create carbon offsets which can be sold as another revenue stream out of the investment."
The Asian fund's investments in Laos focus on a community-outreach programme targeting hundreds of local farmers as smallholder participants. "We provide the trees and the technical support and, when it is time to harvest, the farmers get the same market price as we do for their timber," says Brand.
The underlying strategy is to create a real economic opportunity for subsistence farmers on annual incomes of about US$2,000.
Such investment models, which Brand hopes to deploy in other regions, have a high conservation outcome while also producing certified, sustainable commodities, he says, noting that New Forests' sustainability and responsible investing framework is broadly similar across the three regions in which it has interests – Australia New Zealand, Southeast Asia and the US.
"Within those regions," he says, "I would say the challenges are different. In Asia, there is much more emphasis on rural community development. Australia and New Zealand have opportunities to create stable employment in rural areas, together with conservation challenges. In the US, the focus is around trying to find new ways to re-segment a mature asset class to deliver higher returns from a high-sustainability approach.
"I would say our ESG framework goes across all three of our investment strategies, whether it is Australia-New Zealand, the US or Asia. We have a single responsible investment policy. We use third-party certification of our management. And we have a social and environmental management system for all our investment programmes."
Forestry: Seeing the wood in the trees
1

Currently reading

Forestry: Seeing the wood in the trees

2