The Ukrainian conflict is causing chaos, but it could also accelerate the growth of sustainable farming. Christopher Walker reports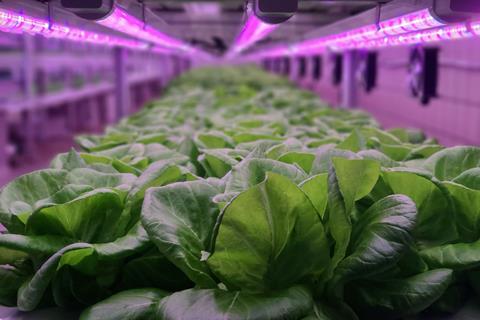 "The Ukrainian invasion is a real game changer for agricultural markets," says Gary Vaughan-Smith, CIO of Silver Street Capital. "It has led to two huge impacts: a dramatic disruption in food supplies; and a dearth of the crucial fertilisers on which agriculture depends."
According to Vaughan-Smith, 23% of global wheat production is affected, as well as 19% of barley and 18% of corn. For sunflower oil, it is 64%. "Historically, a doubling in prices could be generated by shortfalls in production of just 6%. So these shortfalls are massive, and we may not have seen the full effect on prices."
Then there is the disruption to fertiliser production. For farmers there are three main fertilisers that are important: phosphates, potash and nitrogen. "Something like 37% of global potash comes from Belorussia and Russia combined, most [of which] is sent across the EU [now forbidden] or out of the port of Odessa – hardly a secure route at the moment," says Vaughan-Smith.
However, the conflict in Ukraine has only compounded an existing situation. There had been major disruptions in global distribution patterns due to COVID-19 on top of long-term secular trends biting into supply. Peter Bachmann, head of infrastructure at Gresham House, says: "Food security was already a major issue globally well before the invasion of the Ukraine."
And, of course, there were the growing effects of climate change. "The current disruption," says Vaughan-Smith, "is coming on the back of a difficult situation caused by severe weather."
The past two years have witnessed La Niña weather patterns, normally a relatively rare phenomenon that can inflict drought conditions in parts of the world. "Back-to-back we've suffered two La Niñas," says Vaughan-Smith. "Some even fear that we may have a third one coming."
Then there are the long-term demand pressures, not least a world population that has grown from 6.1bn to 7.9bn since the start of the century. Tristan Fischer, CEO of vertical-farming business Fischer Farms, says there is "the massive growth in the global middle-class population" and a quadrupling of consumers with "voracious appetites for fish and meat and more exotic fruits and vegetables". All of these factors have combined to magnify the crisis, even in developed markets.
The implications vary for different types of farms. Richard Jacobs, managing director of private markets at Kempen, says: "In the horticultural markets, there are big differences between small and large farms. For the less intensive farms, there is a margin squeeze going on, and there's no question that many will go out of business. Our olive farms in Portugal have something like 3,000 trees to a hectare, whereas some of the more traditional smaller farmers have only 150."
He adds: "For the tenant arable farmers operating in the northern hemisphere, while margins have been very good in the last year, allowing them to prepare materials for this year, there are serious concerns for 2023."
It is a question of timing. In his analysis of the situation, McKinsey partner Nicolas Denis observes: "The agricultural value chain is a bit more complex than other supply chains because there are some specific windows for preparing the field, for planting and for harvesting. For instance, for barley, sunflower and maize, the planting season is happening right now."
The danger Jacobs alludes to is that, just at the wrong moment, farmers "might have to cope not just with soaring raw material price rises, but also with rising labour costs and higher interest rates. Many of the smaller farms are highly leveraged and will be penalised."
For Michael Gunderson, head of agricultural strategy at MetLife Investment Management, the crucial question is what is going to happen as a result of rising interest rates. "We are beginning to see some softening in the US residential market, but that has not yet happened in the agricultural sector. But certainly at some point farmers will start to feel the pinch," he says.
"Fortunately, however, there is a lot of room to absorb interest expenses. The US farmer's balance sheet overall shows something like a 17% ratio of debt to assets. There may be some younger, newer, farmers who are more highly leveraged but, generally speaking, the agricultural sector is well below levels that might cause concern."
How stretched farmers become depends on whether they can pass on all these rising cost inputs. "This is the [million dollar] question," says Jacobs. "Margins may contract, they may expand. It will depend to what extent retailers and their suppliers are able to resist pushback from consumers."
Urgent need for solutions
"I anticipate incredible price inflation in the second half of this year and into next year, says Johnnie Wilkinson, CEO of grocery real estate owner Greenman Group. "This will feed through to general inflation, taking it much higher than the 8-10% we're seeing at present." But he cautions that "politicians watch food prices very closely, because their voters do".
Edzard Potgieser, director of private markets at Kempen, agrees: "At some point there will be consumer resistance or changes in government policies. Regulatory changes are one of the most unpredictable risk factors."
Politicians everywhere are certainly paying attention, not least because the UN Secretary General recently said the current situation "threatens to tip tens of millions of people over the edge into food insecurity followed by malnutrition, mass hunger and famine".
Peter Bakker, CEO of the World Business Council for Sustainable Development (WBCSD), says: "The UN has created a global crisis taskforce, with focus groups on three areas – food, energy and famine. We are working with the UN to map the impacts on food and energy systems and exploring what business can do. There is the very real risk many farmers will go bankrupt. Within the next six to 12 months, hundreds of millions of people are at risk of starvation. Very soon the poor of the world are about to enter a very severe food crisis."
About 60% of the calories humans consume globally come from just four crops – corn, wheat, soya and rice. Vaughan-Smith says: "The first two of these have been significantly disrupted."
McKinsey has run various scenarios and, according to Denis, even "the limited-disruption scenario would have an impact until 2024".
Africa is a particular cause for concern. Vaughan-Smith says: "Africa is a net importer of wheat, around 60% of which comes from the Black Sea. This will be a major political issue and the kind of food riots we saw in Mozambique in 2007 could be repeated across the continent."
There are some grounds for optimism. Vaughan-Smith sees some potential in crop switching. "Corn is a very big user of fertiliser at $250 (€237) an acre currently," he says. This is more than double the historical average of $120. "By contrast, soya uses only $60 an acre."
He says: "But the real opportunity, the huge opportunity, is to raise the yields on corn per hectare. On small farms in central Africa, these can be as low as two tonnes per average hectare versus as much as 12 tonnes in the US. It has already been demonstrated that commercial farms in Africa can reach eight tonnes per hectare. I believe we could double yields on millions of hectares and this would easily swamp Africa's shortfall from the Ukraine."
Development finance institutions certainly appreciate this. Sami Khan, agriculture sector specialist at British International Investment (BII), says: "Supporting sustainable food production in Africa was a top priority for BII even before the Ukraine crisis, which has further highlighted the urgent need for investment."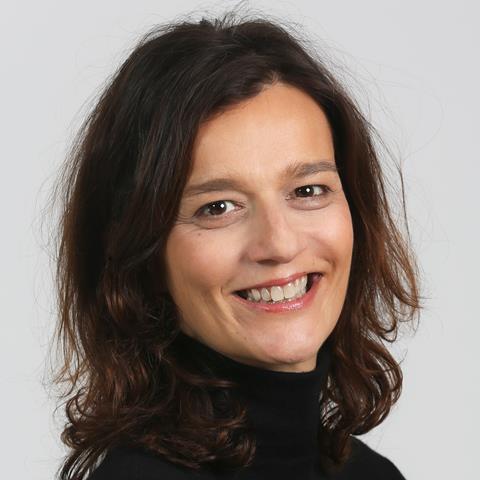 BII's strategy focuses on "driving commercial scale through increased crop yields, building inclusive value chains anchored on smallholder farmers, deploying innovative technologies… and transforming food & agri value chains to become more resilient." BII has invested in businesses such as AgDevCo, ETG and Zambeef.
Private investors also appreciate that sustainable farming is the future. Cecile Cabanis, deputy CEO of Tikehau, says: "The crisis in Ukraine has accelerated the [sustainability] agenda, with people focusing on food supply and food security. Previously, time horizons were perhaps too far out, but now, when we're talking about real life shortages of energy and food, people are really thinking differently about it."
Jacobs says: "Whilst the Ukraine conflict may be negative in its effects on our war against climate change, it may end up being a positive for the regenerative farming industry. Ultimately, it uses less raw materials, less chemicals, less diesel and less pesticides. This means 'sustainable' has a major advantage against 'conventional' in this environment."
Both Jacobs and Cabanis are seeing "huge interest" from investors. Tikehau has launched a sustainable farming fund targeting a €1bn capital raise. Kempen Capital Management's SDG Farmland Fund had €382m committed at the end of March.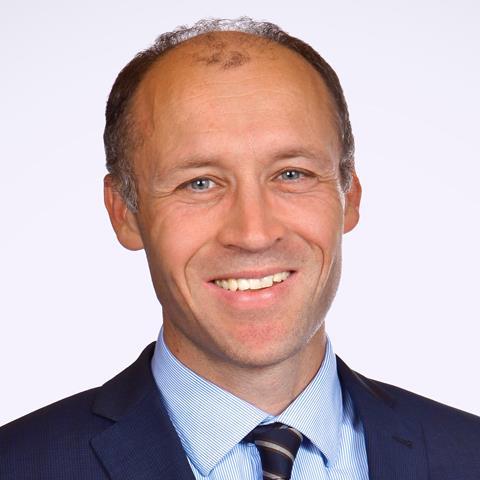 Indoor and vertical farming is another area that could provide solutions and opportunities for investors. "The need for local food production has now become hyper-critical, and we believe vertical farming offers the only tangible near-term solution to this impending food crisis," says Bachmann.
"[It is] able to produce in one acre what it would otherwise take over 250 acres to grow in the field, all in a controlled environment that is entirely independent of local seasons or climatic conditions. We now need to mobilise hundreds of billions of sustainable infrastructure capital to scale vertical farming to meet this global need."
Fischer says in the future he "wants to be able to grow high calorie crops, such as wheat and rice, and high protein crops, such as soya beans and peas, at a price point that is competitive with field grown crops in the next 10-15 years". He says: "We plan to build massive vertical farms."