The global farming industry is innovating to cut heavy carbon emissions, and institutional investors are starting to play a role. Florence Chong reports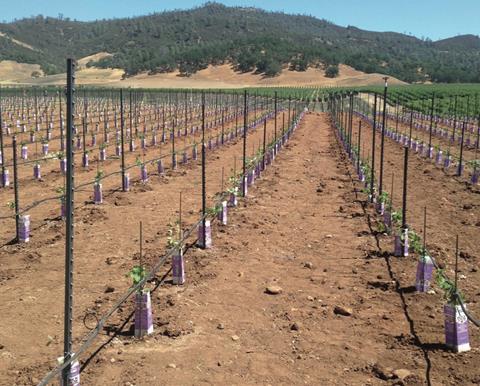 A large-scale kelp farm off the coast of Namibia has been developed to absorb carbon dioxide from the atmosphere. In Australia, photovoltaic panels now generate electricity to irrigate almond plantations.
As pressure to produce more food for the world's growing population intensifies carbon emissions, deforestation, exhaustion of fresh water supply and soil degradation, the agriculture industry is seeking innovative ways to reduce its carbon footprint.
Analysis by S&P Global Trucost, shows global industrialised farming practices cost the environment some US$3trn (€2.5trn) per year. Crop production costs US$1.15trn per year, equivalent to over 170% of its production value.
But as Steven Bullock, global head of research and innovation at Trucost points out, agriculture provides a livelihood for nearly 30% of the global population – "and it feeds every one of us".
He says: "Global food production faces a challenging landscape of rising input costs, climate change, health concerns, social inequality, resource competition and ecosystem degradation. These are some of the challenges many in the sector are trying to get their heads around."
Producers, investors and governments are focusing on deforestation which leads to biodiversity loss, water shortages and climate change, and these will define the agenda in coming years, Bullock says.
Martin Davies, CEO of Westchester Group Investment Management, a global agriculture asset manager, says: "24% of the global carbon footprint today is in agriculture, forestry and other land use. Under the Paris climate accord, we have to reduce agriculture's footprint from 12 gigatonnes of carbon emissions to four gigatonnes by 2050, the reduction has to come from regenerative agriculture, an end to deforestation, and a reduction in food waste. We all have a moral obligation to stop climate change and also to do things that enhance the environment."
Westchester, part of the Nuveen group, manages about 2.3m acres of farmland around the world worth about US$8bn. It is a founding signatory to the UN Principles of Responsible Investment in Farmland.
"Over the last 18 months, we have completely overhauled our sustainability reporting and the framework under which we implement our key performance indicators," says Davies. "We are implementing a new code of practice for our tenants and crop managers, and we are applying a quantitative approach to measure and track what is happening with our key environmental indicators such as water quality and soil health.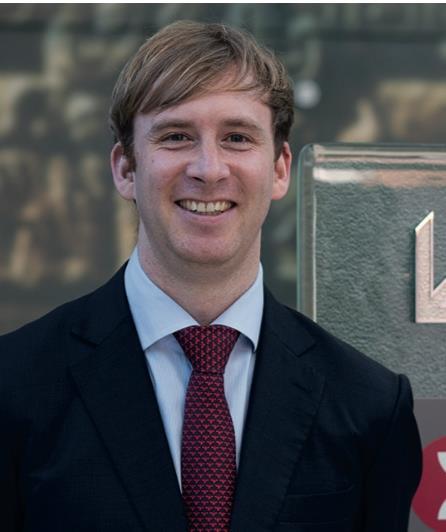 "There are so many issues – degradation of soil and water, pesticides, increasing energy use, biodiversity loss, labour, land titles, rights to land – all of these things are high up the agenda for most investors, and you have to deal with them because they influence the investors' decisions to put their capital with you."
Bor Boer, partner and CEO of TerraProtein Equity Partners, based in the Netherlands, says: "Traditional agriculture, animal proteins and things like that leave carbon footprints. Producers are looking for solutions, ranging from genetics up the production chain. The driver is a change in thinking about sustainability.
"We are seeing investors and agricultural companies looking at carbon sequestration, and one of our clients started a pilot project off the coast of Namibia, where we are cultivating kelp on an 800-hectare site.
"The growing process of kelp helps reduce carbon dioxide. The seaweed grows 30cm a day, and we can also use it in feed and as a bio-stimulant. Our client is planning similar kelp projects in Australia or New Zealand. This ultimately will be, as well, a 800 hectares site."
The Namibia farm cost US$65m to establish, but Boer says it has had a "massive positive" impact on CO2 reduction. A mix of pension and institutional investors, including Climate Fund Managers, funded the project.
Boer is also keenly aware that some forms of meat production are a major contributor to greenhouse gas emissions – cattle produce methane gas. He says the new US administration under Joe Biden "will be looking at this important factor from a regulatory perspective", having already indicated "climate issues to rank among its key policies".
Agricultural scientists are racing to come up with biological solutions. These include Australia's "future feed", an additive to cattle feed said to reduce or even eliminate cattle's contribution to global greenhouse gas emissions. Water is another area of concern. Whether in Australia, Chile, or Africa, access to water and its use is a growing problem, says Boer.
Exponential growth in demand for foods such as avocado escalates water demand. He says a solution is to turn to new varieties including some that use less water.
Bullock says: "As we move toward 2030 and beyond, it is estimated that there will be a gap of 40% between supply and demand of fresh water. Right now, agriculture accounts for 70% of all freshwater withdrawals globally."
The challenge with water, Bullock says, is that it is a very local issue – and that means some companies further up the supply chain lack an understanding of their use and dependency on water.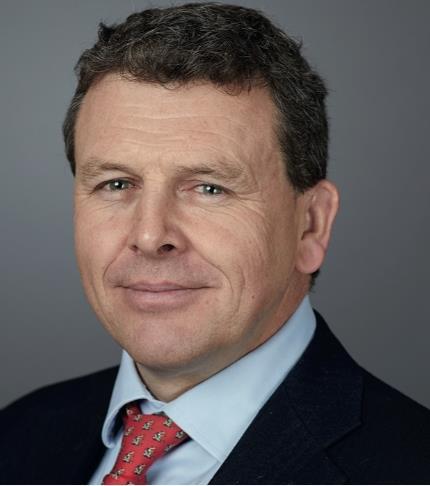 "Water is a hot topic in California," says Davies. "As part of underwriting of a 2,000-acre vineyard investment in Monterrey, we have lined water channels to prevent water loss from the existing water infrastructure and built new lined storage reservoirs. This has increased our water use efficiency by more than 50%.
"One of the things we have done in locations where the water basin is not in balance is to build groundwater recharge ponds to take surplus river water in winter, and to put that back into aquifers to recharge them."
Another approach is to recycle water. Westchester does this in the Napa region of California. "We built a storage reservoir to take water from a local sewage treatment plant and we use the treated water to irrigate our vines," says Davies.
Westchester farms are increasingly using solar energy to run water pumps. New irrigation technology such as using high-resolution photography to identify water stress and apply irrigation water with precision, or in the case of row crops land levelling for more efficient flood irrigation and tail-water recovery, are also approaches leading to better water conservation.
Bullock says the latest estimates suggest that agriculture causes about 80% of global deforestation with land being cleared for food production including meat, soybean and palm oil.
The Trucost research team has assessed soybean farming in the US and wheat farming in Germany, and reports that "both would benefit significantly from switching to organic agricultural practices – which utilise things like crop rotation, cover crops, manure instead of chemical fertilisers, and so on," Bullock says. "The research shows that profit margins for farms that use organic techniques are actually higher, while the environmental costs are significantly lower."
Synthetic chemicals in pesticides and fertilisers destroy soil biodiversity, so the hunt is on for natural solutions. One example is the use of sulphur to control powdery mildew on wine grapes. This is being used at vineyards in California.
Regenerative agriculture also has an increasing remedial role in agriculture. "The focus on regenerative agriculture is huge," says Davies. "There is a realisation in agriculture that the crops we are growing are photosynthesising and removing significant carbon dioxide in the atmosphere which can be returned to the soil as decaying plant material which raises soil organic matter.
"We are developing regenerative techniques on pilot farms in various locations in row crops, and we are trying to validate some of these practices, to measure the impact. If you grow cover crops in rotation with regular crops and also companion crops, combined with zero tillage, research suggests we can sequestrate between two and five tonnes of carbon dioxide per hectare per annum.
"In our vineyards, we plant cover crops, typically pulses, mustard or oats in winter between the rows of vines. This serves the dual purpose of preventing soil erosion and improving soil quality – and sequestrating carbon. We try to mechanise our farm operations where possible. When we invest in vineyards, for example, we make sure that the topography and the layout lend themselves to automation."
Technology is being hailed as the real game changer for agriculture. It allows for precision farming – watering and feeding crops on a need-to basis through remote sensing technologies, which identify change in the crops. Blockchain technology is also being used to audit supply chains for leakages. Research is ongoing to develop new packaging and technology that can extend the shelf life of food.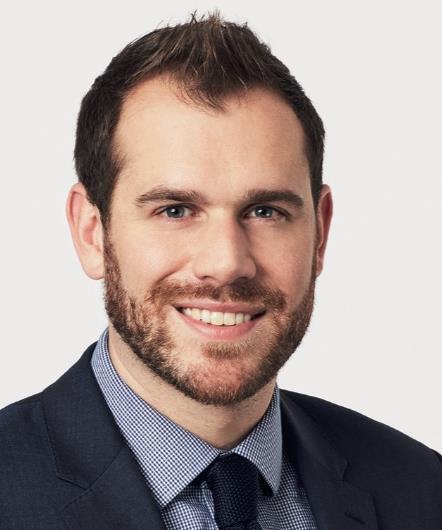 Robotisation has come as a welcome solution to resolve one of the perennial issues for agriculture – the use of low-wage workers for tasks like fruit picking. Machines are increasingly replacing humans in the picking of grapes and other fruit crops. Automation is also being developed for tasks such as leaf stripping in vineyards, to increase sunlight penetration.
Where mechanisation is not possible, Westchester employs people with disabilities on some of its farms under a programme known as Fruits of Employment. "After working with them for a number of years, we find these workers very reliable and good at their jobs," says Davies.
More investors are looking at their exposure to ESG issues in all aspects of their investments, and managers say they are seeking out managers whose farming practices are aligned with the Paris Accord on climate change.
Boer says the investor mindset has changed from one focused on yield to one now questioning how yields are generated. Questions like the use of chemicals, which add to water pollution and land degradation, are on their minds.
Bullock says: "If some of the companies in an investment portfolio are engaged in deforestation in sensitive areas, like South America, there is a reputational risk to the institutional investors. We are already seeing some key European investors highlighting this issue."
On the horizon, Bullock sees other, perhaps even bigger, issues associated with environment costs and farming practices. "One of the most important things is that environmental costs are not currently reflected in food prices," says Bullock. "That means we are left quite vulnerable to supply-chain disruption and price shocks as the climate-change impact worsens."