WeWork is grabbing the headlines with its planned IPO, but the company makes up a small slice of a burgeoning global flexible workspace market, writes John Williams
WeWork's impending initial public offering is further proof that flexible workspace has now become a mainstream part of the real estate market. The scale of the flexible workspace industry is huge – and growing. And while WeWork is a huge player across the globe, there are now more than 5,000 flexible workspace operators and 35,000 flexible workspace locations, with this number increasing every day.
As illustrated by figure 1, despite operating in over 560 locations globally, WeWork proportionately makes up only a very small percentage of the highly fragmented flexible workspace industry. As the market has grown, it is the smaller independent operators, the vast majority of which run only one or two centres, that now make up 86% of the market as more traditional landlords adapt to cater for a change in demand and to compete for tenants.
The demand for flexible workspace in the key global cities increased by 19% last year. This is more than the average increase in supply of 16% which further demonstrates the growing client demand in the market for flexible workspace. While we believe the industry will expand to 33,072 centres this year, the footprint of the flexible workspace industry is starting to change as growth in more mature cities such as London and New York stabilises and new markets drive the industry forward.
Major growth drivers in Western Europe and North America are the expansion of the industry into secondary and tertiary cities. This is largely thanks to rising commercial real estate costs in more central locations. We also see a broader societal trend towards relocation to less expensive areas, with employees demanding shorter commutes and a higher quality of life. Increasingly, companies are recognising this desire among their employees to look at alternative locations and are tailoring their real estate strategy accordingly.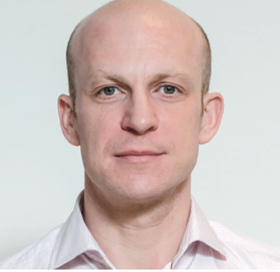 Alongside this, a recognition from larger corporate clients about the benefits of taking more flexible workspace mean that requests for 10-plus desks now make up about a fifth of the total market demand. More traditional operators and landlords are now coming into the market to compete for these larger requirements as they start to lose clients of 5,000sqft and less to more flexible options.
We should also recognise the impact of the 'WeWork effect' – the huge increase in awareness among clients of all sizes of alternative ways to occupy office space. WeWork founder Adam Neuman and other high-profile individuals have done a great job of raising the profile of the sector in the mainstream press. But the sector is gaining publicity in a way that it did not even five years ago. Some of the larger operators are looking to expand quickly or are making bold statements about future expansion plans.
Where is the market going? The following trends play a large part in our short-term forecast of 14.4% compound annual growth, which is likely to drive the industry to about 49,500 offices by 2022.
Demand moves to secondary cities
Demand is set to expand outside of the primary global city-based markets.
Occupiers continue to reassess the way they use office space. With both commercial real estate rates and the cost of living some of the highest on record, many companies are starting to look towards secondary cities to cut costs and increase affordability for employees. In Europe, Manchester and Toulouse topped the UK and French markets, thanks to increasing investment and a growing corporate focus.
Across EMEA cities, including Manchester, Lille and Frankfurt, all have seen supply grow by 15% and above in response to accelerated demand. US states such as Kansas, Nebraska and Oklahoma all reported growth rates of more than 20% over the past year.
Europe is forecast to see 255m sqft of flexible space in 2019, a 12% increase, with over 70% of this space being available in smaller secondary cities. Corporates are set to become the driving force within the flexible workspace industry as the way they view their office portfolios continues to change. By the end of 2019, 40% of global demand is expected to come from large and corporate companies, with the average tenant taking seven or more desks in flexible space.
Corporate organisations are looking for larger and more agile workspaces, which is symptomatic of a global move towards more flexible lease terms. The 'space as a service' model was responsible for some of the biggest flex deals of 2018 in New York and London, and included household names such as Microsoft, Amex, IBM, GSK, Adidas, and Facebook.
On the back of corporate tenant pressure, more landlords in the US and Asia are launching their own spaces or collaborating with providers. We've already seen this trend in the UK and Europe, and we expect it to expand in the US.
Prices to flatten
Prices are set to flatten in some of the largest flexible workspace markets. Despite growing demand, short-term oversupply of all types of flexible office space including co-working and hybrid will see 2019 rates contract in London, and we expect to see the same trend follow in New York, and Hong Kong – the world's largest flexible markets.
As the type of demand changes and the lifetime value of occupiers in flexible space increases, leading operators are expected to become more competitive and offer increasing discounts in key markets to gain share. In these competitive markets, operators are expected be willing to offer 20% or more off the advertised rates while they attempt to gain market share.
London rates are forecast to remain the highest in Europe at £644 (€721) per desk in 2019 (despite a wider flattening of prices), which alongside strong demand means suppliers continue to move into the market. We expect to see the flexible market make up 7% of the London commercial real estate market in 2019 off the back of continued investment and growth.
The quality of space will be driven up by new providers and investment with growth figures well above 20% expected in Eastern Europe, Africa and Latin America in the coming years.
This will bring about a new explosion of demand from international corporate clients, alongside start-ups and smaller local businesses.
By 2021, the expansion in Asia-Pacific will mean that the industry will be larger than the once dominant market of EMEA in terms of the number of centres. While our forecast indicates APAC growth will continue to outstrip the wider global market through to 2022, the geographical focus of this growth will change.
The focus on China is likely to dim with reports of high vacancy rates dulling new investment and expansion plans for many, while several independent providers are sure to close. Perhaps a warning that even with strong demand, rapid expansion without truly understanding the market dynamics or pricing can still put a business into difficulties.
Customers – formally known as tenants – are driving the market as a service model evolves that finds a balance between what clients want while creating value for their portfolios.
The growth in supply is expected to be supported by several changes in demand over the next three years. Instant's research indicates that up to 40% of all individuals working within flexible spaces are part of larger organisations; this figure is expected to grow to over 60% by 2022. In response, we predict that the focus from space providers will be on both larger offices but also increased hybrid-space utilisation.
Spaces will be more focused around a core co-working environment with hospitality-type services and amenities. These types of space are expected to cater to a mix of SMEs that want privacy, for start-ups and freelance workers.
The key for operators of these spaces is to cater to both groups while creating a sense of community that encourages occupiers to mix and feel part of something bigger than just themselves.
The sky is the limit for flexible workspace, as new markets begin evolve and awareness of workspace options increase. Pricing has started to mature in some of the larger markets, but with more activity in secondary and tertiary cities the sector has every reason to be optimistic.
Alongside this activity, and as confirmed by WeWork's anticipated IPO, we can expect to see increased investment coming into the industry, potentially leading to consolidation from larger scale providers, while smaller independents continue to look towards niche sectors to carve out sustainable business communities.
The reality is that the popularity of taking on flexible workspace is rapidly increasing and companies of all shapes and sizes (Microsoft, Amazon, and Sky, to name just a few) are dropping traditional leased buildings and turning to flex space. In times of financial market instability and economic uncertainty, businesses need to be able to react quickly, scaling up and down accordingly, and this is having a real impact when it comes to business planning. Flexible space provides the ideal solution, helping businesses to minimise capex, promote growth and maintain an agile approach while retaining focus on core business functions.
John Williams is chief marketing officer at The Instant Group