Germany's largest pension fund has turned its attention to the Americas and Asia for growth in real estate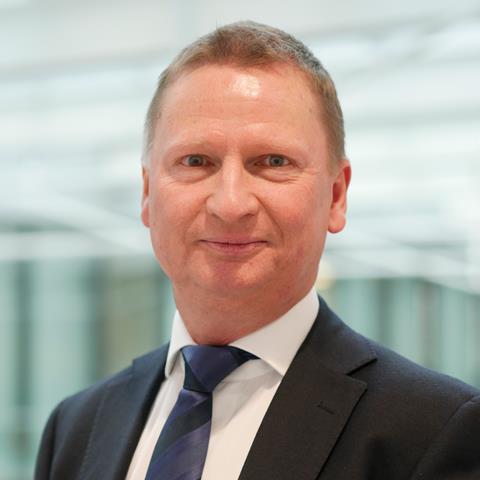 As the outlook at home and in Europe darkens against a backdrop of protracted geopolitical conflict, rising interest rates and inflation, Germany's largest pension fund is considering building up its real estate investments in Asia Pacific and the US.
"If we want to further grow, we have to go overseas, meaning in the Americas – north, centre and south – and also to the Asia-Pacific region for allocations," says Rainer Komenda, head of real estate investment management at Bayerische Versorgungskammer (BVK). Asia Pacific represents 11% of the real estate portfolio today and BVK has an allocation target of 10-12%.
"I can imagine that the investments in Europe will become more difficult in the future and for tactical reasons we will bring the planned threshold for allocations in APAC up," Komenda says. "That is a discussion to be clarified in the current strategic planning."
Investors are dealing with multiple crises that might last longer than expected – a protracted war in Ukraine, the consequent energy crisis, worsening inflation, and a pandemic that is yet to be completely over. Real estate markets have been through a long period of steady growth, but supply-chain bottlenecks, high inflation and interest-rate hikes are testing the asset class and leading to an increase in the costs of development.

"I think that real estate allocations will become increasingly volatile on the markets and increasingly difficult at the moment in underwriting," Komenda says.
BVK will probably look to slow allocations in Germany, in anticipation of the real estate market and economy being affected by geopolitical tensions and rising interest rates. "I see in Germany the cap rates moving now, but not [more widely] in Europe yet – and in a positive direction driven by the positive interest-rate environment," Komenda says.
"In markets closer to Ukraine – Poland and Finland, for example – the appetite of the investors may decrease and that would lead to Europe becoming more difficult for us. And so we could look at the US and APAC."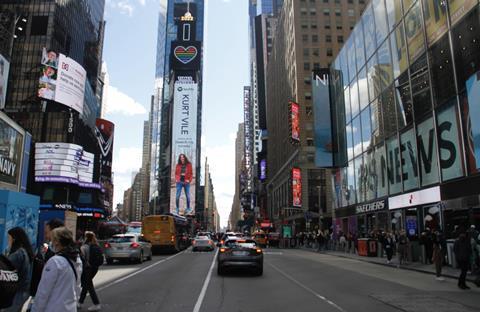 However, rising interest rates around the world also represent a challenge for global real estate investors like BVK which end up having exposure to different currencies. "The hedging costs will increase with the increase of the interest rates. Therefore, it will be a challenge on the side of the performance," Komenda says.
BVK will not stop investing domestically, or in Europe, but in Germany it will probably focus on the top five or seven cities – when investing in offices, for example – in anticipation of a flight to quality. For investments in residential, meanwhile, the pension fund will maintain a broader view, also looking at secondary cities.
With more than €107bn in assets, BVK is Germany's largest pension fund, managing 12 underlying pension schemes for professionals in a variety of sectors, including physicians, lawyers and artists.
While BVK is one of Europe's largest pension funds overall, it also has a high allocation to real estate, which has been getting close to a quarter of its assets. And it could get higher.
"We will keep real estate allocations very high in the future. We are at 23%, more or less. From a regulatory standpoint, we have a threshold of 26.5%, and we will grow in the next two years moderately in [that] direction," Komenda says.
BVK invests in real estate through various direct separate accounts and funds, while also diversifying into listed real estate investment trusts and private real estate debt. Two years ago, it started a selection process for two mandates to invest in real estate fund secondaries – taking stakes in existing funds and portfolios. In 2021 it hired StepStone, and this year it appointed Goldman Sachs.
"We thought we missed a secondary manager investing in the segment, that was the reason for the partnership with Goldman Sachs now, and StepStone before. We wanted to further diversify investments in real estate," Komenda says.
"At the moment we are well-positioned with the mandates that we have awarded and on this background we will invest and then we will see how the allocation of BVK in the future looks like. But for the next one or two years I won't expect that we will award another mandate for secondaries."
Like all real estate investors, BVK has had to consider its weighting to different property types. BVK will maintain its current allocation to offices and residential, while putting hotels – a sector in which it has limited exposure – on hold because of the global environment.
"In retail, we will probably decrease allocations," Komenda says, or potentially reallocate within retail to neighbourhood shopping and necessity retail, "while we will reduce investments in the high-street commodity-driven segment".
It is possible that BVK will build up its allocation to logistics, a sector that has gained in importance in recent years. "What has become also important [are] the niches, such as student accommodation, storage, medical offices, senior living and… also the topic of data centres and life sciences. In these segments we will continue to grow," Komenda says.
The pension fund is also looking closely at the issue of social responsibility and impact investing. "We are at the beginning of the journey," says Komenda. "I cannot say the target of the impact – and if we will do [it] within the current mandates or [whether] we will award new mandates – but for us it is a very important topic."
BVK integrates ESG aspects into its investments and is working with the Global Real Estate Sustainability Benchmark (GRESB).
"We oblige the managers that we mandate to apply the GRESB, therefore having an idea about the performance of our managers and our portfolios," says Komenda. "With new investments we also do a complete ESG due diligence. We will give an ESG score to. the existinng assets – we are starting by gathering the data – and the other issue that we will track is carbon net zero."
BVK has set net-zero carbon targets and ESG objectives and will analyse its entire portfolio to assess which real estate assets it should hold and which to divest. "I have the feeling that the public market is ahead compared with the private markets on measuring ESG and impact in portfolios," Komenda says. "I am certain that we will make significant steps in the right direction in the next few years, but it may be difficult [to get] each asset [to] carbon net zero."
For BVK, net-zero and climate issues – for example, drought, water shortage, and extreme weather – are topics that will become increasingly important, in parallel with affordable houses. The issue of affordability – the social of ESG – particularly in the residential segment, is an important aspect for municipalities seeking to find spaces for residential houses that are affordable.
"With regulations, however, municipalities won't carve out spaces for residential houses, the problem is that the offer is low. Investors, and also BVK, would accept investing in subsidised residential areas if we have the right legal framework in place," Komenda says.
"Our advantage is to have a stable portfolio and around 80% in core real estate – and that gives us security when we want to take more risks in investments."