Pension funds and insurers in France are diversifying in more ways than one as their appetite for risk increases, according to Susanna Rust
Portfolio diversification appears to be establishing itself "in a significant way" among French institutional investors. Thus wrote the French institutional investor association (Af2i) in a summary of its 2016 survey of its members' asset allocation.
The survey, which covered 70 investors with about €2trn in assets, found that the trend towards alternative assets would continue, with two thirds of respondents having planned to significantly increase their real estate allocation. The survey showed infrastructure gaining in importance, with investments rising 26% from 2014 to the end of 2015, when they stood at €13.5bn.
Within real estate, there is a drive for geographic diversification. "We're seeing big demand from French investors, especially pension funds and insurance companies, who need to diversify their real estate assets and invest abroad," says Karim Habra, head of France at LaSalle Investment Management.
According to Af2i, the bulk of French institutional investors' real estate assets are in the wider Paris area, Île de France.
For example, nearly two thirds of the real estate portfolio of the civil service pension fund ERAFP (in May 2016) was in France, with roughly three-quarters in offices. ERAFP says it adopted a geographically diversified approach to real estate when it first entered the asset class in 2011 and it will continue to do so.
The €25.6bn pension fund made its first real estate investment outside France in 2014, buying a Stockholm office property via AXA Investment Managers-Real Assets.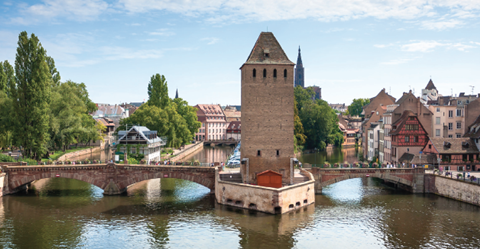 It has since invested in Finland, Spain and the UK, and in 2016 LaSalle made acquisitions in the Czech Republic – on Prague's main shopping street – and Germany (Munich and Hamburg) for the pension fund.
As well as diversifying, French investors have more of an appetite for risk, says Habra. In contrast to two to three years ago when investors were focused on core and core-plus, "today we French investors are ready to take more risk", he says. "Their core business remains the core and core-plus segment, but there is bigger appetite to go into the value-add segment, which is quite interesting."
ERAFP's focus is to stay on the same course it has been plotting since being given permission to invest in real estate in 2011 – but it is looking to place more emphasis on residential assets. At the end of October 2016 it had five residential assets in its portfolio for a total of €165m, including student housing and care homes.
ERAFP, like the Fonds de reserve pour les retraites (FRR), is also invested in Fonds de Logement Intermédiaire (FLI), a fund managed by a subsidiary of the state investment group Caisse des Dépôts et Consignations. Its objective is the construction and rental management of public housing for middle-income earners who are priced out of the rental market.
FRR is the lead investor, having committed €200m to the fund as part of a change in strategy that involves it allocating €2bn to French illiquid assets, including infrastructure and real estate. Implementing this allocation has been a key focus for the €32.7bn reserve fund in 2016, with several tenders under way and more possibly in store.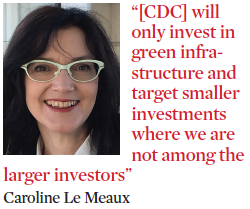 UMR, the €8.6bn multi-scheme pensions mutual, is looking to increase the real estate allocation of Corem, the largest scheme managed by UMR, from 9% to 11%; Corem had around €7bn of assets at the end of 2015.
Philippe Rey, CIO, says UMR has been the most active in offices, investing in Haussmannien buildings in Paris. But it is also turning to other segments, including hotels, healthcare and logistics. Rey says record investment flows into property, especially offices in the Ile de France, are a cause for vigilance. But, he says, UMR still believes the sector offers attractive risk premiums versus government bonds.
UMR began investing in infrastructure in 2008 and wants to take its allocation from 2% to 3% "fairly quickly", Rey says. UMR's approach to infrastructure is to be fairly diversified, by geography as well as sector.
The scheme is prudent when it comes to renewable energy, as this sector has not always delivered on initial expectations, Rey says.
UMR has taken an interest in fibre-optic infrastructure. In 2016 it invested in Eurofiber, a telecommunications infrastructure provider with a fibre-optic network in the Netherlands, and parts of Belgium and Germany.
UMR has also invested in fibre optics closer to home via the Quaero European Infrastructure Fund. In April 2016 the Quaero fund announced the close of a 30-year concession project for a new high-speed fibre-optic network in the Alsace region of France.
Ircantec, the €9.2bn scheme for non-tenured public sector workers in France, has an 8% target allocation to real assets. This is split between real estate (5%), infrastructure (1.5%), and private debt and equity (1.5%).
It aims to direct its real estate investments as much as possible to assets with a social impact. "We don't really invest in commercial or office property, but in things like social renting and health facilities for older people," says Caroline Le Meaux, head of delegated management at the pensions division at Caisse des Dépots et Consignations (CDC), the scheme's fiduciary manager. "It's very important for our board of trustees."
It could pursue higher yielding assets, but chooses not to, preferring a combination of achieving returns and social impact, she says.
Its allocation to real estate is about 4%. "We started increasing our real estate exposure three to four years ago, but it takes time to get to the 5%," she says.
When it comes to infrastructure, Ircantec is focused on renewable energy and energy efficiency in France. Le Meaux says 80% of its infrastructure involvement is in these areas.
"Our rationale is to finance the energy transition," she says. "We will only invest in green infrastructure and target smaller investments where we are not among the larger investors."
ERAFP's focus is on critical infrastructure, such as projects contributing to carbon-emission reduction, or social and territorial cohesion. At the beginning of the year it awarded Ardian a €150m infrastructure mandate designed to pursue and accelerate this policy.
Investor Forum: Where do we go from here?
1

2

Currently reading

France: Moderne portfolio theory

3

4

5