Insurance companies were expected to grab market share from banks in recent years, but the future seems to be in collaboration. Lauren Parr reports
Alternative lenders are now a key component of the real estate debt market, and collaboration between insurance companies and traditional bank lenders is evolving, through multiple channels.
As new arrivals on the European lending scene in the past few years, insurers have been flexible in their approach to sourcing deals. An efficient portal to the asset class has been the purchase of debt sold down by banks in the syndication market.
"We do not necessarily take pride in being in charge from the very first step to the last in the origination of a loan, as long as we have input on a loans' terms and conditions," says AXA Real Estate's head of investor relations for real asset finance, Charles Daulon du Laurens.
One of MetLife's first UK deals involved participation in the original £550m financing of the Westfield Stratford shopping centre in 2011, jointly led by Eurohypo, HSBC and Crédit Agricole CIB and syndicated to six other lenders besides MetLife.
"It was a very attractive deal which we couldn't access on our own; it was too large for us or any single lender," says Paul Wilson, regional director of Europe for MetLife.
Often, banks need insurers in order to pull off large loans as their own final hold size is typically limited to a maximum of €120m, whereas big institutions can hold up to around €450m.
For insurers, working with banks can also be a way of getting a foothold in the market. Standard Life Investments' first deal since the launch of its commercial real estate debt platform in 2013 involved taking £50m of a £143m loan Helaba made to LondonMetric, secured against a UK warehouse portfolio, in May last year. The group is now launching its own £250m UK senior debt fund.
Club deals between insurers and banks have also become an established way of doing business, particularly in continental Europe.
"It has become a concrete line of business for many banks – especially French banks, where the market is most advanced in applying this concept because French banks' approach in the past hinged less on keeping their entire underwriting volume on book.
"Therefore, business developed out of the country in the first place," says Roland Fuchs, head of European real estate finance at Allianz Real Estate.
A club deal featuring French banks BNP Paribas, Crédit Agricole CIB and Société Générale, led and coordinated by ING, provided €500m of financing for Chelsfield and Olayan Group's €1.2bn purchase of a prime Paris retail portfolio from Risanamento in July.
German banks are also teaming up with insurers on large transactions. Research published in September on German commercial real estate lending by the University of Regensburg's International Real Estate Business School showed 41.7% of the 32 banks it surveyed had clubbed with insurers in 2013.
Pension fund BVK accounted for the €450m senior portion of a €600m refinancing of the Mall of Berlin in August. Deutsche Hypo provided €80m of subordinate debt and two credit funds of BNP Paribas REIM Germany took the €70m most junior piece.
True co-origination between insurers and banks like this, where insurers and banks adopt appropriate parts of the capital stack according to their risk profile as opposed to taking a portion of the overall debt as part of a typical club financing, is not as developed as it could be, however.
It is not yet "a significant trend," notes Ashley Goldblatt, head of real estate lending at Legal & General Investment Management (LGIM).
Part of the reason is limits on co-origination capacity. "Where banks are seeking to originate materially sized loans, a relatively small number are saying 'we want to keep some or all on our books'. Many are reverting to where they were pre-2007 – looking to originate loans for distribution, not necessarily ownership, and where that's the case there is no requirement for co-origination," he says.
Deutsche Bank is viewed as the lead practitioner in this sense, issuing a handful of CMBS transactions in recent months.
Furthermore, making collaborations work is a practical challenge. LGIM, which last year worked as co-lender alongside RBS and Wells Fargo to refinance Legal & General Property's UK industrial fund with a £275m part-fixed, part-floating rate, six-year loan, with an additional £75m revolving facility supplied by RBS and Wells Fargo, found the experience to be a significant practical exercise.
Although pleased with the outcome, the process could not be described as a "slam dunk", says Goldblatt. "Making sure the three lenders finished up with a shared document we all felt happy with was a formidable exercise."
Essentially, insurers and banks' starting point as originators is very different. Typically, the banking model draws up liquidity either through funds raised in the market or deposits, while banks' natural form of capital is relatively short-dated and floating-rate by nature. Insurers and pension funds' natural flow of capital tends to be longer-dated – either fixed or inflation linked – because the bulk of capital is linked to pension liabilities.
"The capital rules which the banks now have to follow versus what insurers have to be mindful of have accentuated their different stances from a regulatory standpoint," Goldblatt says. "Banks are penalised from a capital point of view from lending too long because it is a mismatch of their loans and liabilities (deposits), whereas, from 2016, insurers will be governed fully by Solvency II, so they have their own obligations they have to satisfy."
One of the most significant areas of discrepancy concerns prepayment penalties for borrowers that repay debt ahead of maturity. Increasingly, banks are allowing more flexibility to borrowers and coming up with three or five-year loan structures with prepayment penalties of zero or next to zero. Insurers are concerned about suitability in terms of their liabilities when it comes to the end of a loan term.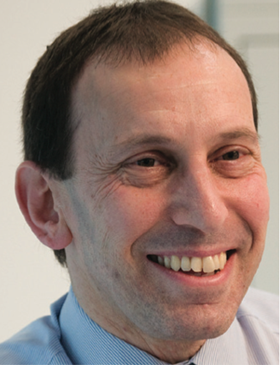 Nonetheless, collaboration, in principal, does stack up for both lenders and borrowers, while banks are now more open to the concept and insurers are becoming more flexible. Their working relationship in general has become more balanced over time, having evolved since sponsors first demanded more lender types in the financing mix as a safety precaution.
"Historically banks structured deals which they served to insurers, being the ultimate holders of debt," says Goldblatt. "If insurers didn't like what they were dished up with, they went hungry.
"However, as banks withdrew and new entrants became more muscular participants, banks thought about whether there might be some value to them in working with insurers, pension funds and other providers of capital to see whether there is a way the two sides can come up with a common objective."
In particular, what Goldblatt dubs "more of a Saville Row approach" to co-origination is under exploration as a means of dovetailing lenders' interests.
There is also scope for greater collaboration with the UK clearing banks, notes Chris Bates, head of European real estate finance at Cornerstone Real Estate Advisers, with whom the group is liaising for the first time.
Insurers themselves are adapting. MetLife, which started life as a traditional fixed-rate lender, is now developing its floating rate capacity. Insurers doing shorter-dated deals was also more unique a few years ago than it is now, as evidenced by LGIM's transaction.
A growth area for insurer/bank partnerships is expected to be the marriage between long-term fixed with shorter-term floating-rate debt. F&C Commercial Property Trust's borrowings, for example, comprise a £260m 10-year facility from LGIM and a £50m loan from Barclays.
Having a mix of maturities makes sense for borrowers of a certain size and with a long established track record in real estate.
"It provides both financial security to the borrower as well as operational flexibility," says Bates. "Several investors are talking about having both longer-term senior debt secured on a distinct portfolio, with substitution rights that allow for assets to be moved in and out, with floating-rate debt alongside."
Given current long-term rates, this would appear a prudent financing strategy.
Aside from the staggering of maturities, a lesson learned from the crisis relates to the diversification of funding sources. Dealings with insurance lenders have been a pleasant surprise, believes Goldblatt. "We've not been what borrowers have expected because they're used to dealing with banks," he says.
Insurers' execution capacity is at least the same as banks' and better in some cases, owing to their need for further committee approval, according to Daulon du Laurens. "Three weeks later is too late for a private equity house," he stresses.
Some borrowers may still wonder if new entrants will still be in the market in five or 10 years' time, but Bates assures that, "even if pricing goes down, real estate debt will continue to be seen as another asset medium as it has become a mainstream investment class; the key thing is the ability to move with markets".
Increasingly, insurers and banks are holding discussions about teaming up so they can provide borrowers with the best financial solution and with new models in testing collaboration will continue to grow.