The UK infrastructure market is entering uncharted territory as 29 March looms. Razak Musah Baba asks, what will Brexit mean for the asset class?
In the two years since the Brexit vote, the UK has been home to a number of the major infrastructure deals, even as growing uncertainty couples with political and regulatory risks. But how much more are investors willing to put into the asset class as the uncertainty heightens?
Last year, Danish energy firm Ørsted agreed to sell 50% of the Hornsea 1 offshore wind farm to Global Infrastructure Partners in a £4.46bn (€5.08bn) deal, in what will be the world's largest offshore wind farm. Other notable UK deals include the £2.6bn Moray Offshore Windfarm East project and the £2bn Triton Knoll project.
Infrastructure assets – unlike the more matured real estate asset class – seem to have more government and regulatory interference, as they are likely to have more interactions with the populace. For example, Carillion's collapse last year raised questions about private finance initiative (PFI) contracts, which support hundreds of UK infrastructure projects. This followed an announcement by the government that it will not be engaging in any new PFI contracts.
The opposition Labour government plans to go even further by taking back control of existing projects, a political move which could deter investors further away from the UK. It is worth noting that public-private partnerships (PPPs), which include PFIs, have delivered £56bn of private-sector capital investment in over 700 UK infrastructure projects.
According to S&P Global Ratings, in general, beyond concerns about the slowing global economy and a turn in the credit cycle, infrastructure investors are worried about rising political risks and to what extent they may affect contractual and regulatory stability and, ultimately, country risk and sovereign credit quality.
Specifically, in the UK all eyes remain focused on the fallout from a potential disorderly, no-deal Brexit, the report states. "Although not our base case, a no-deal Brexit would mean new customs, regulatory authorisations, license procedures, and border controls."
For all kinds of businesses, S&P says the operational consequences of a no-deal Brexit are likely to be significant, even if the EU and UK have announced contingency plans, notably to avoid airline travel disruptions.
Michela Bariletti, an analytical manager in charge of infrastructure ratings at S&P, says: "Some infrastructure investors seem cautious about rising political risks – more specifically, the extent to which a potentially disorderly no-deal Brexit scenario could negatively affect contractual and regulatory stability.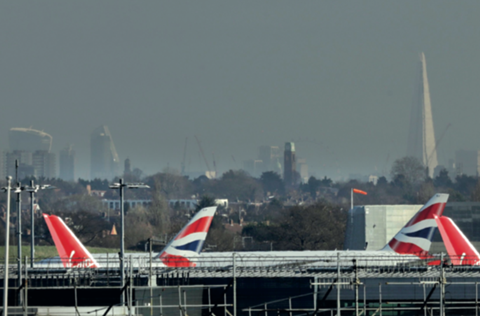 "Though a no-deal Brexit isn't our base case, this scenario would likely incur significant operational consequences for infrastructure assets, such as new customs, regulatory authorisations, license procedures, and border controls."
Bariletti says Brexit uncertainty may particularly affect the operating environment for transportation infrastructure assets with significant exposure to EU-UK traffic. "These infrastructure assets are especially sensitive to potential Brexit-related macroeconomic disruptions because passenger traffic and the propensity to travel and trade, in aviation and rail, is closely linked to disposable incomes, currency fluctuations and economic growth."
Largely due to these reasons, S&P in December revised the outlook on the rated debt held by two UK-based transportation infrastructure issuers Gatwick Funding, Channel Link Enterprises Finance (the Eurotunnel's project finance), and on the issuer credit rating for Getlink (the ultimate parent company for the Eurotunnel) to negative from stable, Bariletti says. "We did, however, affirm all three ratings."
Graham Matthews a founding shareholder and CEO of Whitehelm Capital, says some institutional investors in Europe are concerned about the potential impact of a disorderly Brexit on investments in UK infrastructure.
There are two main reasons for their concern, Matthews says. "First, a disorderly Brexit could lead to further depreciation of sterling, reducing the euro value of unhedged UK assets. Many European infrastructure investors chose not to hedge the exchange rate on UK assets.
"These concerns are leading some European investors to limit new investments in UK assets" - Graham Matthews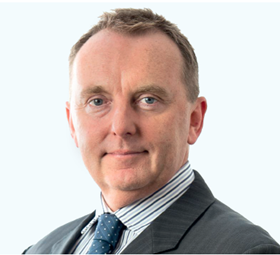 "Secondly, negative impacts on the UK economy from a disorderly Brexit could negatively impact those UK infrastructure assets with linkages to the UK economy or UK-Europe trade. These concerns are leading some European investors to limit new investments in UK assets at this time and to ask managers to have limits on the level of UK exposure in new funds being raised."
Patsy Sandys, an associate director on AMP Capital's infrastructure equity team in London, believes the outlook for AMP's UK infrastructure assets [in the transport and healthcare sectors] is significantly brighter than the current economic outlook.
The performance of infrastructure assets is typically robust and stable throughout economic cycles given their essential nature and long-term fundamentals, and they are therefore generally considered a defensive investment, Sandys says.
"Depending on the outcome of the Brexit negotiations, both the UK and major European economies could face uncertainty and some economic hurdles if trade is impacted," she says. "However, periods of uncertainty often bring opportunity for experienced investors looking for long-term value, so we continue to consider high-quality, attractively-priced assets in these countries."
Leaving the EU will mean that the UK will no longer be a member of the European Investment Bank (EIB) and will lose access to EIB's funding. This has prompted a House of Lords committee to call on the government to consider setting up a UK infrastructure bank to cater for the funding shortfall from the EIB. The report from the House of Lords' EU financial affairs sub-committee shows that since 1973, the EIB has put more than €118bn in various sectors in the UK in areas like transport, water, energy and housing.
Matthews says UK assets that could be negatively impacted from a disorderly Brexit are those that are linked directly to UK economic activity (such as airports) or to UK-Europe trade (for example, seaports). UK assets that could be positively affected by a disorderly Brexit are those that are not linked directly to UK economic activity but that do have revenue linked to inflation (for example, regulated water or energy utilities) as inflation could be higher if sterling depreciates and imports, therefore, become more expensive, he says.
Sandys adds that, despite fears and speculation around the sector in the media, UK airports have continued to grow strongly since the Brexit announcement, and London remains the largest and most profitable aviation market in Europe.
"While a slowdown in UK GDP is expected by many economists, airports have historically proven resilient to economic downturns, with leisure travel being one of the last areas of discretionary spend that consumers will sacrifice," she says.
"The continued growth of the UK airport sector in the years following the global financial crisis demonstrated this. Uncertainty may remain from a political perspective, but governments across Europe, along with the European Union, have acknowledged the significant importance of maintaining access between aviation markets. We believe that the sector will remain buoyant despite the current political environment."
Tom Sumpster, head of infrastructure at LGIM Real Assets, says there is no doubt that with uncertainty from the political backdrop, investors look to infrastructure as an asset class, providing resilience and relative insulation from the business cycle.
"The investor appetite is there, and they have remained relatively sanguine about the consequences of Brexit and have recognised the benefits of infrastructure allocation at a time when calls for infrastructure investment grow louder," he says.
With uncertainty come challenges, but amid these changing market conditions there are opportunities too, Sumpster says. "A significant opportunity arises for those who have the insight, intellectual capital and experience to identify UK investment opportunities that will both support the evolution and regeneration of UK infrastructure whilst delivering value back to investors," he says.
LGIM first invested in UK rail infrastructure in October 2016 and has to date announced about £750m worth of investment deals in the sector, despite the current political backdrop.
Sumpster says that, with Brexit at the forefront of the minds of the masses, there is no hiding from the fact that these are unprecedented times. "A post-Brexit retreat from foreign investors presents opportunities for UK institutions to utilise their insight, experience and intellectual capital in a market they understand, whilst delivering back to investors," he says.
"For UK institutions wishing to invest in sterling-denominated, long-term infrastructure investments, a decrease in demand from foreign investors leads to a broader choice of investments creating portfolio diversification within the sector, an ability to deploy capital more quickly and ensure that both value and risk mitigations are appropriately protected for investors."
Sumpster says that, while there are of course risks, and in spite of the "largely political issues that may impact the prospects for core infrastructure", there is consistency in the reasons for investing in this asset class. "This asset class has historically demonstrated resilience in the most uncertain times," he says. Despite uninterrupted air, road, rail and maritime transport being among the UK government's stated priorities since the referendum, nothing has yet been agreed, Bariletti says.
"The heightened short-term uncertainty around transport policies and the potential for weaker macroeconomic conditions under our different Brexit scenarios, including the UK leaving the EU in March 2019 with no deal, may weigh on UK transportation infrastructure assets' operating and financial performance," she says.
The UK is due to leave the EU on 29 March and the true immediate and remote effects of Brexit on infrastructure investment are unclear. Most certainly, no one will be signing a deal on 29 March – just in case, one investor says.