Property debt funds sprang up in Europe in the wake of the 2008 financial crisis. This nascent sector is now facing its first major test. Alicia Villegas reports
Private real estate lenders have increased their presence in Europe over the past decade – raising almost US$70bn (€59.15bn) since 2009, according to Preqin – as banks have faced tougher regulations and more restrictions following the global financial crisis.
Despite unprecedented growth, European private real estate debt is a young market. Compared with its peak of US$15.36bn in 2017, Europe-focused real estate debt fundraising decreased significantly to US$6.17bn in both 2018 and 2019, reflecting the challenges of fundraising in a market dominated by a few established players.
"Someone asked me in January why private credit generally was slow to take off," says Trevor Castledine, senior director in bfinance's private markets team. "At that point, not knowing what was going to happen, I said, what we really need is performance data through a crisis."
It did not take long for a crisis to emerge. Tom Brook, director, debt and structured finance, EMEA at JLL, says: "The market disruption caused by COVID-19 has seen many traditional real estate banks pause new originations as they assess and work through potential stress points in their existing loan portfolios."
While banks remain the primary source of real estate debt in Europe, today's broader pool of alternative lenders – accounting for about a third of European property lending – is providing debt liquidity and a better functioning credit market than in previous downturns, even with a number of large traditional banks pulling back, Brook explains.
"COVID-19 looks like it is accelerating that [lender] diversity," he adds, noting that global life insurers have become increasingly competitive. The JLL team closed, or placed under offer, more than €350m of financing in Europe with life insurers since the outbreak of the pandemic to early August.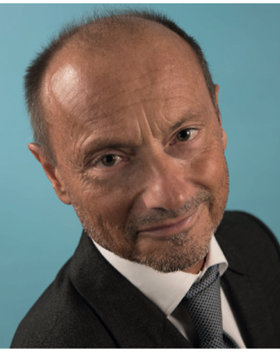 Apollo is one property lender benefiting from permanent capital balance sheets associated with its US and European insurance businesses. Its head of European commercial real estate debt, Ben Eppley, says the company has built "a decent pipeline" of deals since July, following "relatively muted" transactional activity during the lockdown.
"We have quite a variety of permanent capital sources which allow us to invest into multiple types of loans, from senior all the way through to mezzanine," Eppley explains. "It also allows us to be very flexible and take a long-term view around whether we like an asset class because we know we'll be able to weather unforeseen market volatility such as that caused by the pandemic."
While many alternative lenders are stepping into the space vacated by traditional lenders, some prefer to partner with banks rather than originating loans directly. French heavyweight Amundi is of them.
Bertrand Carrez, Amundi's head of real estate debt strategy, says: "This specific context offers alternative lenders a few new opportunities to invest in, but I would say this will remain quite limited in terms of deal volumes and, potentially, this could be temporary. We will take advantage of specific opportunities, but fundamentally we remain partners of banks, which will continue to be the main loan originators."
Still, Carrez points out that "banks have more pressure to distribute, and they are approaching us earlier than before to get involved in the structuring and pricing of the transaction". He says: "We have more direct access to opportunities now."
That is translating into better financing terms for alternative lenders. According to sources, senior loan margins have typically gone up from 20bps to over 50bps, while mezzanine loans now have a pricing premium ranging from 100bps to over 200bps. Leverage, meanwhile, has come down anywhere from 5% to 10% in terms of loan to value.
Better than equity?
The disruption caused by the pandemic is also boosting private real estate debt's risk-adjusted attractiveness in relation to equity. Depending on what position an investor takes in the capital stack and how it is structured (and potentially financed), core and value-add credit strategies can yield similar financial returns to direct equity investments.
Brook says: "For example, mezzanine at 10% plus fees can earn a mid-teen return, not far off from equity. Core senior debt with fees and a bit of loan-on-loan gearing can earn a 4% to 5% return – maybe 200bps less than equity with far less risk," he says.
Despite favourable conditions, Europe-focused real estate debt fundraising stood at only US$1.2bn as of July, far from the US$6.17bn raised in 2019, according to Preqin.
Zeynep Fetvaci, co-head of EMEA, funds advisory at JLL, notes that the fundraising environment remains "challenging" in light of COVID-19, especially for managers seeking to diversify their investor base, since investors are not able to underwrite new managers in person.
Some observers are hopeful that fundraising will pick up. INVEV research and analytics associate, Oscar Fusco, says evidence from association members suggests that appetite for real estate debt products remains strong and is increasing – particularly from larger investors.
"This is going to be quite a testing crisis," says Castledine. "My hope is that this time the private market really demonstrates its value, in terms of the lack of volatility, but also the preservation of capital it offers. Real estate debt is a good option as a replacement of some of investors' fixed income. And it can also offer diversification, as it's not much correlated to equities."
Encouragingly, interest for non-traditional fixed-income products is growing. Carrez says: "This is different from the past, when we were speaking with fixed-income investors who saw real estate debt as a private debt product benchmarked against a public bond. Now, we also have interest from investors wanting to invest in real estate more safely through debt, and less through direct real estate. Given its resilience in adverse conditions and its yield pickup, real estate debt should be reinforced after this crisis."