COIMA CEO Manfredi Catella explains why Italy's real estate market has reached a turning point
Bio
• Born in 1968 in Livorno.
• Graduated from the Università Commerciale Cattolica del Sacro Cuore in Milan with a degree in economics, and holds a master in regional planning and real estate from the Politecnico in Turin.
• Chairman of Coima, which he founded in 1974, and shareholder and chief executive of Coima SGR.
• Spent 15 years running the Italian activities of US group Hines.
To the average foreign investor, the Italian real estate market presents opportunities and attractive pricing, but it is by no means a straightforward investment option. This is mostly due to the complicated business environment, which makes having local expertise a requisite for would-be overseas investors.
The situation has led many overseas investors to conclude that the returns are not worth the effort needed to make the first investment. But while a cautious stance on Italian real estate may have been sensible in the past, there are signs that the situation is changing.
The emblem of this transformation is the redevelopment of Porta Nuova, the country's most important mixed-use scheme, which completely reshaped the Milan skyline. It was orchestrated by Hines in 2005, with co-investment by Coima, the Italian real estate company founded by the Catella family in the 1970s. Coima also acted as co-developer and property manager for the development, which houses Unicredit, Italy's largest bank, as well as other blue-chip names.
In 2007, Manfredi Catella, CEO of Coima, set up the regulated real estate investment management business of the company, with Hines' backing. In 2015, he took full control of the Coima SGR, and last year he listed a new company on the Milan stock exchange as a Società di Investimento Immobiliare Quotata (SIIQ), the Italian real estate investment trust (REIT) regime. The vehicle, Coima RES, which raised €215m against an initial €330m target, was the first SIIQ to list in a decade.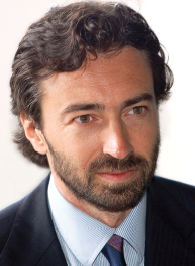 Catella is credited as the mastermind behind some of the most prominent developments in Italy over the past few years. He has also fought to bring foreign investment into Italy by improving project standards and corporate governance. The Porta Nuova development probably represents Catella's biggest achievement so far in terms of internationalisation of Italian real estate. The €2bn, 290,000sqm scheme is owned by the Qatar Investment Authority (QIA), which took control in 2015. The sovereign wealth fund has maintained its support, backing the listing of the SIIQ and buying into new funds launched by Coima SGR last year.
Catella says there are reasons to believe that Italy's real estate market is expanding. "If you looked at the market five years ago, there were no visible signs of change," he says. "Today there are important signs of disruption, such as mixed-use schemes Porta Nuova and CityLife, developed by Generali. There is political backing for new developments as well. The country has begun to realise that is has to look beyond its boundaries. It's a cultural change."
Once the standard has been set by new, high-quality products, the market is unlikely to ignore it, says Catella. More importantly, the significant rise of foreign capital flowing into the country is a sign and a source of new life for the country's real estate market. Foreign institutional capital provided vital backing for Coima RES and Coima SGR funds. "The SIIQ is unique in the sense that it is truly international. Most of the shareholders are foreign, from both Europe and the US. As an investment management group, we are the highest recipients of foreign institutional capital in Italy. We now work for five sovereign wealth funds.
"We can see a clear direction for the market. In a positive scenario where the economic environment is benign and Europe holds together, the growth of the Italian market would accelerate significantly. There is significant pent-up demand for Italian real estate."
The case for investing in Italy is not just due to higher yields versus other more transparent, liquid markets. Spreads are limited to between 50bps and 60bps in prime cities, particularly Milan, but are far more attractive in secondary markets.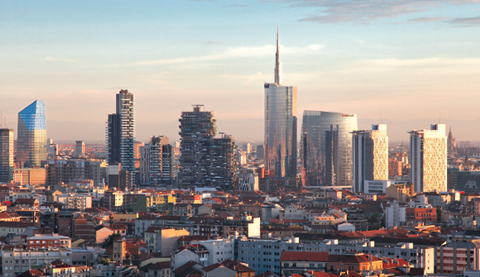 The country has structural gaps that make development attractive. "The share of class-A office stock in Milan is a mere 5% to 10%. This is a deep gap that has no reason to be, given that high-quality schemes can be developed, as recent examples show," Catella says. The large stock of non-performing loans, which is gradually being cleared up, also provides an interesting way into the market.
Clearly, however, the market is not for inexperienced investors. "These opportunities require patient capital that focuses on fundamentals, rather than macro trends or trading," warns Catella.
The other obvious reason that has put investors off until recently is the poorly balanced structure of the market. Real estate investment managers are few and far between, with the largest five – Coima, BNP Paribas Real Estate, Generali Real Estate, IDeA FIMIT and InvestiRE – managing between €5bn and €10bn each.
"The country has begun to realise that is has to look beyond its boundaries. It's a cultural change"

Manfredi Catella
As shown by the absence of listings for over 10 years – until Coima broke the drought – the SIIQ model is in its infancy. There are various reasons for this. One problem often mentioned by overseas investors is corporate governance, which is deemed to be of a lower standard in Italy compared with other European countries. Catella says Coima has focused on trying to improve governance and reporting standards to change this perception.
"There are examples of Italian firms that did not meet the transparency standards international markets expect. We benchmark ourselves to international firms that have distinguished themselves in terms of transparency and quality of information. You can see that in our annual report," he says.
From that perspective, Italy has a long way to go. "It may take some time before Italian firms can build a track record that matches overseas competitors. But we see that as an opportunity to leverage on our track record. We have four decades of experience, a presence on the stock market and international capital. If the market accelerates as we think it will do, it will become more competitive. I see no reason why the Italian market should not close the gap with the French and German ones in the medium term."
Every clue suggests that Catella's Coima will be at the centre of this potential real estate renaissance in Italy. The firm is likely to maintain its focus on prime office and residential, but it also has the capability to diversify into other asset classes. About 60% of the portfolio is in LEED-certified Milan offices, with the rest split between logistics, retail and hospitality.
"Our strategy is two-fold," Catella says. "On one hand, we focus on office and high-street retail in permanent or to-be-permanent locations and income assets, which investors can access through the listed vehicle. Then we focus on high-quality, state-of-the-art developments. It is a straightforward story that international investors can easily understand."