The San Francisco of Europe
Overlooking the ocean, with its red suspension bridge, hilly streets and trams, it is not surprising that Lisbon is often referred to as the San Francisco of Europe. Now, and thanks to a booming tech sector and a rapidly growing reputation for innovation and entrepreneurship, the city is trying to prove that similarities with its Californian counterpart are starting to extend beyond looks.
A recent report by the EU Startup Monitor listed Lisbon as one of the largest startup centres in Europe, alongside London, Berlin, Paris and Copenhagen. This position is about to be reinforced with the transformation of a former industrial complex belonging to the Portuguese army into a new hub for startups, an initiative by business incubator Startup Lisboa.
In 2011, the creation of the Directorate General for Economy and Innovation by the City Council paved the way for the introduction of measures aimed at transforming the capital into one of Europe's most creative centres.
In 2015, Web Summit, one of the world's largest tech conferences, moved from Dublin to Lisbon. Three years later, it announced its decision to extend its stay for another 10 years, a move expected to generate $3.5bn (€3.1bn) in revenue for the city in the next decade. Mercedes-Benz, an event sponsor, established its first global digital delivery hub in Lisbon in 2017. Volkswagen has also chosen the capital as the new home for its digital solutions division, and Google's new base in Oeiras, outside the city, is already operational. As more companies move in, so do real estate investors.
Investor appetite for Lisbon's real estate market has grown in line with the recovery of the Portuguese economy as a whole. After years of gloom, Portugal's economy has grown at a strong rate – annual GDP growth has been over 2% over the past couple of years, and the unemployment rate has halved since 2015 to 6.5%.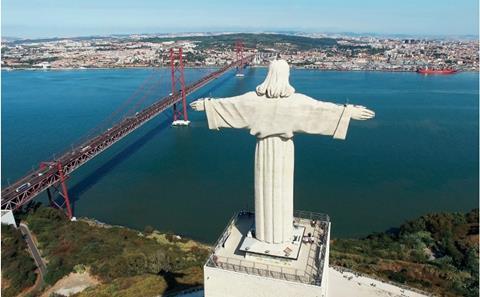 Last year, the socialist party of Antonio Costa secured a second term in office with a comfortable majority. During his first term, Costa's government focused efforts on restructuring public budgets while promoting two key sectors in the country's economy – tourism and IT.
According to data from CBRE, companies in the technology, media and telecom (TMT) and utilities sectors have taken the most office space in the capital, representing 40% of the total take-up during the third quarter of 2019. The accumulated take-up of office space in the city from January to September was about 148,000sqm, similar to the figures recorded in the same period of 2018. Although final 2019 figures were not available at the time of writing, the total take-up of office space for the year was in line to reach an all-time record.
Lisbon's office property market is relatively small compared with some of Europe's other main cities, representing only some 3m sqm. Strong demand and limited supply have resulted in a sharp fall in vacancy rates.
Marco Kramer, head of research at Real IS, believes Lisbon's property market offers high rental-growth potential. The vacancy rate in the city has fallen by 5.4% in the past five years but, whereas in cities such as Amsterdam, Barcelona and Dublin that have comparable shrinking vacancy rates, prime office rents grew between 30% and 50%, Lisbon's rental growth has only been 14%.
"The story is that the vacancy rate has declined so much but prime rents in the city haven't risen by the same amount," Kramer says. He says the strong economy, positive outlook for the city and the potential for rental growth make this a good entry point for investors.
The sentiment is echoed by Mike Bessell, European research strategist at Invesco Real Estate. He highlights the fact that office rents in Lisbon remain affordable. "With low rents and affordable wages, we see a lot of take-up in the office market both from TMT [technology, media and telecom] companies and utilities but also for middle and back-office functions of pan-European organisations," Bessell says.
Hotel and business makeover
Lisbon's renewed image as a business-friendly city combined with a boom in tourism is boosting the hotel sector. According to a recent report by consulting firm Howard HT, 81 new hotels opened in Portugal during 2018, mainly in Lisbon and Porto.
Last summer, Invesco Real Estate completed the largest-ever hotel transaction in Portugal. It bought three hotels in Lisbon for €313m, adding a new country to the manager's European hotel portfolio. "Across our European business, our strategy is to focus on what we see as seven-day trading cities" says Bessell. "These are cities that combine strong tourism flow with regular and robust business travel, and Lisbon ticks that box very well." The hotels were purchased from Minor International and will be operated by their subsidiary NH Hotels, with whom Invesco has an existing relationship.
As the number of Lisbon's short-term visitors grows, other guests are settling in for the long run, thanks to measures introduced by the government ranging from tax-breaks for highly skilled workers, to the controversial 'golden visa' programme launched in 2012.
The programme allows non-EU nationals to acquire residency and eventually citizenship, if they meet certain requirements including the transfer of at least €1m of capital into the country, the purchase of property worth €500,000, or the creation of 10 jobs, among others. Between October 2012 and September 2019, nearly 8,000 people received residence permits under the scheme, 7,500 of whom bought real estate. In Lisbon, this has driven up demand for high-quality residential property.
London-headquartered Patron Capital Partners is active in the capital's residential real estate market. In 2017, the firm set up a joint venture with Portuguese property investment company Habitat Invest to fund the design and development of several residential assets. While demand from foreign investors was one of the reasons Patron entered the Portuguese market, recently their attention has turned towards local buyers.
"In the last 24 months, we started to change a little bit the focus of our investments, gearing towards the Portuguese middle class, and investing in larger developments of over 100 units," says Jonatas Szkurnik, investment director at Patron Capital. "As the city's economy grows and unemployment falls, there has been an increasing number of middle-class families looking to buy new homes." Banks have started lending again and providing mortgages to the end buyer, "a big difference with how things were four years ago when the market was totally shut".
The strategy has been successful so far but Szkurnik admits that the very big returns enjoyed by early investors are no longer there. "But for [investors] with a medium/long-term view it is still attractive, especially if you get a good local partner who understands the market and have good relationships with general contractors," he adds.
Although Patron's strategy has centred around designing and building residential units to sell on, recently some institutional investors have started showing interest in acquiring rental stock, opening up opportunities for private-rented investments.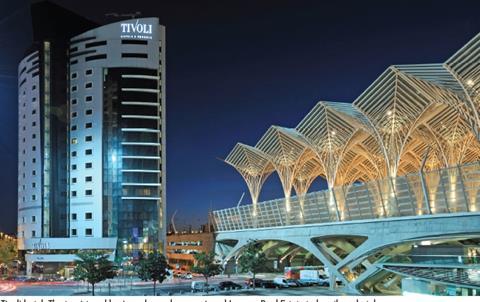 "We have a number of projects where we have just started selling, and others that we will put in the market in the next few months, and institutional investors have been coming to us asking if we can repackage the project so they can buy the whole block or development," Szkurnik says.
On the more alternative side of the residential market, Lisbon's position as a leading university city attracting growing numbers of international students is also creating scope for the development of student accommodation properties – a market that is currently undersupplied and lacking in quality.
Logistics is another sector attracting institutional capital. Early last year, Invesco Real Estate made its first direct investment in Portugal by acquiring a logistics asset in the north of Lisbon, on behalf of large German pension fund Bayerische Versorgungskammer (BVK).
Lisbon's role as a port of entry into Iberia and the rest of Europe makes it a highly attractive logistics hub. According to Rolf Zarnekow, head of real estate at Aquila Capital, the greater Lisbon area's network of highways, railroads, deep-sea ports and airports offers ideal conditions for logistics investors.
"Portugal's e-commerce segment has grown by double digits for several years running – at a far greater pace than the more mature markets in Germany and the UK. Demand for modern logistics assets is thus far outstripping supply, which leads to sustained growth in prime rents for investors," Zernekow adds.
A particular focus for Aquila is green logistics – sustainable assets set to minimise energy and land consumption. "Due in part to low local construction and land costs, Portugal lends itself to green logistics investments – and institutional investors are increasingly taking notice," Zernekow says. Aquila is implementing this strategy in its first Portuguese real estate project in Azambuja, 35km north of Lisbon, where it is developing 115,000sqm of green logistics space.
In line with the global economic outlook, current projections for the Portuguese economy point to a slowdown, but the outlook for Lisbon remains positive.