One of Europe's biggest infrastructure projects has been given the go-ahead. But will HS2 generate opportunities for investors?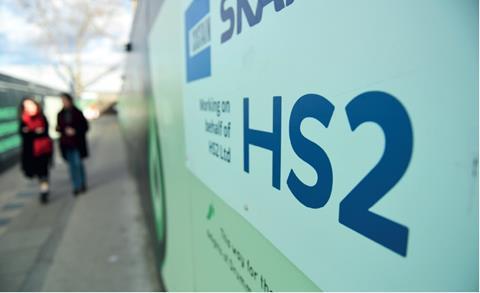 High Speed 2 (HS2), the UK's planned high-speed, north-south rail network, is to go ahead after Prime Minister Boris Johnson confirmed his support for the project in February. That is almost as much as is known about it at present.
When it will be completed is unclear. While the first phase, from London to Birmingham, is more or less ready to begin construction – work is scheduled to begin in April – the second phase, which would link Birmingham to Manchester and Leeds, has still not been authorised by parliament and design is at an earlier stage. Originally intended to be fully operational by the early 2030s, HS2's own delivery body now expects the project to be finished some time between 2035 and 2040.
The final cost is not known either, as a report in January by spending watchdog the National Audit Office confirmed (which quoted the government's "emerging estimate" of the cost as between £65bn (€78bn) and £88bn in 2015 prices). Even the scope of the project is unclear, thanks to the government deciding to place most of the second phase into the hands of a delivery body that is still to be formed, on the debatable grounds that this will generate greater efficiencies. This new body would oversee design and construction of HS2 between the midlands and the north, and may yet propose changes to the route, as suggested by a government review last year.
Nevertheless, the project has always caught the attention of infrastructure investors, even those who believed, in the words of former London Pension Funds Authority Mike Taylor speaking in 2013, that it was "a line on a map that will never be built". This is despite the fact that the opportunity to invest in the project has always been rather remote. Using private finance to construct HS2 was discounted as far back as in 2009, when the Labour government held a workshop of financiers, contractors and public officials who concluded that the delivery model should follow that of Crossrail, with a public-sector delivery authority overseeing a multiplicity of publicly funded construction and fit-out contracts.
Even then, when the UK Treasury strongly favoured keeping capital projects off balance sheet through public-private partnerships (PPP), it was clear that HS2 did not lend itself to a PPP model. The size of the project, the limited scope for commercial recovery of the capital cost and the difficulty of achieving meaningful risk transfer all militated against private finance in the greenfield phase. HS2 retains a head of corporate finance, former KPMG executive Charles Pybus, whose remit includes considering the use of private finance, but Pybus was reported as telling infrastructure executives last year that the project was fully funded.
However, it does not mean that HS2 does not present any commercial opportunities for institutional investors in the short to medium term.
The 2019 review of HS2 led by Douglas Oakervee, which the government belatedly published in February, recommends that the private sector should be engaged to fund and develop the nine new stations which are to be built on the network. "It is estimated that, if all stations for phase one were delivered in this manner… funded and developed by the private sector in association with local government… this would lead to capital cost savings amounting to potentially several billions of pounds," Oakervee concluded. He suggested that the approach could follow the model of London and Continental Railways, the government-owned property developer that owns and manages former railway land around the country.
HS2's single-biggest commercial property opportunity is the reconstruction of Euston station, the network's central London terminus. This project, due to open by 2031, will have a gross developable area of about 930,000sqm and 8.5 hectares of public green space, according to Oakervee, and has been claimed as the biggest 'over-site development' in Europe.
The review says that a "bespoke, specific commercial model" might need to be created to develop the stations. What this means for the contractors already appointed to construct the stations on the first phase of HS2 is unclear.
Property developers played a significant role in funding and helping to build stations on London's Crossrail project, which is due to open in 2021. Two developers funded station costs directly: Canary Wharf Group carried out the civil works for the Crossrail station at Canary Wharf, as well as the over-site commercial space, and covered £150m of the £500m cost; while Berkeley Group funded the £25m station box at Woolwich. Even so, total developer contributions only provided £300m towards a project now expected to cost about £17.8bn, and such lump-sum contributions were not feasible for most stations.
The value of commercial property around HS2 stations will be influenced in large part by how well integrated HS2 is with the existing rail network and by the level of interchange with other modes of transport.
Oakervee's review specifically urges greater efforts to be made in both these areas, including local government taking on responsibility for overseeing the funding and development of stations in partnership with the private sector. It remains to be seen whether central government will take up these recommendations, or whether it will provide funds for local public transport infrastructure to link up with and feed into HS2.
Since 2010, the government's assumption has been that the HS2 network will be monetised, probably in sections once each phase has been completed. Former transport secretary Philip Hammond previously indicated the intention to sell a 30-year concession agreement to operate the line, the same approach used for the High Speed 1 (HS1) railway between London and the Channel Tunnel.
"The 2019 review of HS2 led by Douglas Oakervee… recommends that the private sector should be engaged to fund and develop the new stations on the network"
This concession was initially sold by the government in November 2010 for £2bn (about £2.7bn in 2019 prices, and just over one-third the capital cost) to a consortium of Ontario Teachers' Pension Plan and OMERS Infrastructure. They, in turn, sold the concession to two fund managers, InfraRed Capital Partners and Equitix, for £3.3bn in September 2017, an EBITDA multiple of just under 18x, according to a report at the time. The concession benefits from inflation-linked track access charges and a government guarantee on minimum traffic levels; charges are also regulated and reviewed every five years by the rail regulator.
A 2011 report commissioned by a pro-HS2 lobby group and carried out by PwC estimated that a HS1-style concession sale of the first phase would bring in £6-7bn (in prices at the time), roughly half the then-projected costs of constructing that phase. However, both the costs of the first phase and passenger volumes on the railway have risen since then, and the study would need to be refreshed to give a useful figure – one of the executives involved in the report declined to comment for this article, citing ongoing contractual commitments to the government and its sensitivity around HS2.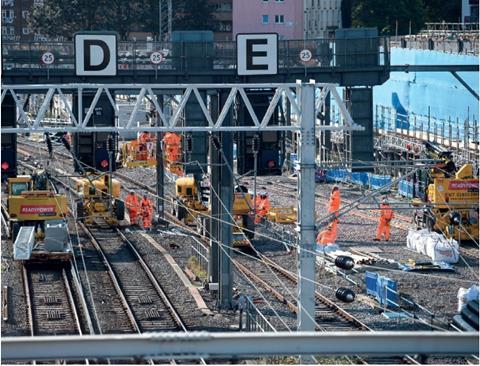 A concession for part or all of HS2 would be extremely unlikely to recover the capital cost of the project, but there is no reason why it should not run at an operating profit on a demand-risk basis. HS2's London-Birmingham line is expected to run 18 trains per hour, compared with eight to 12 trains per hour on HS1. A 2017 economic case review of HS2 forecast that it would bring in revenue of £42.6bn and have operating costs of £27.6bn in 2015 prices, in present value terms over a 60-year appraisal period.
However, it should not be assumed that HS2 will be monetised as a concession. The network is designed to be integrated into existing and future railways, namely the proposed Northern Powerhouse Rail, in a way that HS1 is not. This could require a degree of flexibility around future extensions or upgrades which are difficult to fit into a concession arrangement. An alternative would be to sell the ownership of the assets outright as a regulated asset, similar to the UK's water and electricity networks. Revenues would still be regulated, but could be adjusted to take new investment projects into account.
If and how HS2 is monetised will naturally depend on market conditions at the time a transaction takes place. Any sale is, in any case, not likely to occur until some years after the relevant phase of HS2 has become operational to allow time for traffic to ramp up and stabilise; this would give confidence to investors and help the government maximise proceeds. HS1's concession was sold three years after the line opened.
A sale price in excess of £10bn in current prices, even for the first phase alone, looks likely. This would probably place HS2 in the sights of the largest infrastructure mega-funds, and will make it difficult even for aggregated UK pension funds to take part in the process. But time will tell.