How can real estate investors reduce the risk of asset write-downs from 'stranded assets'? Rik Recourt explains
The term 'stranded assets' has long been used to describe oil, gas and coal reserves that need to be prematurely devalued due to their carbon-intensive properties. However, the term is increasingly being applied to other sectors with assets that are at risk of losing their value due to climate change.
Real estate, a fixed and long-term asset class, is particularly exposed to climate risks. According to the International Energy Agency (IEA), buildings and the construction sector are responsible for 36% of global energy consumption and nearly 40% of CO2 emissions. At the same time, the IEA has indicated that there is an important opportunity for the real estate sector to be 40% more energy efficient in 2040 than it is today.
In New York, the Netherlands and the UK, policymakers have implemented carbon and energy regulations that threaten the cash flows and valuations of standing real estate investment portfolios. Properties that do not meet these standards could become stranded assets.
Climate risks typically fall into two categories:
• Physical risks, including 'shocks' from extreme weather events and 'stressors', such as increasing precipitation or heating and cooling degree days;
• Transition risks owing to changing market demands and climate-related policy interventions.
The likelihood and impact of these two types of risks depends on how the world responds to climate change. If governments remain committed to the Paris Agreement that aims to keep global warming well below 2°C, then transition risks will be more urgent and important than physical risks. However, in a 4°C-or-more warming scenario, physical risks will be more pressing.
"Understanding climate-change risk in our real estate investments is crucial," says Derk Welling, senior responsible investment and governance specialist at APG Asset Management. "Whether it is physical risk or transition risk, it is ultimately linked to the location and characteristics of an individual asset."
To understand and mitigate climate-related financial risks, one of the key recommendations of the Taskforce on Climate-related Financial Disclosures (TCFD) focuses on the resilience strategy of an organisation, taking different climate-related scenarios into consideration. Many organisations have publicly endorsed the TCFD recommendations, but a much smaller number have actually disclosed how resilient they are to differing climate change scenarios.
The Carbon Risk Real Estate Monitor (CRREM), an EU-funded research project established in 2018, is helping investors and managers understand the financial risks to their portfolios in relation to two decarbonisation scenarios. Building on the success of the CRREM methodology, the scope of the project has been expanded beyond Europe to include global portfolios and is supported by three institutional investors, including APG and PGGM.
"PGGM would like to use the CRREM pathways for discussions with external investment managers as to avoid large, unanticipated investments required to retrofit assets," says Mathieu Elshout, senior director, private real estate Europe at PGGM. "A high transition risk scenario can also create opportunities for energy efficient portfolios. Shifting tenant and investor preferences can drive up demand for green assets."
CRREM uses a 'multi-step downscaling' model to assess how real estate portfolios need to decarbonise to align with 1.5°C or 2°C warming scenarios. A similar approach is used by the Science Based Targets initiative (SBTi), that champions target setting aligned with what is necessary to meet the goals of the Paris Agreement.
"The CRREM methodology is the only science-based methodology we have come across to measure transition risks bottom-up," says Welling. "Once you can measure it at one asset, it will allow you to aggregate it any level. As the original scope of CRREM was only commercial real estate in Europe, it was obvious for us to team up with peers and take CRREM global and include residential assets."
CRREM's methodology uses a global carbon budget as specified by global warming scenarios defined by the Intergovernmental Panel on Climate Change (IPCC). This total global carbon budget is divided across regions and economic sectors using socio-economic models that reflect future energy demands and renewable energy generation capacities, sector growth expectations, and carbon reduction opportunities.
Applying the IPCC's global real estate sector budget, CRREM uses GHG emissions or energy consumption divided by total floor area to determine a portfolio's intensity-based transition pathway. This details how specific assets need to become more efficient. CRREM's methodology is unique because it is based on country and property type-specific decarbonisation pathways that help investors identify and manage carbon risks in their investment portfolios.
"CRREM helps investors in aligning their portfolios with the requirements of the Paris Agreement by mapping out country and property type-specific pathways to total decarbonisation by 2050," says Jens Hirsch, head of research for the Austrian Institute of Real Estate Economics.
CRREM's intensity-based methodology aligns with the decarbonisation regulations that were introduced in New York City in April. The ambitious piece of legislation to curb GHG emissions of real estate properties larger than 25,000sqft, requires building owners to slash emissions by at least 40% by 2030 and 80% by 2050.
This law is unique because it sets GHG intensity targets for individual occupancy types and has a penalty ($268 per tonne of CO2 emitted) if buildings emit more than their allotted amount. Penalties are based on actual building emissions, determined by multiplying consumption of various energy types with government-calculated emission factors. The new law builds on the 'benchmarking law', which mandates the annual disclosure of energy and water usage of large public and private buildings.
In addition to a penalty, policymakers are investigating the possibility of establishing a carbon credit trading scheme, enabling highly efficient buildings to sell their excess carbon allowances to offset the emissions of inefficient buildings.
The new law puts in place property-specific intensity targets for 2024 to 2029 and 2030 to 2034. This will enable property investors to model their future carbon costs in a do-nothing scenario. Figure 2 uses GRESB data for properties with 100% energy consumption data and shows that the number of assets not in compliance with the limit will increase from 2030 onwards.
In Europe the energy or carbon efficiency of buildings is organised under the energy performance of buildings directive (EPBD), which stipulates a decarbonised building stock by 2050. To do so, EU member states are mandated to set up Energy Performance Certificates (EPCs), which represent energy or carbon efficiency building ratings.
International real estate investors face a challenge that EPC methodologies differ from country to country and have incomparable scaling systems. EPC labels can be based on modelled data using construction inputs (an asset rating), on real energy consumption data (an operational rating), or on a combination of the two.
Studies show that asset-rating EPC labels do not always correlate well with actual building energy-consumption and GHG-emissions data. This inconsistency is known as the 'energy performance gap' and is only partly explained by occupancy behaviour. This has not stopped EU member states from implementing regulation intended to force landlords to improve the energy performance of their properties.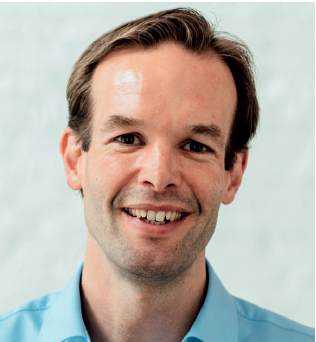 For example, in the Netherlands, office buildings need to have a minimum energy label C by 2023 or they cannot be let. By 2030, this minimum threshold is intended to be raised to EPC label A. The UK has similar regulation in place.
Complying with this regulation will be a challenge for many real estate portfolios. Only 17% of Dutch office buildings have an official EPC label, as this is only required when a transaction takes place, and a report by Calcasa estimates that 60% (41m sqm) of offices will need to be retrofitted to comply with the regulation. Despite the state of the Dutch office sector, a recent survey by Colliers indicates that private-equity landlords have limited plans to retrofit their portfolios to comply with the law.
Owing to limited time for retrofitting, investors would be wise to take a long-term approach. Factors to take into account when planning a deep-energy retrofit include tenancy cycles, economic cycles affecting construction costs, maturing technologies, embodied carbon and material life cycles.
The goal is to find the optimal moment to invest in a retrofit that complies with long-term regulation.
A report commissioned by the Principles for Responsible Investments (PRI) warns that the policy response to reduce GHG emissions might be forceful, abrupt and uncoordinated, and it is forecast to take place by 2025. Payback periods for retrofit investments might become longer in such a scenario. In the Netherlands, upgrading an office to label C will typically have a payback period of between 3.5 years and six years, while upgrading from a EPC label B to A could take up to 13.5 years.
These energy efficiency payback periods can be deceiving. "A key problem asset owners face is the split-incentive problem, meaning that the party that makes the capital investments needed to improve an asset's energy performance is not always the party that benefits from the energy savings," says Elshout.
In addition to building codes and regulation, landlords should also understand the indirect effect carbon tax can have on energy prices. The IMF argued in a recent article that countries emitting large volumes of CO2 should take action to raise carbon taxes to $75 per tonne by 2030 to limit global warming to 2°C or less. The global average carbon price is currently only $2 per tonne.
The CRREM model helps investors and real estate owners plan capital expenditure in such scenarios. The model gives a clear picture of the investments needed to stay ahead of potential new regulation before a next opportunity to retrofit.
GRESB, the ESG benchmark for real assets, supports the CRREM project with data and as a research partner, and is taking steps to integrate the CRREM model into its data platform. "The transition pathways enable GRESB to not only assess ESG performance against industry peers, but also against the commitments made in the Paris Climate Agreement," says Sander Paul van Tongeren, managing director at GRESB.
Welling adds that APG "is happy with the involvement from GRESB". He says: "Since approximately 90% of our investments report to GRESB, this will enable us to measure to what extent our real estate portfolio is aligned with the Paris climate goals. Although green rating schemes like LEED and BREEAM demonstrate the green credentials of an individual asset, it can be questioned whether these are sufficient to combat climate change. Hence we encourage these schemes to incorporate the CRREM pathways."
With the real estate sector needing to decarbonise to meet the commitments made in Paris, investors are seeking to better understand the impact of climate risks on long-term investment performance. Transparency is improving rapidly, and powerful new climate risk datasets are starting to be used in innovative ways to identify the assets that are most at risk of losing their value due to climate change.
The CRREM decarbonisation pathways will be released for public consultation by February 2020.
Rik Recourt is an associate at GRESB