Brookfield raised $15bn for energy transition in 2022 and could be fully invested this year. Florence Chong reports
Brookfield Global Transition Fund
Raises US$7bn in first close in mid-2021
Raises US$15bn in a final close in mid-2022
Anchor investors include Temasek and Ontario Teachers' Pension Plan
US$7bn of capital committed
There have been a flurry of funds targeting the theme of energy transition, but Brookfield is leading the pack in size and pace of investment.
The relatively young Brookfield Global Transition Fund (BGTF) has lost little time in committing more than US$7bn (€6.6bn) to what appears to be a disparate range of assets. But looks can be deceiving.
The portfolio of BGTF, the world's single-largest fund dedicated to energy transition, covers nuclear services, waste recycling, renewables, carbon capture and storage, and agriculture technology.
At its current rate of investment, the mega-fund, which raised a record US$15bn at close in June 2022, could commit all its capital during 2023. At the latest, Brookfield will be fully committed by 2024, and is likely to be back in the market with a successor fund before too long after that.
Brookfield Asset Management and its consortium partner EIG have been pushing for a A$18.4bn (€11.9bn) takeover of Origin Energy, an Australian power company. Brookfield plans to take on Origin's energy markets business, which includes its electricity generation and retail divisions. EIG's liquefied natural gas (LNG) company, MidOcean Energy, will hold Origin's gas business. In support of its bid, Brookfield has pledged to invest an additional A$20bn to fund Origin's clean energy-transition plan.
"If we keep investing at the pace we have, probably in a year or so we may be fundraising again," says Ignacio Gomez-Acebo, senior vice-president of Brookfield's transition investment team.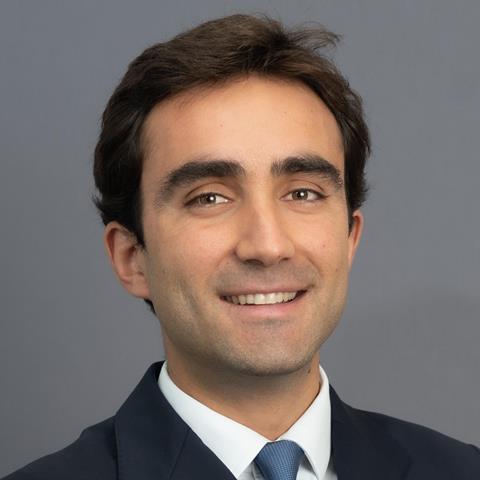 Ignacio Gomez-Acebo: "for Brookfield, an important rider is that its investments must make an environmental impact"
Brookfield ushered in an impressive list of investors for its fund – Singapore state-owned Temasek and Ontario Teachers' Pension Plan are cornerstone limited partners. But what does energy transition mean for BGTF?
"Decarbonisation comes with a wider spectrum of opportunities," Gomez-Acebo says. "It is much more than just building more clean energy. And for Brookfield, an important rider is that its investments must make an environmental impact."
Brookfield looks at the transition process through three lenses – clean energy, business transformation, and sustainable solutions. "The first 'bucket' is building more clean energy," says Gomez-Acebo. "If any business is to decarbonise its use of electricity, [it will require] building and feeding more renewable power into the grid and decarbonising power systems and grids across the world. This is one part of our investment thesis."
Brookfield has moved quickly to fill that first bucket with three deals: Urban Grid, based in Virginia; Scout Clean Energy, in Colorado; and Standard Solar, in Maryland.
While these companies are developers of solar and wind, they can also provide the underlying generating capacity on which Brookfield can contract power to industrial and small businesses directly. "Our fund must be focused on additionality, which means we must add to new capacity around the world. If we were simply to acquire operating windfarms, then we really haven't made an impact."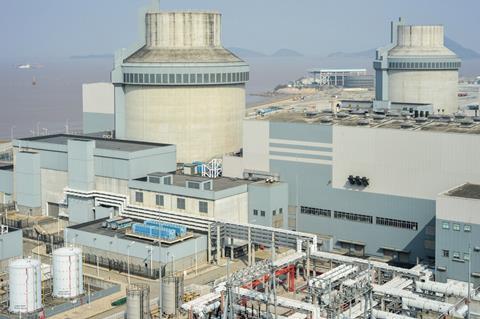 Brookfield is aware that energy transformation is not only about creating new capacity and businesses. There are many existing businesses that need to be transformed if they are to exist and thrive in a decarbonised world. This is part of the rationale behind Brookfield's bid for Origin Energy.
Companies like Origin require capital to help speed their decarbonisation strategies and to transform their traditional businesses, says Gomez-Acebo. "Origin has a lot of coal-based and gas-based power generation. Through our capital injection, it will decarbonise its operations and transition its generation profile towards renewables."
In October 2022, Brookfield turned heads in the institutional investment community by investing the fund in the nuclear sector. It teamed up with uranium producer Cameco Corporation to acquire Westinghouse Electric Company, a nuclear services business, for a total value of US$7.9bn, including the assumption of debt.
At the time, Brookfield vice-chair and head of transition investing Mark Carney set out the case for the investment. "Every credible net-zero pathway relies on significant growth in nuclear power," he said. "It is an essential, reliable zero-carbon technology that directly displaces fossil fuels and supports the growth of renewables by providing critical baseload to our grids."
The Westinghouse acquisition falls into the category of sustainable solutions – the third prong of BGTF's investment strategy. Included in this bucket are investments relating to nuclear, carbon capture and storage, and 'circular economy'.
In respect to the latter, BGTF committed up to US$700m to Circular Services, a new business created with New York firm Closed Loop Partners. The plan is to turn Circular Services into the largest privately-held recycling business in North America.
"If we can divert waste from landfill into recycling, we will definitely be helping part of the economy decarbonise," says Gomez-Acebo.
Circular Services uses advanced technology to improve the sorting, processing and reuse of consumer packaging, organics, textiles, electronics and other materials in the domestic supply chain.
Gomez-Acebo says carbon capture and storage (CCS) is another solution in a world seeking to reduce CO₂ emissions.
BGTF has also invested in three businesses active in CCS in as many months. It has partnered with LanzaTech, committing an initial US$500m to transform waste carbon into materials used in sustainable fuels, fabrics, packaging and other products that people use in their daily lives.
Brookfield will be LanzaTech's preferred capital partner in its pursuit of carbon capture and transformation opportunities in Europe and North America. Initial Brookfield investments totalling US$500m will be followed by a further US$500m if sufficient projects are available at the agreed milestones.
Brookfield has formed a carbon management partnership with California Resources Corp (CRC), an independent oil and natural gas company, to focus on carbon capture and sequestration development.
The initial commitment of US$500m provides CRC with additional capital to advance its carbon management strategy and to de-risk its carbon capture and storage projects. CRC has an ambition to significantly progress the decarbonisation of California, with the joint venture targeting 200m tonnes of carbon dioxide storage development, or five million tonnes per year over 40 years.
Reaching this target would require an estimated US$2.5bn in total investment, and BGTF could make additional investments of more than US$1bn.
The much-hyped hydrogen revolution is also in the offing, but Gomez-Acebo warns: "It takes a long time for the value chain to make the product and to sell to the grid. We are doing a lot of work on hydrogen and have a few projects in Quebec."
In one of these, Brookfield is looking to develop an electrolyser for a European utility company, which will buy the offtake in the form of green ammonia and ship it back to Europe.
"We have a big hydrogen pipeline that we are developing but, of course, it is early-stage," Gomez-Acebo says. "Over the next five years we will see a big pick-up, and we want to be at the forefront of that."
Gomez-Acebo stresses that BGTF is not a technology fund, nor is it a climate-tech fund seeking to take early-stage technology risk and trying predict the next mainstream technology. "We don't want technology risk. We approach it more from the infrastructure-investing perspective," he says. "Although sometimes we invest a small amount of money at the technology level… most investment is at the asset level."
In carbon capture, Brookfield may provide a minimum amount of capital at a holding-company level to invest in developing technologies in exchange for the right to fund the entire project pipeline.
Today, clean energy is the bread and butter of BGTF. A big proportion of its capital will be allocated to renewables, mainly because "that is where we see the best opportunities", says Gomez-Acebo.
Around one-third of BGTF's investment is earmarked for business transformation and the remainder for sustainable solutions. But these are "soft targets", Gomez-Acebo says. He adds that Brookfield pursues opportunities as they emerge, as with Origin Energy.
The bulk of BGTF assets are going to be in North America. Apart from being its home market, North America has the largest renewables market outside China. Europe will likely be the second-largest market.
Brookfield has a strong presence in Latin America, centred in Brazil where it has been involved with generating renewable energies for three decades. Brookfield has had a presence in India and southern China since the mid-2010s. Australia is a relatively new focus for transition assets for the Canadian investor.
Gomez-Acebo says countries such as China – where there is a lot of development – are competitive, and that Brookfield has to "find its niche". Brookfield has renewable power-purchase agreements with chemical company BASF in Southern China.
In India, Brookfield is investing alongside KKR and TPG in the London-listed UPL and its Advanta Enterprises, a global seed company, to establish an agriculture technology platform. But caution will dictate where BGTF invests in emerging markets. "We don't see ourselves as first-movers into some risk markets that are yet to be developed," says Gomez-Acebo.