Bayerische Versorgungskammer (BVK) is Germany's largest pension fund and it is growing. The €69bn institution receives capital inflows of about €4.4bn each year, while paying out €3.2bn in annual pensions.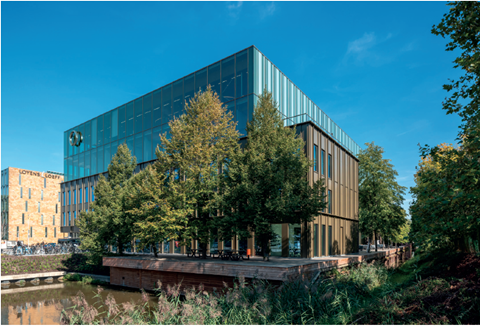 With a heavy allocation to real estate (earlier this year it stood at 21% and the intention was to increase this further), it is no surprise that it is one of the most active investors in the asset class today.
This year, IPE Real Assets has reported on six significant transactions carried out by BVK, involving build-to-rent housing developments in Dublin, the trading of office and residential assets in Osaka, and the acquisition of office properties in Berlin, Rotterdam and Shanghai.
The most recent transaction was an investment in Edmonton City Centre, a large, mixed-use asset, alongside LaSalle Investment Management's core Canadian property fund and two developers. LaSalle also carried out the acquisition in Rotterdam on behalf of BVK.
It all highlights the global diversification BVK is seeking – and the advantage for real estate investment managers like LaSalle in having global reach and the ability to serve that need.
As we explore in our cover story, there is a race on to be able to provide the full range of investment products to global investors, many of which are looking to limit the number of fund manager relationships – to do more with fewer.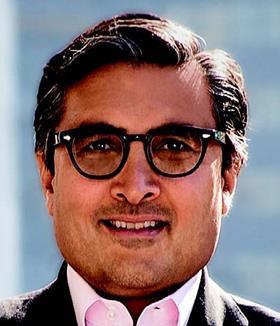 BVK, in fact, might be one of the exceptions to the rule. Asked if the investor is looking to reduce its real estate manager roster, Rainer Komenda, head of real estate funds at BVK, says: "We are still fans of diversification also on the manager side. Of course, there are limitations on the number of accounts you can handle. Still, we are following the pattern of choosing specialists over generalists."
But there are plenty of other examples, including the California Public Employees' Retirement System, which has been reducing its relationships over four years from 51 to 21.
"It is clear what direction the investors in the world – the limited partners – are going in," says Sonny Kalsi, president of the recently merged fund manager BentallGreenOak. "Investors want to have fewer manager relationships – they want to give more capital for more strategies to fewer people – so we've got to make a decision."
This pressure is prompting global fund managers to fill any gaps, whether that be geographical presence or specialist expertise. The biggest firms are looking to become one-stop shops.
The real estate investment-management industry is becoming increasingly competitive for other reasons. The BVK's investment in Berlin – a forward funding of a smart building developed by EDGE Technologies – was carried out by Allianz Real Estate.
It marks the first time that the company has managed a real estate equity investment on behalf of a third-party investor (last year it opened its real estate debt platform to non-Allianz investors for the first time).
As CEO François Trausch says in the cover story, Allianz Real Estate is not looking to launch pooled real estate funds and to compete with the traditional names in this space, but it has an objective for 10% of its assets under management to represent non-Allianz clients within the next five years. Considering Allianz Real Estate also has a target to reach €100bn in AUM, this means a not inconsiderable €10bn could soon be managed for third-party investors.
Fellow European insurance group Generali has also pushed its real estate arm into the business of third-party fund management. Unlike its Allianz counterpart, Generali Real Estate has launched a series of pooled funds. Read the full interview with Aldo Mazzocco and Alberto Agazzi.
Not only was the acquisition of EDGE East Side Berlin a first for Allianz Real Estate's third-party fund management ambitions, it was also its latest step to invest in smart buildings. Earlier this year, it invested in another EDGE Technologies development, in Hamburg.
Read the interview with Boudewijn Ruitenburg and Erik Ubels of EDGE Technologies. It is part of a special report on the future of offices, encompassing smart buildings, flexible space and coworking, wellbeing and reports on individual office markets, including London and Hong Kong.
We talk to Harry Badham, UK head of development at AXA Investment Managers–Real Assets, about completing the City of London's largest new office towers, 22 Bishopsgate, at the height of Brexit uncertainty.