The data-centre industry is booming and Digital Reality Trust is benefitting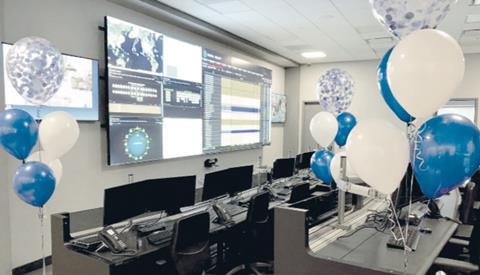 Data centres, telecommunications towers and all things digital are at the top of most institutional investors' watch list.
While much of the world's digital backbone is viewed as infrastructure, data-centres straddle the border between commercial property and the essential-services realm of traditional infrastructure assets. After all, can developed-market economies operate without data centres any more easily than without electricity?
One REIT that is connecting the infrastructure and commercial property realms is Digital Realty Trust (DLR). But just as digital technology itself took some time to be adopted by business, a Fitch Ratings report on a recent issuance of notes highlights how DLR is climbing the learning curve with investors to plug into the capital markets, even as it keeps data flowing around the world for customers as digitally savvy as IBM Cloud and Adobe.
While lauding DLR's credit strengths – which include a global platform, diverse tenant base, good access to multiple forms of capital, strong liquidity and conservative capital-raising strategy – Fitch notes that those positive factors are "balanced by a less established record in the commercial real estate market, more limited access to the liquid investment market and less leveragability relative to other commercial property asset classes".
Although Fitch is positive about the majority of DLR's date-centre portfolio, the rating agency tempers its view with DLR's "more limited" access to secured-mortgage capital "versus other REIT asset groups". The asset ownership metric – DLR's ratio of unencumbered assets divided by unsecured debt – stood at about 1.9 in March, according to Fitch. But owing to the expected closing of a forward equity issuance, Fitch expects the ratio to improve to about 2.1, "which is in line with other investment-grade REITs".
The equity issuance will also help DLR's leverage ratio revert to low 5x area by the end of 2019 – it was 5.5x in March owing to a debt-funded acquisition late last year. That acquisition, however, marked a major expansion of DLR's business into Latin America. In a $1.8bn (€1.6bn) transaction, DLR acquired Ascenty, the leading data-centre provider in Brazil. The deal displayed the globally diversified access to capital that comes from operating 210 data centres that deliver mission-critical digital service to customers on five continents.
It also highlighted the growing connection between data centres, which are viewed as a commercial property business, and infrastructure. In a move that Fitch viewed as positive for DLR's leverage level, DLR entered into a joint venture with Brookfield Infrastructure, creating an entity that will ultimately own Ascenty.
Whether data centres are infrastructure or commercial property is not yet settled. What is clear is that, in the data-centre business, Fitch says "competition is intense".
Large, diversified tech companies such as Microsoft, Amazon, and Alphabet, which have fast-growing cloud-computing operations, could dampen growth prospects in the sector. Fitch also sees secular tailwinds for the data-centre business in the US – mainly global internet adoption, rising smartphone use, and IT outsourcing as companies begin to wind down in-house data centres.