Since the financial crisis, CPPIB has built an extensive Asian real estate portfolio. Florence Chong speaks to the man behind the expansion, Jimmy Phua
Outside the US, Asia-Pacific has become the largest investment destination for Canada Pension Plan Investment Board (CPPIB). By 2025, it will have channelled up to one-third of a projected C$476bn (€318bn) of its assets into emerging markets.
As of March, CPPIB had committed C$103.7bn – equivalent to 26.5% of its total assets – to real estate, infrastructure, public and private equities, funds and co-investments and credit in countries such as China, Australia, Japan, India and South Korea. The reasoning? According to CPPIB, emerging markets, led by China and India, will account for 47% of global GDP in six years from now.
CPPIB will continue to look to the private market for investment opportunities. As of March, real estate (12.1%), infrastructure (8.5%) and other real assets (3.4%), together with private equity (23.7%) accounted for just under half of its asset mix. "We are working through now just how much real estate should be part of that and how much should be in the public market," says Jimmy Phua, CPPIB's managing director and head of real estate Asia.
CPPIB's investment thesis takes into account broad mega-trends driving today's global economy: urbanisation (residential), economic development (gateway-city commercial real estate), e-commerce (logistics and industrial), and technology (data centres and telecommunications).
Lured by fast economic growth and fuelled by the pension plan's mandate to maximise returns without undue risk of loss, CPPIB began to look at Asia-Pacific in the mid-2000s. Even then, China beckoned with enticing double-digit growth rates. Then there was Australia, an economy similar to Canada's but yet to be flooded with foreign capital.
In 2008, CPPIB set up a one-person office in Hong Kong, and within months had recruited Singapore-born Jimmy Phua, an industry veteran of Asian real estate. Phua had been an executive with ING Real Estate (now CBRE Global Investors) in Asia.
"CPPIB was looking for growth, and compared with more mature markets, Asia offered high growth," Phua says. "When I came on-board, CPPIB adopted a new strategy – to invest direct."
Phua joined CPPIB at the start of the global financial crisis, which proved a blessing in disguise. As asset bubbles burst around the world, including in Asia, previously unattainable assets became available.
"The GFC created an opening for us to move into direct investment," recalls Phua. The prime motivation was – and still is – to give the fund a say in how its assets are managed.
Until the financial crisis, CPPIB's real estate exposure in Asia had been made through funds. One of CPPIB's earliest real estate investments in the region was in the Dexus Wholesale Property Fund, now a A$9bn diversified vehicle.
The first wave of post-2008 opportunities also arose in Australia, including the recapitalisation of Sydney-based, global logistics specialist Goodman.
"We supported Goodman by establishing the 80-20 Goodman China Logistics Partnership," Phua says, in which CPPIB held 80%. From an initial investment of US$150m (€133m) by CPPIB, the Goodman platform has grown to represent a US$4bn equity investment in China for the pension fund. The deal also paved the way for CPPIB to deploy its own development strategy in China, with the partnership undertaking construction of modern facilities for the Chinese market. "We are prepared to assume development risk if it gives us the risk-adjusted return we are looking for," Phua says.
In 2008, e-commerce was only just emerging in China. "It was not a clear trend [but] we could see the absence of modern logistics in China, and we could imagine the scale of China," says Phua. "Its economy was then growing at 10-12% a year. Even if it just grew at 5% a year – compounded – you could imagine how big the market would be. After we started investing, it became very clear that e-commerce was growing much faster than everybody had expected."
Alongside the explosive e-commerce growth came rapid urbanisation, as China's agricultural economy gave way to industrialisation.
Phua brought CPPIB into clubs launched by one of Asia's largest developers, Singapore-based CapitaLand, which has since established itself as the largest single foreign property developer in China. CapitaLand's speciality was the mixed-use project, encompassing residential, retail and office at the core of developments under the Raffles City brand.
CPPIB is a significant investor in CapitaLand's Raffles City Funds I, II and III, which, collectively, hold nine Raffles City-branded integrated developments in key Chinese cities.
"We've learned a lot of things about China in the last 10 years," says Phua. "The market is not mature. The regulatory landscape is challenging. So, occasionally, you have policy changes leading to construction delays and higher costs.
"A couple of years ago there was a fire in a subway system. Officials stopped all works linked to the subway station. While our project was not directly involved, it too had to stop. We had to wait until an official review was completed and a new policy issued."
Projects can be delayed by up to six months when such incidents happen in China, Phua explains. Meanwhile, the Chinese government continues to refine policy, particularly in the politically sensitive housing market.
Phua says: "We have a lot of mixed-use development and we just had to learn to be nimble and to navigate changes. We are still learning, because the market is still evolving and growing.
"We don't look at China as a country. We look at cities, because the market factors at play in different cities are quite different. For example, if we invest in office buildings, our preference is tier-one cities."
Phua points out that there is risk in owning even the best buildings in tier-three cities. "Demand is not going to be strong enough because multinational companies don't set up head offices in those cities and it is difficult to exit."
He adds: "The Chinese market is very big [and] we barely scratch the surface. There is scope in all sectors. Our constraint is finding the right partners who fit with us culturally and share a similar long-term outlook." Phua says that success in China depends on the skills and experience of partners.
CPPIB has developed a partnership with Chinese developer Longfor Property Group. The relationship, which began in 2013, started with mixed-use developments before broadening into new asset classes, such as residential for rent.
More partnerships are needed. "We are at a stage when we can take on another one or two partners," he says.
Outsized logistics exposure
India offers the promise of a huge and young population, strong economic growth and a rising middle class, says Phua. But he is cautious. "There will be growth, but probably slower than in China. For India, we have to take a long-term view.
"We started our research on India five or six years ago. We needed to tackle India by recruiting a local team. It is not a market which can work by remote control."
CPPIB entered India with Indian shopping mall owner and developer Phoenix Mills Limited, forming a strategic investment platform in April 2017 to develop, own and operate retail-led, mixed-use developments across India, with Island Star Mall Developers designated to serve as the platform. Subsequently, CPPIB has invested INR16.6bn (€211m) in two tranches, for a 49% stake in the platform.
In 2017, CPPIB entered India's logistics sector, buoyed by changes in Indian tax policy that were expected to support rapid development of e-commerce.
CPPIB jointly launched IndoSpace Core, an asset-owning vehicle, with India's largest developer of modern industrial and logistics real estate, IndoSpace.
The global logistics giant GLP recently bought into the IndoSpace platform. "This is a big plus for us, because GLP can bring in their expertise in regard to their relationship with global tenants," says Phua.
CPPIB first struck up a relationship with GLP in Japan, a market which Phua says has since delivered "tremendous" returns. "The uniqueness of developments in Japan is that its contractors are really good. They deliver on time and on target," he says.
"When we started in Japan, the institutional market hadn't started investing in logistics, and we enjoyed cap-rate compression over a number of years. Modern logistics is less than 5% of the country's total logistics supply. We are now into our third venture with GLP."
CPPIB has also invested with the Hong Kong-based PAG in distressed loans in Japan.
Whether by design or not, CPPIB's exposure to the logistics sector in Asia-Pacific, by area, now overshadows its investment in office and retail.
In addition to the world's two largest groups, CPPIB is also a development partner and co-investor with the fast-growing pan-Asian groups ESR and LOGOS. The latter gives it access to new markets such as Southeast Asia.
CPPIB entered Indonesia, which is seen as largely uncharted territory for a non-Asian global investor, through a joint venture with LOGOS and its capital partner, Canada's Ivanhoe Cambridge in 2017. Many analysts see Indonesia, a country of some 260m mostly young people, as having the potential for exponential online retail growth, as in China.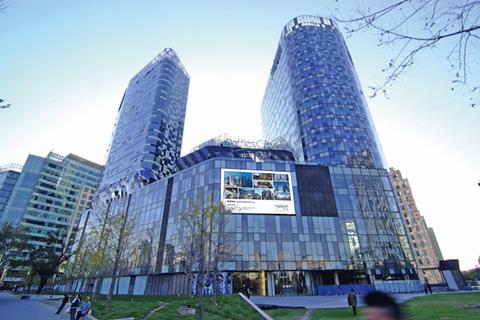 Again, Phua is cautious. "For us, Indonesia is a long game. We plan to take a crawl, walk and run approach," he says. But less than two years into its initial US$100m investment on the LOGOS Indonesian platform, Phua says CPPIB is ready to put in more equity to grow its Indonesian business.
With LOGOS, CPPIB has also dipped its toe into tightly held Singapore, where it co-owns several logistics assets.
The focus on e-commerce has also led CPPIB to look at data-storage centres. In 2017, CPPIB joined with Singapore's Keppel Group to invest an initial US$350m in the unlisted Alpha Data Centre Fund, its entry into the sector.
"There were a couple of reasons for our decision," says Phua. "Everything is going digital, so the demand is very clear. And in Asia, data centres are still a nascent industry. Asia doesn't have established players like Equinix or Digital Reality Trust, both US companies.
"Supply [of data centres] is fragmented and there is under-supply in many places. One reason is that data centres consume a lot of energy and power, with some authorities therefore reluctant to allow too many centres to be built. This means that barriers to entry can be quite high, and for that reason, we are keen to participate.
"As a long-term investor, one of the things we look for is structural change and trends. We see data centres as one of those trends."
Although it has significant exposure to the retail sector in the US, CPPIB's exposure to Asian shopping centres is less extensive, limited to Australia, China, Korea, and a single centre in Malaysia, where it is in a joint venture with local group Pavilion.
In 2010, CPPIB and Australia's sovereign wealth fund, the Future Fund, injected A$750m into what was then known as the Colonial First State Global Asset Management (CSFGAM) Retail Partnership, now managed by Vicinity Centres. The fund owned nine shopping centres across Australia.
"The idea was to recapitalise the fund, fix up some of the assets and then sell [them]," says Phua. "That was our strategy all along. We have now sold all but one asset."
Where and what next?
Phua describes CPPIB is an active manager that does not hesitate to take profits when necessary. Based on what he calls "our investment discipline", he says CPPIB sells assets if it is a good time to sell.
"When I say we are a long-term investor, it doesn't mean we don't sell," says Phua. "Whenever it makes sense, we recycle the cash, but we stay invested in the same market and hopefully with the same partner."
Such is the case with International Towers 2 and 3 at Barangaroo, a massive urban regeneration project on Sydney's harbour foreshore. CPPIB entered the project when it was just coming out of the ground, in 2010, in an A$1bn forward-funding with developer Lendlease.
Lendlease and CPPIB are now selling down their stakes in the buildings, said to be worth aabout A$6bn. There is speculation that CPPIB's stake in the two buildings has doubled in value.
"We're keeping a [reduced] stake because we think the area has potential to continue to grow," says Phua.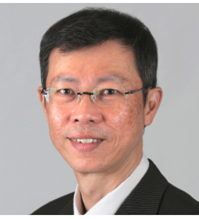 As for the rising uncertainty created by US-China trade tensions, Phua responds: "You can't influence trade negotiations, you can only navigate around them."
That said, Phua says external factors are always front-of-mind in all CPPIB deals. "For example, in logistics in China, from day one we chose locations and tenants that catered to domestic demand rather than import/export," he says.
"With shopping malls, we avoid those that depend on foreign tourists to generate a portion of sales. That way, we have one less variable to be concerned about. One reason we went to Southeast Asia is because we could see that, for China to bridge the middle-income gap, it would have to move on to higher value-add manufacturing.
"With or without the trade war, many lower-cost factories would have to move. And the beneficiaries would be Southeast Asian countries. You are already seeing that happening."
Phua plans to stick to the nine countries in which CPPIB has exposure in Asia-Pacific. "We feel our footprint is diversified enough [geographically]," he says. "The whole idea is to have a presence in a sufficient number of countries to enable you to generate an adequate pipeline through the various market cycles."