Huge uncertainty faces retailers and F&B outlets as they reopen. How will consumers respond and will their behaviour change for ever? Mark Faithfull reports
The retail world is reawakening to an uncertain future. We can speculate, of course, but the reality is that no one knows what the 'new normal' will look like. Seismic, forced shifts in consumer behaviour have created a new paradigm. Customers have reconnected with supermarkets in an era when the relationship in many European nations was fracturing. Shop staff have joined the front-line of key workers. Fashion has been devastated. Home has become a workplace, a socialising place, a rest place, connected via Zoom and Microsoft Teams to friends and colleagues. Social places lie quiet – and many will do for some time, or will operate with strict social distancing.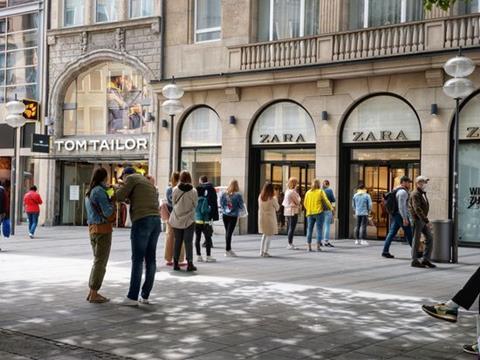 It is still too early to predict the medium-to-long-term implications for how we live and shop. Some changes will reshape society and yet, as people, we tend to prove resilient and adaptable, and often have short memories. Normal will be different, but how different?
The enforced reliance on online shopping will have a longer-term impact, according to the latest analysis by CapGemini. Its research suggests that 59% of consumers worldwide had high levels of interaction with physical stores before COVID-19, but today less than a quarter (24%) see themselves in that category. In the next six to nine months, only 39% of consumers expect a high level of interaction with physical stores – significantly below pre-COVID-19 levels.
By contrast, 30% said they had high levels of interaction with online channels before the crisis, but 37% would characterise themselves in that light today. In the next six to nine months, CapGemini expects this to accelerate further.
"With the virus enduring, retailers are now confronted with the harsh reality of stabilising their balance sheet, while simultaneously making plans to adjust to long-term changes in demand and channel mix as they prepare for what's next," says Robin Bevan, head of Europe at Accenture, in the Resetting Your Store Estate report. This, he suggests, raises a question: "When the time comes, will and should retailers re-open 100% of stores?"
Bevan says: "We believe that there are still too many stores trading for long-term viability. Many retailers have not taken the necessary steps to right-size because of long-term leases that have made it too expensive to close. But even well-positioned retailers may find they have to permanently close under-performing stores and take drastic cost-cutting measures. If this becomes a reality, the more widespread creative use of external data indicators and new demand forecasting techniques will be vital in helping retailers get to their new destination the right way. Advanced analytics should be used to track and predict shifts in customer demand, ultimately identifying which stores are the best candidates for either closure and/or conversion into a lower cost alternative."
On the face of it, the picture looks bleak. In the UK alone, 29 retailers had failed by June 10, according to the Centre for Retail Research – already more than two-thirds of all failures in all of 2019, meaning 1,193 stores could close. Several major retailers across Europe have warned that they will not re-open all of their stores, so cumulative losses in retail will gather pace.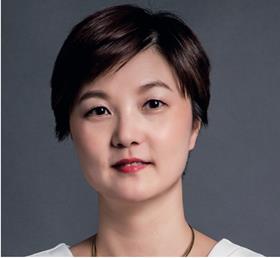 Mathias Ullrich, managing director of brand-experience specialist Liganova says: "The shift in consumer behaviour and preferences presents a great opportunity for retailers to rethink their brand values, positioning and, more importantly, their go-to-market approach. Online shopping proved to be reliable and acceptable during the crisis, so physical stores may increase in relevance as the destination touchpoint for experiences. In this setup, physical touchpoints could be less crowded with products and have a more spacious showroom character, while seamlessly integrating the digital space as an 'endless aisle' for replenishment of goods not available in-store."
He says retailers might also need to rethink their retail footprints. "Is the megastore approach still future-proof post-COVID-19? Or is this an opportunity to diversify the footprint and include a mix of store formats, ranging from flagship stores to shop-in-shop or pop-up store concepts where local customer proximity is higher and micro-segments can be targeted more efficiently?"
Initial consumer responses to the gradual reopening of retail and food and beverage (F&B) across the world have been mixed, with an understandably high level of caution among many, contrasting with some shocking scenes of over-crowding and poor crowd management in locations such as Bankstown Central Shopping Centre in Sydney on its reopening weekend, which coincided with Mother's Day, and in some of the earliest US states to come out of lockdown.
This despite a raft of practical recommendations from bodies such as the US-headquartered ICSC and German Council of Shopping Centres, which were among the first to issue comprehensive reopening guidance. The unanswerable question now is whether different approaches might cause different health outcomes, and what impact those might have on consumer sentiment.
In China, which came out of lockdown first, performance at reopened stores was slow to recover, as Chinese consumers were initially cautious about returning to malls due to economic and health concerns. Christy Tan, National Australia Bank's head of research for Asia, reflects that China's consumer economy has undergone a major shift to "consumption that is more indoor-based than outdoor-based".
Given the size and scale of many Chinese cities, feedback from property adviser Cushman & Wakefield suggests that mask wearing and hygiene have been prioritised as more pragmatic than social distancing. This may ultimately be the approach taken in Europe's larger cities, with Spain among the first to put forward the idea.
In its report Global Retail Trends 2020, KPMG's concludes that retail leaders will need to think more clearly about their investments in three key areas: customer loyalty programmes, customer data, and technologies aimed at making the shopping experience easier, safer and more efficient.
Jessie Qian, partner, head of consumer and retail at KPMG in China, says: "In the post-Covid-19 environment, consumers will place greater emphasis on both convenience and safety. During the lockdown, we have seen brands and shopping centres using WeChat Mini-Programs, online social groups and live streaming videos to reach consumers through new channels without the need for foot traffic. Customer data has now become both an important and a valuable asset."
Qian says that while many physical stores will return to growth when the COVID-19 crisis passes, online shopping through necessity will impact future behaviours of consumers. "For most retailers, that means leaning strongly into online sales, proving that speaking to customers and understanding their needs has become just as important as the bottom line," she says.
Ingka Centres, the shopping-centre division of Ingka Group, says that by mid-May footfall figures and conversion figures from re-opened Meeting Places worldwide had shown an "encouraging and sustained" return of customers. In China visitors to LIVAT Centres in Beijing and Wuxi in April reached 67% and 81%, respectively, compared with 2019. In Poland, after 51 days of lockdown, footfall had returned to 87% of 2019 figures.
Gerard Groener, global managing director of Ingka Centres, says: "While it is too early to see significant differences between markets, it is clear that customers are keen to get back to a normal life. While visits are down slightly, those that come clearly have the confidence to spend."
Despite what seems likely to be a lasting increase towards online across most categories, notably grocery, Ian Sandford, head of Madrid-based Eurofund Group, feels that the inevitable demise of some well-known retail names was pre-determined anyway. "In terms of the retail picture overall, we were already on a certain road and I think too many companies have tried to keep something working that had run out of steam," he says.
"What the crisis has done is fast forward us five years and the rate of change is going to be very fast, not because of the problem of physical retail – I believe people will always want to engage – but because retail has to respond to what people want."
Global advisor JLL says that cash-flow concerns remain globally, particularly among retailers reliant on discretionary spending, though structural challenges vary by retailer type. And it notes that even the grocery sector faces its own challenges. "Despite robust revenue growth in Q1, many grocery retailers have reported margin erosion as extra efforts were required to keep stores supplied and online orders fulfilled," says JLL. "Numerous fashion operators are dealing with elevated levels of unsold inventory, exacerbated by the seasonal change of stock. F&B operators typically operate with lower margins and smaller cash reserves; continued social-distancing measures and start-up challenges across their supply chains will constrain their ability to swiftly return to full performance."
The reality is that nobody can definitively say how the future will play out or what changes will have a profound, long-term impact. It seems highly probable that some of those customers who have started or increased their online shopping during lockdown will maintain some of that spending shift. Equally, more struggling retailers will fail and others will selectively downsize. Yet both of those are simply accelerations of existing trends.
Less clear is how customers will respond to the need for greater hygiene and distancing measures, or how retailers and operators will cope financially with reduced capacity and whether the stay-at-home period during lockdown will permanently change personal priorities or simply represent a temporary blip. Now, the keyword appears to be adaptability – the ability to adapt offers and venues for short-term survival while building a sustainable business model for an uncharted future.
Retail: How will consumers respond as lockdowns ease?
1

Currently reading

Retail: How will consumers respond as lockdowns ease?

2

3

4

5

6

7

8

9