The opportunity for US logistics investor Prologis just got bigger. Christopher O'Dea finds out how the world's biggest industrial landlord is responding
It will take years for the global economy to recover from the dislocation caused by COVID-19, but the adjustment to new consumer behaviours is likely to present significant long-term opportunities for investors in North American logistics and industrial property. News sources are rife with headlines and images of people lining up for contactless curbside pick-up of everything from groceries to office supplies, for the COVID-induced work-from-home regimen that so quickly became the new normal.
The queues are mostly calm and orderly. But behind the scenes is a beehive of activity. The retailers, manufacturers, shippers and container terminal operators who keep the logistics and supply chains running as the world confronts the pandemic are busy adapting the routines and practices of everyday commerce to the requirements of social distancing – and those innovations are sparking a wave of new demand and innovation across the logistics property sector.
The opportunity for logistics property will reflect two major trends, according to Chris Caton, senior vice-president and head of global strategy and analytics at Prologis. The first is an acceleration in the re-tooling of supply chains to enable fulfilment of consumer purchases made through digital means. "We're seeing greater adoption, and categories that were difficult to penetrate, like food and beverage and fresh food, are enjoying a surge, and a lot of that will stick," says Caton.
According to Prologis Research, each 100bps shift in market share from bricks-and-mortar business to online transactions translates to 46m sqft of net demand for logistics space in the US market, which accounts for cannibalisation of space used by bricks-and-mortar businesses. E-commerce was increasing its market share by 100-150bps annually before the pandemic, and the uptick of more than 30% in e-commerce between March and mid-April suggests that e-commerce penetration could increase by 300-400bps in 2020 – a shift that could generate an incremental 140-185m sqft of net demand.
In the race to respond to the coronavirus pandemic, some of this new demand has already surfaced. But the reality of implementing new distribution capabilities might take several years to complete. "We're already starting to see some of this e-commerce demand," says Caton. About 15% of Prologis' customers are engaged in some sort of direct-to-consumer distribution, and new leasing to e-commerce purposes was up 40% in March and 25-30% in April. There is a lot of focus on e-fulfillment in the last few months. But for a period of time we will be facing down the economic consequences of this outbreak, so we should be cautious about 2020. These trends will take two to four years to play out, and maybe longer."
The second tailwind for US logistics property resulting from the pandemic is the likelihood that businesses will opt to increase inventory to cope with sudden changes in supply and demand. "For a long time, supply chains have been tuned for efficiency, rather than resiliency," Caton says. "The CEO of a retailer was saving money by tuning the supply chain for efficiency, employing just-in-time inventory practices and the like." But the pandemic jolt in March and April disrupted that balance. "Some of those savings have been lost, given that supply chains were not tuned for resilience."
The search for a new equilibrium is under way. "I believe supply chain strategies are going to change, and higher inventory levels are likely," Caton says. Prologis Research modelled a 5-10% increase in inventory in response to the pandemic, which would produce additional space needs of 285m-570m sqft in US markets. "We expect this inventory shift to lead to broad-based logistics real estate demand growth, with an emphasis on modern facilities near large consumer populations with access to transportation," he says.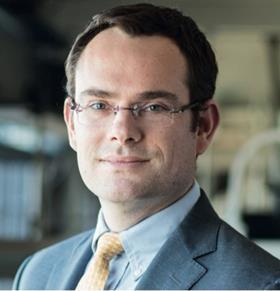 Prologis organises US logistics property markets into four segments, reflecting their proximity to consumers. Those closest to city centres are called 'last touch' facilities, followed by a second group of 'infill city distribution' assets in areas less dense than city centres. Then come 'multi-market' distribution facilities, where proximity to a city centre is less important for customers of the property than the ability to reach multiple markets in one day's truck drive. Most remote from consumers are 'gateway' distribution facilities, which are located further up the supply chain near major ports where goods enter the US distribution system.
Prologis's strategy is to focus on last touch and city infill distribution facilities. The company is overweight relative to the industry and to peers in those categories, with about 30% exposure to last touch and 30% exposure to city infill, compared with less than 50% exposure to those categories at other public logistics companies, Caton says. Prologis is underweight multi-market distribution assets, with a 15-20% exposure compared with 25-30% for peers, and equal weighting to gateway distribution, with a 20-25% exposure to the category in its US business. The company further segments the market into high barrier-to-entry geographies like San Francisco, Los Angeles, Seattle, New York, New Jersey and South Florida, which account for about two-thirds of its business.
While the impact of the pandemic will vary across market segments, Caton believes the effect of higher inventories will initially spur increased demand for logistics space across all geographies. "The importance of having inventories close to consumers could mean a tilt towards city distribution, but it's too early to say," he says. Similarly, "we've already seen leasing related to e-commerce in the wake of the coronavirus outbreak", he adds. "It's still early there too, but we have a little more confidence in what that trend looks like, and that is an emphasis by customers on having facilities located short distances from consumers in that last-touch and city-distribution model, particularly for something like grocery pick-up." Grocery is currently between 2% and 3% of online activity. "That will at least double in this environment, and that does need to be served from city and last-touch distribution facilities."
The increase in online grocery shopping shows that some of the net new demand for logistics space will take place as a secular shift in consumer behaviour broadens the types of businesses adopting e-commerce techniques to make sales and deliver orders in the touchless environment that has emerged to slow the spread of the coronavirus.
E-commerce is not just for Amazon anymore, according to Mark Ferguson, global head of equity research at JP Morgan Asset Management. "While the obvious winners in this shift are companies like Amazon, where their entire business model revolves around online commerce, it also presents opportunity for retailers who are strong players in multichannel and have already made the necessary investments in their online capabilities to effectively compete with the likes of Amazon," Ferguson wrote in a recent report.
Facing unpredictable risk from COVID-19, consumers have increasingly opted to buy online and use delivery and curbside pick-up to fulfil their needs, Ferguson wrote. "Interestingly, multi-channel retailers' online offerings may have actually benefited more than Amazon as consumers searched multiple retailers/channels for very specific goods," he wrote. "This will be especially important in categories that have historically been slower to adopt e-commerce, such as grocery and pharmacy."
To put the emerging demand for logistics space into perspective, Caton notes that logistics-space customers absorb 250m-300m sqft of new space in a typical year, so the potential increase in demand from the trends towards faster adoption of e-commerce techniques and holding higher levels of inventory represents an additional appetite of about two years' worth of demand.
"While the obvious winners in this shift [to e-commerce] are companies like Amazon, where their entire business model revolves around online commerce, it also presents opportunity for retailers who are strong players in multichannel and have already made the necessary investments in their online capabilities to effectively compete with the likes of Amazon" - MARK FERGUSON
The fundamentals in the US logistics property market suggest the sector "was on solid ground prior to the COVID-19 pandemic", according to CBRE Research, and although economic conditions have shifted considerably since mid-March, there is "strong evidence of industrial sector resiliency". Despite shelter-in-place rules, CBRE found that at the end of the first quarter, 16 of the top 20 markets for under-construction space, accounting for 70% of total inventory under construction nationwide, had workers active and on site, with most projects deemed essential.
At the same time, many speculative projects were on hold as it became harder to secure debt financing owning to reduced availability of capital and uncertainty over how to price risk. That supply slowdown could help keep vacancy rates low.
While CBRE says many logistics space occupiers are taking a wait-and-see approach – which probably means less leasing activity and higher vacancy rates for much of 2020 – the likelihood that the logistics market will not absorb new supply is minimal.
"Warehouse operations are more essential than ever, and this will keep most occupiers in place throughout the downturn," CBRE says. Although leasing may slow in coming quarters, CBRE echoes the positive long-term outlook for logistics property in the US: "Demand will be bolstered by greater inventory control… and e-commerce growth."
Retail: How will consumers respond as lockdowns ease?
1

2

3

4

Currently reading

Logistics: US distribution in the fast lane

5

6

7

8

9