The COVID-19 pandemic severely tested the just-in-time supply chain in Asia-Pacific. But the sector is now powering ahead, reports Florence Chong
The COVID-19 pandemic has revealed a major weakness in the just-in-time concept that runs the world of logistics – in manufacturing, inventory, delivery and storage. Shortages of medical supplies and staple products, ranging from pasta and rice to toilet rolls, have highlighted the need to hold bigger inventories that are easily accessible and located close to population centres.
Greg Goodman, chief executive of the Goodman Group, says countries are going to become self-reliant, particularly for critical goods and services. "They are going to focus on what they need to survive in a scenario where border movements become more restricted," he says.
In Singapore, JTC Corporation, the state-owned industrial property developer and manager, has withdrawn vacant logistics space from the leasing market to serve the government's strategic needs. CBRE Asia-Pacific, in a report looking at the impact of the pandemic on Asia-Pacific commercial real estate, expects the pandemic to add impetus to plans to reduce supply-chain dependency on potentially any single market, such as China.
Goodman says a second theme is emerging. The pandemic lockdowns have had "a massive impact" on the shift to online shopping. In Australia, a country that lags behind its peers in the embrace of online shopping, the lockdown has brought forward the shift by five years.
Richard Stacker, who heads industrial real estate at Charter Hall, says one of its largest tenants, the Coles Supermarkets chain, in May preleased two customer fulfilment centres valued at A$400m (€244m). At the peak of panic buying in the initial lockdowns in Australia, Coles was unable to accept all online orders placed, says Stacker. The supermarket chain will install British-made technology – Ocado's automated single-pick fulfilment and home delivery solution – at its new facilities.
Craig Duffy, managing partner of fund management at GLP, says that recent events have reinforced the central role of logistics, including warehousing, in the infrastructure of cities. "We believe this was true even prior to the current COVID-19 impact," he says.
Duffy says there is increased demand for warehouse space to support increased volumes in certain sectors, including but not limited to e-commerce, grocery, pharmaceuticals and in-city distribution customers. "Some of this short-term demand is now translating into a longer-term requirement, given changes in consumer behaviour," he says.
Gene Reilly, CIO of Prologis, the largest industrial landlord, says: "Our research team expects inventories to grow by 5-10% as companies redesign their inventory-management systems and supply chains to become more resilient. We believe this will be another demand driver, with an emphasis on city and last-touch locations. Centres of consumption, including Tokyo and Shanghai, will continue to experience the biggest changes.
Reilly says one emerging trend is a push towards more manufacturing locations, including on-shoring and near-shoring. "While the production process generates much less logistics demand than the consumption end of supply chains, more production centres may create new net demand across many industry segments," he says. "We expect that most companies will still rely on China as a main production source. While effects from COVID-19 continue to be felt in all aspects of everyday life, and companies struggle to adjust, logistics real estate has proven to be resilient."
Prior to the pandemic, demand for distribution centres and industrial properties was high. Customers and investors recognise the key role that logistics facilities play in growing e-commerce and logistics businesses. "In 2019, for example, tight supply conditions in top metropolitan areas in China led to rents increasing by a healthy 5%," Reilly says. "Strong and diverse customer demand within the integrated city clusters drove pricing, particularly for Shanghai, Beijing and Guangzhou."
Reilly says that interest in logistics real estate has grown further during the pandemic, accelerating a years' long shift away from traditional bricks-and-mortar shopping to online commerce.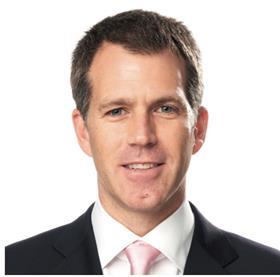 "E-commerce was already booming in Asia, and that will increase as consumers hold on to new behaviours from the stay-at-home economy," he says. "Several customer groups stand out for having very lean supply chains at present, including food and beverage, electronics/appliances, healthcare and diversified retail. In the 'new normal', the logistics real estate demand created by a reassessment of ideal inventory levels could be concentrated in customer industries that held little buffer stock pre-COVID-19."
Regardless of whether it is in China or Australia, the resilience of the logistics sector today is in sharp contrast to the rest of the real estate market. Rental default or rent relief is low in the sector, compared with the retail or office markets.
Goodman says that less than 3% of Goodman Group customers are seeking rent abatement. The group's platform, which manages A$55.1bn in assets, had occupancy of 97.5% at the end of March.
Goodman Group and Charter Hall are the only Australian listed property companies to maintain forecast earnings per security for this financial year. Leasing activity, a guide to the health of the sector, continues unabated in logistics, according to industry players.
Prologis reported that e-fulfilment operations accounted for nearly 40% of new leasing in March and April. "Our research team anticipates that e-commerce adoption and higher inventory levels will generate more demand for logistics real estate," says Reilly.
John Marsh, co-CEO of Logos, says: "We are still seeing very strong – but cautious – demand coming from e-commerce, food security and cold storage delivery."
Another pointer to the resilience of the sector is capital inflow. Amid an investment drought during COVID-19, Logos successfully closed three new ventures with a collective investment target of close to US$2bn (€1.77m), deepening its existing markets in New Zealand, Australia and China.
"Our investors were happy to close on a number of new ventures with us," says Marsh, "because they can see true demand from key customers for our facilities. I would say that, especially at this time, the big institutions are looking to invest in logistics assets of good quality."
ESR, another fast-growing logistics group, has attracted new capital – for example, bringing in Singapore's GIC to sponsor two new vehicles in Australia and China.
Over the first quarter of this year, when the global economy plunged into deep uncertainty, some 50 major logistics deals have been publicly disclosed, mostly for investments in Asia-Pacific and Europe. Logistics dominated transactions in global property during this period.
Reilly says: "While financial market volatility and headwinds to economic activity are near-term risks, logistics real estate on the whole is better-positioned than other sectors, given the potential boost to long-term demand from inventories and e-commerce. Capital is also likely to favour core assets in strong locations."
China remains the hot spot for fresh capital, with Australia close behind. Stacker says that Australia imports most of what it needs, and that this merchandise has to be stored. Charter Hall expanded into industrial/logistics five years ago and today manages assets valued at about A$10bn. "We have brought many new global and domestic investors into the sector," he says.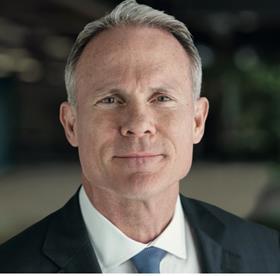 Stacker adds that the group's unlisted Charter Hall Prime Industrial Fund is raising capital, and expects its first close in the next three months. Last October, Charter Hall completed a A$725m raising, and it is seeking fresh capital to part-fund its A$2bn development pipeline.
In April, GLP closed its GLP China Income Fund I, which will have a total investment capacity of RMB15bn (€1.88bn) from seven institutional investors. "Generally," says Duffy, "we have seen more institutional investors looking to increase their Asia-Pacific real estate allocations, given the growth potential due to population growth, urbanisation, and a fast-growing middle class. We expect that trend to continue over the next few years."
Jeff Perlman, chairman of ESR Cayman, says two secular trends are converging to underpin the strength of the logistics/industrial sector. First, is a shift to online shopping, which has accelerated during the current environment.
Second, is a significant flow of capital moving out of other areas of real estate into logistics.
Most pension and sovereign wealth funds, Perlman says, have 20-25% of their real estate allocation in retail, and only 5-10% in logistics/industrial. "They want to get the latter up to 20-25%."
Based on GLP talks with investors, Duffy says that investors are not fully allocated to logistics. "We continue to see strong interest and demand from institutional investors for high-quality logistics assets and development across all the geographies in which we operate," he says.
In Asia-Pacific, and elsewhere around the world, a handful of fast-growing players – including Logos and ESR, along with established groups such as Prologis and Goodman Group – have sewn up the market. GLP's assets under management have grown to US$89bn in just a decade. New entrants to the sector have to prise open, through tie-ups with existing players, what is now a tightly-knit circle.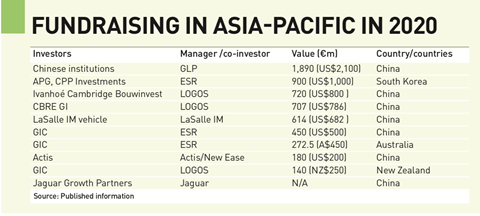 After taking a 10% stake in Logos in December, in March Singapore-based ARA Asset Management further ratcheted up its interest to a majority stake. The acquisition gives ARA a logistics platform and access to Logos' network of investors, including Ivanhoé Cambridge, CPP Investments and several others, along with a portfolio of assets valued at S$8.2bn (€5.2bn) in 17 unlisted vehicles.
ARA has since renamed its newly acquired Singapore listed Cache Logistics Trust – now the ARA LOGOS Logistics Trust. ARA is understood to be keen on expanding into logistics, especially in China. Chinese authorities have given their blessing for the development of logistics at a time when restrictions are in place on development of residential-for-sale projects.
But while e-commerce-related facilities are having their day in the sun, traditional logistics that support manufacturing and exports are feeling the impact of the COVID-19 pandemic as it compounds a slow-down in global trade. The World Trade Organisation estimates that world merchandise trade could decline by between 13% and 32% in 2020, depending on the duration of the pandemic and the effectiveness of policy responses.
CBRE Asia Pacific says: "In mid-May, regional industrial production and logistics activity remained well below pre-pandemic levels. Manufacturing activity in several markets came to a complete halt due to lockdown measures, while some capacity was prioritised to ensure adequate production of medical equipment. Cross-border traffic has been further constrained by travel restrictions and border closures. All these disruptions have affected the operations of exporters, third-party logistics companies and non-essential manufacturers."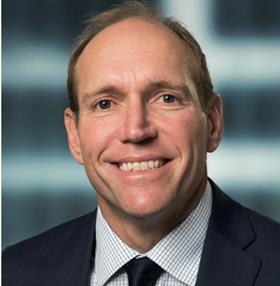 CBRE is forecasting a 7-8.5% drop in industrial/logistics rents in 2020 for Asia's busiest port cities – Singapore and Hong Kong. In Hong Kong SAR, rents are declining as economic conditions worsen and trading activity weakens, CBRE Research says. It expects rising vacancies as most occupiers focus on cost-saving measures, such as downsizing or lease termination.
Demand for warehouses in Singapore amid government stockpiling prevented rents from freefalling in the first quarter. However, the full-year rental forecast has been revised downward owing to a lack of new demand, says CBRE.
The US-China trade conflict and rising labour costs are prompting many companies to source from outside of China, in what has come to be known as a 'China Plus One' strategy. The beneficiaries are going to be other low-cost Asia countries, such as Vietnam and Indonesia.
Retail: How will consumers respond as lockdowns ease?
1

2

Currently reading

Logistics: Still out for delivery in Asia-Pacific

3

4

5

6

7

8

9