---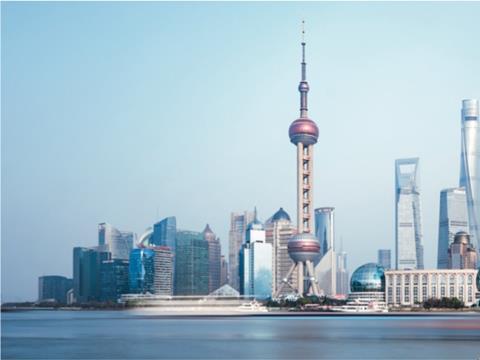 There is much anticipation over the launch of what have become dubbed 'real' Chinese REITs. Florence Chong reports
China is this year expected to launch its own version of the REIT, giving birth to what could become the world's second-largest market after the US. According to the Singapore-based industry body, Asia Pacific Real Estate Association (APREA), the first crop of listings could have a market value of between US$400bn (€362bn) and US$600bn.
Researchers at Peking University believe the China market could eventually be capitalised at US$1.8trn, dwarfing the rest of Asia-Pacific's REIT sector.
But Chinese REITs will be different from REITs as we know them now. The first batch of C-REITs will own asset-backed securities (ABSs) issued by their sponsors, giving them the right to income generated by a chosen pool of assets. REITs elsewhere generally own the underlying assets and earn income from their portfolios.
Andrew Kam, senior director at JLL, sees the initial batch of C-REITs as the forerunner to trusts, structured more in line with the listed property securities of other markets. "It will be one step forward towards having 'real' REITs," says Kam.
The new C-REITs will be a bridge between what have been described as 'quasi-REITs' – supported by debt instruments such as commercial mortgage-backed securities (CMBS) – and REITs owning real estate assets.
As listed vehicles, the latter category would require legislation to clarify their tax treatment.
In the interim, says Kam, Chinese authorities have broadened existing regulations to enable the public listing of ABS-backed trusts.
"Despite the limitations, we still see this new batch of C-REITs as a breakthrough because the new vehicles will be equity rather than debt-related structures," says one REIT manager anonymously. He qualifies "equity" as meaning they will be backed by property income as opposed to debt.
"We are hearing that the first IPOs will be launched this year," he says. "Originally, this was planned for the third quarter but, given global economic uncertainty and the trade war with the US, Chinese authorities are becoming more wary. We are not certain of the timing now. But it is still generally expected to be this year."
Referring to comments by Xiao Gang, former chairman of the China Securities Regulatory Commission (CSRC), in June, Frank Jiang, head of valuation at Savills Central China, says: "For sure, Chinese REITs are on the way. Chinese financial institutions, developers and other institutions are all expecting REITs to launch by the end of this year. The market is aware that Chinese authorities are completing REIT legislation."
The prevailing view is that, given the current economic environment, Chinese regulators are taking a cautious approach to the introduction of what is a new class of investment. "The regulators cannot afford to have the first few listings go badly," says a foreign property executive. "Real estate is a closely-watched sector. They will be cautious."
In China, sponsors will need to be granted a licence before they can prepare an initial public offering (IPO). Industry sources point out that Grandjoy, a major Chinese retail mall owner, made the mistake of speaking to media that it had been selected as the first C-REIT to list this year. "We understand that Grandjoy's licence to IPO a trust has since been taken away, and it is unclear when it will be able to float," says a source.
Various sources say official caution stems from the big setback that China suffered in the collapse of its peer-to-peer lending market earlier this year. "A lot of savings were invested in these platforms and massive values have been destroyed," one source says.
Despite the caution, the momentum for REITs is building. Sigrid Zialcita, APREA's CEO, says that since the Chinese government announced its intention to launch pilot listings, market expectations have been rising.
Chinese regulators have invited overseas REITs experts to China to advise on a framework, but it remains to be seen how closely C-REIT regulations will resemble REIT standards in established markets. "To date, the proposed framework remains inadequate to create fully-fledged REIT structures in the Chinese market," says Sigrid Zialcita, noting that existing regulations prohibit publicly traded funds from holding commercial properties. That in itself is a deterrent, she says.
Eventually, C-REITs might become more like other world REITs, she says. She also identifies taxation as a key issue that must be resolved before a true C-REIT market can evolve.
China's complicated tax regime is seen as a major hurdle to launching C-REITs. "Having a pass-through tax structure remains a critical incentive because REITs distribute the majority of their income to investors," says Zialcita. Industry sources believe Chinese policy-makers are working through this issue and will hopefully amend the tax system to accommodate the special requirements of a successful REIT market.
Critically in China, Zialcita notes, tax waivers related to asset transfers – necessary in setting up REITs – are made complicated by local levies. "This means having to grapple with local interests. However, these problems remain surmountable."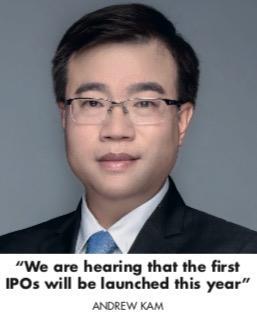 The assets likely to be chosen for the first public offerings will come from the residential-for-rent sector. Kam says affordable housing is a priority in China and the authorities have offered subsidised land to state-owned and private developers to build apartments for rental only. "By allowing developers to establish trusts, the government will provide a channel for them to monetise investment in their rental projects," he says.
Jiang says assets such as leased residential and office buildings are a logical choice to have in a trust's basket since they have relatively stable income. Similarly, he adds, logistics assets have been popular in China in recent years, and the first trusts can be expected to include this asset class.
The previously mentioned REIT manager also expects industrial property owners and developers to be at the head of the queue wanting to list. "The Chinese government is keen to encourage infrastructure-related projects, and logistics has a key role in this context," he says.
He suggests that the next round of IPOs may include blended portfolios of retail and office. "A portfolio allows you to blend prestigious assets with both lower-yield and higher-yield assets in less attractive locations," he says. "A portfolio of complementary assets will be one way to overcome the problem of returns."
While few doubt demand for new classes of investment in China, one observer says the real issue will be in structuring trusts that can meet yields required by the market.
Investors want new investment products, but those offering new products must first pass the hurdle of high risk-free rates in China, he says. "The fixed deposit rate is 3-3.5% in China. C-REITs will have to offer a certain premium to compensate for not holding cash. Therefore, the ability to achieve yields that can meet the market requirement will be a constraint. To generate demand you will need to offer somewhere between 6% and 8%."
He adds that with high borrowing costs in China, C-REITs will not benefit from positive-carry from interest rates. Their assets will need to offer a relatively high yield, he says. This will also be difficult as assets routinely sell at a cap rate of 3-4%.
There is consensus that REIT sponsors will look to logistics and industrial parks because traditionally they yield more than office assets. "Alternatively, sponsors will look to assemble a mixed portfolio of retail, office and other assets," according to the REIT manager.
No one knows what companies will be the first to list, but the expectation is that the sponsors will be state-owned enterprises. Names such as China Vanke and Poly are frequently mentioned.
Despite the hype surrounding launch of a pilot C-REIT, the reality is that China already has a number of quasi-REITs. The first of these, the Penghua Qianhai Vanke Real Estate Investment Trust, was launched in 2015 as a joint venture between China Vanke, China's leading developer, and Penghua Fund Management Co.
In 2017, Poly Developments and Zhonglian Qianyuan Real Asset Fund Management launched a quasi-REIT, officially called Zhonglian Qianhai Kaiyuan, on the Shanghai Stock Exchange.
Kam says the combined market capitalisation of these quasi-trusts had risen five-fold to about RMB2.7trn at the end of 2018. They are exclusively targeted at institutional investors.
But that will change when the first equity-like C-REITs are listed this year, which will be available to the public.