Led by the giant government funds, Japanese pension schemes are gradually moving into global real estate and infrastructure markets. Florence Chong reports
In September, after considerable deliberation, the world's largest pension fund, Japan's Government Pension Investment Fund (GPIF), handed down its highly anticipated maiden global real estate mandate. The fund appointed CBRE Global Investment Partners to manage a global fund-of-funds account, with the Japanese domestic firm, Asset Management One, as gatekeeper.
GPIF wants to allocate 5% of its massive ¥151trn (€1.25trn) in assets to alternatives. But at the end of 2018 it had only reached 0.21%. As of March 2018, GPIF had ¥196.8bn invested in domestic and foreign infrastructure and just ¥8.1bn in real estate (see GPIF in numbers).
GPIF's move is seen as something for the rest of Japan's public pension funds, which collectively manage two thirds of Japan's total pension pool of ¥305trn, to follow. Like GPIF, they are initially expected to invest through funds of funds.
Shinji Kawano, head of overseas property with Tokio Marine Asset Management, says Japanese public pension funds are still "in the early stages" when it comes to real assets. "It's taken them some years to form a consensus with all stakeholders that they should go into real estate," he says. "They finally managed to give the green light, and just started actual investments. Even though the expected return for core has been tightening recently, they are strictly focused on this rather than tapping into non-core to chase higher returns."
Tokio Marine had US$59.1bn (€51.7bn) in total assets at 30 June 2018. It works with corporate and public pension funds as well as financial institutions.
The assets of Japan's public pension funds historically have been weighted towards Japanese government bonds and the domestic share market. They are bound in part by rules and regulations, but also by ingrained conservatism when it comes to investing the public's money. Traditionally, most allocations have gone to fixed income, such as Japanese government bonds.
But prolonged low interest rates has encouraging Japanese investors to seek higher yields from alternatives, including infrastructure, real estate and private equity. While investing directly in real assets is some way off for Japan's public pension funds, the need to increase returns has seen them shift out of bonds and into Japanese and, recently, foreign stocks.
GPIF, for example, has cut its weighting to government bonds from 60% to 35% during its current five-year plan, which started in 2014. And it had slipped to 28.2% by the end of 2018.
Public pension funds are now going down the route taken by corporate pension plans, which cover one third of Japan's pension pool, in seeking out better returns by switching to infrastructure, real estate and private equity. They are gradually unshackling themselves from a long tradition of conservative investment, which is, at best, returning 3% annually.
Junichiro Muto, senior director, Japan, at CBRE Capital Advisors, says there is a realisation that, relative to ordinary equities and fixed income, alternatives deliver stable incomes. He says Japanese pension funds, including GPIF and some corporate funds, have begun allocating to real assets.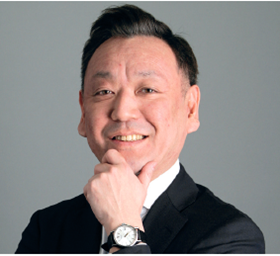 A weighting to stable, income-producing infrastructure is by far the most popular among alternative assets. Japanese pension funds have a longer history with this asset class. The Pension Fund Association (PFA), which had ¥11.9trn under management as of March 2018, is an investor in the Global Strategic Investment Alliance (GSIA), a US$12.6bn infrastructure fund set up in 2012 by Mitsubishi Corporation and OMERS.
Industry sources say PFA's joint investment with other financial institutions in large-scale infrastructure is valued at US$2.5bn. They say PFA is more progressive with its asset allocation, but it is a much smaller fund. "It tends to operate under the radar without the intense public scrutiny that GPIF attracts for every statement or decision that it makes," says a source.
Japan Post, this source adds, is another "progressive fund" and has also increased its allocations to alternative asset classes. The Japanese Pension Fund Association for Local Government Officials, known as Chikyoren, has chosen Mizuho Global Alternative Investments to manage its overseas infrastructure mandate.
The Federation of National Public Service Personnel Mutual Aid Association has issued a request for proposals for global and domestic real estate investments and started an asset manager entry programme for alternative investments.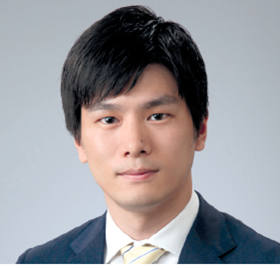 Over a two-year period, JP Morgan Asset Management interviewed more than 100 Japanese corporate defined-benefit pension providers on future allocation plans, and found that allocations to Japanese domestic bonds would fall to just 21.7%. The survey, published in 2018, found that the average Japanese pension fund was allocating 17.1% of its portfolio to alternative investments – up from 11.4% in 2013. Almost 60% of pension funds intended to increase their allocation to alternatives in 2019.
No comparable figures are available for public pension funds. But the prevailing view is that their real asset allocation will be close to the 5% proposed by GPIF, with about 2% of that targeting real estate.
The survey found that the most popular types of alternatives were income-producing assets, including real-estate equity and debt, private infrastructure equity and debt, private credit, and private-placement REITs.
Akira Kunikyo, an investment specialist at JP Morgan Asset Management, says: "The shift to illiquid assets, including real assets, has continued since we published the survey. Illiquid assets, especially high-yielding, income-generating assets, are attractive to Japanese investors."
Kunikyo says Japanese corporate pensions continue to combat a structurally difficult investment environment with low interest yields and volatile Japan equities. The allocation to real assets as of March 2018 was 2.2%, made up of 0.9% to real estate and 1.3% to infrastructure, he says. "Real estate and infrastructure are being considered by Japanese pension funds. Expected income level is the first thing they consider."
There is another reason for the slow decision-making among Japanese pension funds. Keiichi Aritomo, representative director of Japan International Asset Management Center Promotion (JIAM), says Japan is one of only a few countries in the world that does not have many "qualified investment" professionals.
Some small corporate pension funds are even run by former payroll or procurement managers. These managers follow the strategies of their predecessors, and tend to rely on trust banks and fund consultants to make their investment decisions.
Some are eking out returns of 2-3%, but even that level is hard to maintain, Aritomo says. He adds that some bigger and more sophisticated corporate funds have progressive chief executives who have ventured into alternatives, and are achieving adequate returns. JIAM is attempting to create a community of progressive asset owners that Aritomo hopes will be able to influence other asset owners to break out of their conservative attitudes.
Advisers to Japanese pension funds say that part of the shift to alternatives is overseas exposure – both to access a much larger market and for geographical diversification.
Asked about offshore allocations, Kawano says: "I don't have statistics, but my understanding is that the larger pension funds and financial institutions may allocate as much as two thirds of their real estate allocation outside Japan, if not more.
"Japanese corporate pension funds and financial institutions started [investing overseas] before the financial crisis, but the number of investors was quite limited then. Unfortunately, because of the timing, those investments did not go well."
There was a pause, Kawano says, during which they rewrote their investment strategies, shifting from opportunistic investment for higher returns to core, income-producing assets. "After the financial crisis, they became aware of the risk of leverage. They also became aware that the nature of real estate investment is to derive stable income."
For the first five years of this decade, Kawano says the focus was on the domestic market, but then investors started to look for core assets offshore for diversification. "They went to the US first, and their focus was on ODCE [open-ended core US real estate funds]."
As the US Federal Reserve started to lift interest rates, Japanese corporate fund interest began to shift from the US to Europe. "Now there is more focus on pan-European core funds," Kawano says, explaining that this is partly in response to global market cycles. The US was the first market to grow, and returns there have since moderated. "The belief is that Europe will be the next destination."
A second reason for interest in Europe is that there are no hedging costs when buying there. Japanese investors typically use currency hedging when investing overseas, and US hedging costs 2.5%-3% of the current value of the investment.
"There are hedging costs in both US and Australian dollars," says Muto. "The only currency that doesn't have this cost is the euro. Interest and demand is there, but there is a very big funding cost from yen to the dollar. That is a big hurdle to investing abroad for institutions.
"Brexit also weighs on investors' minds. Because of Brexit, the flow of private capital going to London has halted. The Japanese are very conservative, so they will not go out until everything is stabilised. They are core investors looking for income, not looking to make capital gains."
Muto agrees with Kawano on Europe. "Pan-Europe is the flavour of the last six months," he says. "But these markets are small, the yields are low and there is not too much opportunity there. So, a lot of people are staying in Japan."
On the US, he says: "US core assets now yield about 5%. When hedging costs are factored in, the investment will yield only 2%. So, it does not make sense to go offshore when they can buy here in Japan and get 4%.
GPIF in numbers
Japan's Government Pension Investment Fund aims to invest up to 5% of its portfolio in alternatives
Florence Chong
Although Japan's Government Pension Investment Fund (GPIF) began investing in alternative assets through a co-investment platform with institutional investors in 2014, its total exposure is small.
Since 2015, GPIF has officially included alternative assets in its portfolio, setting a target of 5%
of assets under management for real assets, infrastructure and private equity.
But implementation was initially hampered by a lack of in-house experts. It was not until 2017, after building up its investment capability, that GPIF launched its asset manager registration system for alternative assets.
The fund called for requests for proposals from domestic and global fund managers, for investments in diversified core real estate funds in Japan, and other regions such as North America and Europe.
The investments would be in unlisted diversified core assets, in funds whose main focus was to generate stable income.
In infrastructure, GPIF was looking to diversified investments in core and brown field infrastructure funds mainly in developed countries.
For now, it invests in funds of funds and separately managed accounts and has issued mandates to managers including CBRE Global Investment Partners, Stepstone Infrastructure and Real Assets, Pantheon, and Mitsubishi UFJ Trust and Banking Corporation.
GPIF appoints 'gatekeepers' alongside its selected managers. For example, Sumitomo Mitsui Asset Management has been appointed with StepStone, and Nomura Asset Management with DBJ Asset Management.
At the end of 2018, only 0.21% of GPIF's AUM, totalling ¥151trn (€1.25trn), was invested in real assets. And infrastructure far outweighs private equity or real estate.
GPIF is a co-investor with the Ontario Municipal Employees Retirement System (OMERS) and the Development Bank of Japan to invest in operational infrastructure assets in developed countries.
GPIF has invested in Thames Water Utilities, the largest water and sewerage services company in the UK.
It has also co-invested in Australia's largest container port, the Port of Melbourne, which was sold to a consortium for A$9.7bn in 2016. Other GPIF co-investments include in Birmingham and Bristol airports in the UK.
As of March 2018, GPIF had ¥196.8bn invested in infrastructure, mostly in the UK (57%), Sweden (15%), and Spain (10%).
The internal rate of return from its overall infrastructure investment since February 2014 was 5.25% in US dollar terms, with a dividend income of ¥3.3bn in 2017 "demonstrating stable income", GPIF says.
In real estate, GPIF targets funds that invest in properties, such as office buildings, commercial and logistics facilities, and rental housing. "It seeks core properties for continuous and stable rental income from tenants," GPIF says.
GPIF's real estate investment, managed by Mitsubishi UFJ, totalled ¥8.1bn at March. It had interests in eight private REITs with diversified portfolios.
GPIF has since appointed CBRE Global Investment Partners to invest in global real estate.
Since 2017, GPIF has been allowed to invest in limited partnerships, the benefits of which, it says, include faster access to information on investees and improvement of net returns.