---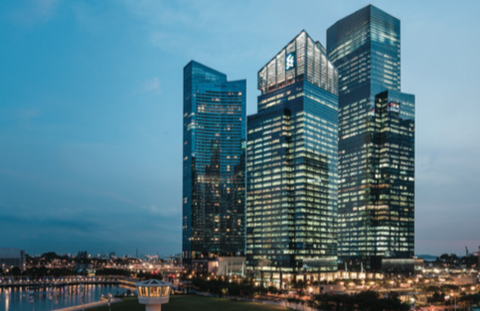 Singapore's Keppel Group is merging its real assets investment divisions into one entity. Florence Chong speaks to Keppel Capital's CEO designate Christina Tan
As the investable market for real assets continues to disappear under the global weight of capital, the solution for investors is to look at organisations that can create new assets and open opportunities in less obvious areas.
And so for Singapore's Keppel Capital, the SDG26bn (€17bn) asset management platform of Keppel Group, it is an opportunity to begin to play matchmaker between capital and assets. It is a unique role for a large industrial conglomerate, such as Keppel, with the breadth of businesses spanning from property development to energy, infrastructure and sustainability.
Keppel, with 37,000 employees in worldwide, is one of the world's largest engineering companies. One could well ask what does an engineering company have to offer the global investor chasing cash flow and yield? The answer, it seems, is new and unusual opportunities in sectors like energy and sustainability.
"Keppel has the platform to create, develop, operate and manage different asset classes, from energy and infrastructure to real estate and best-in-class office buildings and townships," says Christina Tan, chief executive designate of Keppel Capital.
Tan counts some of the world's largest pension funds, sovereign wealth funds, and institutions among her investors. She says the switch to real assets is gaining momentum.
Institutional investors are becoming more concerned with the volatility in the global equities and bond markets. They are searching for quality real assets, which can generate sustainable yields and cash flow over the long term.
Importantly, she adds, these investments must also have low correlations to the volatility seen in public markets. "We have an exciting role as we become the bridge between sources of capital and creators of real assets," Tan says. "I think we could be at the right place and time as a creator of new classes of assets."
Tan has two decades of investing and fund management experience behind her – spanning the US, Europe, and Asia – having cut her teeth in the male-dominated world of funds management, including at GIC, Singapore's sovereign wealth fund.
She says many large investors have restructured their investment mix, with more institutions allocating between 10% and 20% of assets under management to real assets.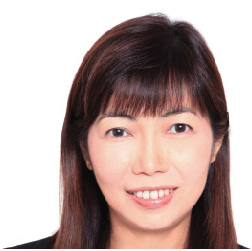 "When we meet our investors in the real estate side of our business, quite a few of them also manage investment in the alternative space," says Tan. "They are also chief investment officers for private equity and infrastructure. Talking to them, we realise that a lot of the sovereigns [wealth funds] look for platforms or managers that not only create assets but offer new investment propositions.
"Everyone knows that the market is really tight, especially for quality assets. Few quality assets come on the market. Demand has pushed prices to such a level that some people are being priced out."
Sensing the need for fresh options, Keppel Capital is exploring new asset classes to offer to investors. One possibility is assets in the energy sector.
"Given the volatility in oil prices, this an interesting time to look for long-term, good-quality assets which can deliver stable, sustainable cash yield," says Tan.
It would make sense to explore the possibility of considering assets such as energy assets – like floating production and storage offloading (FPSO) and floating liquefied natural gas (FLNG) structures – or infrastructure assets, like power plants and waste-to-energy plants, as investment opportunities.
Investing in FPSOs or FLNGs may sound far-fetched for the uninitiated, but not to some forward-thinking investors who seem prepared to be first movers.
"Some of these assets actually generate very high annual cash yields of more than 10%," says Tan. "We can bring our capital alongside to co-invest with investors to ensure that there is a good alignment of interests."
Keppel Capital will work with capital partners to leverage from the strengths of its parent company to develop core assets to be held for cash flow over the long term.
She says any global manager can acquire assets of their choosing, but the fundamental issue is the capability in managing, maintaining and, if necessary, repairing an asset should it break down.
"We have the ability to develop and create, as well as to operate and manage," she says.
"If an issue arises with specialised assets such as FPSOs or FLNGs, we know exactly how to deal with it, fix it, and return it to the field quickly to reduce downtime."
Under one roof

Keppel Offshore & Marine is the world's largest offshore and marine group. It is a global leader in offshore rig design, construction and repair, ship repair and conversion, and specialised shipbuilding.
Its subsidiary, Keppel Land, is the premier property development company in Asia. It has extensive footprint through Southeast Asia and China, building townships, residential, commercial and mixed-used projects.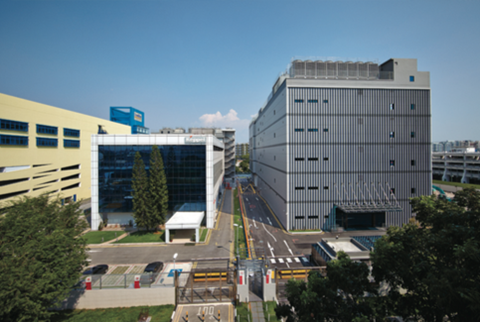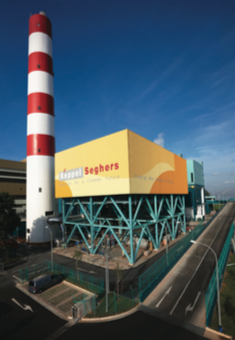 In Singapore, some of Keppel Land's landmark projects including the state-of-the-art Marina Bay Financial Centre and Ocean Financial Centre are coveted by foreign investors looking for core buildings to invest in Singapore.
Keppel Land recently expanded its operations to the US and UK. It acquired a £91m office building in London at 75 King William Street in the City from a property trust managed by Aberdeen Asset Management last year and bought a residential development in Manhattan for about US$70m in 2014.)
Until now, however, the different arms of the Keppel Group have run their own race.
In January this year, Keppel announced its plans to restructure its four asset management businesses, bringing them under the umbrella of Keppel Capital, with Tan appointed to run the enlarged entity.
At the time, Keppel Corp's chief executive Loh Chin Hua said the consolidation under Keppel Capital was part of a plan to grow assets under management and expand capital platform for co-investing.
He said that, with an expanded capital base, the group would be able to make "prudent and timely investments" without relying solely on its balance sheet. "This will improve returns to the Keppel Group and to other investors and unit holders, from their investments in the funds and unitholdings in the REITs and business trust."
Keppel Corp runs three vehicles listed on the Singapore Stock Exchange: Keppel REIT, a listed office fund with a market cap of SDG3.21bn; Keppel Infrastructure Trust (market cap SGD1.83bn), and Keppel DC REIT (market cap SGD940m). When the regulatory approvals are cleared, their managers will all come under Keppel Capital.
But the largest arm of Keppel's asset management business is Alpha Investment Partners (AIP) – a fast-growing, regional fund manager.
Under the leadership of Tan, who joined AIP when it was formed in 2003, AIP has grown assets under management to SGD12bn. AIP manages the investments of Keppel Land, such as its London office and its US residential investment, which is currently under construction by its US partner, Macklowe Properties, in midtown Manhattan.
But mostly, AIP looks after third-party capital. As such, it can be expected to be the main conduit in channelling capital for new investment opportunities, such as its energy or sustainability assets.
AIP launched its first Alpha Asia Macro Trends Fund I (AAMTF), a closed-ended pan-Asian value-add fund, in 2007. It is planning to launch AAMTF III soon, seeking to raise US$1bn with final closing expected next year. The proceeds will be invested over three years.
The AAMTF II fund closed in 2013, heavily oversubscribed with US$1.65bn from some of the world's most cash-rich pension funds, many of whom are return investors.
Tan says the AAMTF funds track the key macroeconomic trends of Asia – the rapid rise of Asia's middle class, consumerism, urbanisation, increased connectivity and travel/tourism.
With 100 in-house professionals, including experienced local, on-the-ground teams in key capital cities, AIP has been able to deftly pick up prime but undervalued assets. Tan says some of these are poorly-tenanted properties that require refurbishment or simply a remixing of tenants to maximise rental returns. AIP has adopted the same approach across sectors: office buildings, shopping centres and hotels in Asian gateway cities.
Its investment partners are wide-ranging. Last December, AIP and City Developments (CDL) created a joint office investment platform through what is known as a profit participation securities (PPS) transaction. The platform will acquire three of CDL's prime office assets with a total value of about SGD1.1bn. Alpha and CDL will co-finance the portfolio on a 60:40 ratio.
Heads in the cloud
AIP refreshes its portfolios and recycles assets after they been stabilised to realise high internal rates of returns. Tan says hotels offer higher cash flow than other properties. "Cash yields from our hotels range from 9% in Hong Kong to 14% in Seoul."
Well-located hotels are hard to come by, and AIP has, on occasion, developed its own hotels, such as its 540-room IBIS Hotel in Hong Kong. "We assembled nine pieces of land and then worked with a Hong Kong developer to build the hotel. It is now one of our best investments, and we are very proud of it," she adds.
Fuelled by growth in intra-regional travels, tourism is one of the most promising growth sectors in the world, Tan says, especially in Asia Pacific. International travel and tourism bodies forecast that China alone will be a source market for 120m tourists this year – rising to 200m by 2020.
Of AIP's current portfolio, offices make up 40%, retail around 35%, and residential/serviced apartments/hotels the balance.
AIP has spotted a new mega trend – demand for data centres to store the enormous amount of information that is being accumulated by smartphones and other devices every second around the world.
Tan says: "We are setting up a private fund under Alpha to target data centres which need repositioning, or to develop greenfield projects in key markets around the world."
The soon-to-be-launched close-ended data centre fund will initially seek to raise US$500m.
Tan says the data centre fund can draw on expertise accumulated within Keppel DC REIT, which is now one of the larger specialised data centre REITs in the world.
When the group launched Keppel DC REIT in 2014, institutional investors' indications of interest for the placement tranche reportedly amounted to SDG$4.7bn, representing 24.4 times over-subscription.
AIP may not be a name that resonates readily, like the global brands of Blackstone or BlackRock, but it has its believers. Tan says: "We've grown because of the strong backing of institutional investors, mainly sovereign wealth funds and the larger pension funds."
Some 40% of AIP capital comes from public pension plans from the US, Netherlands and Germany, says Tan. Corporate pension funds have also chosen to entrust their capital to the Singapore fund manager.
One corporate, a large European multinational company, took the advice of an existing AIP investor (a Dutch pension fund) to make a sizeable allocation to AAMTF funds. "We get our investors usually by word of mouth," says Tan, who declines to name names.
Industry sources tell IPE Real Estate that the investors include some of Asia's largest sovereign wealth funds, and global investors like APG and PGGM, and other big names.
Tan says AIP has benefitted from the move among some of the largest global pension funds to reduce their number of external managers and putting more money with a smaller group of select managers. "My vision for Keppel Capital is to be the best-in-class asset-management platform serving as trusted partner for our investors," she says.