Asian institutional investors have been piling into global real estate markets, and a similar trend is beginning to play out in the debt markets. Bee Lin Ang reports
Asian capital, which has already caused a structural shift in the global property market, will redefine the private real estate debt market in the coming years as restrictions in the region's insurance industry ease and its pensions and sovereign wealth funds undergo reforms.
The recent high-profile debt investments by South Korean and Chinese funds are just the tip of the iceberg. Unlike developed markets in the US and Europe, Asian capital markets are generally less mature. Bond markets, in particular, are less developed, and bank financing is more common than financing via the issuance of corporate or private debt.
However, demographic changes and easing regulation regarding capital controls and cross-border investments, notably in China and Japan, will bring about reforms and lead to the next upsurge in the aggregation of capital by funds. As funds seek to meet long-term liabilities with downside protection and become more at ease with debt strategies, Asian investors' appetite for private real estate debt is expected to rise significantly.
Amlan Roy, the managing director of global demographics and pension securities research and analytics at Credit Suisse , says private real estate debt, like RMBS (residential mortgage-backed securities) and CMBS (commercial mortgage-backed securities) are legitimate means of property financing and their popularity among Asian investors should gather pace in line with the surge in property investments noted in recent years.
"It will take time, but with events in real estate going the way they are currently, such strategies should take off soon," says Roy, adding that market development of such products is governed by tax implications, the regulatory framework, the sophistication of intermediaries as well as current market conditions.
In the past five years, Asian buyers have been a major force behind climbing real estate values in the US and Europe, and future allocations to real estate by investors from Asia look especially robust. According to a BlackRock survey of 201 executives from institutional investment firms in 30 countries released in January, 60% of Asian investors with existing real estate exposure say they are planning to invest more in the asset class over the next 18 months, compared with 42% of investors in North America and 48% in Europe, Middle East and Africa (EMEA).
The survey showed that Asia-Pacific investors have increased their real estate allocations by 50% in the past three years, compared with just over 30% by investors in EMEA and a little over 20% by those in North America. About half of Asia-Pacific investors who say they expect their real estate allocation to rise in the next 18 months indicate that they would raise exposure to real estate debt; more than three-quarters say they would invest more in private equity.
South Korea, China lead the way
The foray into real estate debt investments in recent years, such as senior and mezzanine loans, has been led mainly by South Korean and Chinese pension and sovereign wealth funds. Last year, the Korean Teachers Credit Union (KTCU) and New York-based TIAA-CREF reportedly purchased a $175m (€148m) loan backed against Manhattan's Socony-Mobil landmark office tower, which is across the street from the iconic Chrysler Building. KTCU last year underwrote $50m in mezzanine debt on the Seagram Building, another New York landmark. In the same year, KTCU provided £68m of senior debt for a portfolio of 61 UK hotels.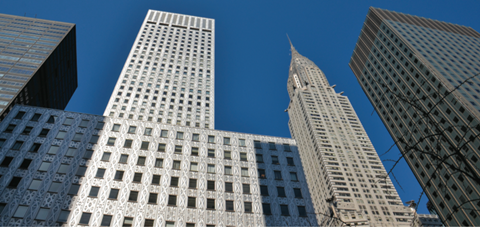 In 2009, China Investment Corporation (CIC) was quick to take advantage of the opportunities created by the 2008 credit crisis. It was particularly interested in the real estate debt and distressed sector. The sovereign wealth fund invested in Morgan Stanley Real Estate Fund VII Global to gain exposure to worldwide distressed real estate opportunities. CIC returned to the debt market last year, seeking close to £160m of senior debt for its purchase of Winchester House in 2012.
Preqin, an alternative investments data provider, tracks 117 Asia Pacific-based institutional investors that actively pursue investments in private real estate funds, and says these funds manage $5.4trn in total assets. South Korea-based investors have the strongest appetite for private real estate debt funds, accounting for 23% of institutions based in Asia-Pacific that are interested in such funds. This is followed closely by investors in Australia (22%), China (20%) and Japan (15%). Singapore-based institutions comprise 7% of investors.
The data provider said last month that, across the globe, interest in private real estate debt has "definitely increased". This year, 26 funds raised a combined $20bn in aggregate capital, compared with 18 funds that raised $4.7bn in 2010, it said.
According to Preqin, in terms of geographic investment preferences, the majority (84%) of Asia-based investors in private real estate debt funds favour funds with an investment focus on Asia. North America is the next most prominent investment destination, with 63% of this investor pool willing to commit to vehicles focused on this region and 53% are willing to commit to Europe-focused funds.
Lack of depth in Asian debt market
Despite the strong preference for Asian-focused debt funds, the debt fund market has yet to evolve outside of North America and Europe. Managers from Asia and other regions accounted for just 5% of targeted debt capital as of May 2014, according to Preqin.
A shortage of investment-grade assets and the current slower growth in property markets in Asia, led by China, has not helped. Philip Kwong, the chief executive of China Xintiandi, which owns and manages premium commercial properties in China, says investors are currently seeking opportunities in the US and Europe, rather than Asia.
Gregory Wells, head of Asia at Forum Partners , a real estate private equity find that generally specialises in debt products, says most of the firm's investors are from Europe and the US. Forum Partners, which manages $6bn of assets globally, has three pan-Asia real estate private equity funds: Forum Asian Realty Income I, Forum Asian Realty Income II and Forum Asian Realty Income III.
"Asian investors probably have a stronger feeling that they are able to invest in Asia without us, whereas European and US investors are more likely to invest with us to access investments in Asia," he explains. However, he is expecting interest in private debt among Asian investors to grow.
"For the next five to 10 years, as China continues to liberalise their regulatory structure, would I expect more institutional investors going cross-border? Yes. A lot more – but it is still early stages"

Gregory Wells
"CIC is a large investor, and there are some large insurance companies that have just started to invest in private debt but because of the regulatory environment in which they operate, it is more difficult for them," says Wells. "For the next five to 10 years, as China continues to liberalise their regulatory structure, would I expect more institutional investors going cross-border? Yes. A lot more – but it is still early stages."
Easing regulations
China allowed insurance companies to invest abroad in 2012 and increased the maximum allocation to real estate (both domestic and foreign) from 20% to 30% of total assets in February 2014. A low penetration rate relative to the west, combined with fast economic growth means China's insurance businesses have significant potential to grow. Insurance premiums in China alone have grown by over 10% per year on average for the past five years.
According to a CBRE research in July last year, increasing liberalisation of regulatory restrictions on Asian insurance funds could lead to an additional $75bn entering global real estate markets by 2018, with New York and London among the key targets. It cited increased investment from Taiwan, after the state changed its law in 2013 to allow insurers to invest abroad.
Besides China and Taiwan, Japanese insurers are expected to play a potential role in the private real estate debt market. Japan is the largest Asian insurance market by assets, controlling $3.3trn. The country, China, South Korea and Taiwan collectively control about 90% of the insurance assets in Asia.
Japan's impending restructuring of the $1.1trn Government Pension Investment Fund (GPIF), whose holdings are mostly in the form of low-yielding Japanese government bonds, is also expected to increase real estate debt investment allocations. At the end of October, the GPIF announced a new investment strategy and among the changes, the fund plans to create a new 5% allocation to alternative investments, including real estate. Other public and private Japanese institutional funds are likely to follow GPIF in rebalancing their portfolios, which will boost demand for private real estate debt.
Another market in which pension funds have yet to venture far from domestic investment is Australia. Local superannuation funds have been inward-looking since 2008 after being hit by the global financial crisis. According to research by JLL , Australian capital has started to re-emerge in the global real estate market. In 2013, AustralianSuper provided a mandate to Henderson Global Investors (now TIAA Henderson Real Estate), focusing on the UK retail sector, while Q Super has provided capital to AEW Capital Management for overseas opportunities. Separately, the Future Fund has been looking for direct assets through agreements with groups such as Brookfield, and has been investing in offshore real estate debt instruments.
With assets under management set to pass AUD3trn (€2trn) by 2020, the amount of capital devoted to real estate will increase significantly. JLL estimates that approximately AUD80bn will be available for offshore investment up to 2020.
While demand for private real estate debt has risen, so has supply. The surge in the number of debt funds in the market means that competition for investor capital is at an all-time high. This is particularly the case for European funds, with many new Europe-focused offerings being launched in recent quarters, Preqin says in a report in May 2014. Nonetheless, many managers remain confident that they will be able to attract investor capital in the coming months.
"There will always be an appetite for yield in the various levels of the capital stack," says Wells. "You will always have institutions that are willing to take certain levels of risk, expecting a certain return."